Veganism is more than a diet, Vegans try to avoid harming other animals, human or nonhuman, for the food we eat, the shoes we wear, and the products we buy.
Here are some interesting Vegan products for you to try from local stores :-)
Pak n Save and Countdown are often the cheapest supermarkets, and Countdown in particular has the perhaps the best range of Vegan food available in Invercargill.  New World Windsor however, has the best range of Vegan icecream!
You'll also find that many common New Zealand products are Vegan, such as sauces and condiments.  Vegans can easily shop at any supermarket and make burgers, stirfries, lasagnes etc :-)
There are some specialty stores that are well worth visiting.  "Bin Inn" bulkfood store in South City has by far the cheapest TVP intown, half supermarket price.
From supermarkets to specialty shops, there is a great range of Vegan food and vegan products available in Invercargill :-)
ComplEat Wellness (formerly Organica Living), Windsor Street
What a treasure for Invercargill Vegans, "ComplEat Wellness" stocks many proudly labelled Vegan products!  "Nice Cream" coconut icecream, "Nice Blocks" (iceblocks), coconut yoghurt, vegan chocolate made in Dunedin, tempeh, miso paste….. and even books about going vegan!
 Check out ComplEat Wellness next time you are in Windsor.
Pak n Save supermarket, Tay Street
Vegan burgers, falafel, vegetables, rice, soymilk…
Countdown Supermarket, Tay Street
Perhaps the best overall range of vegan products, Countdown stocks Fry's Vegan sausages, Tempeh, vegan burgers, falafel, vegetables, rice, soymilk…


New World supermarkets, in both Windsor and South City (shown)
There are two New World supermarkets, the North Invercargill "New World Windsor" supermarket has Invercargill's biggest range of vegan ice cream!  They also stock imported Linda McCartney vegan products, and have a great International section.
"Nice Cream" coconut icecream, Linda McCartney sausage rolls, Vegan burgers, falafel, vegetables, rice, soymilk…
Tasti Bitz, Kelvin Street
Tasti Bitz is a great Indian, Sri Lankan and Middle Eastern spice shop on Kelvin Street. Open afternoons-evenings Mon-Sat 11am-8pm, and Sun 12 noon-6pm.
Owners Ranna and Ankur are only too happy to help vegan customers  :-)
From great soy chunks (perfect for curry), to tinned jackfruit, dried beans, heat and eat vegan curries and snacks, Tasti Bitz has a great selection of animal friendly, vegan goods.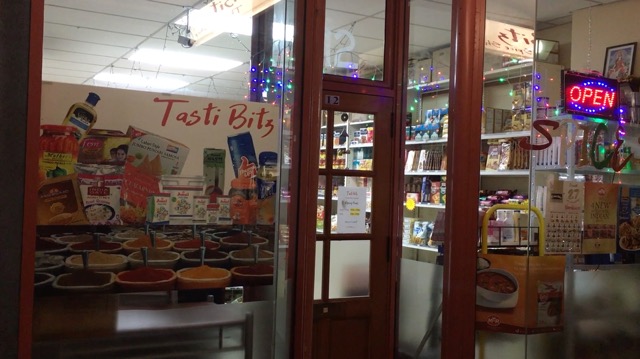 Click to see some of the great animal friendly range instore at Tasti Bitz
South Alive's The Pantry, South City
South Alive. have opened "The Pantry", their community hub and foodstore! From chocolate macadamia milk, to Raw Power slices and peanut butter cups…..bulk beans, spices, Textured Vegetable Protein (TVP)…DUCK food…a soy flat white to go……what a great initiative to help out South Invercargill.
Plaza Supervalue on Yarrow Street
A compact little supermarket, with a wide variety of vegan products
Colonial Bakery, Gala Street
Located near Queens Park, ask the friendly staff about what fresh "vegan" baking they've made that day :-)  They usually have a great range of Chelsea buns – pear, blueberry, sugar, iced… that are all suitable for vegan customers.
Asian House groceries, Tay Street
Directly opposite Wensley's Cycles and H&J Smiths, Asian House has a good selection of Vegan friendly Asian food.  Aloe Vera, Noodles and fresh Tofu at low prices.
 Riverton's "South Coast Environment Centre" (SCES)

Located 30km west of Invercargill, Riverton is a lovely seaside town to explore on a daytrip.  From the nearby Clifden Limestone Caves, the Clifden Suspension Bridge, Cosy Nook cribs…….OR the world famous "South Coast Environment Centre"!
Learn about "Forest Gardens" with the Guyton family, permaculture, sustainable living, "seed bombs", fair trade, organic horticulture…..the South Coast Environment Centre is Southland's epicentre of environmental thinking.

Click to see Riverton's South Coast Environment Centre
Do you have a favourite Vegan product readily available in Invercargill?  We'd love to feature your favourites!  Please contact us about adding to this page :-)