"veg·an/ˈvēgən/  "vee-gun"
Noun: A person who does not eat or use animal products. "
Hello and welcome to the Invercargill Vegan Society (INVSOC) website!  Here you will find why people decide to be vegan, great animal friendly recipes, and which local businesses have the best variety of Vegan products!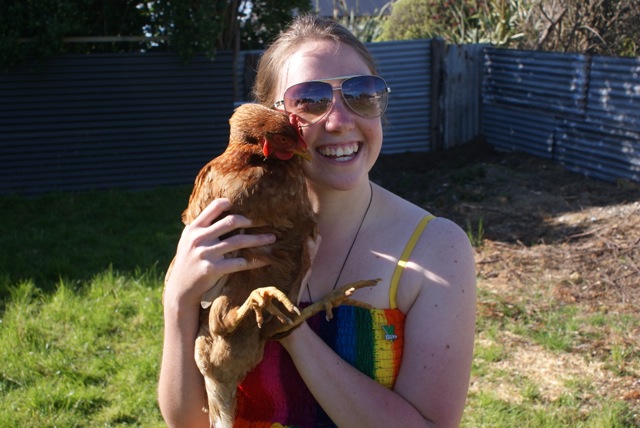 Click to learn more about Invercargill Vegan Society members, and why we have decided to be vegan.  Pictured, Steph holds Amelia Hen :-)
Each month the Invercargill Vegan Society holds a potluck dinner.  We usually have 10-15 guests with everyone bringing something to share :-)  Check out our Potluck page to see photos from each event, you're welcome to join in this months potluck too :-)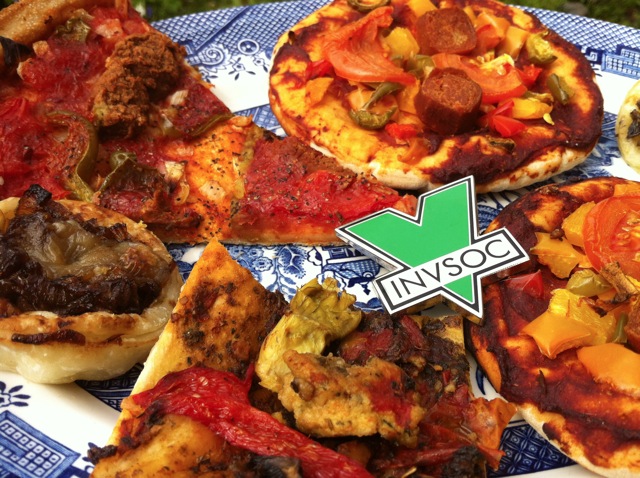 Three different styles of Vegan pizza at our October 2012 INVSOC potluck.  We had the Hell Pizza "Sinister" delivered (top left), made pita pepper pizzas using vegan sausage (top right) and Russell cooked a fabulous pizza of his own creation (bottom)
If you'd like to know which Invercargill restaurants have the best Vegan meals, visit our Eating Out page :-)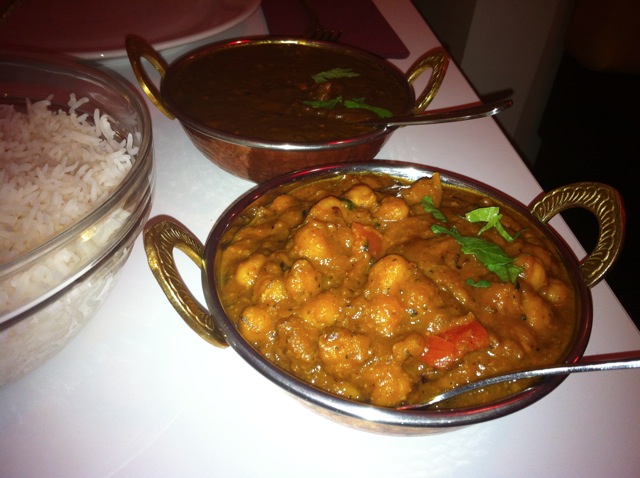 Dal Makhani and Chana Masala curries at Bombay Palace.  Click to see our Eating Out page
The Invercargill Vegan Society is dedicated to promoting Veganism, respect for Other Animals.
Click to see our "Welcome to Invercargill"  Vegan sign at the Tay Street/Queens Drive intersection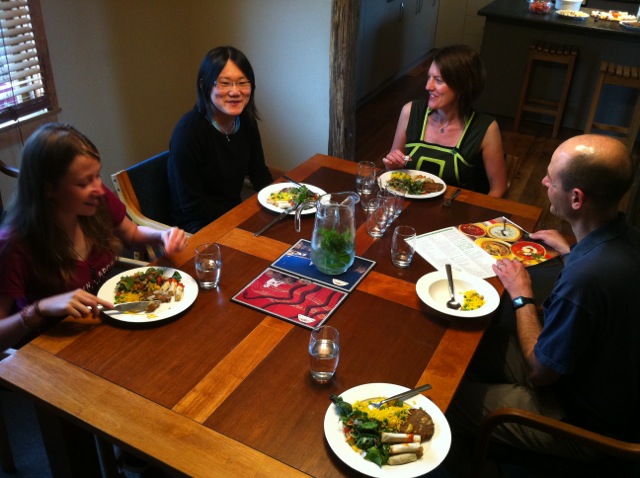 Click to see our Potluck archive page, and to find out details about our next event!