By the year of Our Dawkins 2010, Invercargill's need for a Vegan Society had  become painfully obvious.
httpv://www.youtube.com/watch?v=wMVVx7qMTkU
OH, and Tim Shadbolt, our zany mayor :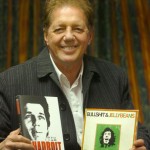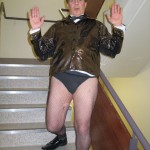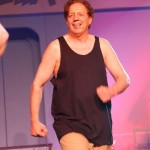 httpv://www.youtube.com/watch?v=gYksDUm_Q0c
The founding of our Vegan Society really was overdue.
Being careful to beat the year 2011 – "to make it seem a whole year more established!" – the Invercargill Vegan Society (INVSOC) was founded in the last days of 2010,  "it seemed like a good idea at the time", said founder Jordan Wyatt, "and it didn't cost anything".  Indeed, here's to many years of future Vegan activism in Invercargill, "Where Dreams Are Possible**", including a young boys mans dream of founding the worlds southernmost*** Vegan Society.

"Like my grandmother never said, if ya cant do it first, do it at the bottom of the world"  Yes Grandma.
Was the Invercargill Vegan Society initially viewed as phase one of the "INVSOC" acronym, first subsuming Invercargill, then the world – "International Vegan Society" – ?  Perhaps followed by "Intergalactic Vegan Society"?
No Comment.
**dreams are technically possible anywhere in the galaxy, providing you work hard, and wish upon a star.
***actual southernmost Vegan Society status unproven, however, my version of Google Maps mentions "Here Be Monsters" in places further south, and we all know how much Nessie likes the taste of herbivorous flesh, so until man (or woman) lands on Bluff, Stewart Island, Antartica, tip of South America… INVSOC holds the title, deal with it "South Pole Vegan
Association

", you're technically ineligible anyway.