In Late 2015, Z Energy asked customers to design their ultimate DIY pie.  New Zealanders supporting animal rights rallied together, and with our combined votes….a whopping NINETEEN of the top twenty pies entered were vegan!
In fact, Z has so much "vegan cred", some of the staff at Z Dee Street are vegan themselves :-)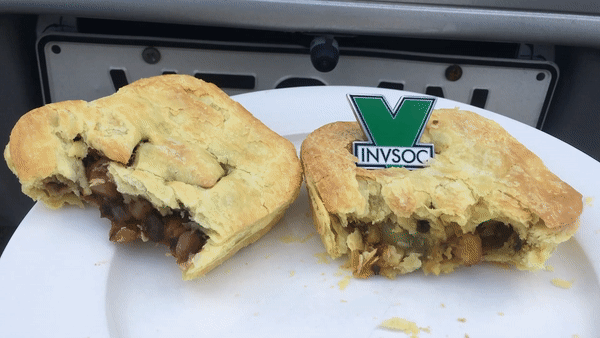 The chosen winner, Gemma's "Gourmet Mexican (Vegan)", in which the New Zealand Herald announcement used a photo taken by Invercargill Vegan Society activist Jordan Wyatt!
So popular was Z's "Gourmet Mexican", it became a best seller, and a PERMANENT fixture in the petrol station's piewarmers.
Initially, it was hard for poor Gemma to even BUY one of her pies!
With the "Gourmet Mexican" selling like hot[pies], and the vegan "Vegetable Korma" making a limited edition run, we thought it was time to add Z Energy to our INVSOC food guide :-)
Check out our Z Vegan Pie Review, starring our own Mexican INVSOC Member Angel!  A "gourmet" himself, Angel reckons Z's pie is a full 8.5 out of 10.  Praise from Caesar is praise indeed!
Z's "Gourmet Mexican" has a spicy "nacho" style bean mix.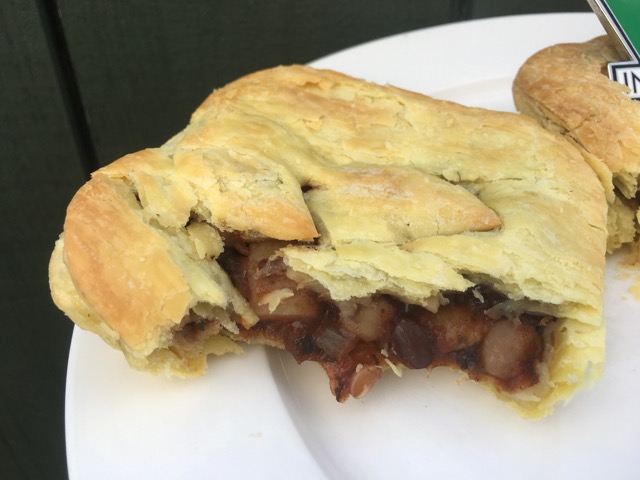 Z's Limited Edition milder "Vegetable Korma", which we hope will become permanent :-)
We love the "Gourmet Mexican" so much, we even featured it in our "Pork Pie" related 2016 New Year's Resolution video!
Wave "Goodbye Pork Pie"

Grab a hot, animal friendly vegan pie from our friends at Z :-)
Z Dee Street (right near McDonalds, 206 Dee Street)


Z Gladstone (further down, 455 Dee Street)