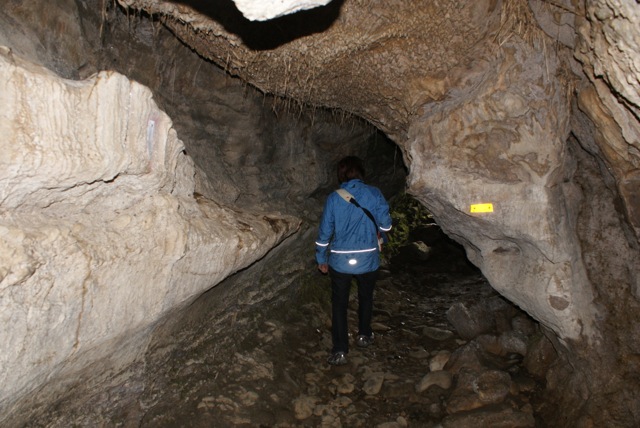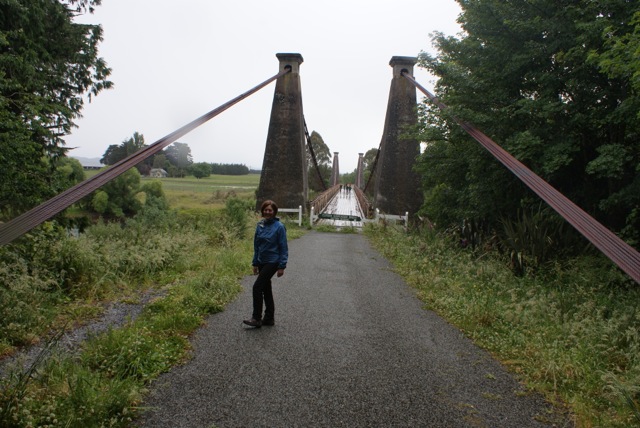 Cosy Nook cribs (as seen in the film "Two Little Boys", who "camped without permission" in the mustard coloured house)


The epicentre for Southland's environmental scene, the Environment Centre can be found at 154 Palmerston Street (Riverton's main road).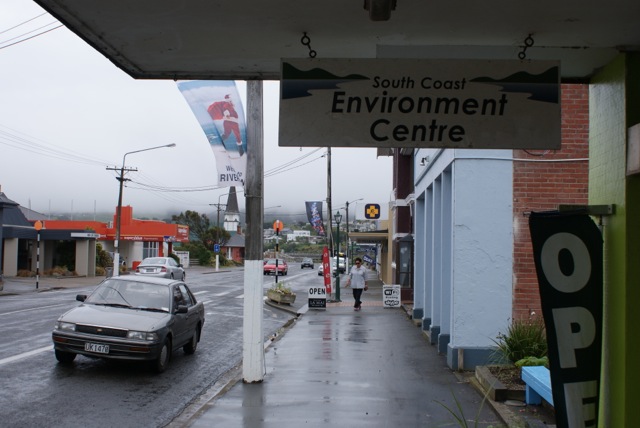 The South Coast Environment Centre (SCES) is open 1:30-4:30pm Sundays, when we went out on a drive.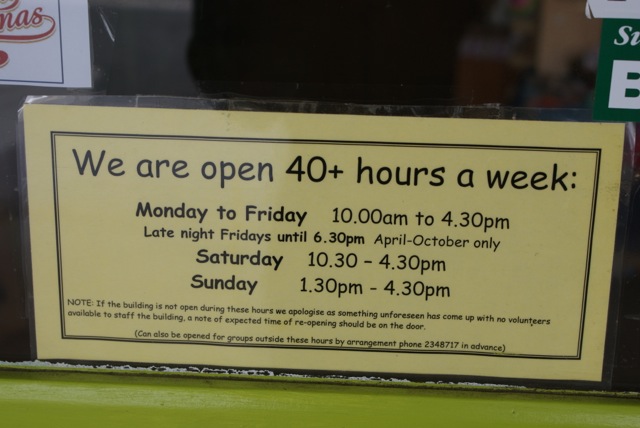 The South Coast Environment Centre sells organic products, heritage seeds, gardening supplies, bulk foods and is simply incredible.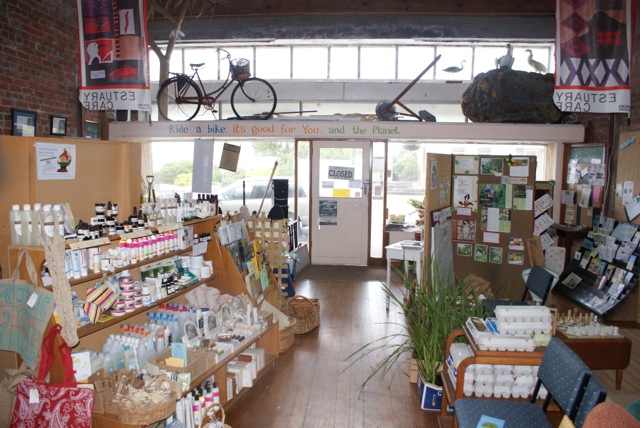 From local produce, staple dried goods,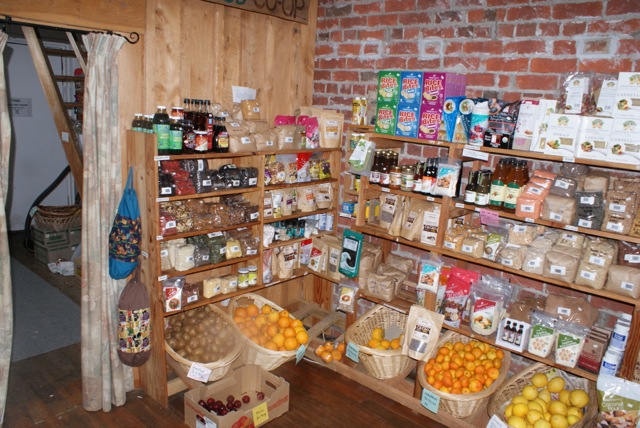 Agave Nectar sweetener, black bean or beetroot noodles….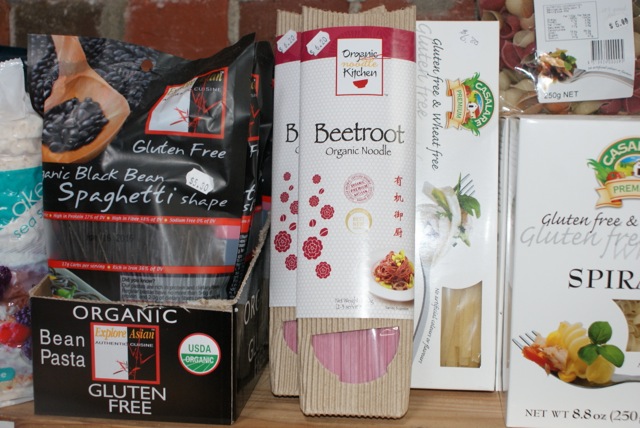 or free information to inspire!  The Guyton Family live in a "Forest Garden" nearby.  Created over twenty years of hard work, 2 acres of bare gorse has been revitalised into the (forest)garden of eden! "Robert and Robyn, vegetarians, have been able to reduce their family's grocery (and medical) bills to a bare minimum. They estimate that their food forest supplies no less than 60% of what they eat — the main purchased items being grains. And since the Guytons have been putting a lot of time and effort into education, rather than focussing on production — taking in WWOOFers from around the world, for example — they believe with a more focussed effort they could raise that figure to closer to 100% in a short time. Now that their children have grown up and flown the coop, this is their next goal."
From building their own "pioneer style" home, planting an entire forest, hundreds of plant species….it shows how perseverance, vision and creativity can blossom into (organic) fruit.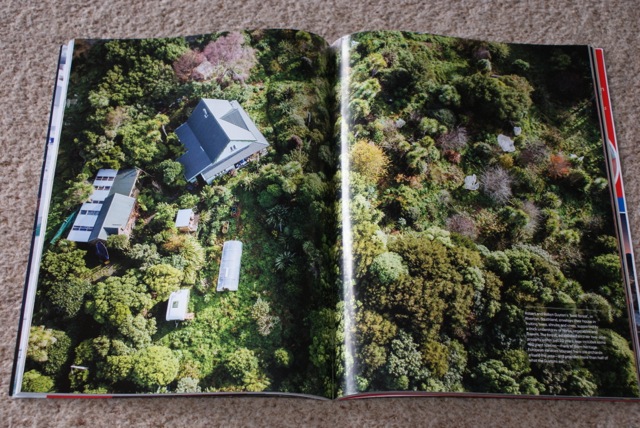 Map of the Guyton's Forest Garden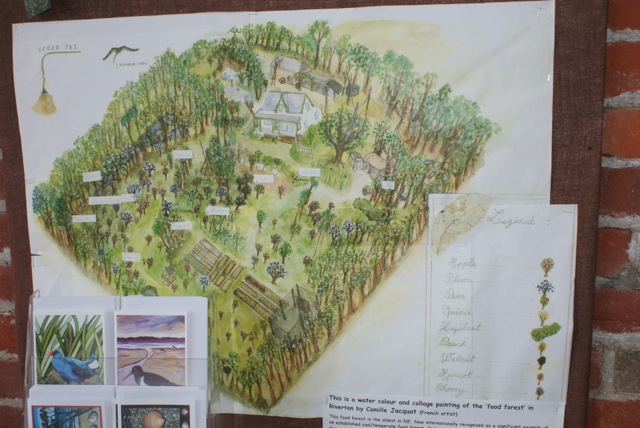 Re-planted native forest where only bare, scraggly gorse weeds once grew:
The rest of the section is similar to this second photo, huge plants thriving as far as the eye can see.  Seeking sustainable living, Robyn and Robert grow the majority of their food on their own land.  Contact the Guyton's for a Food Forest tour :-)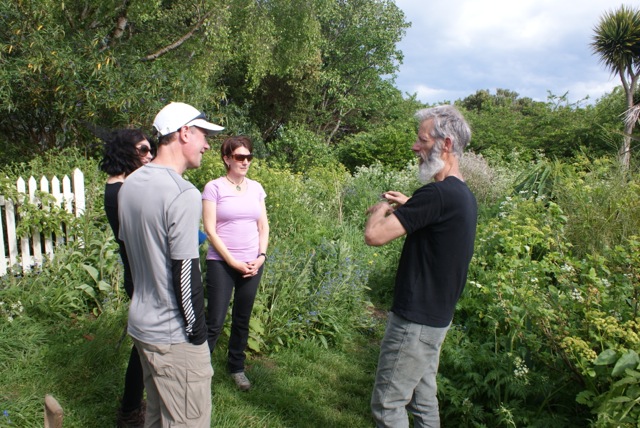 Their wealth of knowledge is shared at the South Coast Environment Centre.  Permaculture: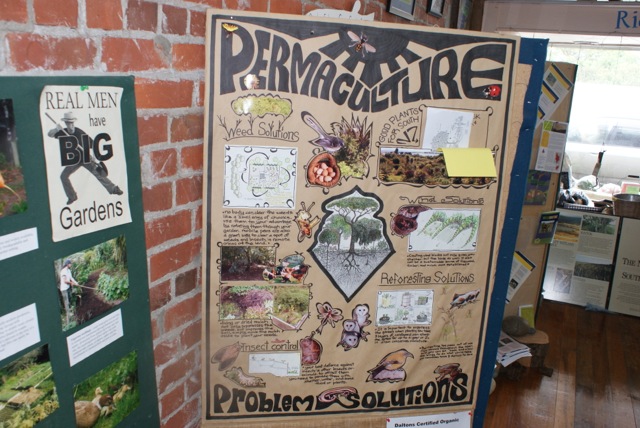 Heritage Seed Saving (for example, saving rare varieties of apple from going extinct)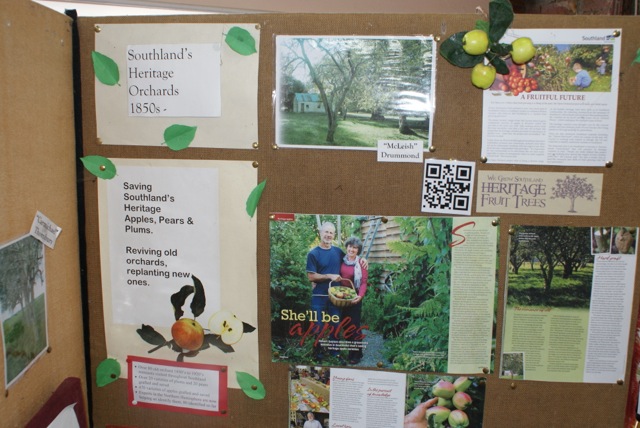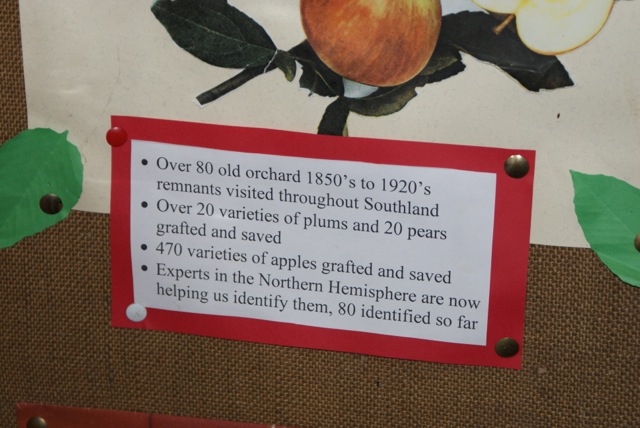 Organic food,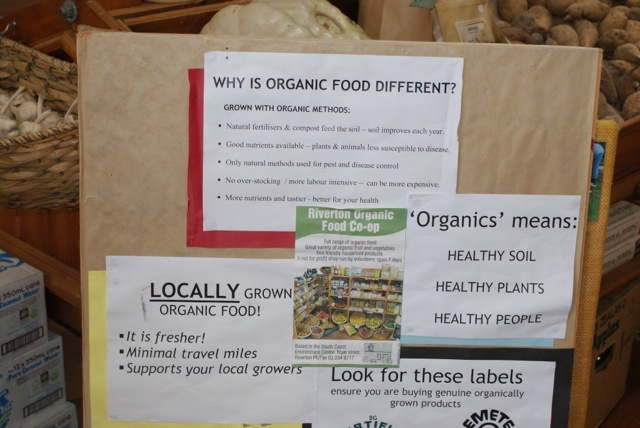 ….and a great selection of fair trade drinks!

Check out the "Seed ball" display.  Perhaps you could join Johnny Appleseed, "seed bombing" the lands with rare apple trees?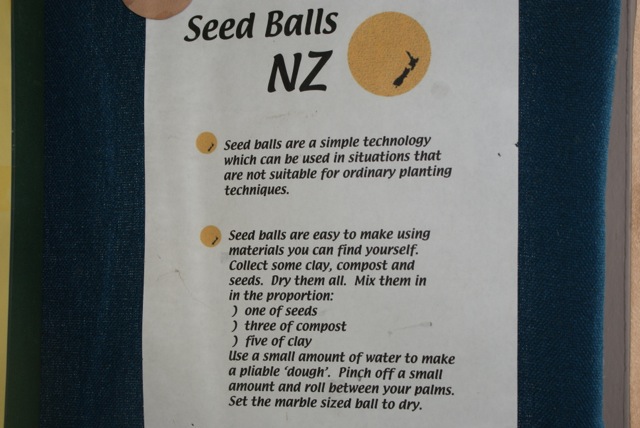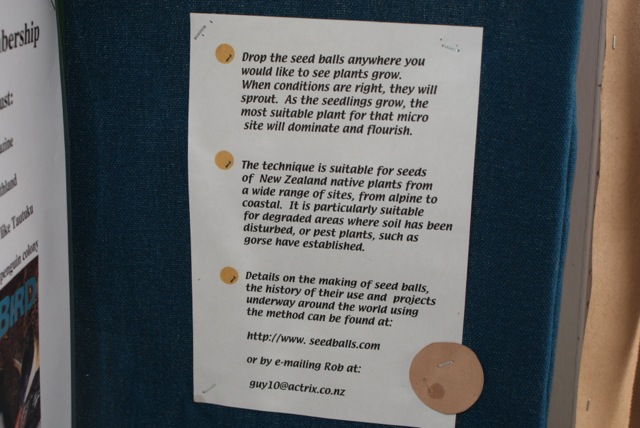 "We grow Southland heritage fruit trees", "support our community buy local"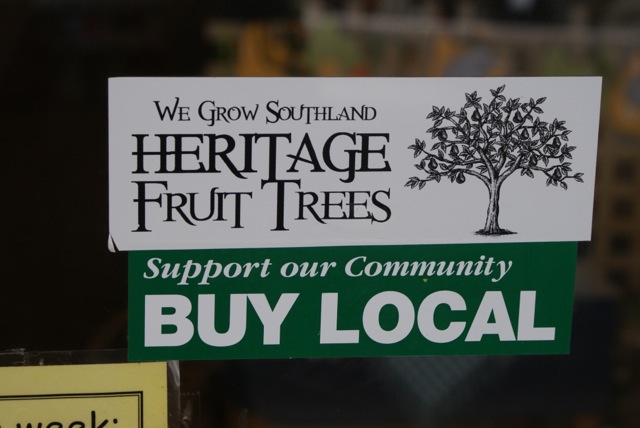 We bought pinto beans, seeds and these "All Good" drinks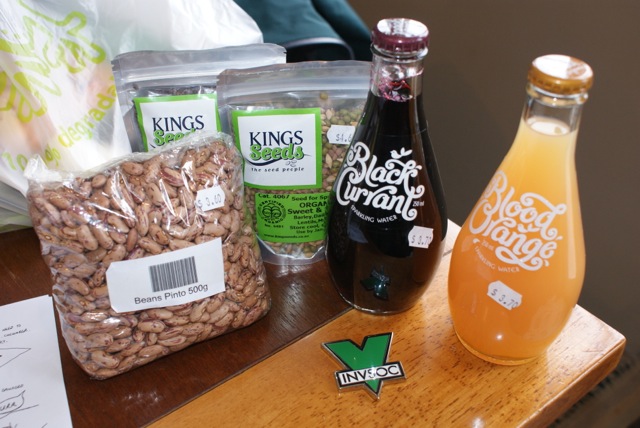 Riverton's "South Coast Environment Centre" (SCES) is incredible! Well worth a Sunday drive into the country – explore caves, bridges, cribs….and the Guyton's wonderful world.  It's like "Charlie and the Chocolate Factory", except without the slave little person labour! (replaced by "Willing Workers on Organic Farms")
 Visit the South Coast Environment Centre this weekend :-)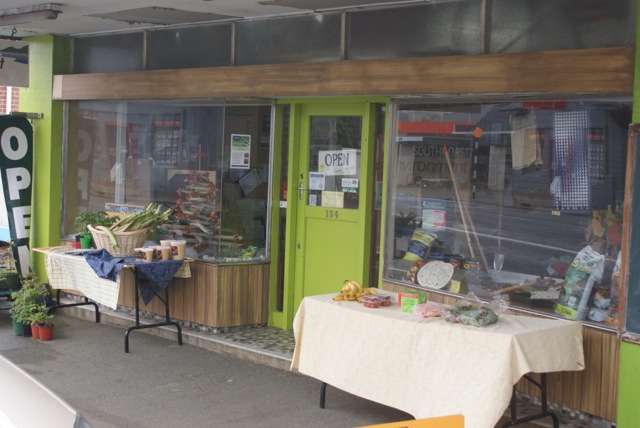 154 Palmerston Street (main road, before the bridge)
Riverton