Bin Inn has a fantastic range of beans, grains, exotic products and literal *bins* filled with different breakfast cereals, buy in bulk! :-)
In particular, Bin Inn is the best place in Invercargill to buy Textured Vegetable Protein (TVP) in bulk.  Made from pure soy bean flour, it's best used to replace "mince".  Simply let it soak in boiling water and it doubles its size :-)   For demonstration, we've used TVP in our Bean Burrito recipe and it is a fun addition to a vegetable stir fry :-)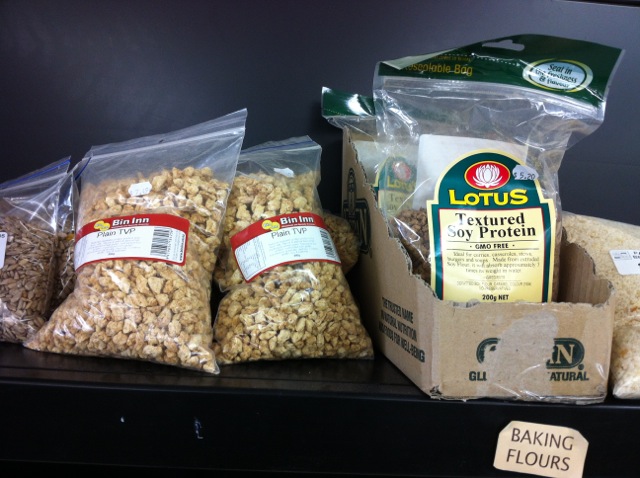 Bin Inn has plain TVP for HALF the supermarket price!  Fill a giant bag from the dispenser and save :-)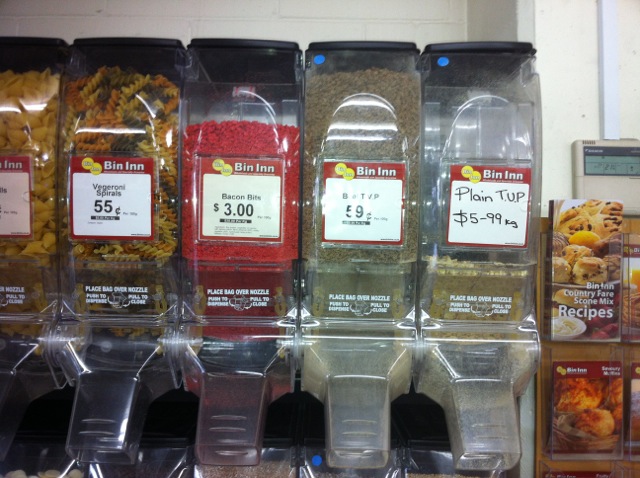 Nutritional Yeast is available from Bin Inn.  Sold in coarse crunchy form, it is sometimes used for its "nutty cheesy" flavour in Vegan meals.
Sukin skincare products, proudly Vegan! :-)


You can make your own peanut butter at Bin Inn!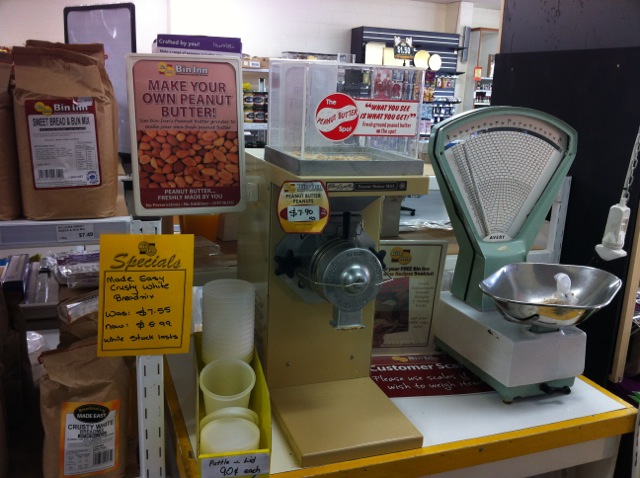 Indian food section, where you'll find packages of Papadums ready to be crisped in your microwave.
"Hing" powder is a strong flavoured spice.  It is often used in Hare Krishna food, and by some people who avoid onions, garlic for religious reasons.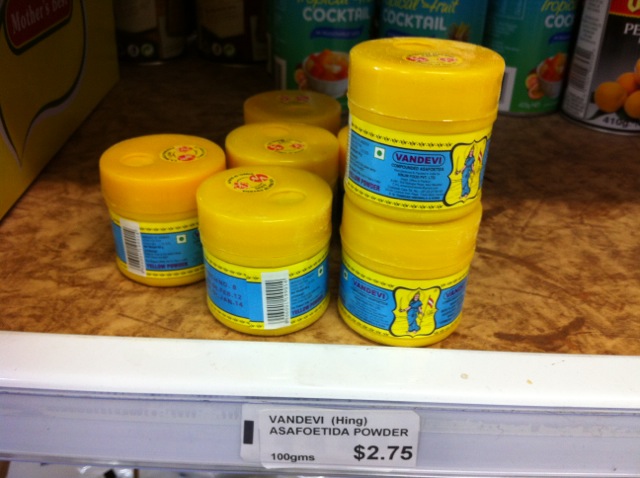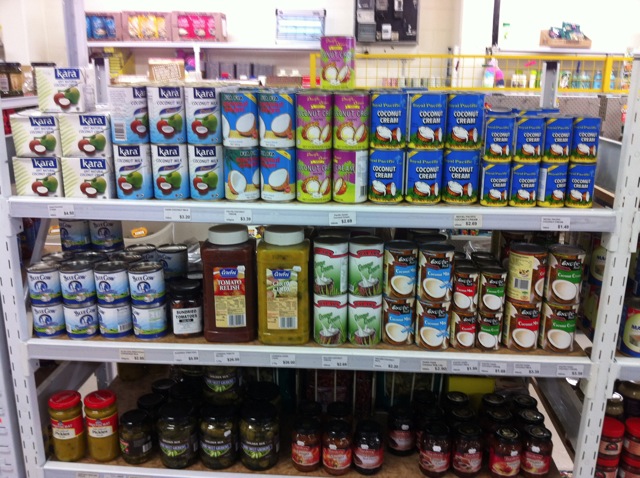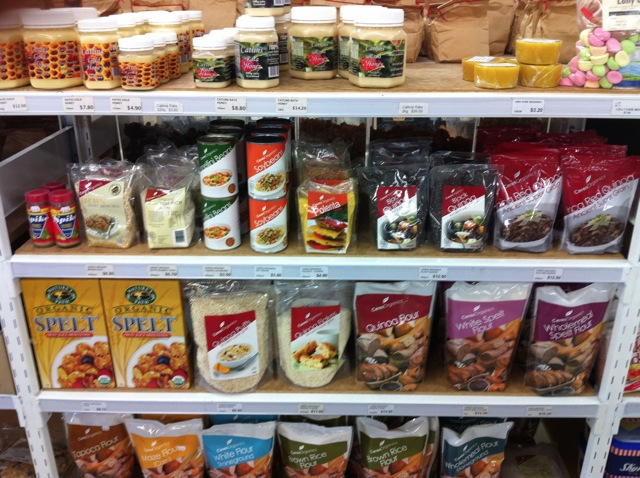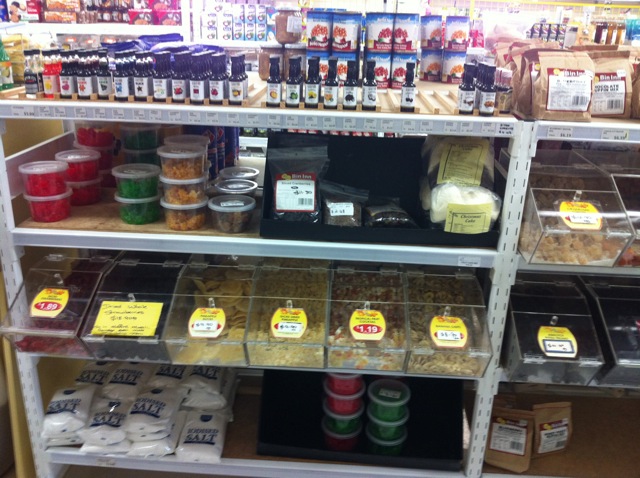 A large range of Gluten Free baking products, right in the box.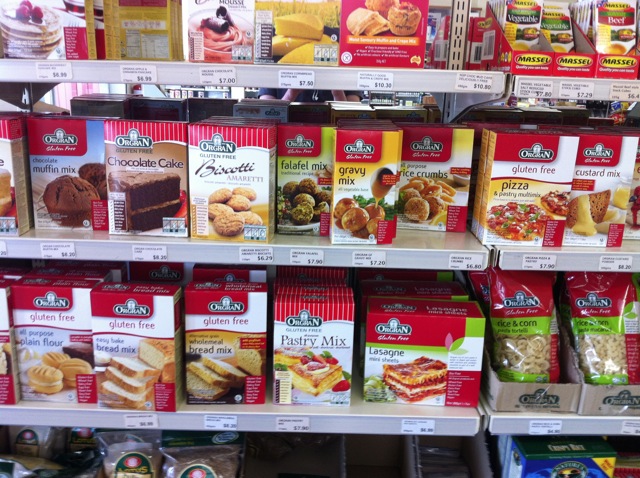 Many great Vegan products can be found at Bin Inn :-)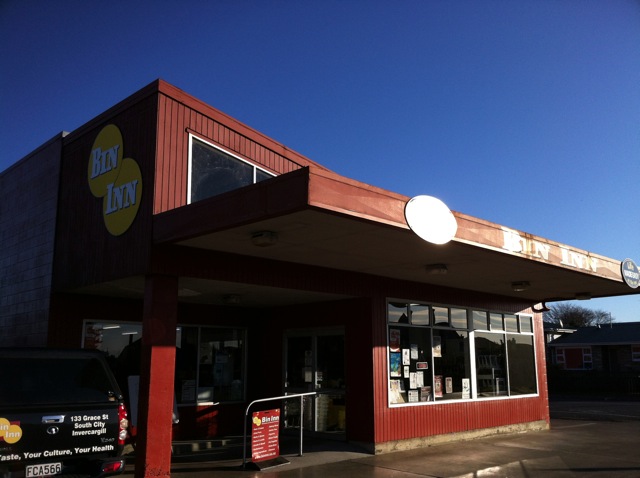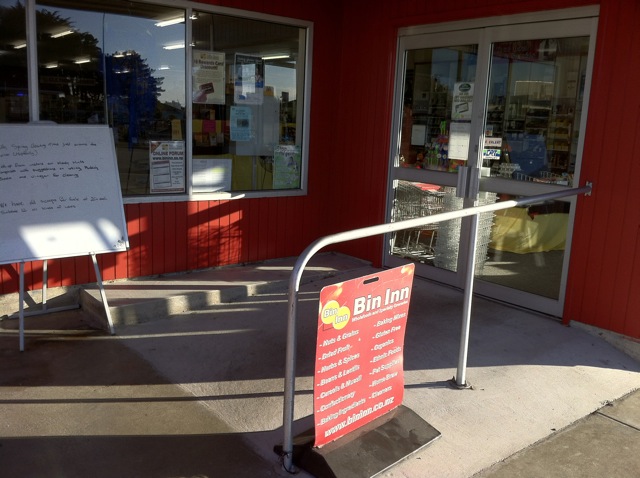 133 Grace Street