The Invercargill Vegan Society May 2015 potluck was a huge success.  If not in sheer numbers, then in anecdotes!  May 2015 marked Yolanda returning to us from China, and a visit from our buddy Costa, the return of the prodigal son!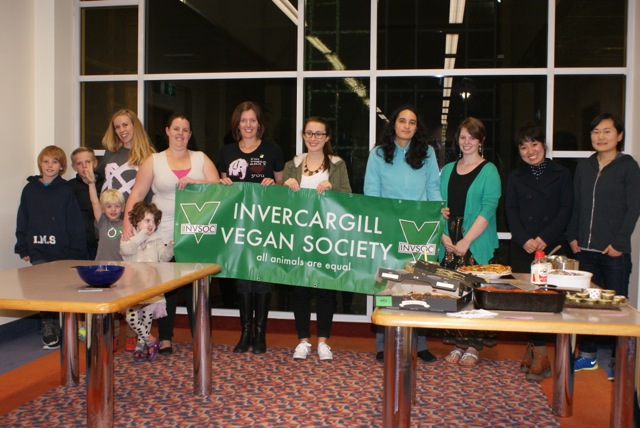 We last said goodbye to our friend Yolanda (centre) during the Southland Santa Parade 2014.  Yolanda returned to care for her grandparents in China, and we missed her very much.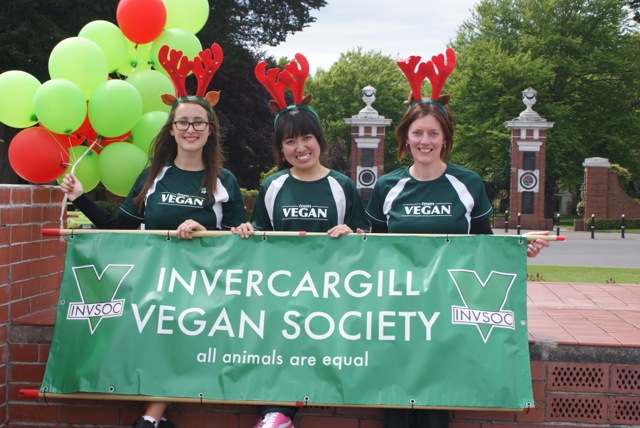 But lo, she has returned!  We're hugely happy to have Yolanda back and at our potlucks :-)
And making his INVSOC potluck debut, Costa!  We first met Costa, mother Narnia and his brothers just before our SIT Orientation Week 2015 giveaways.  Narnia and Costa had made date scones for us to share with the new students, as we discussed veganism in the south.  They rode around on a tandem bike (!) and made a huge first impression on our hearts.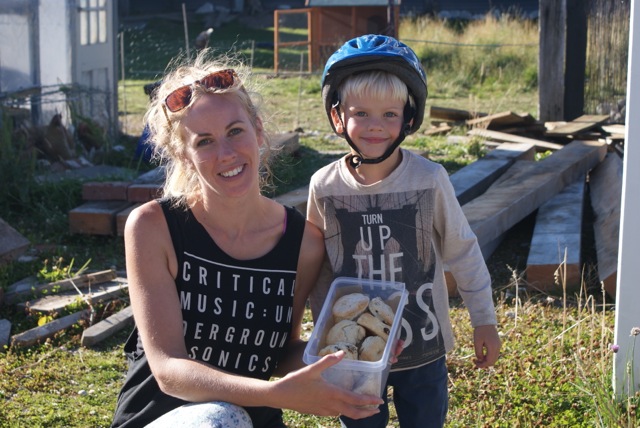 Costa really likes our rescued hen friends.  He really really likes them, he wanted to learn all their names, and to make friends with every bird in our backyard!  You can read Costa's full story on our SIT O Week 2015 coverage, meeting our hen friends made this cute six year old boy really want to learn more about veganism.
Specifically, after making some hen friends, he wanted to become "one of those vegans" :-)  Costa made the connection between eating "chicken", and the chickens he loved.  And when he found out about eating EGGS…well, you can see in this video!  He wanted to save the birds inside, to make modern art or to smash the egg industry, take your pick :-)
Let's get real for a moment, vegan potluck attendance is largely female.  There isn't anything wrong with that, it's just….all the male vegans are invisible?  Whatever their secret, it was great having three other blokes at our May 2015 potluck, albeit three "blokes" under the age of 10.
Costa thanked everyone for rescuing hens, and….well, the boys playfought while the girls drew whiteboard pictures!  Costa found time to sneak in a peace sign :-)

On to the main course!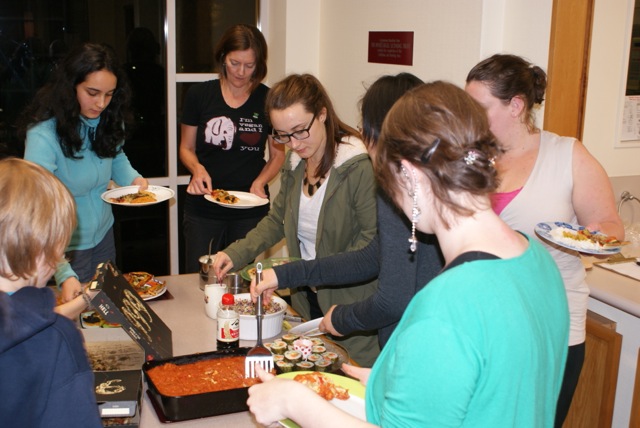 Revive "Neatloaf" and "Seedy Slaw" from their first cookbook, chickpea and pea curry with rice, and Hell Pizza.  Hannah's own Mediterranean pizza, sushi with tofu sausage, Chinese vegetables, and Charlotte's Chocolate Biscuits!
Sushi with tofu sausage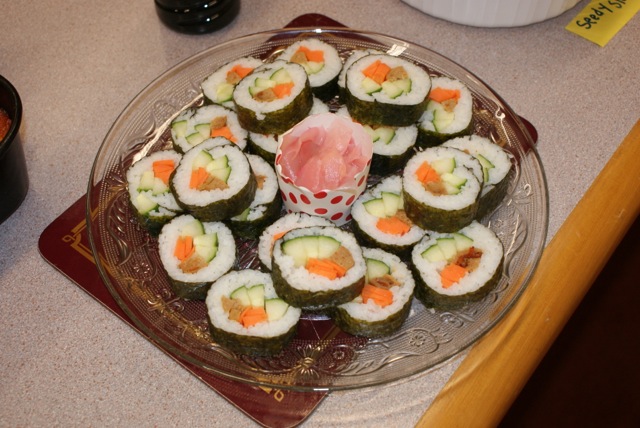 Hannah's Mediterranean pizza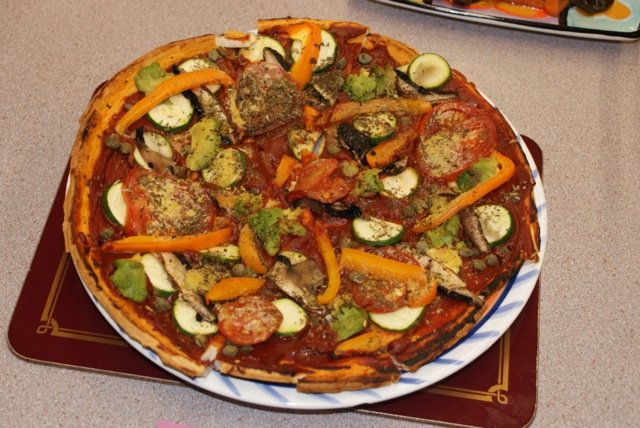 Hell Pizza with vegan owned company Angel Food providing dairy free cheese :-)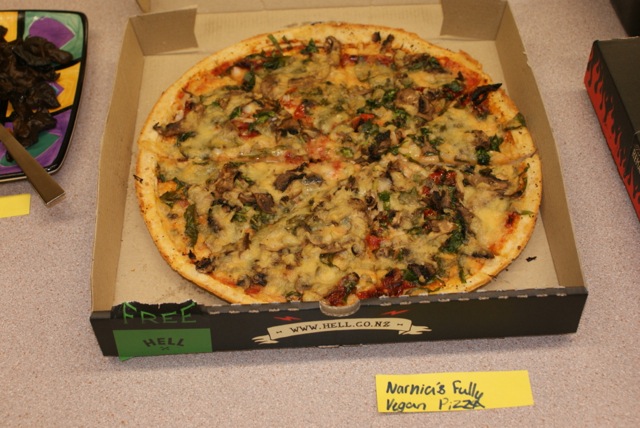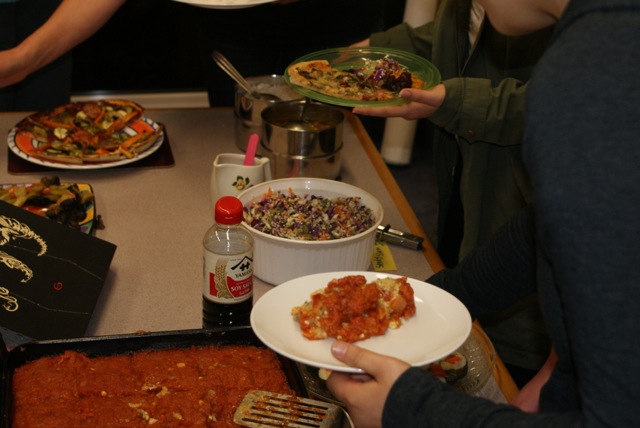 Chickpea and pea curry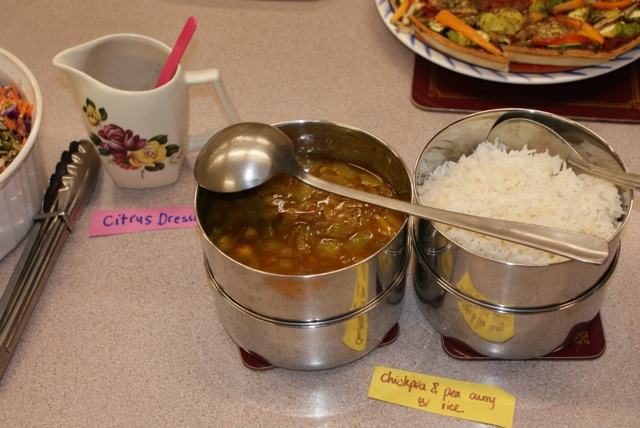 Revive's "Seedy Slaw"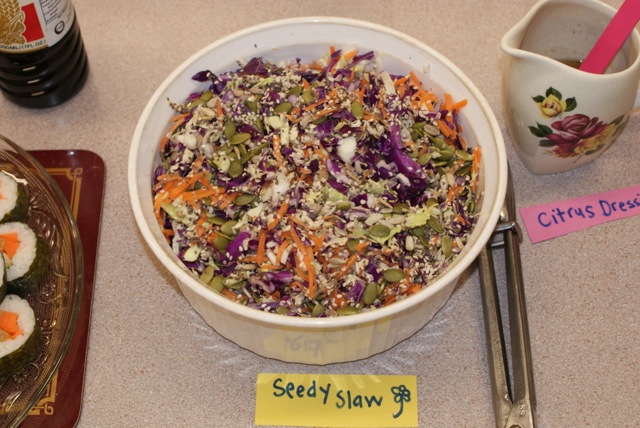 "Neatloaf" (vegan meatloaf), sushi, Seedy Slaw, pizza and pizza.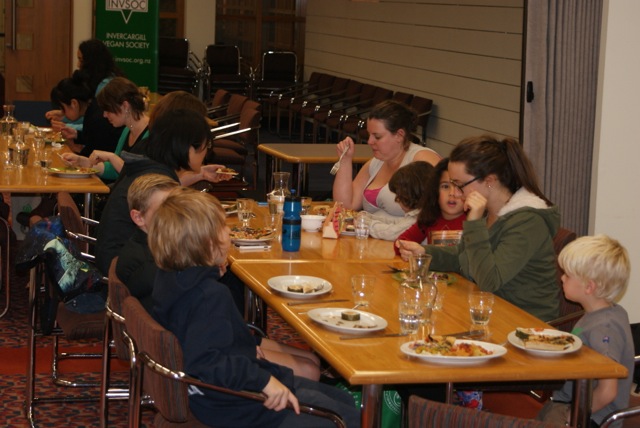 Amelia and Mahalia arrived soon after we started, bearing chocolate torte cake.
Charlotte's Chocolate Biscuits!

Combined!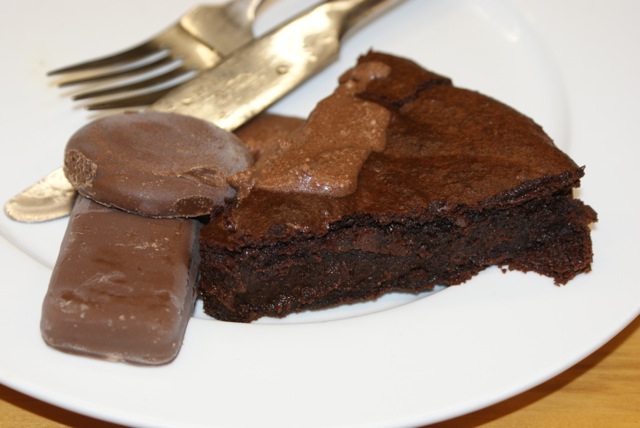 Thank you everyone for a great May 2015 Invercargill Vegan Society potluck :-)