A little different than our usual potlucks, our January entry is a selection of meals shared in the new Invercargill Vegan Society Headquarters.  Want to know what vegans might have for breakfast, lunch or dinner?  Here you go! :-)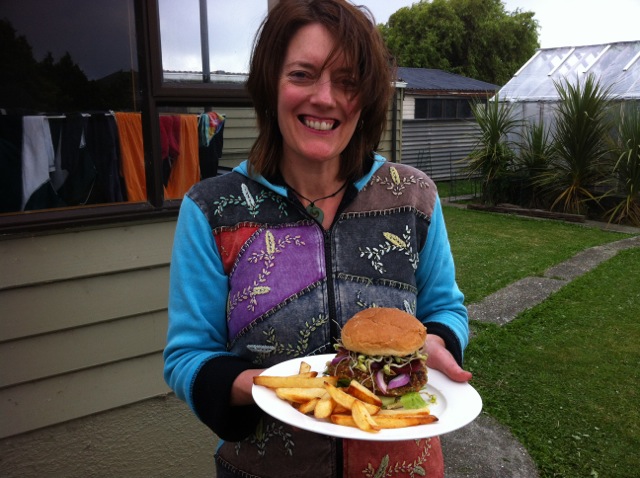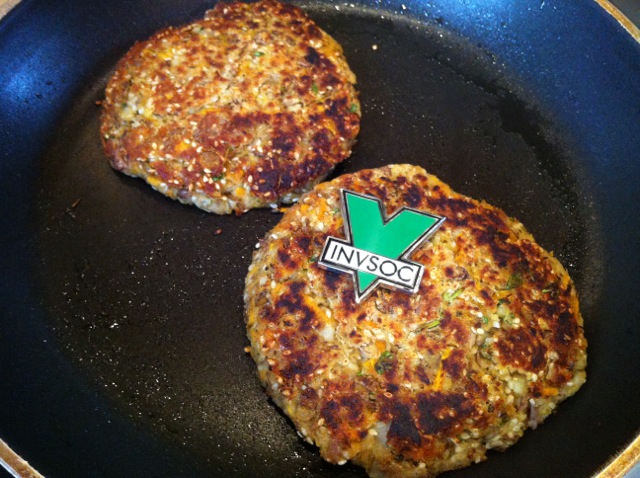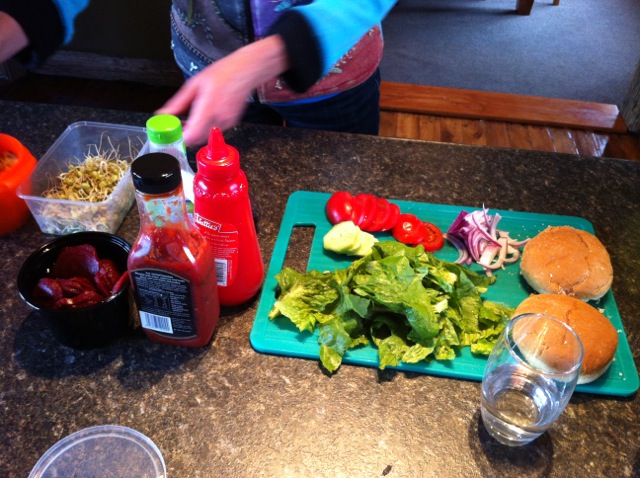 What a great burger!


Tofu Scramble, kind of like an omelette :-)
Steve and Amber stopped by, bearing gifts :-)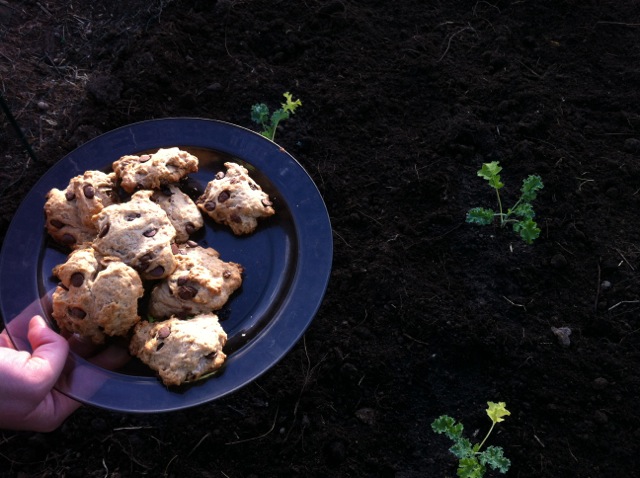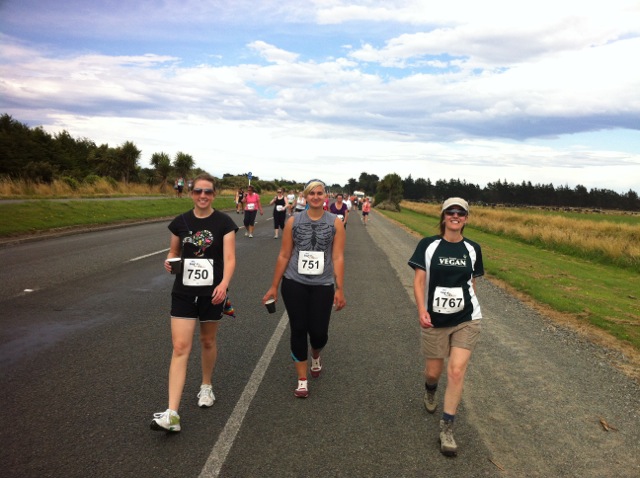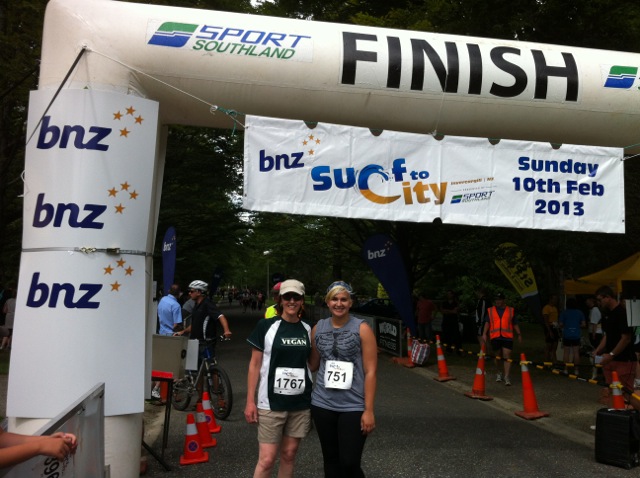 Picnics in the back yard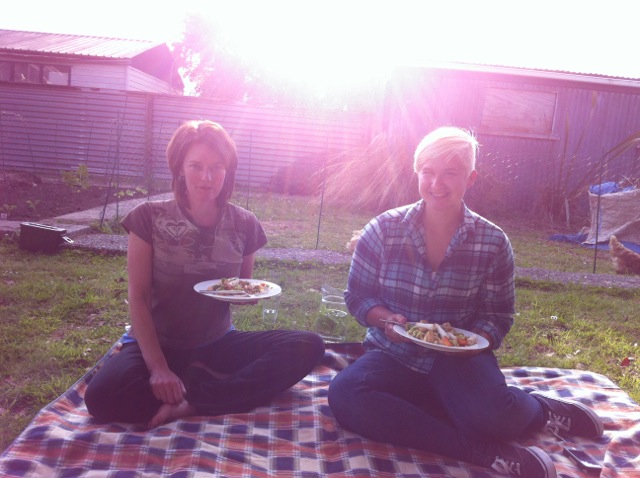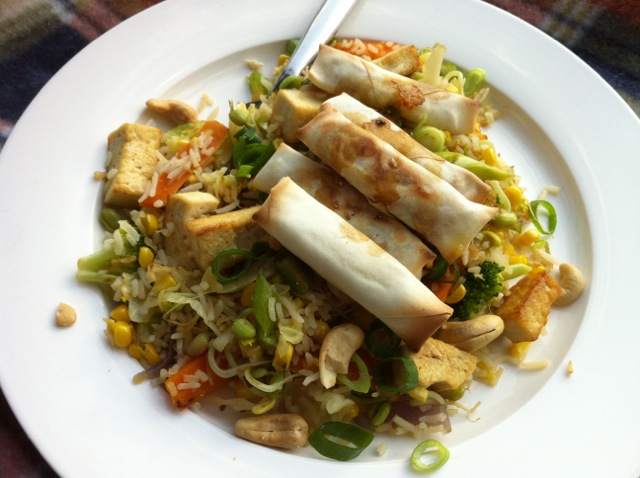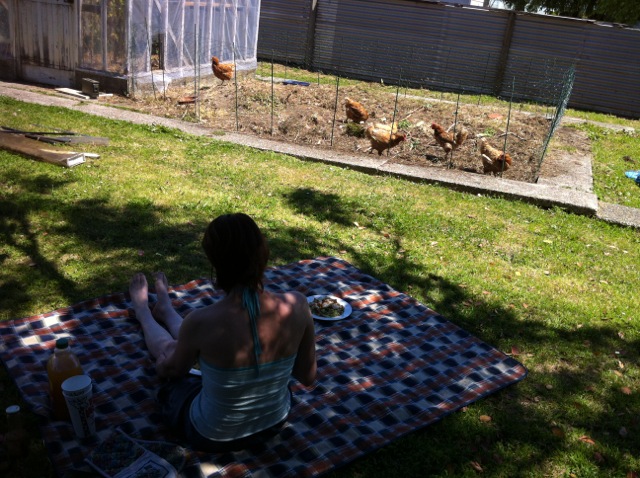 The Hen Friends overlook our picnics :-)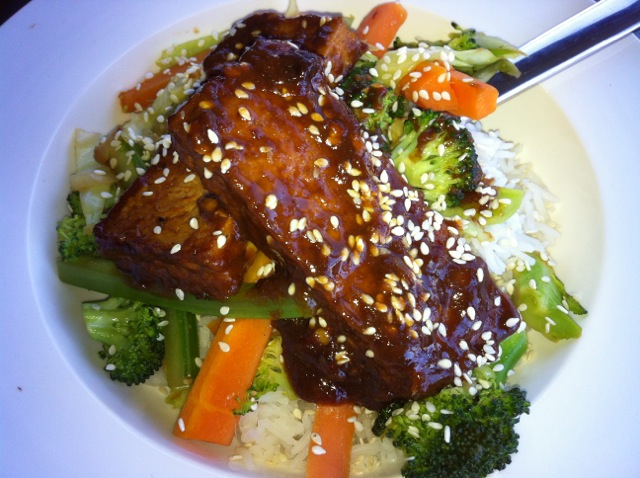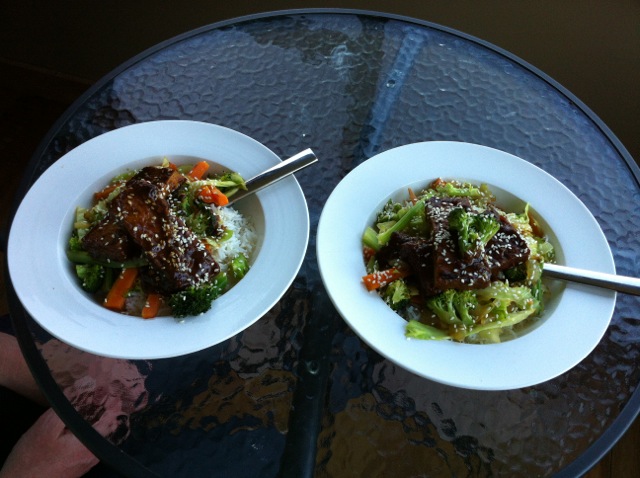 Falafel salad, proving we Vegans eat nothing but lettuce leaves ;-)
Wonderful red plums grow in our new backyard :-)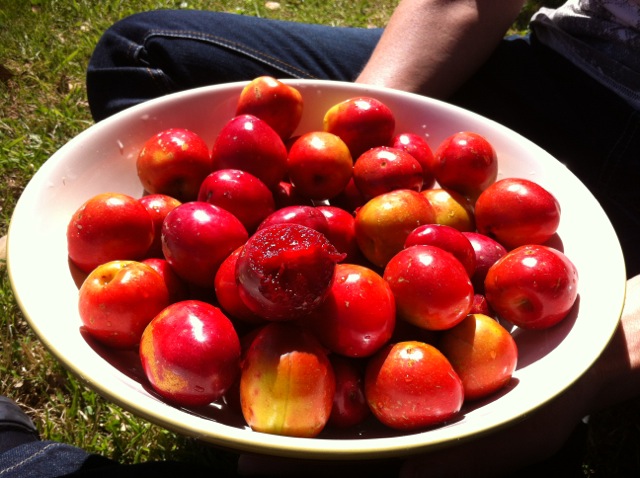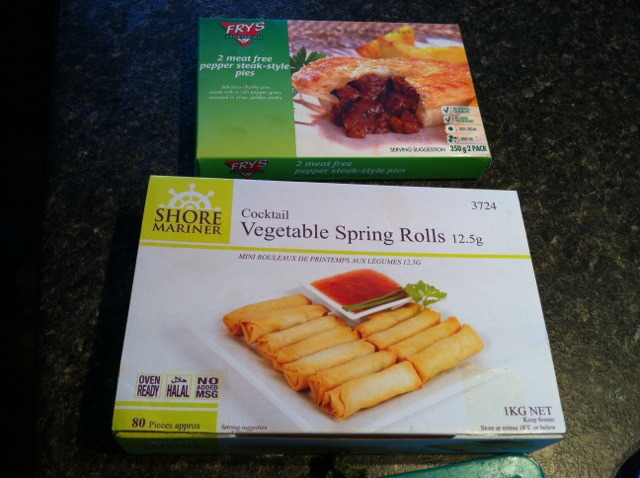 Springrolls with fried rice and sweet chilli sauce.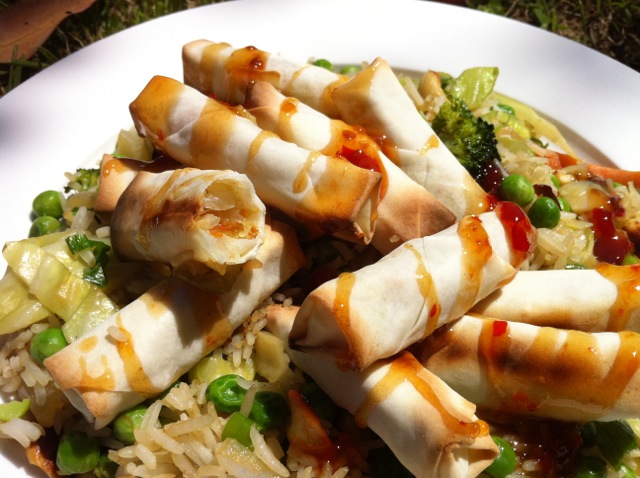 A friend in America sent a package including gravy mix, how could we resist trying "Vegetarian Brown Gravy Mix" that was "FAT FREE"?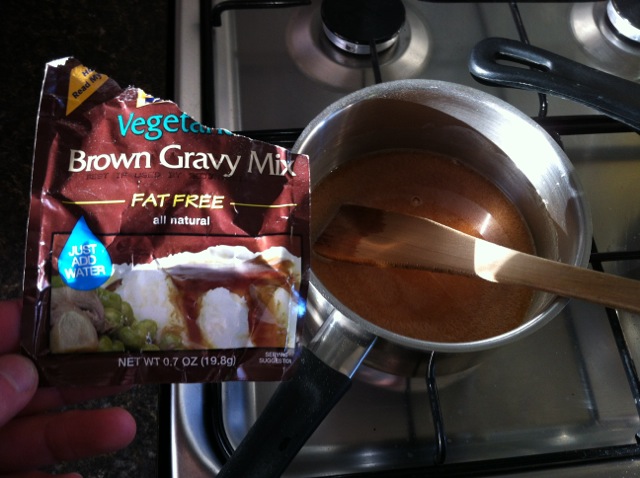 South African made "Fry's" pie, mashed potato and gravy with peas.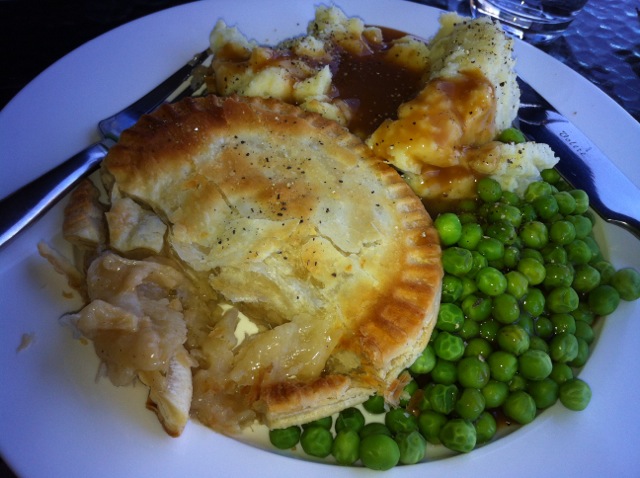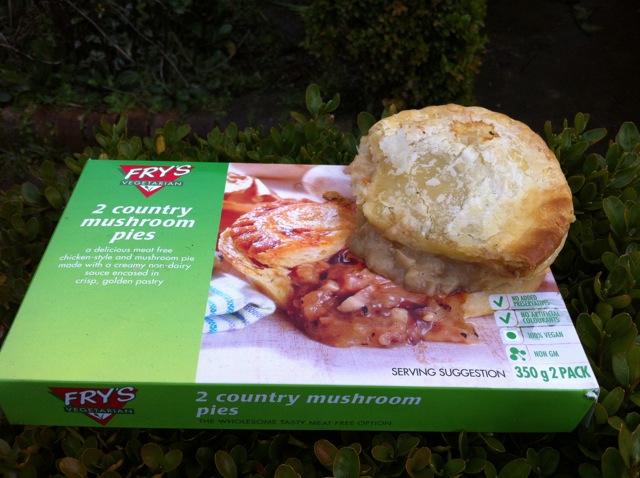 Fry's Schnitzel, Hen Friend approved :-)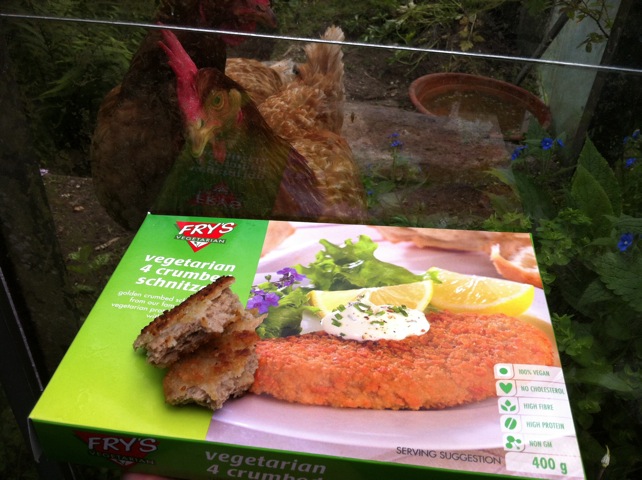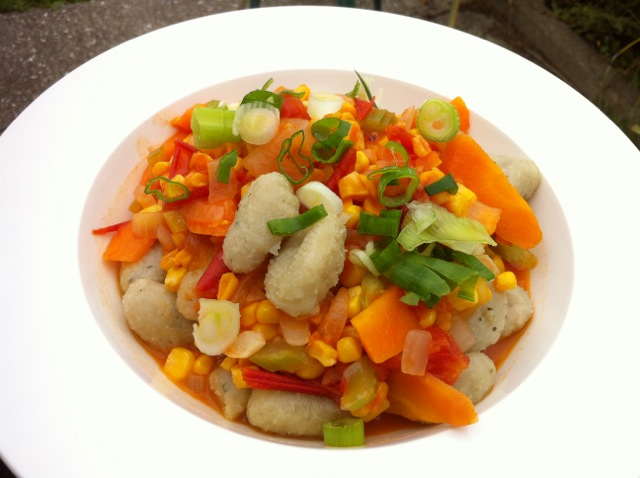 Home made Curry :-)
Another homemade Curry!  Poppadom wafers bought from Bin Inn, a quick microwave away from the authentic Indian experience :-)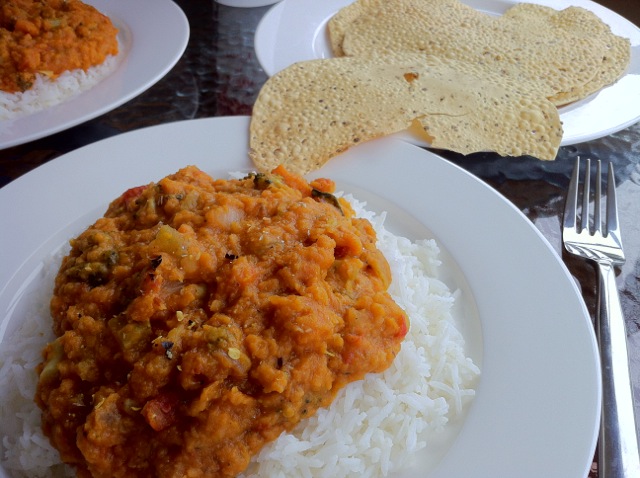 Curry from "Bombay Palace", a great Vegan Friendly place to eat out or order takeaway food from.   Orders over $30 have free delivery within Invercargill, which is handy when you are gardening :-)   See Bombay Palace and other great Vegan Friendly restaurants here, on the Eating Out page.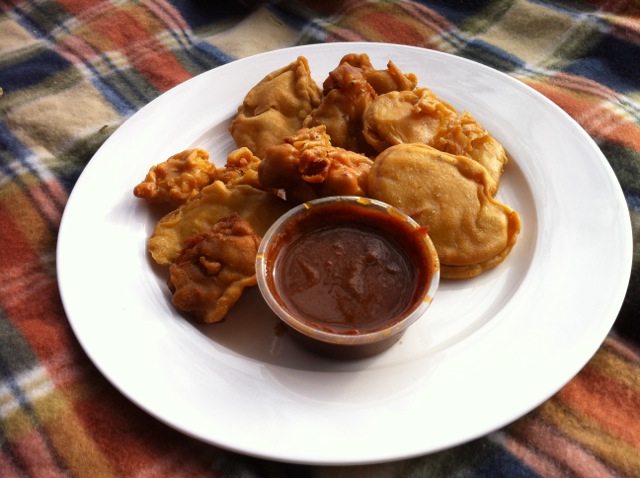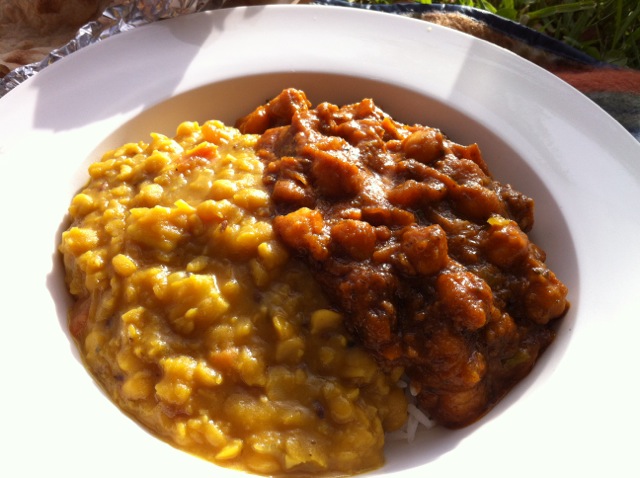 Pizza, chilli bean base, as well as a sweeter version with banana and cashew nuts :-)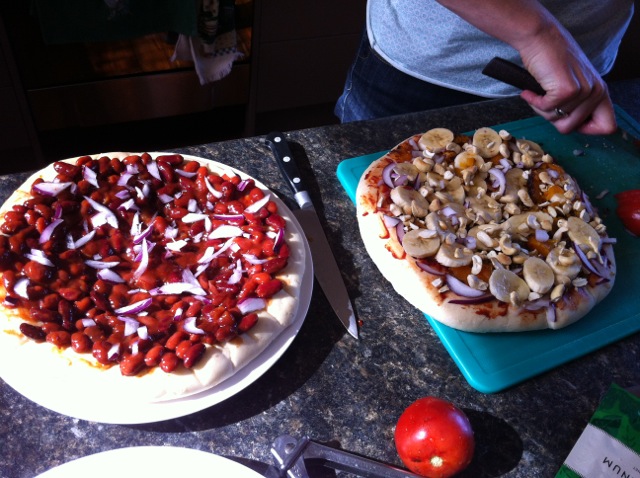 Pepper Pita Pizzas, as seen on our Recipes page, great for a backyard picnic on a sunny Invercargill night :-)
Pumpkin soup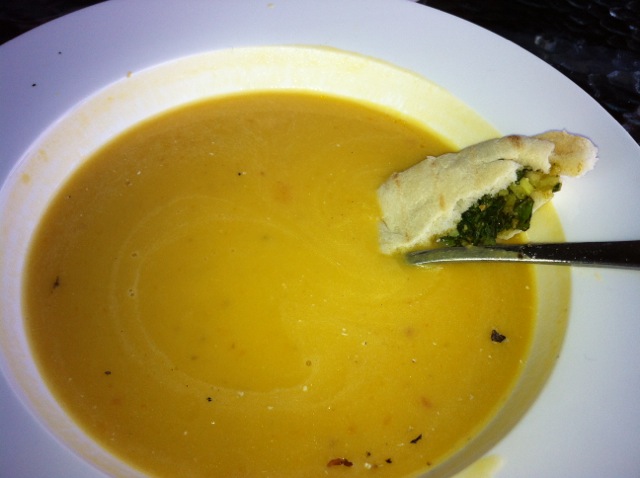 Nachos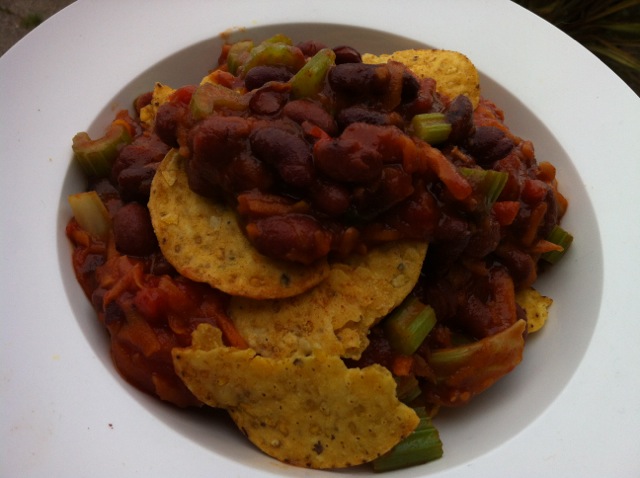 A great brunch!  French toast made with Vegg powder (reviewed here on Coexisting With Nonhuman Animals blog), sausages made from lentil burger mix, hashbrowns, fried tomatos, onion rings….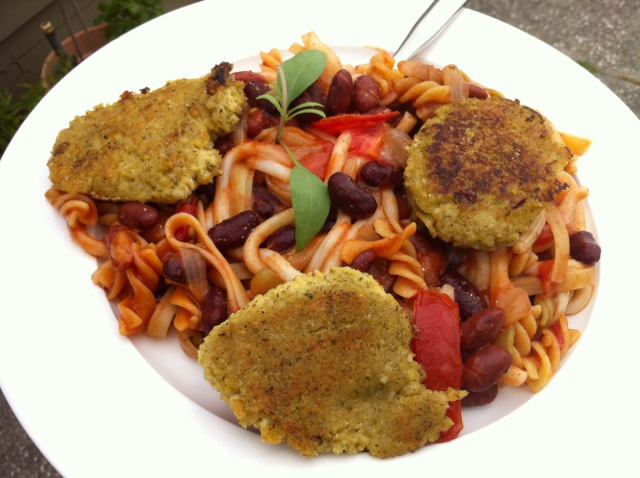 A different variation on Chili Noodles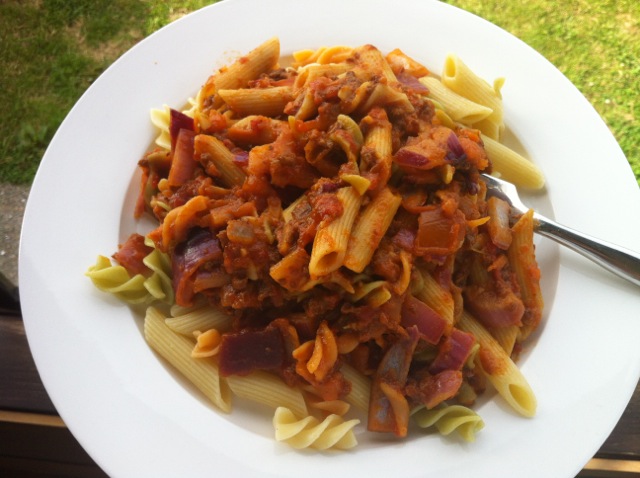 Broccoli and spring onion