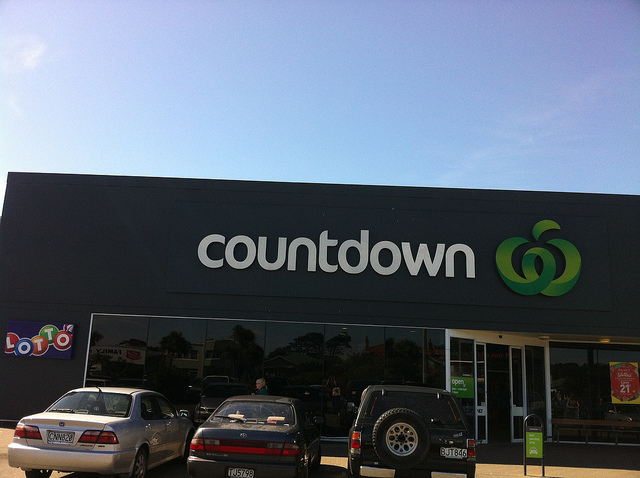 Located further east from Pak n Save, down Tay Street, Countdown boasts an even greater variety of "health" foods, many of which are Vegan :-)
Well done to Countdown on having the widest range of Vegan products of all Invercargill supermarkets!
Showing why Countdown is the best supermarket for Vegan shopping, check out the plant milk selection!  Rice Milk, Soy Milk, Almond Milk as far as the eye can see!*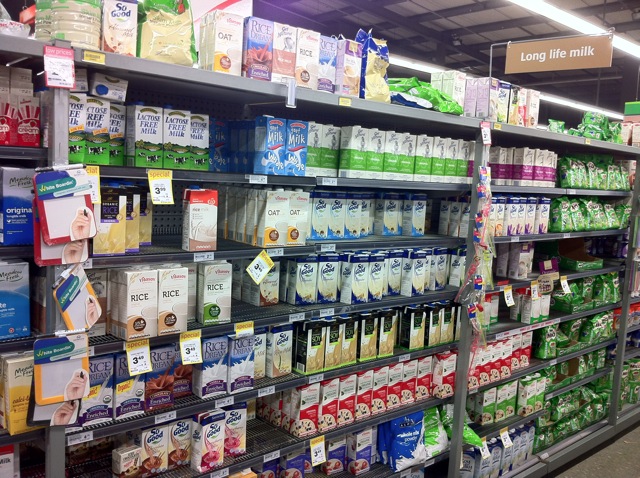 *if your range of vision is merely ~3 metres, in which case, please dont drive!  The friendly staff at Specsavers dispensing opticians will gladly help!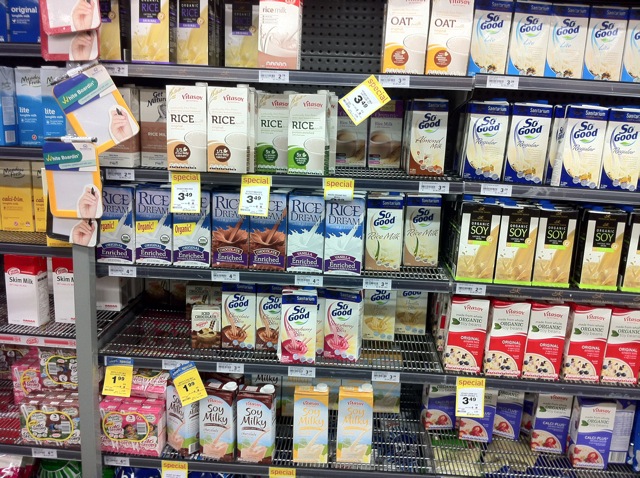 Absolutely fantastic! Barring pesky Cows Milk and Goats Milk on the left side, what you see is all Animal Friendly plant milk, Vegan :-)
In total, theres So Good, Vitasoy, Signature Range and Home Brand (both store brands), Get Natural, Rice Dream, and Macro brands of plant milk.  Why in the blue heck theres so many, I dont know, but its fantastically extravagant!!! :-)  Soy Milk and Rice Milk available in many different flavours and varieties, and Oat Milk.
Countdown also has an amazing iOS app for your iPhone (also available for Android devices), a bunch of features such as tracking your loyalty points, finding the Countdown supermarket nearest you……and best of all, using your phones camera as a barcode scanner!

You simply open the Countdown app on your phone (or iPad, Tablet I guess) and its camera can understand barcodes!
Lets say your friend brings a great bottle of grape juice to the Invercargill Vegan Society potluck, you really like it, and want to know where to find it in the supermarket.
In less than two seconds after seeing the barcode, your device talks to Countdowns servers online and it shows the current price for that item (grape juice in this example), and what aisle its in at your nearest Countdown!  You can even order online, to have your groceries delivered :-)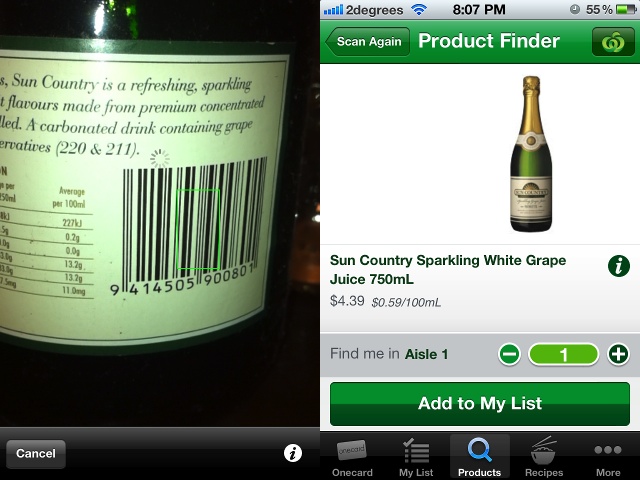 Success, the gentleman decided to go for "the red" tonight :-)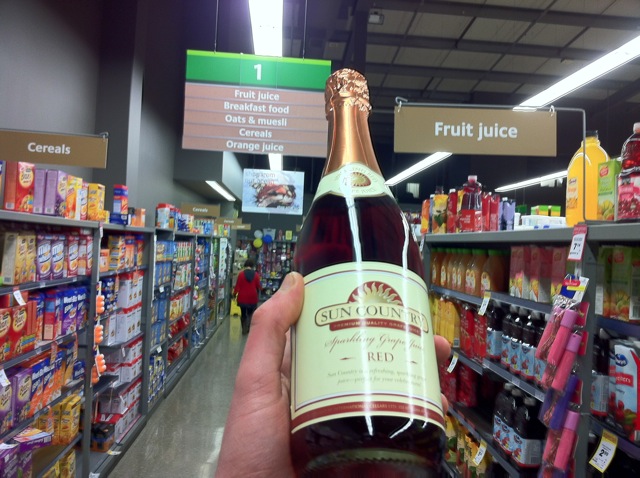 What will we think of next? :-)  Thank Steve Jobs for smartphones :-)
Countdown stocks great Cassava chips.  Check out the "original" flavour of  Home Brand "Cassava Vegetable Crisps".  Cheap, flavoursome and Vegan!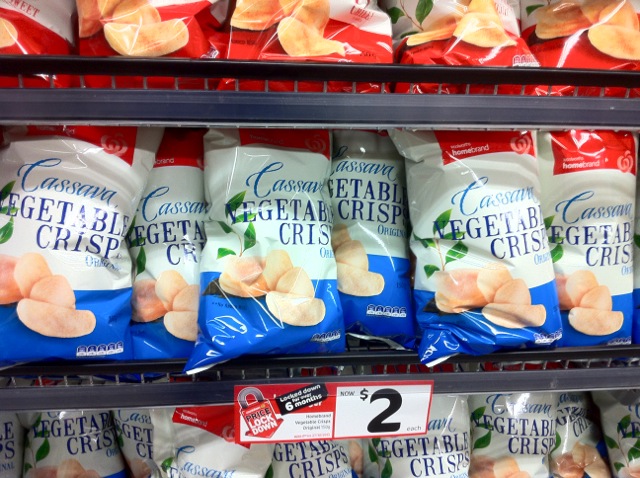 Countdown was also the first supermarket to stock ALL varieties of vegan icecream.  Almond based, Coconut milk based….Soymilk based, they've got it all :-)
Soy Ice Cream (it used to be that New World Windsor ONLY had So Good brand Chocolate, and New World Elles Road ONLY had So Good Vanilla!)  Sorbet and soy ice cream suitable for vegans :-)
Check out "Like Licks", who make VEGAN Hokey Pokey :-)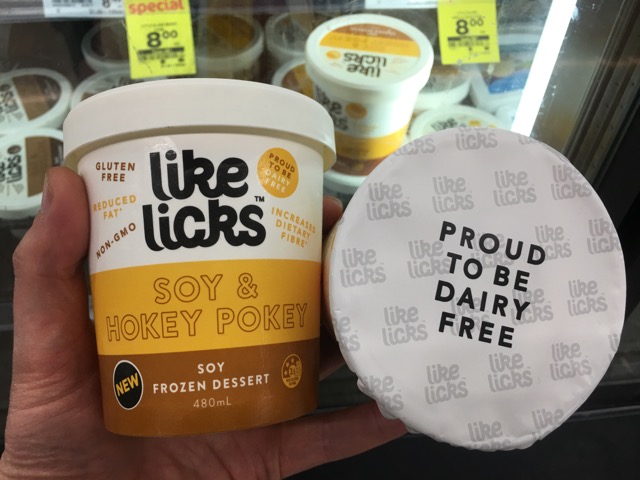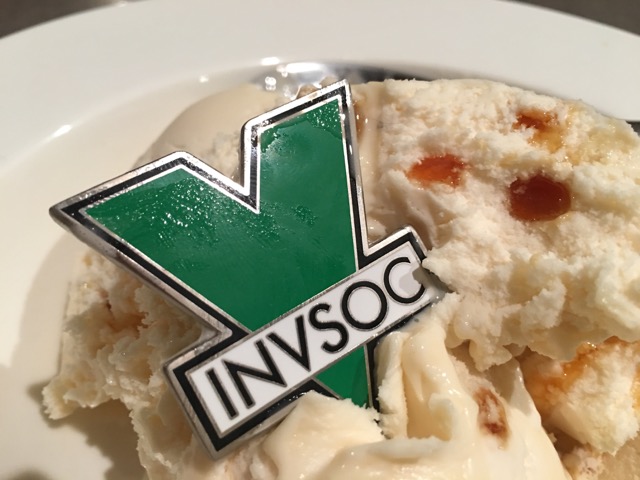 Frozen Spring Rolls, "Curry Puff" Samosas.  Many brands use Palm Oil which you may avoid for environmental reasons.  "Shore Mariner" and the "Curry Puff" Samosas are both Palm Oil free.



New Wave puff pastry currently contains Palm Oil, we've emailed the company about making it without, and hopefully over time companies using it presently will realise they are losing sales to those who *don't* include Palm Oil products :-)
Frys is a South African brand of Vegan products, such as the Mushroom and "pepper steak style" pies you see below :-)  The "Pops" next to them currently contain Palm Oil.



Tofu, Vegan Sausages (multiple brands!), Falafel burger patties, Falafel.  The biggest range of any local supermarket, well done Countdown :-)  In particular, try the yellow plastic wrapped "Tonzu" sausages.  They are wonderfully soft, great chopped into pieces.  Countdown may be the only supermarket to stock Tonzu products.

Countdown now stock Tempeh, the only supermarket in Invercargill to have this fermented soy product.  It's definitely got a stronger flavour than tofu, interesting in it's own way.  Try adding it to your next vegetable stirfry :-)

Countdown also stock Angel Food's vegan Mozzarella cheese and Parmesan.  Both entirely dairy free, no harm to animals :-)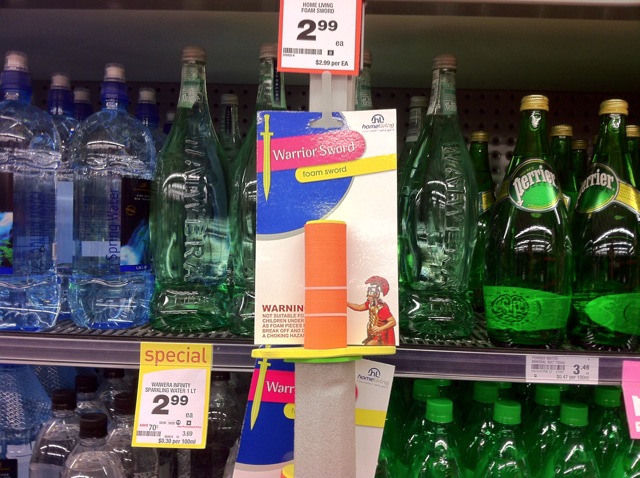 The International foods section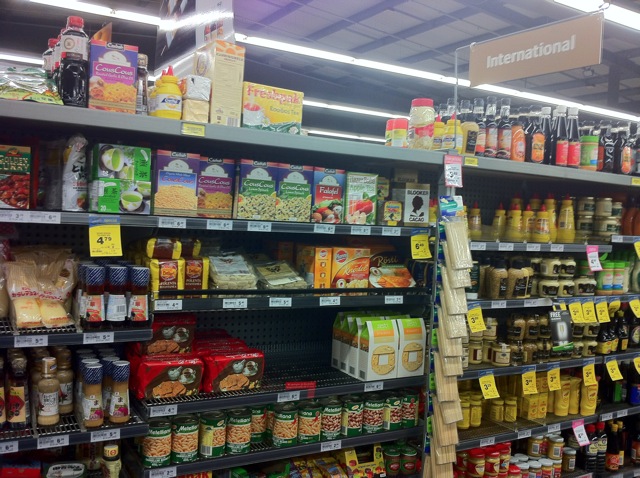 Home to Couscous, Falafel dry mix, and Gnocchi

Cleaning Products, a wide range of "Eco Store" brand products are not tested on Other Animals.  Eco Store is available at all supermarkets.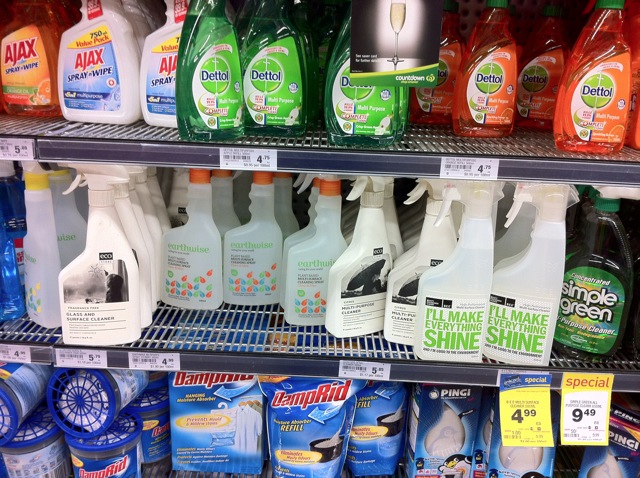 Gluten Free products are often made Vegan for allergy reasons.  There are cheaper biscuits etc which are Vegan (accidentally you could say, because its cheaper to make biscuits without using cows milk), but these "gluten & dairy free" products are interesting to take a photo of because they proudly say VEGAN on the front packaging :-)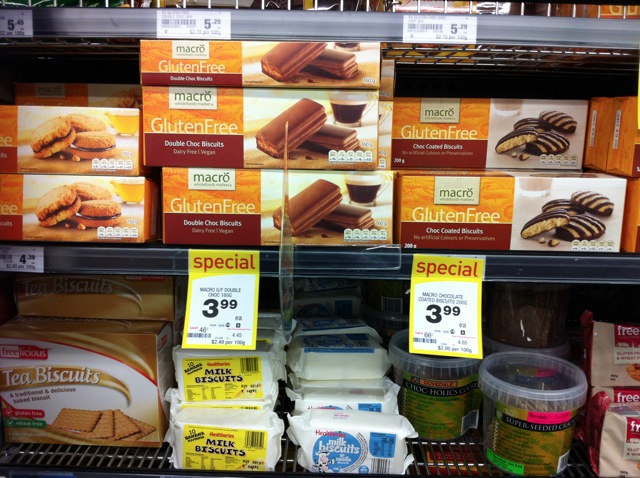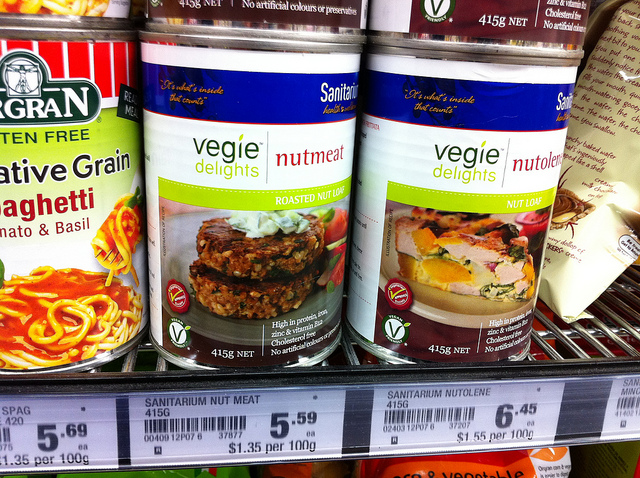 Products bought from Countdown: toothpaste, soy yoghurt, samosas, spring rolls and two kinds of Fry's vegan pies!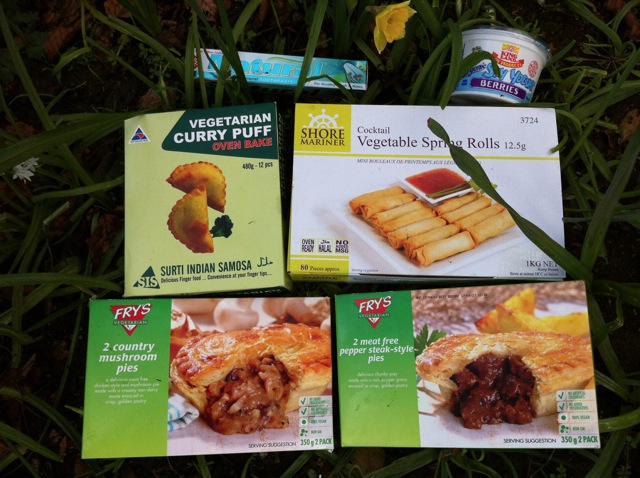 Whole Hen inspects :-)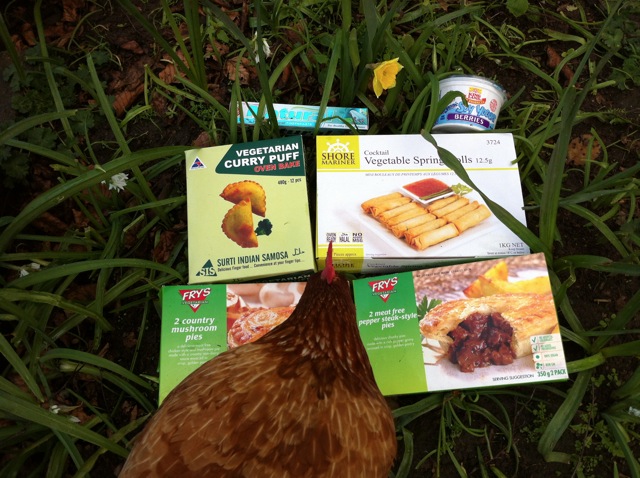 Whole Hen, Geiger Hen, standing on a pie box which thankfully doesnt contain Chickens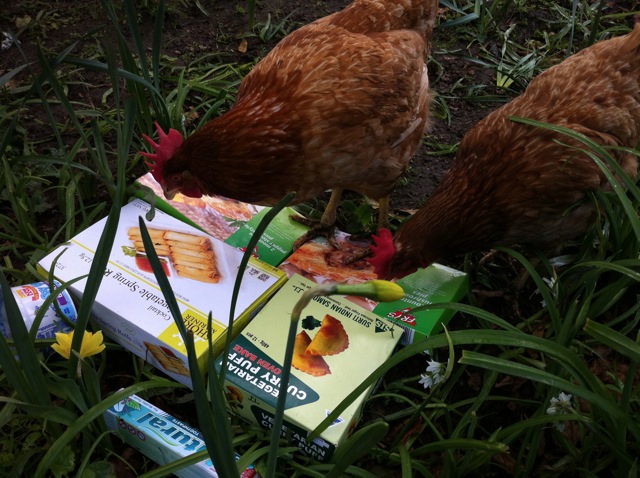 Samosas


Whole Hen likes the look of Fry's schnitzel!  I gave the Hen Friends some to try and they wolfed it down :-)


"Pepper Steak style pies", look just like a non Vegan pie in every way :-)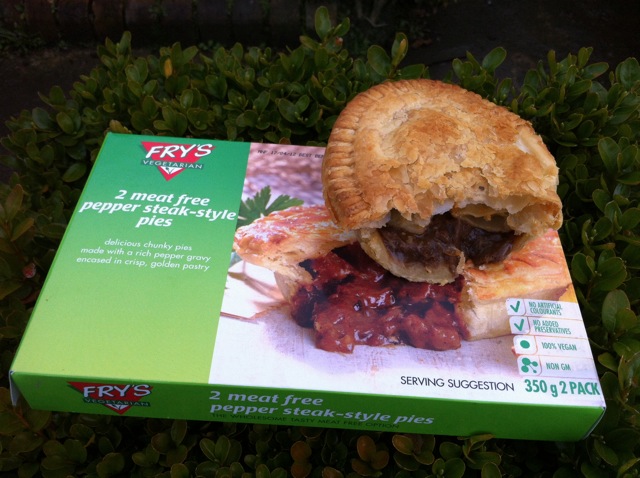 "Country Mushroom Pies"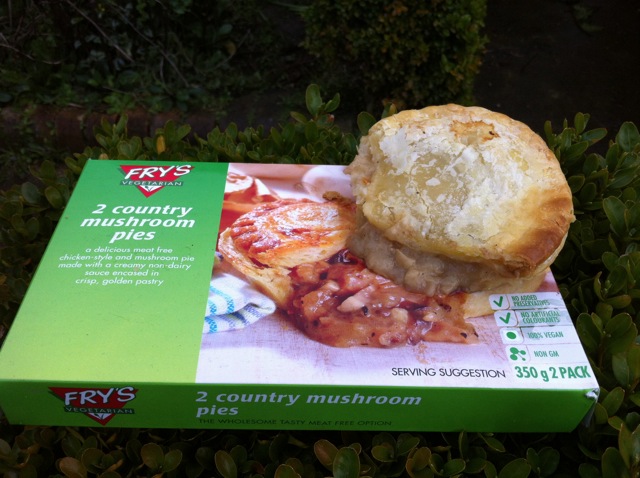 A big thank you to Countdown supermarket on behalf of INVSOC for having such a great range of Vegan products :-)
172 Tay Street