Our June 2015 winter potluck was "cosy" in numbers, eg, unfortunately small!  But what we lacked in sheer numbers of vegans, we made up for with enthusiasm and vigour.  Not to mention, some $20,000 worth of carbon fibre!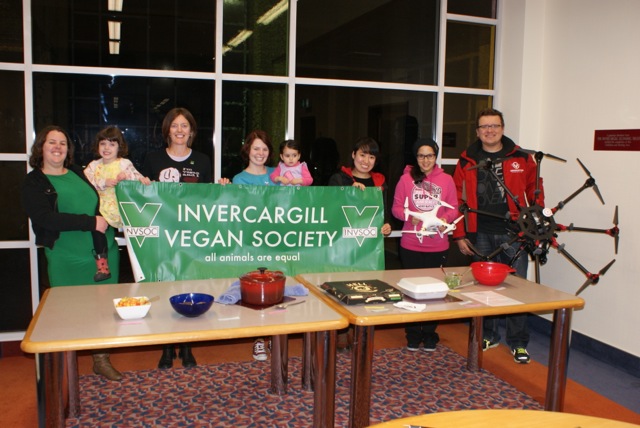 Invercargill Vegan Society coordinators Jordan and Jen were fresh back from Christchurch, the vegetarian capital of New Zealand.   We arrived back home just a couple hours before the potluck dinner, making it in the nick of time.  Christchurch is an awesome, awesome city, packed full of active vegans and vegetarians.  We had a great time learning and sharing ideas about helping animals.
It was an honour and a privilege to hang out with so many amazing animal activists.
Our June 2015 INVSOC potluck as held in the picture(book)-esque Invercargill City Library.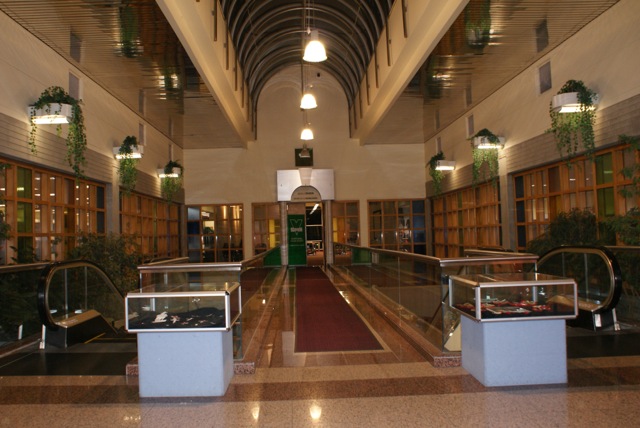 Among the nights celebrations, the new official VEGAN MENU at the Speight's Alehouse!  Located practically next door to the library, the Speight's Alehouse staff have now made their full three course vegan menu available to everyone.  They join 148 on Elles as the second Invercargill restaurant with a very special menu for their vegan customers.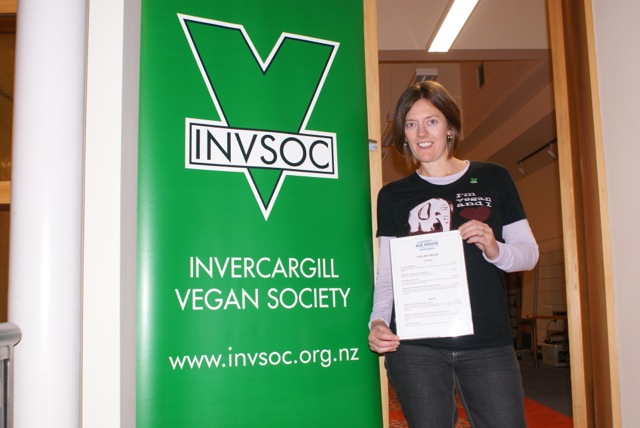 The Speight's Alehouse vegan menu, laminated and everything!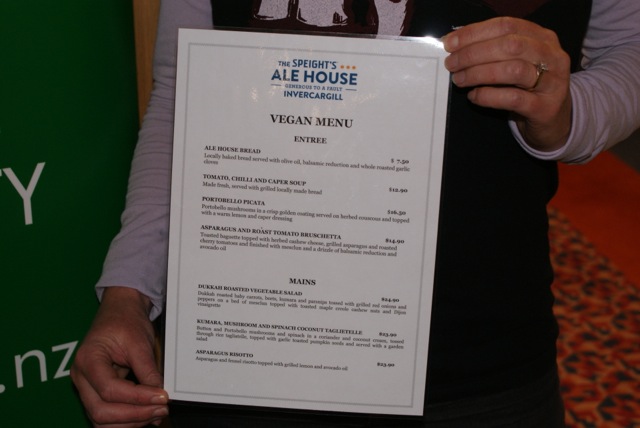 But there were more surprises to come….like our two new German guests, bearing the brunt of two huge boxes!  Whatever could be inside?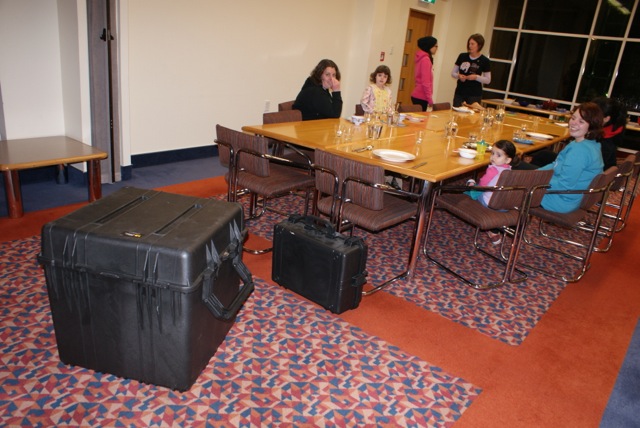 Why, it's Nathan and Natalie from aerial video production company "Videocopter"!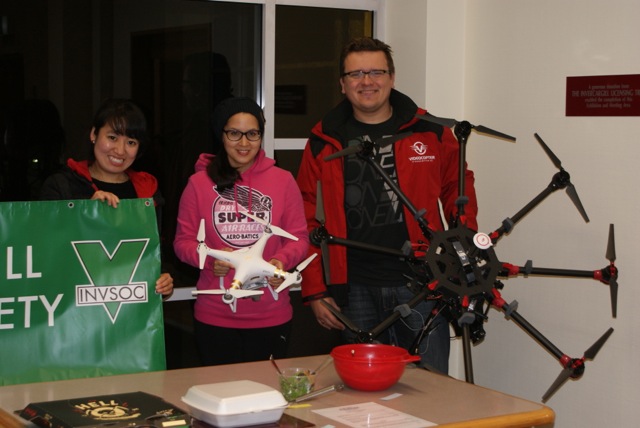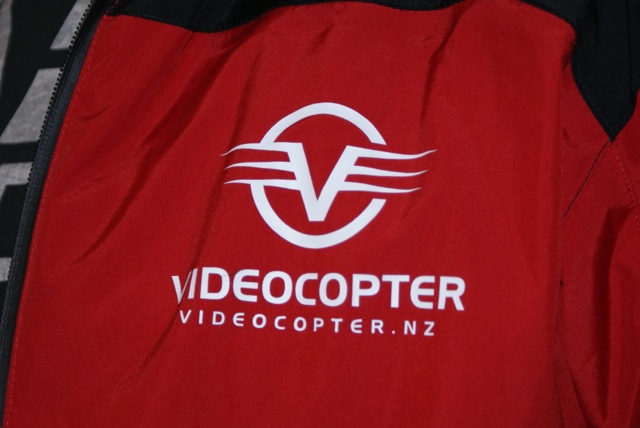 Arthur and Natalie have recently moved to Invercargill.  Natalie works in radiology at Southland Hospital, while Arthur has brought his aerial cinematography business to our fine city!  Check out their German demoreel to see just what his quadcopters (and octocopter) can do, it's very impressive.
Natalie is vegetarian, and had questions from friends back in Germany about the state of veganism in New Zealand.  We hope our answers help, and who knows, perhaps we'll have mass immigration of German vegan professionals moving to little old Invercargill? :-)
Among the flying machines on display tonight at our June 2015 potluck, the just released DJI Phantom 3 Professional edition quadcopter.  A cute little white toy-like device……that shoots fully stabilised 4K HD video and costs $2000!  Half of the vegan twins were here, Lizzie labeled the little white Phantom 3 as the "baby" of the family.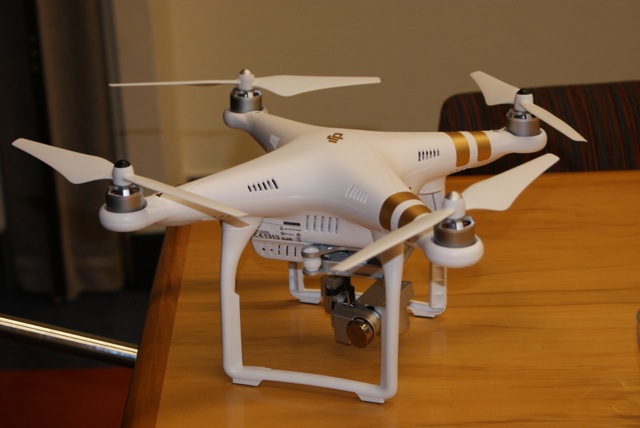 And the big mother octocopter?   Arthur also has a carbon fibre DJI Spreading Wings 1000 rig.  Looking like a prototype from the next "Terminator" movie, it's worth about $20,000 dollars.  We made sure to keep a respectable distance!!!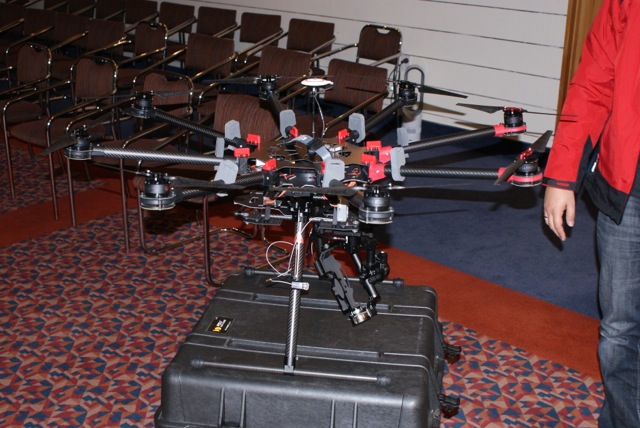 Lizzie enjoyed learning about flying machines from a German engineer.  AND eating chocolate biscuits :-)

Remote control flying machines are really useful tools, for search and rescue, map making, really appreciating our finite natural environment from the skies above……
…and hovering over your house, taking photos of the 3 metre high "GO VEGAN" roof sign painted on your hen home/garden shed!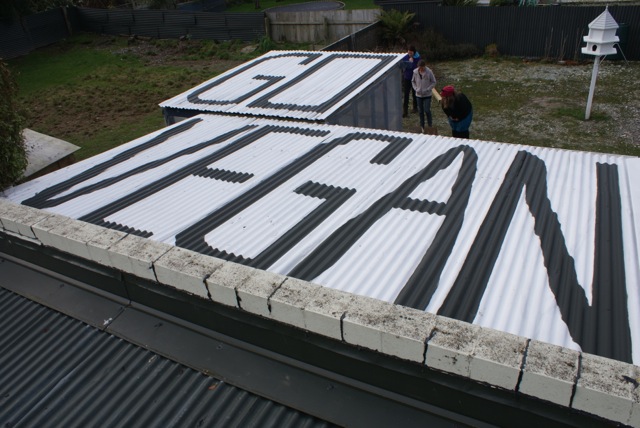 Let's see if our vegan propaganda shows up on Google Maps "Satellite" view :-)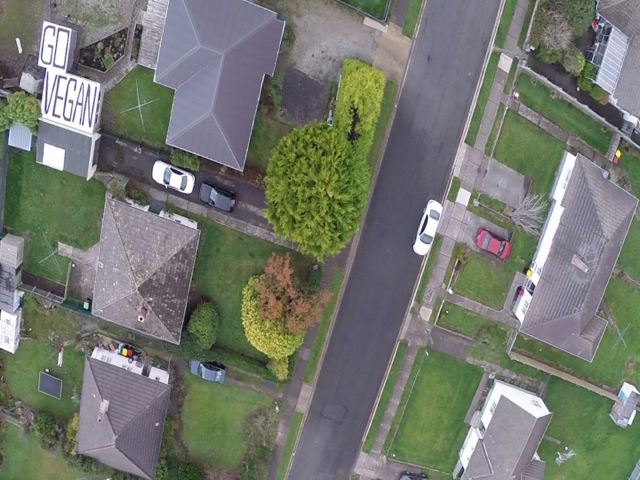 A big thank you to Natalie and Arthur of "Videocopter" for joining our June 2015 potluck.  We learnt about high tech aerial cinematography, we shared thoughts about gardening, veganism and life in Invercargill :-)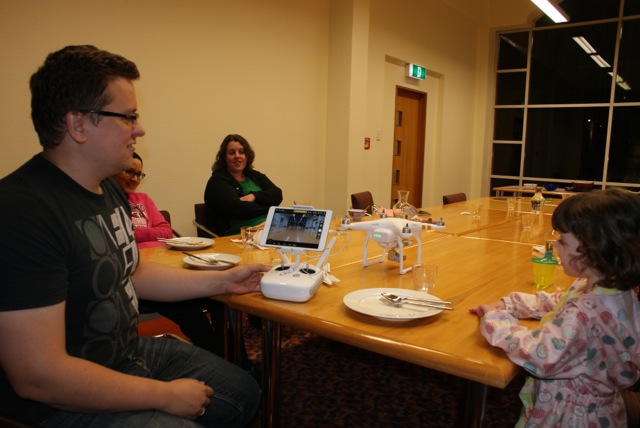 Oh yeah, the Food!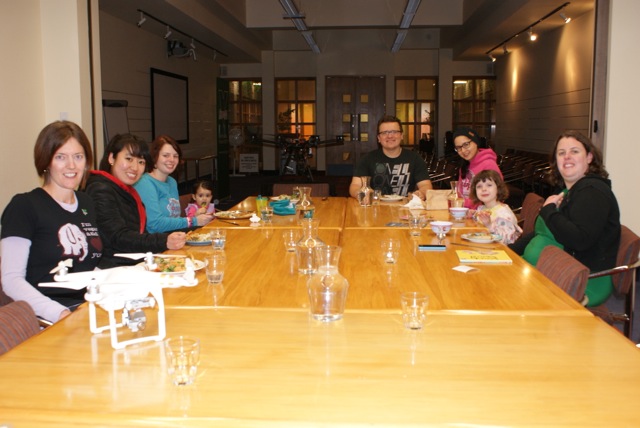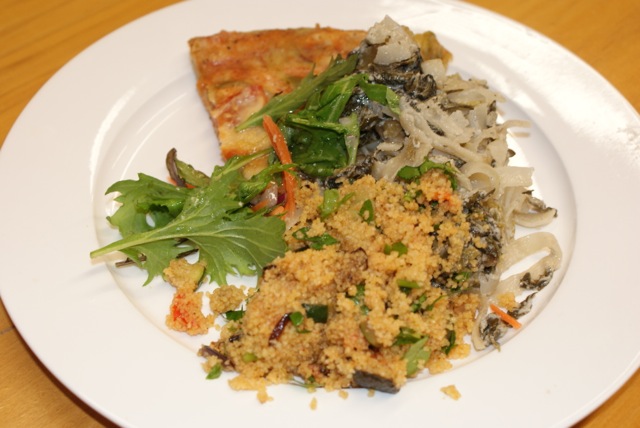 We're so glad that the Alehouse has a full vegan menu now available for all customers :-)
Hell's "Sinister" vegan pizza, with vegan cheese.

Couscous salad

Lizzie and Erin brought along gluten free, vegan biscuits.  Lizzie even helped with the label :-)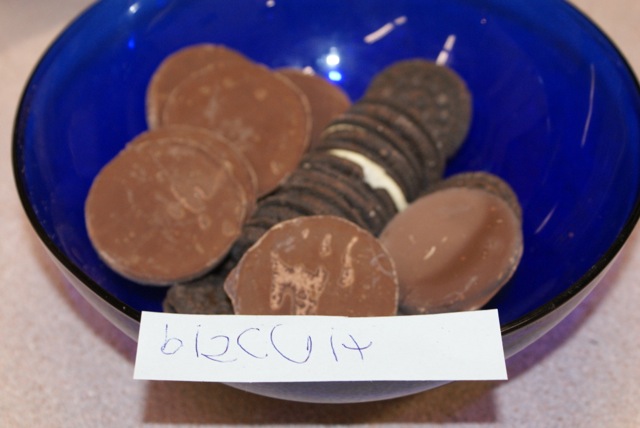 Fruit Salad     
Apple Crumble, fruit salad, chocolate biscuits…..friends, a new vegan menu…..and over $20,000 worth of flying carbon fibre.  What more could you need for a fun vegan night out in Invercargill? :-)