If you're looking for a great vegan meal in Invercargill, what about The Speight's Ale House?  You'll find a full Vegan Menu (!!!), with enticing entrées, a multitude of mains and decadent desserts.  This marks the second restaurant to offer a full vegan menu, after "148 on Elles" lead the charge.
The Speight's Ale House Invercargill would be our top pick for vegan dining in our fair city :-)

At 38 Dee Street, Speight's Ale House is located right next to the Invercargill City Library (where we hold Invercargill Vegan Society potlucks).  You'll also find Three Bean Cafe just across Dee Street, a hotbed of animal friendly eating :-)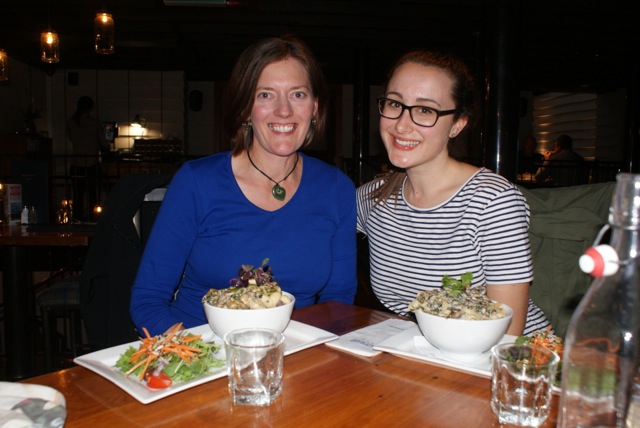 Initially, the Alehouse was happy to make vegan menus if you booked in advance.  We loved the work of head chief Burt, and asked if they would consider making a full, permanent vegan menu available to everyone.
As you do, we went in and spoke with the manager Stephen "gremlin" Grieve, offering gifts of Fair Trade Orphan's Aid vegan chocolate and soap!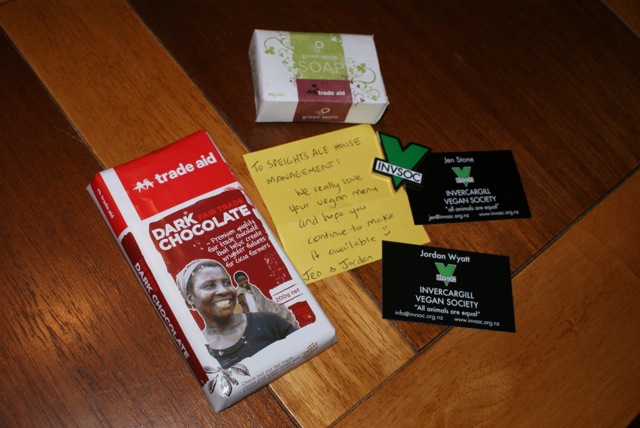 A few days later, success!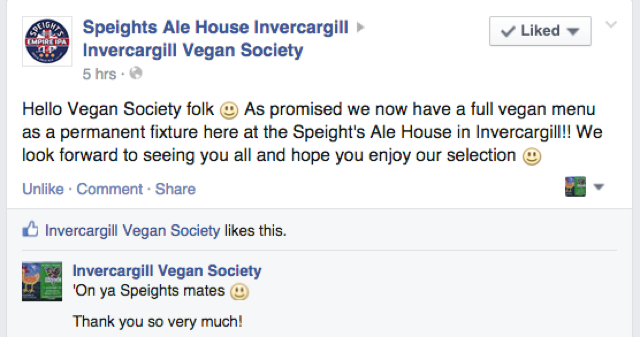 The "Speight's Alehouse Invercargill" now has a vegan menu available to everyone!  They prefer if vegans ring ahead, to doublecheck that they have all ingredients (vegan icecream) for the vegan menu.  But, we *can* just go in and dine too :-)  Thanks Speight's :-)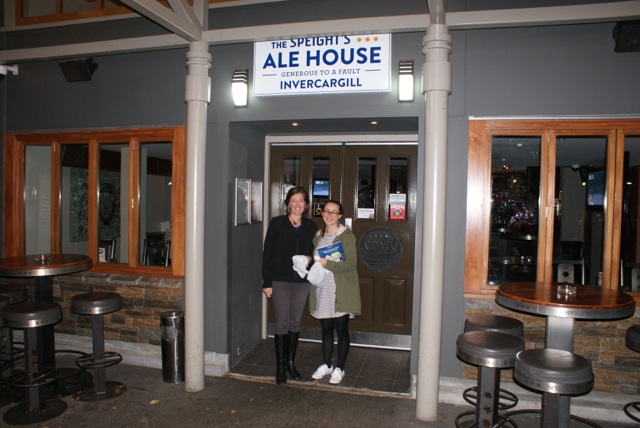 The Speight's Alehouse Vegan Menu
Entrees: Ale House Bread, Tomato, Chilli and Caper Soup.  Portobello Picata, Asparagus and Roast Tomato Bruschetta.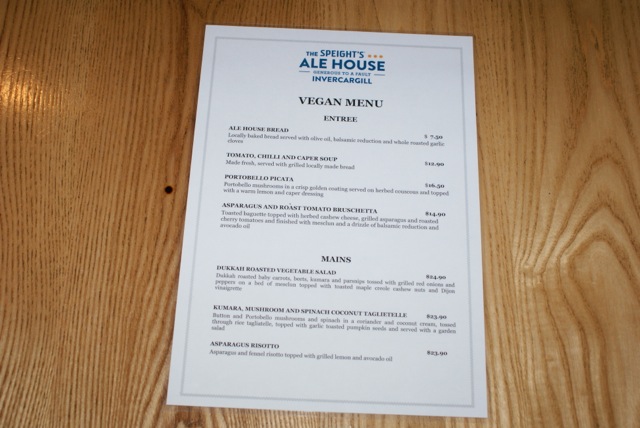 Mains: Dukkah Roasted Vegetable Salad, Kumara, Mushroom and Spinach Coconut Taglietelle.   Asparagus Risotto, Vegetarian Burger, Chargrilled Vegetable Stack and a Kumara/Courgette Curry.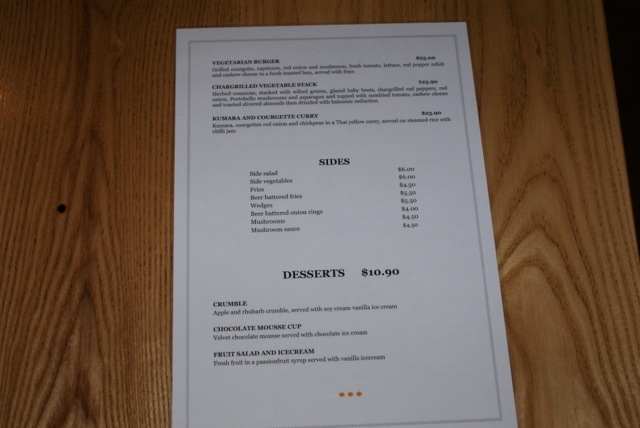 Sides include: side salad, side vegetables, fries, beer battered fries, wedges, beer battered onion rings, mushrooms, mushroom sauce.
Desserts: Apple and rhubarb crumble, chocolate mousse cup, and fruit salad with ice cream.
Speight's Ale House has easy parking available at the beautiful Bank Corner.

Inside, you'll find brick, copper and stone among Speight's history and over-flashed photos of Hannah! :-)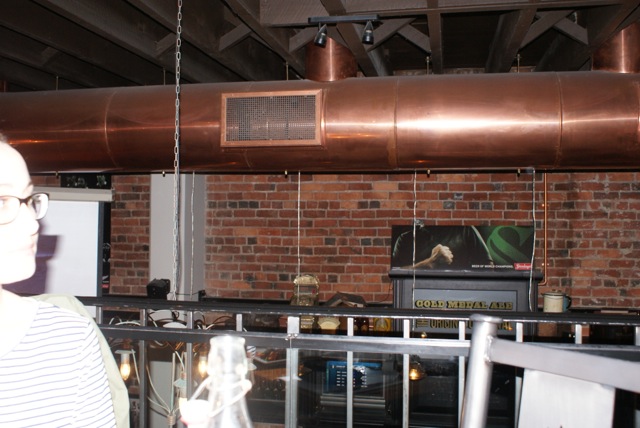 We went with the fourth option, "Asparagus and Roast Tomato Bruschetta", $14.90.  "Toasted baguette topped with herbed cashew cheese, grilled asparagus and roasted cherry tomatoes and finished with mesclun and a drizzle of balsamic reduction and avocado oil".  A mouthful for we three vegan activists :-)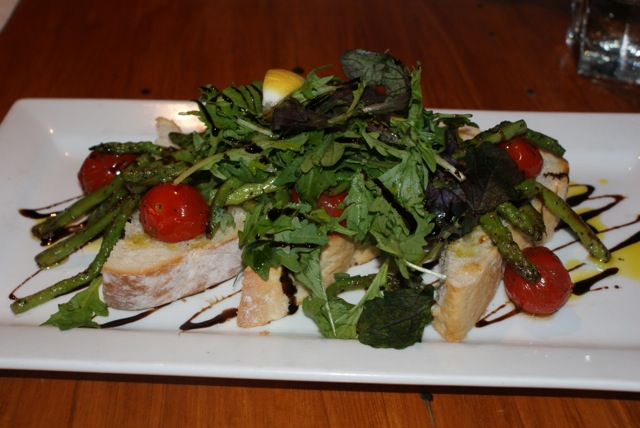 "Mushroom and Spinach Coconut Taglietelle" pasta (vegan) $23.90 which includes a side salad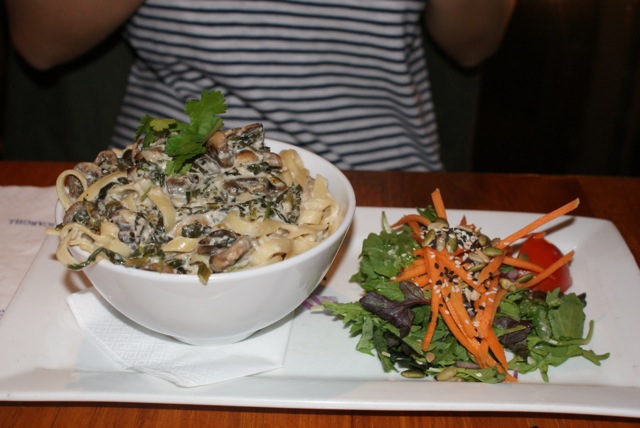 And the "Kumara Courgette Curry" $23.90

Speight's Ale House Desserts are all $10.90, ranging from an Apple and Rhubarb Crumble with soy ice cream (see our own INVSOC Apple Pear Crumble recipe), and a "Chocolate Mousse Cup" with chocolate vegan ice cream.
"Fruit Salad and Ice Cream", served with passionfruit syrup, and a "Berry Parfait" with "Strawberries, Blueberries and Raspberries with Maple tofu cream and topped with shaved chocolate".
We ordered the "Crumble" (check out the apple arrangement!)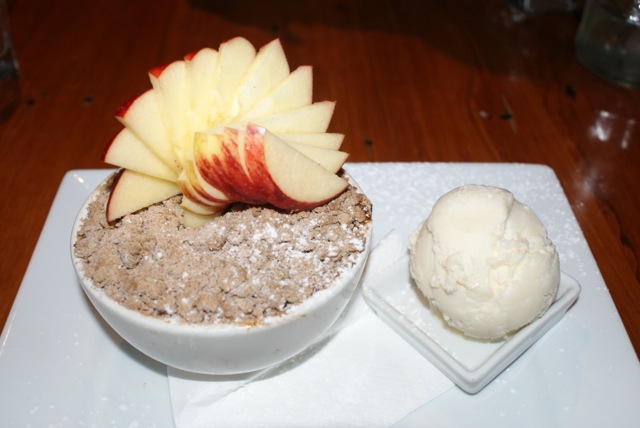 We would recommend the Speight's Ale House to anyone looking for a central city evening out, with a full Vegan Menu (!!!) :-)
Speight's Ale House, 38 Dee Street (next to the Invercargill City Library)