"Elegance at 148 on Elles" is a fantastic huge restaurant and function centre.  Located on Elles Road by the South Alive Dog Park, "148" offers wonderful vegan options.  We were presented with a whole VEGAN MENU.  Two, if you count the VEGAN DESSERT MENU!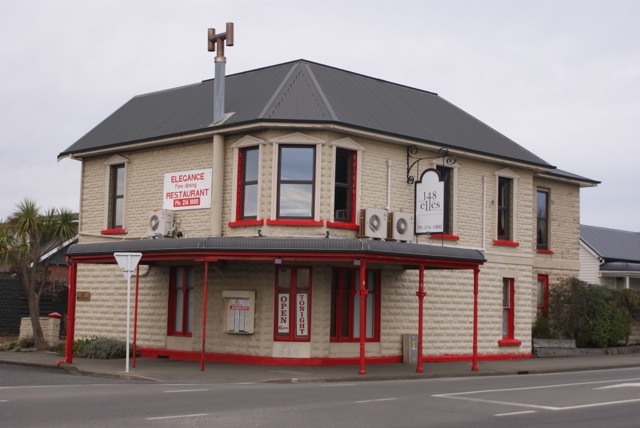 "Elegance at 148 on Elles" has a separate Vegan Menu which is frequently changed.  Copies are printed off as needed.
During our visit, we were offered Chickpea Salad, Caramelised Onion & Beetroot Stack, Mediterranean Vegetable Polenta, Tomato Pasta……..ten options on the special VEGAN MENU! Fantastic for the animals, fantastic for vegan diners.

And check out the Albert Einstein quote at the bottom!  We couldn't ask for much more, other than an ad for the Invercargill Vegan Society :-)
"Elegance at 148 on Elles" has an alcohol bar and restaurant on the upper floor.  A ground floor conference room offers private dining.  We had great corner window views of the traffic passing by, on a cold winter night.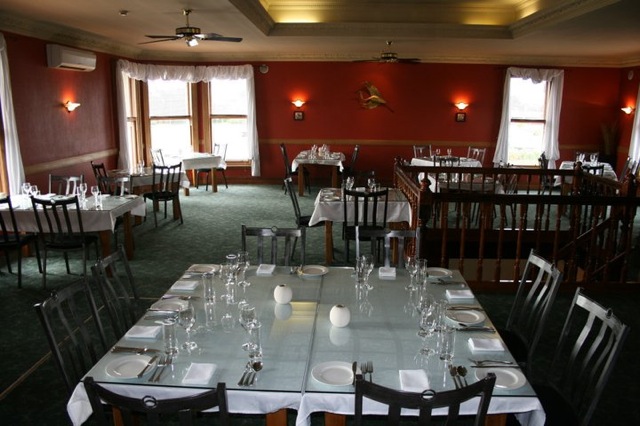 Garlic Bread "Baguette spread with olive oil, garlic and herbs then toasted under a hot grill."  $10.50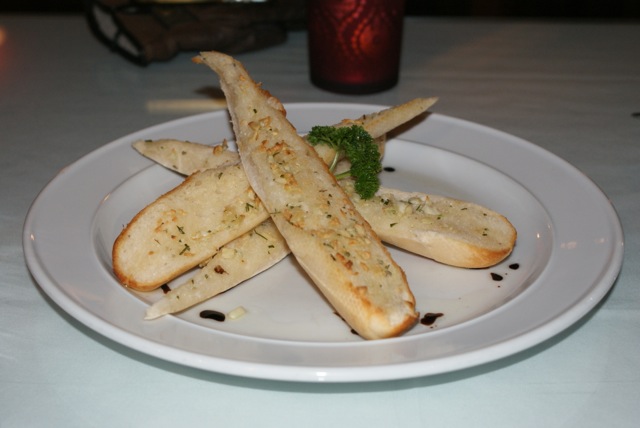 Hoisin Stack "Slices of fresh root vegetables & seasonal greens sautéed in hosin & ginger sauce.  Layered with sesame seed wontons & mixed lettuce leaves.  Dressed with lemongrass & lime vinaigrette."  $26.90
Tomato Pasta "Pasta tossed with fresh rosemary, cherry tomatoes, red onion, capsicum, sweet corn, peas & seasonal vegetables all tossed with tomato & garlic sauce"  $26.90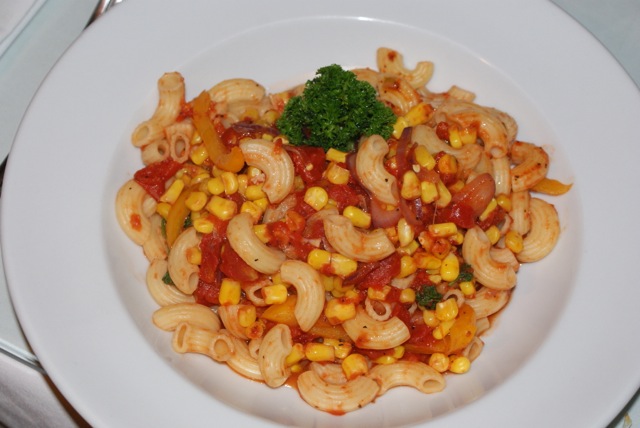 Caramelised Onion & Beetroot Stack "Caramelised onions infused with a hint of chilli & sliced olives with lemon thyme from our garden.  Accompanies by beetroot chutney, grilled Vienna & fresh salad greens."
Entree $17.90 Main $26.90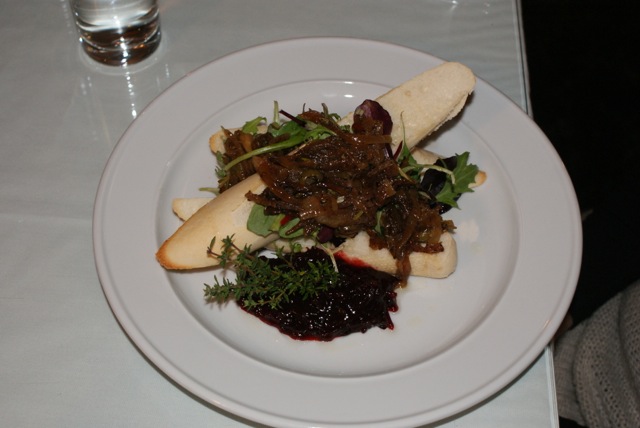 Vegan Dessert Menu.  "After-Dinner Min Dom Pedro" cocktail, Sorbet Duo, Mixed Berry & Coconut, Ultimate Crumble, Ice Cream Sundaes and a fruit salad.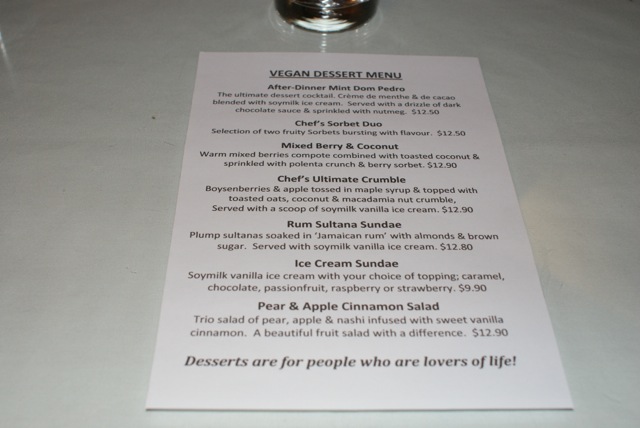 Chef's Ultimate Crumble "Boysenberries & apple tossed in maple syrup & topped with toasted oats, coconut a& Macadamia nut crumble.  Served with a scoop of soy milk vanilla ice cream" $12.90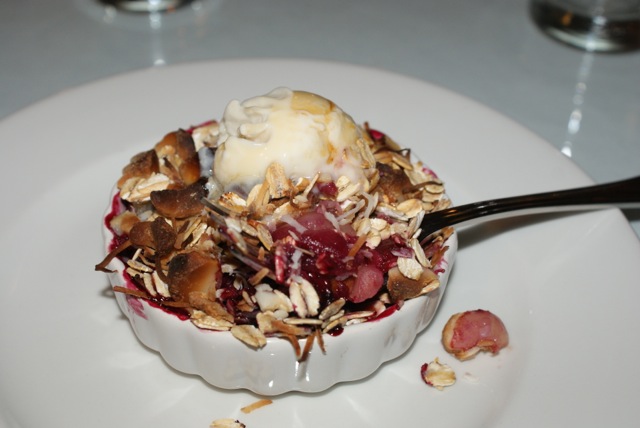 Mixed Berry & Coconut "Warm mixed berries compote combined with toasted coconut & sprinkled with polenta crunch & berry sorbet" $12.90
Elegance at 148 on Elles, 148 Elles Road