The Invercargill Vegan Society's first potluck for 2015, and we started off with a bang!
Veganism is about being kind and respectful to animals, we reckon it's a good message to spread.  In specific terms of what we eat, plant based food is easier on the environment.  You needn't travel to the ends of the earth to save animals or find good vegan food either!   We can all get active in our local area to save animals.
And, we can potluck at the Invercargill Library meeting room :-)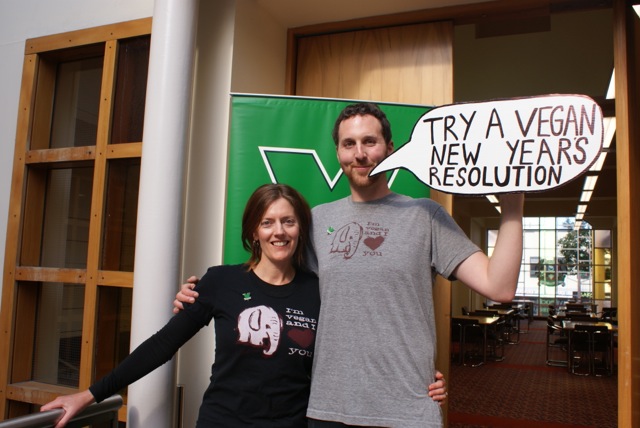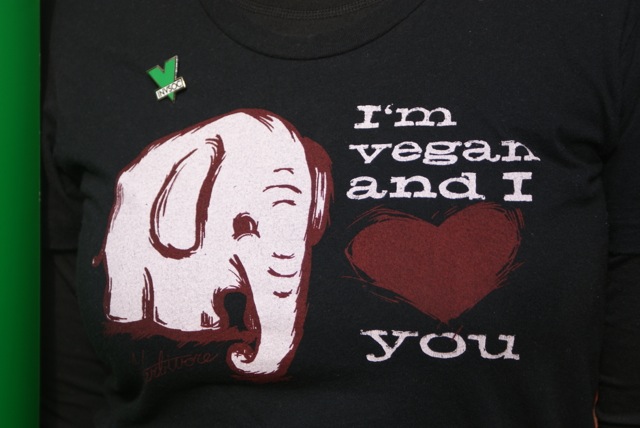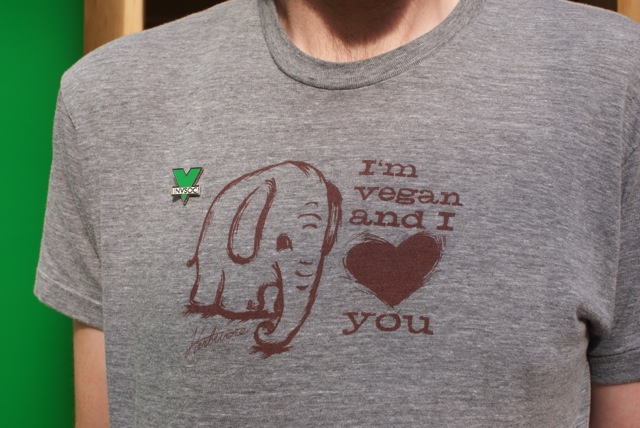 We had 19 potluck guests, not quite the 40 from December 2014, but (love-potion-number) NINE vegan-potluck-dine-d with us for the first time.  We are always thrilled to see Veganism spread across Invercargill :-)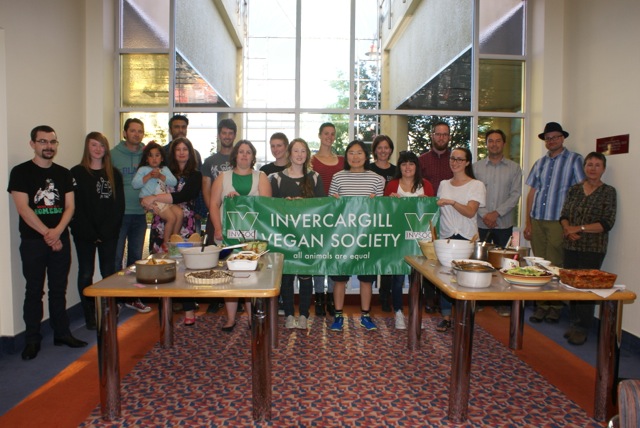 We hope Ricky, Amelia, Chris, Willy, Reese, Lisa, Sarah-Ann, Natalia and Sarah join us again for our next potluck.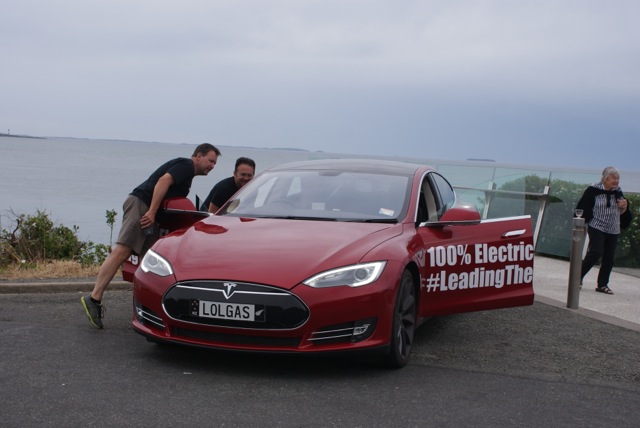 The cars are incredible, worth over $100,000, fast as….heck, and charging from a hallway power socket here at INVSOC HQ :-)  A good ol' extension cord out the window does the trick!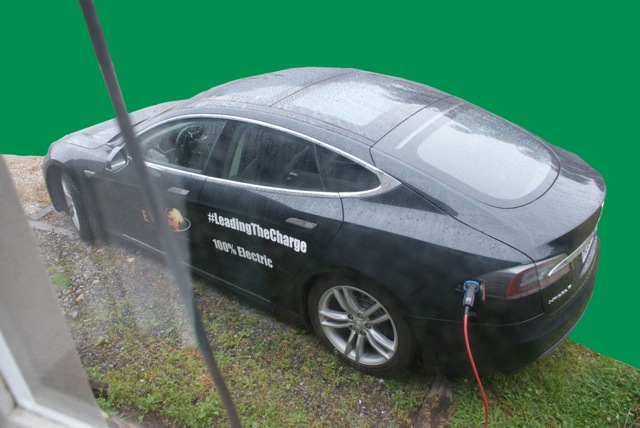 We've also celebrated with Sea Shepherd.  SSCS local co-ordinator Grant Meikle invited us over, to meet national organisers Michael and Tracy.  We had a superb summer vegan barbecue!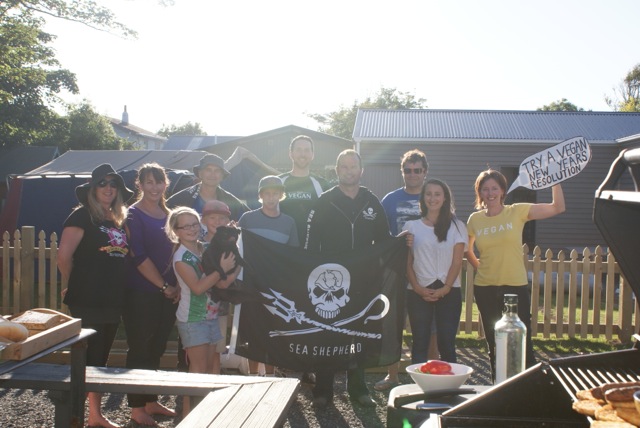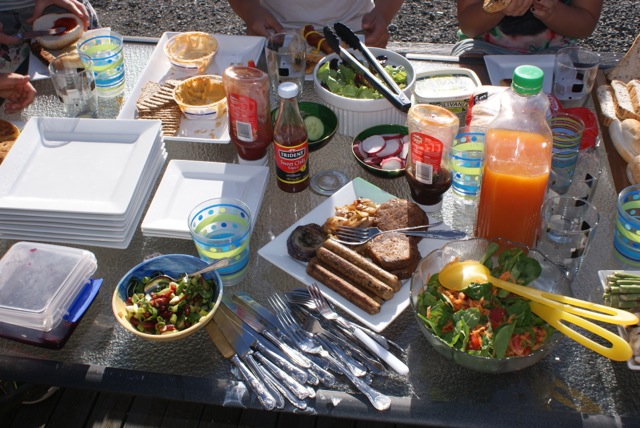 Salad, hashbrowns, hotdogs, burgers, onions, peppers, hummus….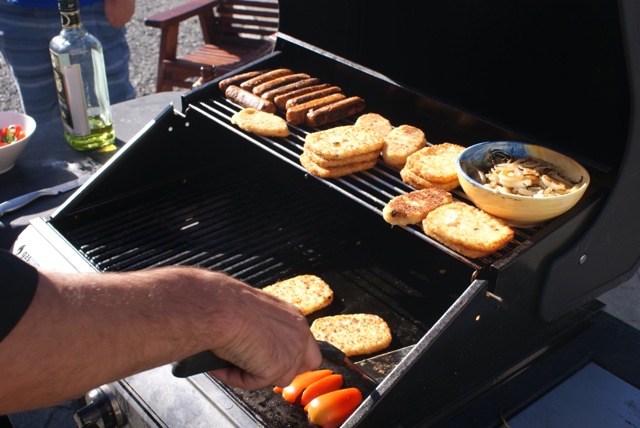 At our January potluck, INVSOC member brought a "Sea Shepherd Pie" :-)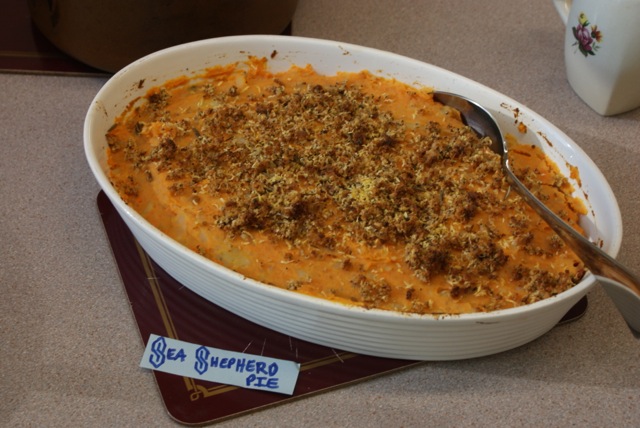 "Golden Tofu", Lasagne, Sunset Salad, Roast Vegetables, Aloo Palak (curried potato/spinach), Eggplant Dahl…….Amelia's Amazing Salad, Raw Carrot Cake, Raw Chia Caramel Tart, Raw Tahini Cups….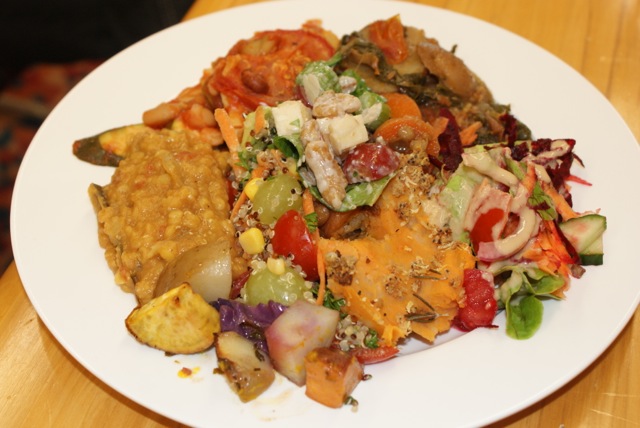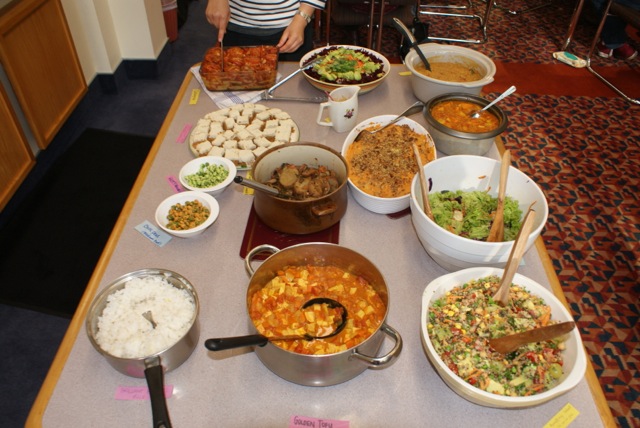 INVSOC members Dan and Jen at the January 2015 Potluck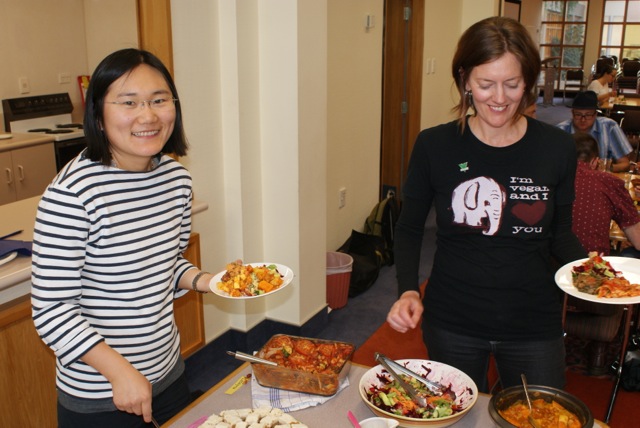 Beware peas covered in Wasabi!  Quite delicious though :-)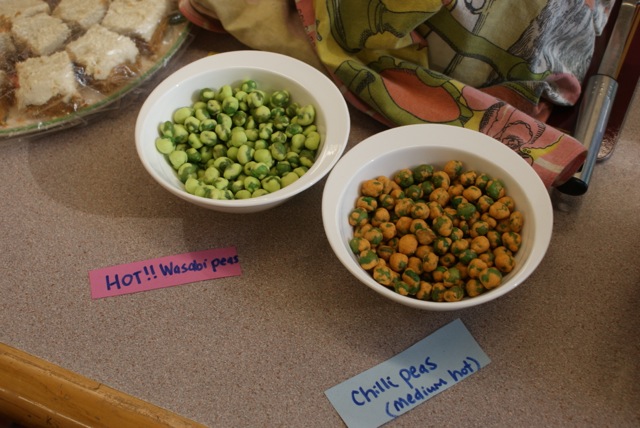 "Golden Tofu", a Revive cafe recipe called "Not-Butter Chicken".  It replaces the most common Non Vegan curry ordered in New Zealand, but we prefer calling it "Golden Tofu" :-)

Reese, Martin, Nikki, Chris, Phil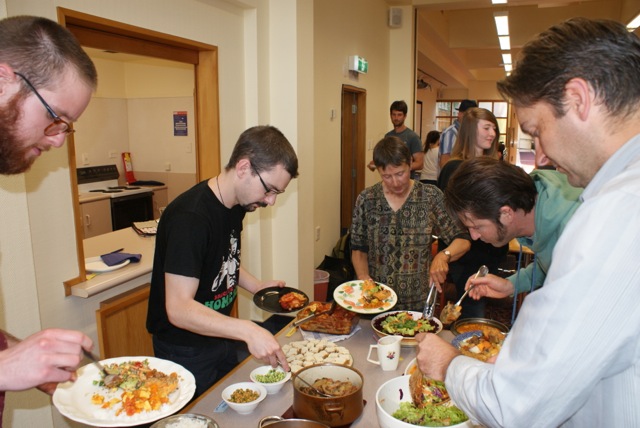 "Amelia's Amazing Salad" lived up to the hype!  Quinoa, carrot, pea… 
"Sunset Salad", surrounded by beetroot and ringed with carrot

Eggplant Dahl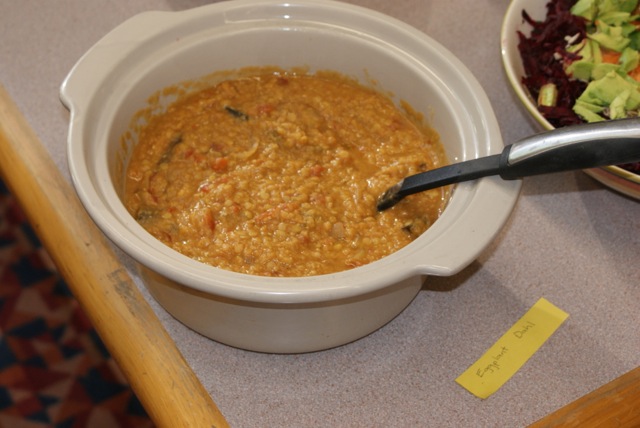 Lasagne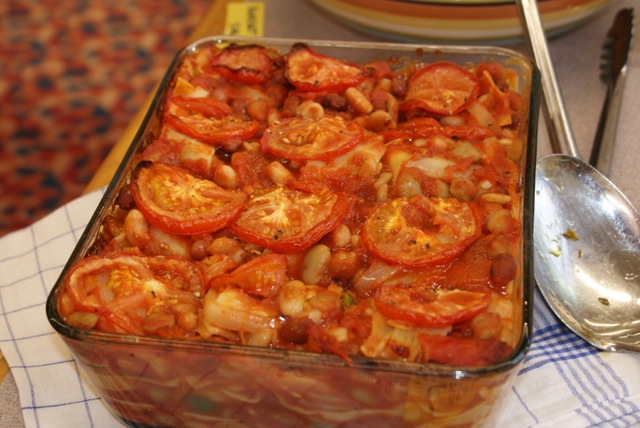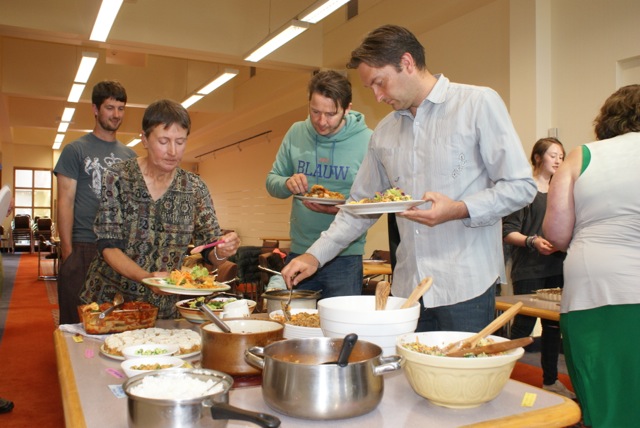 Check out Chris's plate!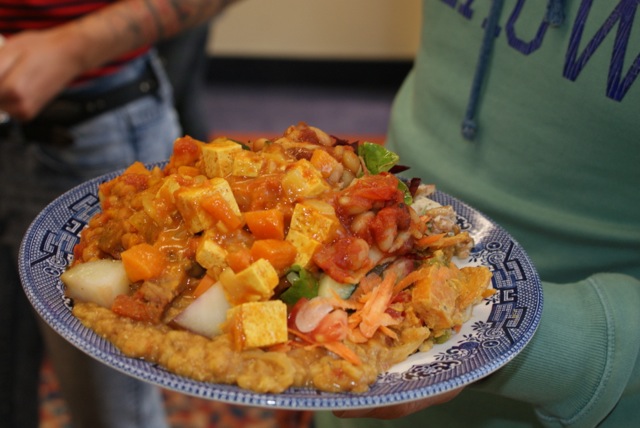 Dessert, cherries, Chia Caramel Tart, Raw Carrot Cake, Raw Tahini Cups….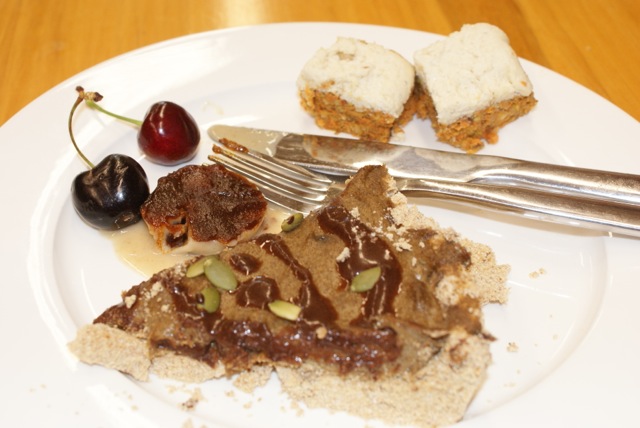 Raw Chia Caramel Tart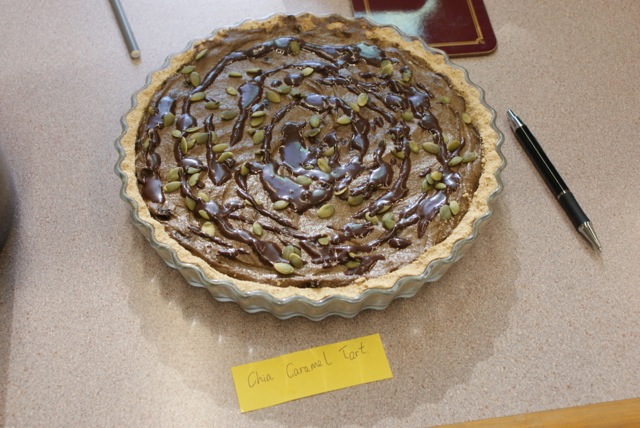 "These are definitely Cherries".  We're not convinced Terry! :-)

Raw Tahini Cups

INVSOC members Jen, Dan and Hannah at our January potluck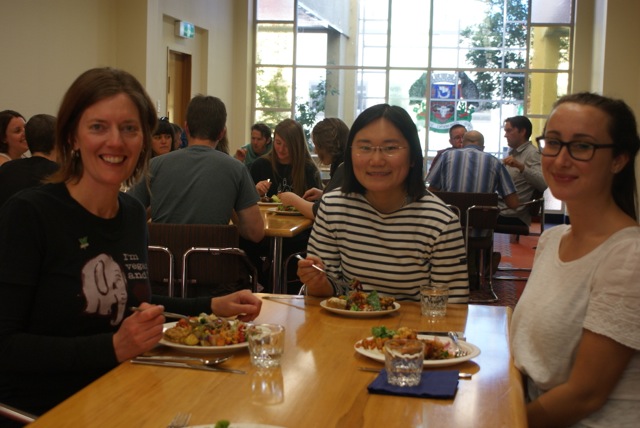 The Invercargill Vegan Society grows ever larger, bring on 2015!