"Mevlana Kebabs" 61 Tay Street offers great Turkish vegan food, dine in or grab a Falafel kebab to eat in the Otepuni Gardens :-)   Located opposite H&J Smith's, by Wensley's Cycles.  Nearby are the vegan friendly  "Asian House groceries" and "Zookeepers" cafe.
Mevlana is quick, convenient and superb!

Large falafel kebabs, $11 with huge falafel patties, coleslaw, bulgur, chilli sauce and salad.  HOWEVER, make sure you say "vegan", and ask for NO yoghurt!!! :-)
Ingredients, beware the dairy yoghurt in the squeeze bottle! :-)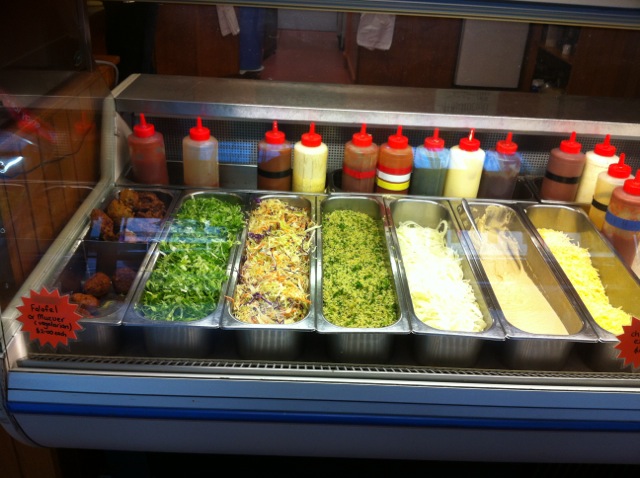 Mevlana Kebabs is near Wensley's Cycles on Tay Street.  Photo taken from outside H&J Smiths department store.
Falafel Kebab, $11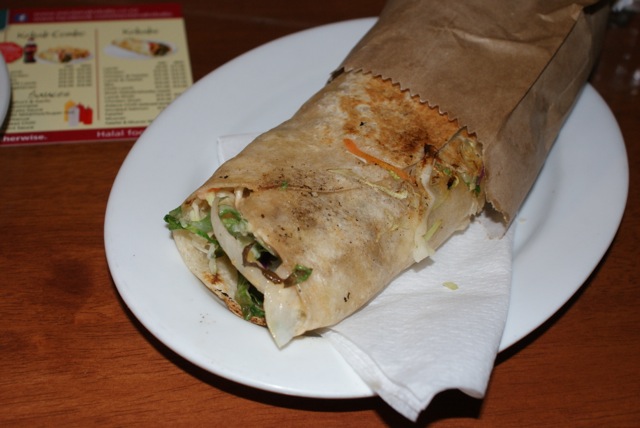 Falafel patties by themselves, $2.  The Muzver patties are confirmed vegan, but ask when you order :-)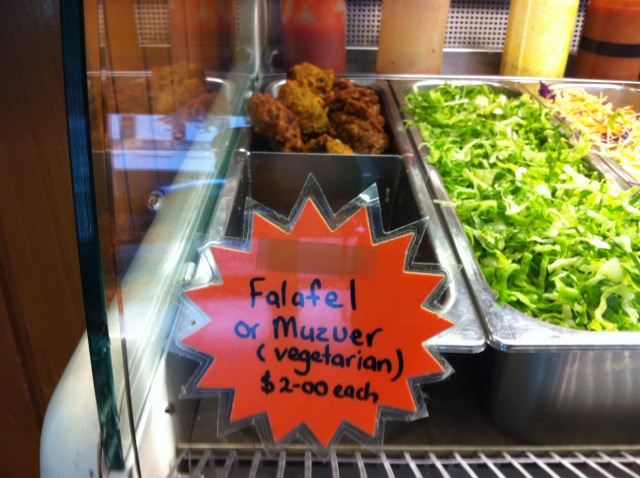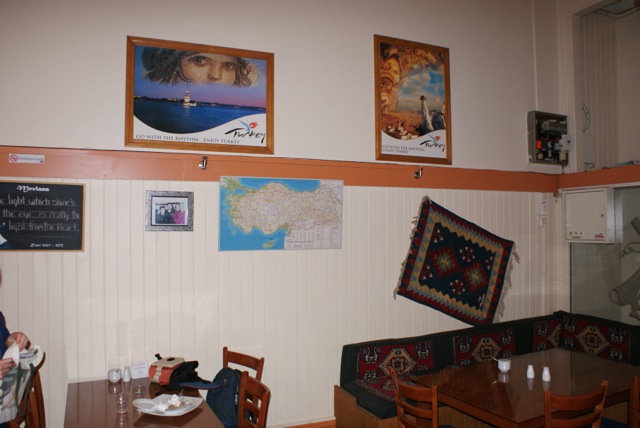 "Mixed Vegetarian Plate" $17, with stuffed vine leaves, rice, falafel/muzver, hummus and salad.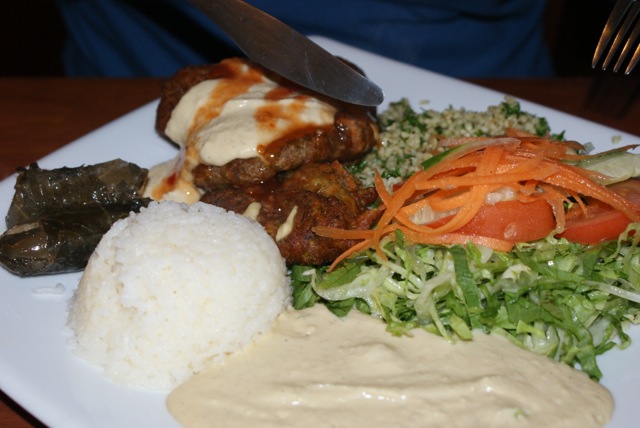 Mevlana Kebabs is on Tay Street,
 
Turkish Delight, vegan :-)  Rose and Apple flavours, 80c a piece

 Mevlana Kebabs, 61 Tay Street opposite H&J Smiths