Zookeepers Cafe, 50 Tay Street
The best kind of "Zookeepers" in a Vegan world, without animals kept in zoos :-)  Falafel Burger, Roast Vegetables with Falafel, Quesadilla and Fried Noodles are all vegan friendly :-)

Roasted Vegetable Salad and Falafel Balls with a glass of Lemon Lime and Bitters, $19.50

"Quesadilla" with rich bean mixture, hummus and salad.  
"Fried Noodles" served with maple syrup and a medley of  fried vegetables.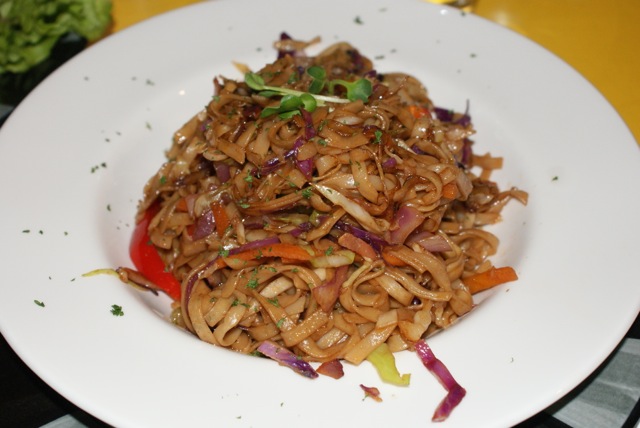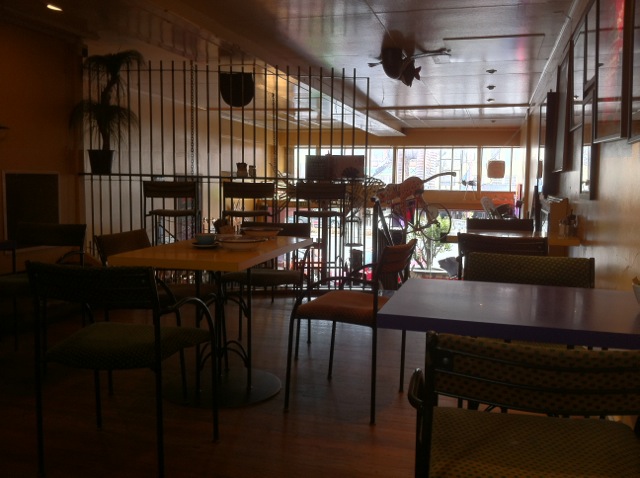 Upstairs at Zookeepers cafe, conveniently located nearby the Kelvin Hotel :-)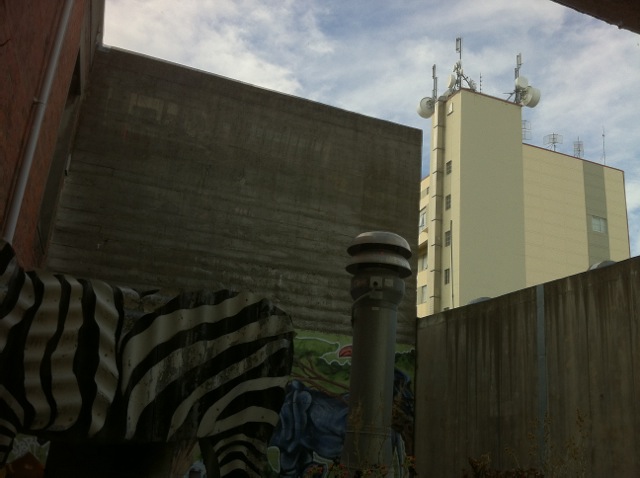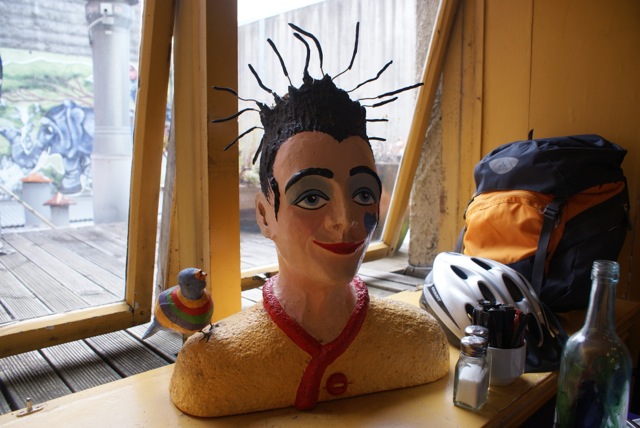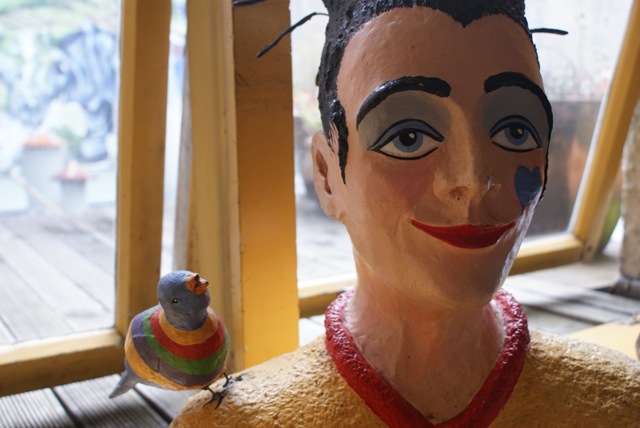 Zookeepers do not currently have Vegan options on their menu, but it does mention "Vegetarian options available…just ask…Check out our specials board"  The Falafel Burger can be made Vegan, although some of the bread buns used contain cows milk.  Why would bread have milk in it? :-)
With the burger option unavailable that night, we asked for any other options.
I asked if they had could find anything to serve a Vegan, perhaps any asbestos, uranium, mercury – all technically vegan "ingredients".  The waitress asked the chef, who joyfully met me in the upper seating area to suggest falafel.  I went one further, and asked about "some sort of roasted vegetable salad", which seems to be a good Vegan default option to request :-)
And thats exactly what I received a few minutes later, joining my glass of lemon lime and bitters.
"Roasted Vegetables with Falafel"


Michael Thomas of Sustainable Building Alliance, Dave Kennedy local Green party spokesperson, Robert Guyton, Environment Southland and blogger extraordinaire.  Usually five to ten people turn up for each monthly meeting.
Well done Zookeepers :-)