For our second event of 2016, our potluck featured conservation documentary "Racing Extinction".  With animals going extinct at a faster rate than ever before, drastic action is required to slow climate change and loss of biodiversity.
Adding in animal rights veganism – animal agriculture is New Zealand's largest cause of climate change pollution -, Jane Goodall, Sea Shepherd…..and an electric Tesla with one hellova projector….Racing Extinction is a great movie!
Invercargill Vegan Society members have helped coordinate and join the "Leading the Charge" annual NZ roadtrip, starring a few Tesla Model S electric cars.  We're all for the electrification of transport, for a cleaner, kinder world :-)

A great turnout of happy, smiling vegans :-)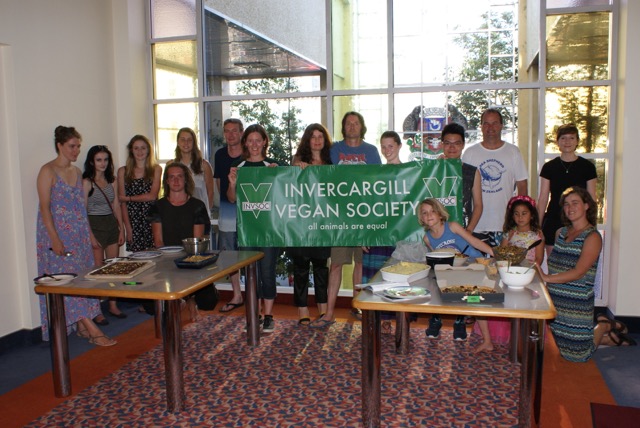 "Racing Extinction" official trailer:
From "Racing Extinction": "Livestock produces more greenhouse gases than the entire transportation sector".  Vegan food for thought!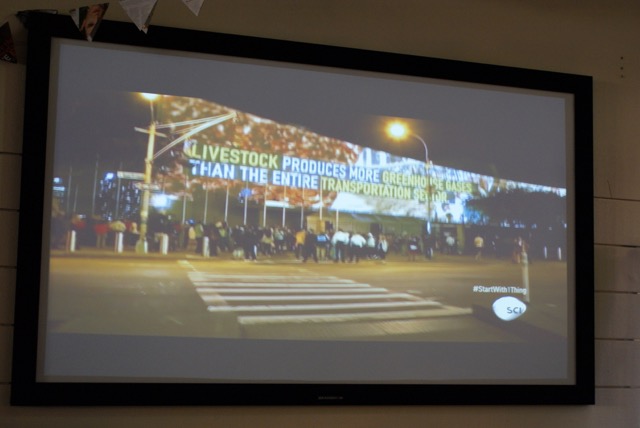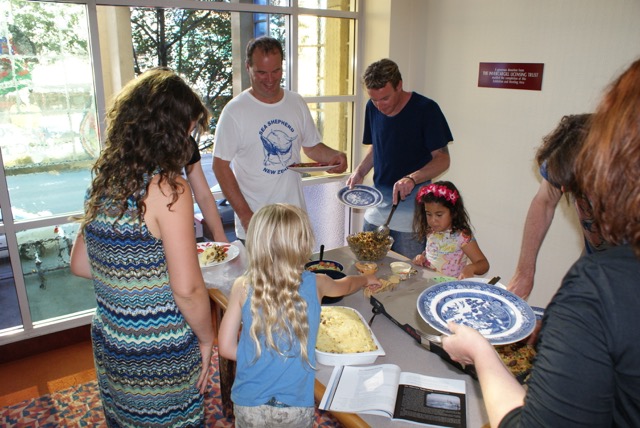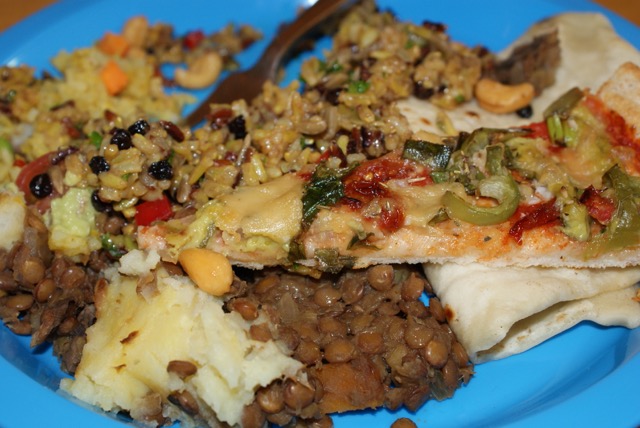 Ziggy and miss Mahalia soon made good friends :-)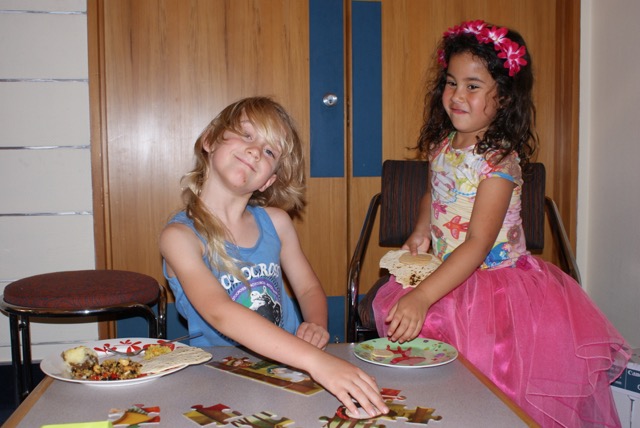 Sea Shepherd Pie 
Hell Pizza "Sinister", ordered with additional Angel Food vegan cheese
Brown Rice salad

A green salad :-)

Jordan, Amelia, Chris, Ink….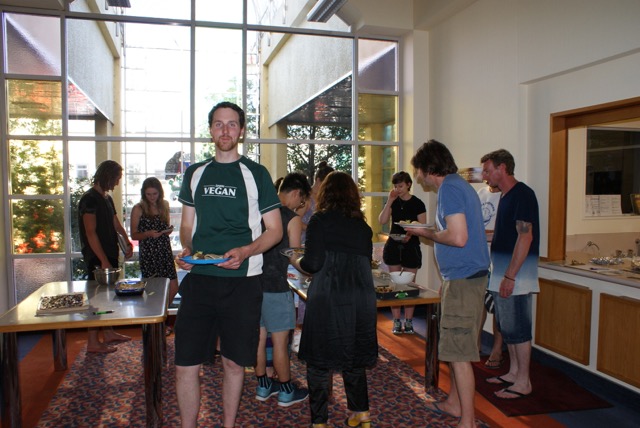 Nothing says "Southland" like an animal rights potluck and a conservation film :-)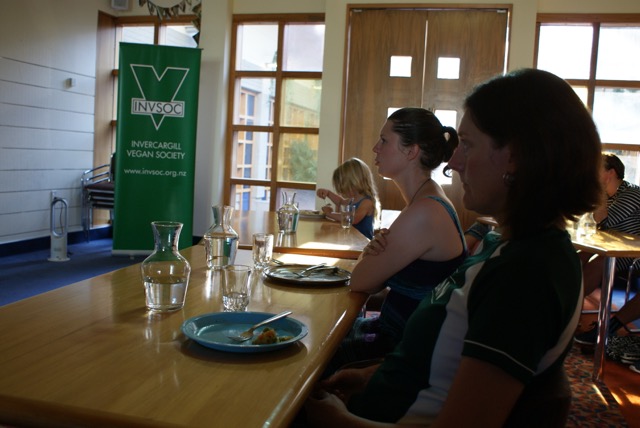 Dessert: rhubarb fruit crumble, salted caramel slice, fruit salad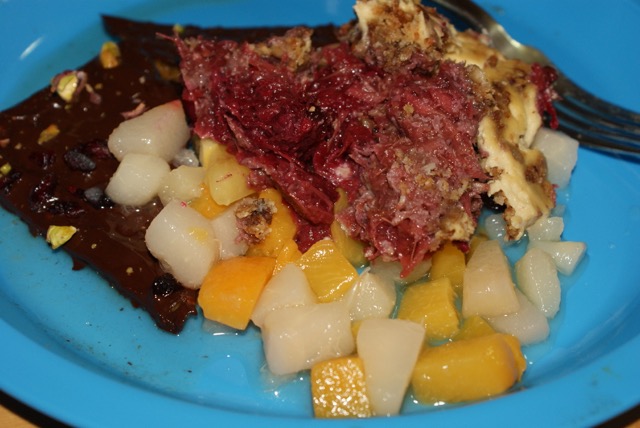 Salted Caramel slice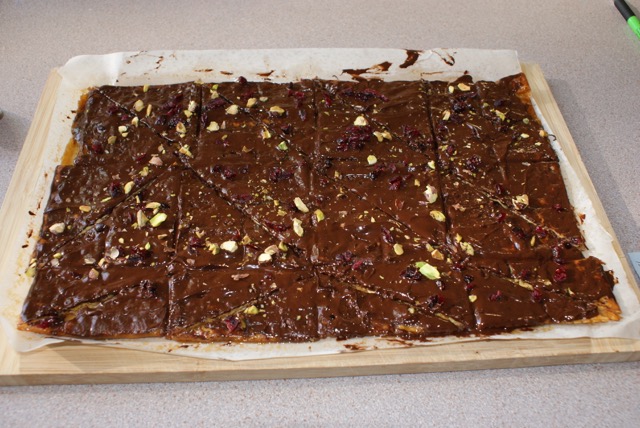 Fruit Salad
Thank you everyone for a great night!