Our end of year potluck was held on an ILLEGALLY hot, 28 degree day!  Seriously, whoever knew temperatures *went* that high? You learn something new everyday :-)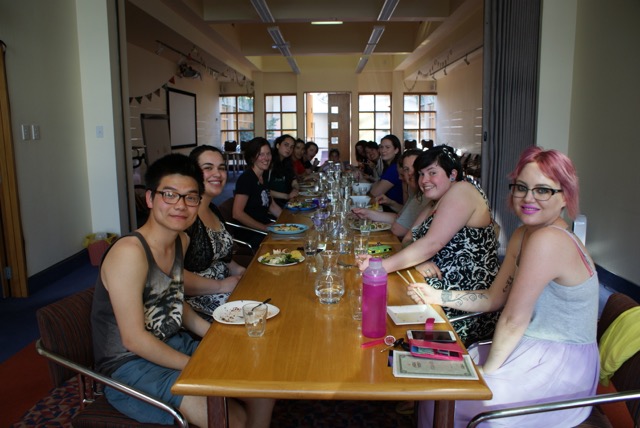 This was also the first time Invercargill Vegan Society organisers Jordan and Jenny commuted to the potluck by bicycle.  We look forward to cycling to each event now, on our bikes, and in first person perspective :-)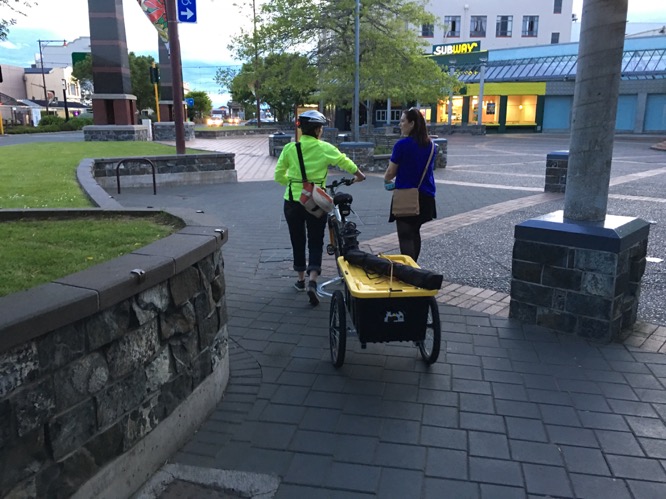 A mountain bike, laden with vegan sausage rolls, various vegan banners and supplies.
Pride of place at our December 2015 potluck, our ceramic artwork highlighting the plight of animals exploited by the New Zealand dairy industry.  Hammer milk, "Ghost calf says, I was killed so you can drink my mother's milk"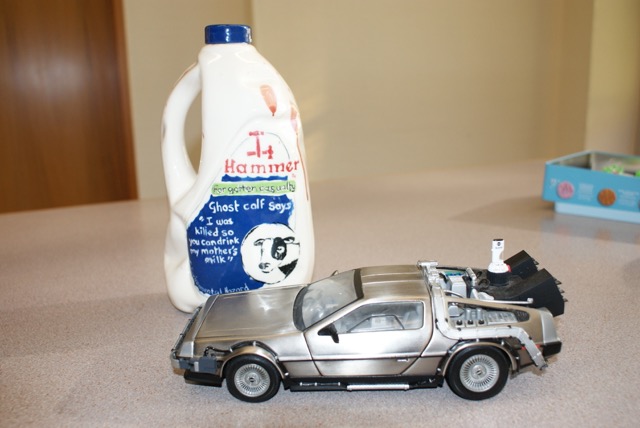 This contrasts with a kind, sustainable future of veganism animal rights.  Where we all drive time travelling DeLoreans, at least in the Southland Santa Parade.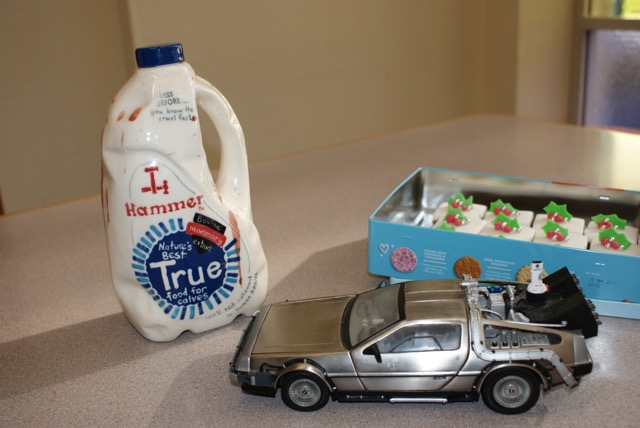 "Nature's best true food for calves.  Bet before you know the cruel facts.  100% not relevant for human health".
The food!  Nachos, vegan sausage rolls, several types of gorgeous salad, roast kumara, corn fritters…..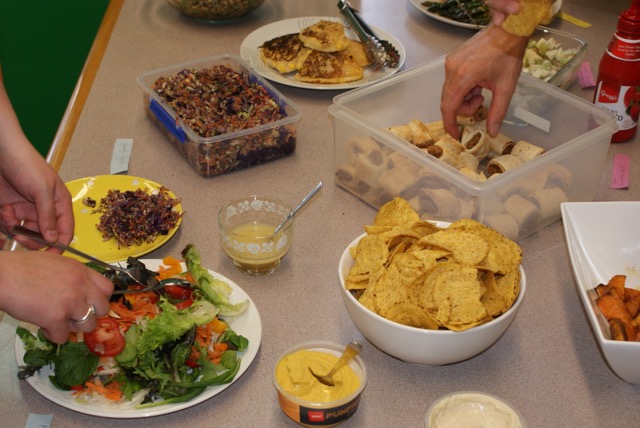 Attending the potluck, Jordan's old (still young!) primary school friend Ainoama.  We've grown a bit since St Josephs circa ~1994 :-)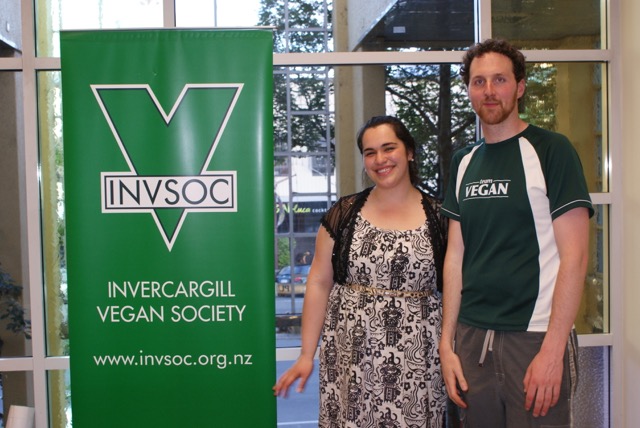 Michaela and Kawinwit (Ink)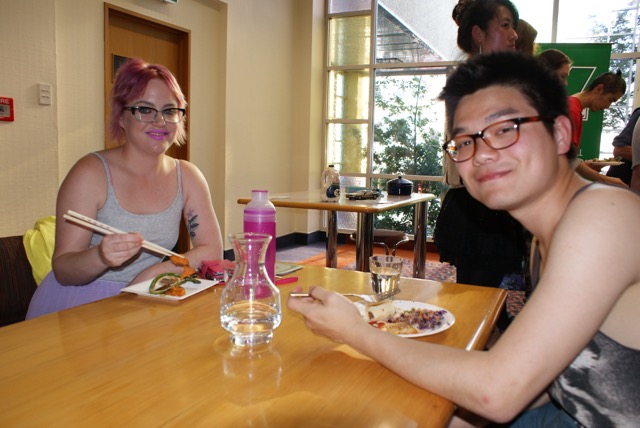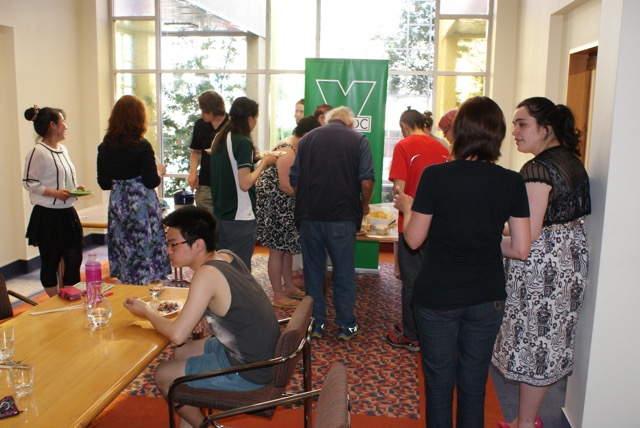 Seedy Slaw, roast kumara, vegan sausage rolls, Waldorf Salad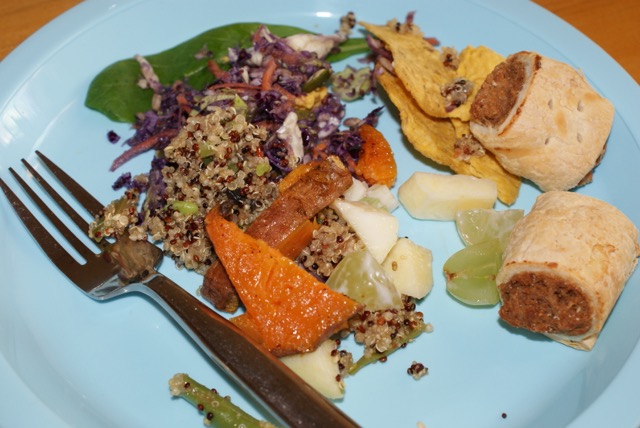 Chris expertly cut the cheese(cake).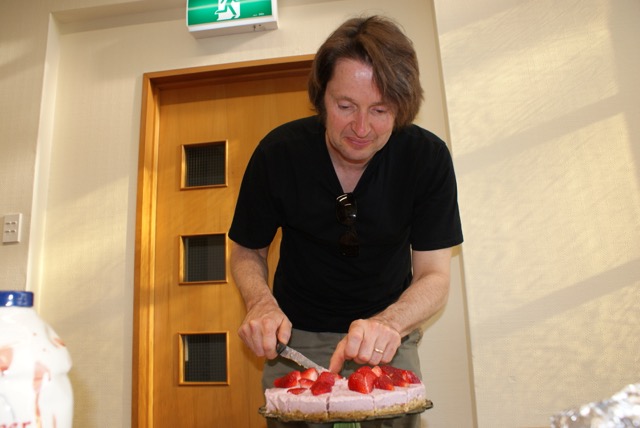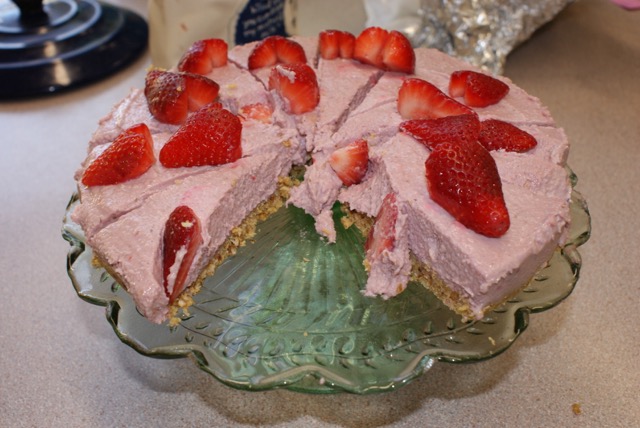 Cookie Dough Truffles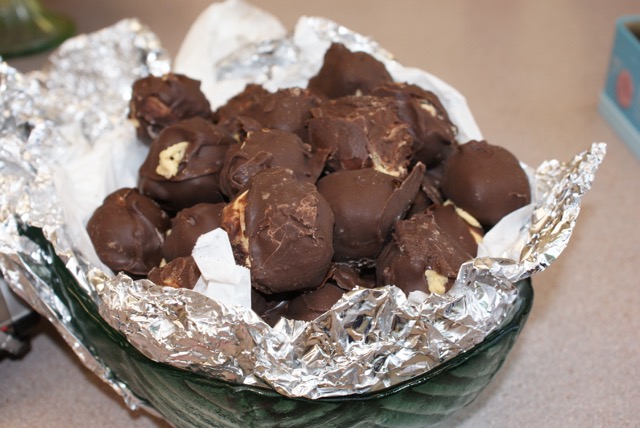 Christmas cake, cheesecake, fruit crumble…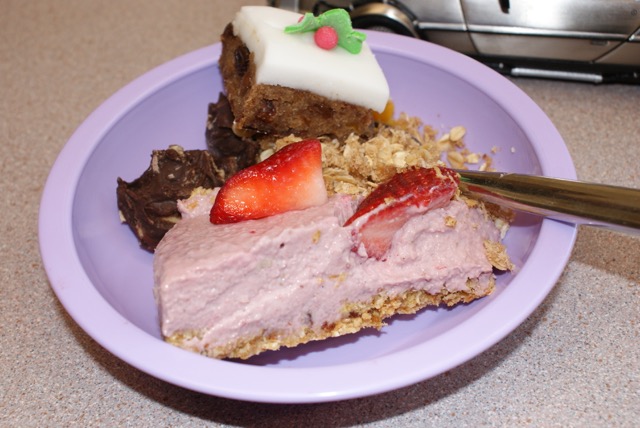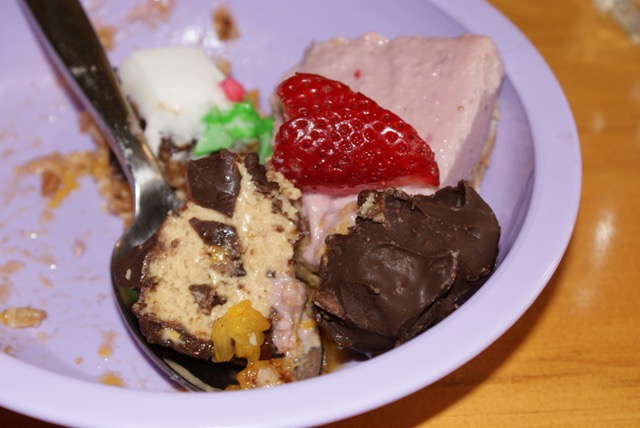 Jen with her wonderful "I'm vegan and I love you" shirt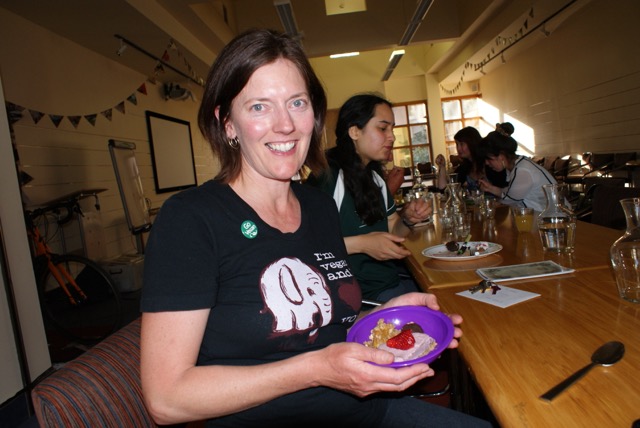 28 degrees!
Jeffrey and Alan, join Ainoama and Mahalia at the dessert table.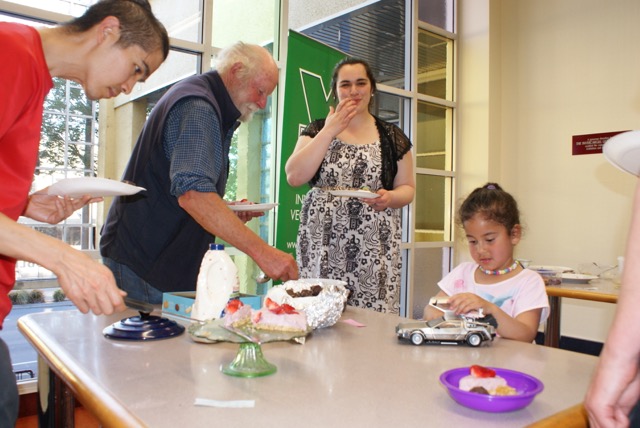 Thank you everyone for getting active for our animal friends, to support veganism animal rights in Invercargill.  We look forward to 2016 being bigger, better and sweeter!
And with that, we got on our bikes, and rode off (away from) the sunset :-)