Invercargill Vegan Society (INVSOC) activists Jen, Shanelle and Michaela had a great time at the Southern Institute of Technology (SIT) Orientation Week 2016 Market Day.  PHEW, with the event name out of the way, they could get to work supporting students interested in veganism animal rights.  Armed with Go Vegan starter kits and animal approved baking, they had a great time discussing rights and respect for our animal friends.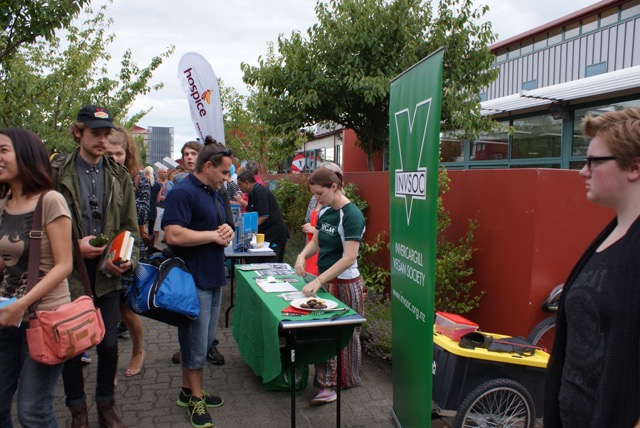 Even after having such a great time at last year's Market Day, the vegan team were blown away at the great response, and interest students had in helping animals in need.  Animal Rights activists Jen, Shanelle and Michaela held down the fort: spreading kindness and respect for animals is their forté . As it was in 2015, goddess Narnia returned to drop off scones to giveaway.  (Although unlike last year, she DIDN'T ride her tandem bicycle!)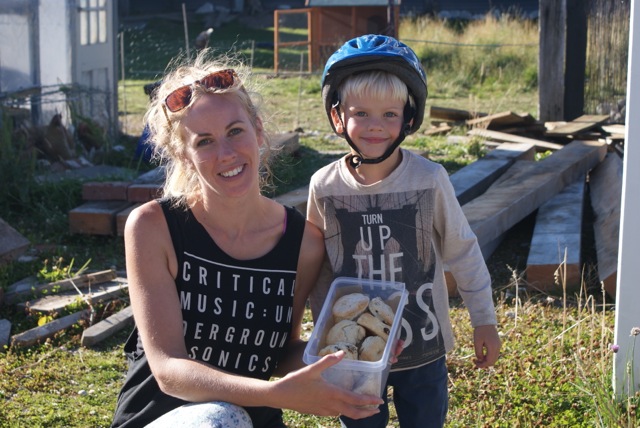 The Invercargill Vegan Society stall, with Jen holding a Go Vegan starter kit.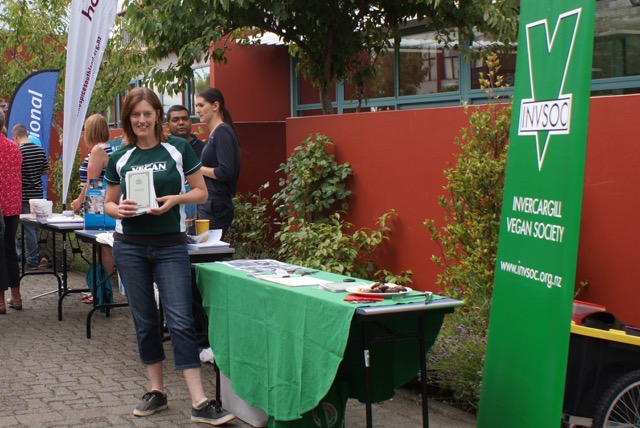 Shanelle offers a plate of scones, afghans, and the promise of a kinder world.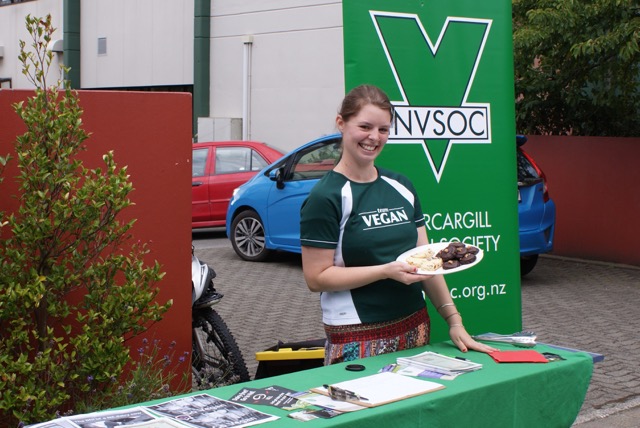 Michaela drove down to help out.  Many students came up to learn about veganism.  Among those interested, Jordan and Jenny's ex-neighbour!  Amy rescues animals, and said how veganism just made sense for her, as an animal lover.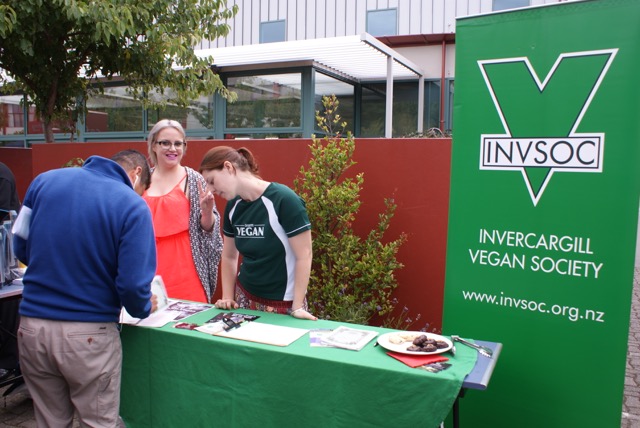 We couldn't agree more!  Thank you to all the students of SIT.  Let 2016 be a great year for your studies, and the uptake of veganism across Southland :-)