Sunday 19th October 2014
The Invercargill Vegan Society borrowed star vegan runner Julie Gunn for the 2014 "Southland Festival of Running".  Local INVSOC members enjoy entering the "Surf to City" funrun (or bike), but we love having national talent to draw upon.   New Zealand's "Team Vegan" are masters at tearing up track, tarmac and turf across the country. So enthusiastic, Southland born Amanda B is unable to run having busted her pelvis with over-exercise!  (insert tired jokes)
Julie's brother Wullie ran the half marathon and finished second in his division, awesome!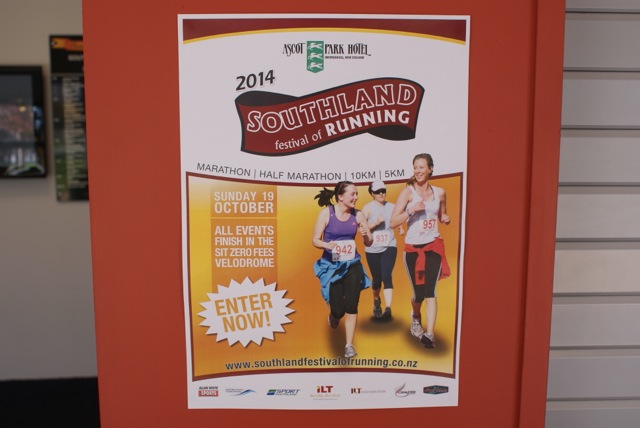 Julie speeding along the sidewalk, about to burst through the tunnel entrance of the velodrome and do a victory lap.  WOAH, it sounds like a "Hotwheels" setup!

Inside the Velodrome

At the finish line!  Way to go Julie, thanks for representing INVSOC Team Vegan :-)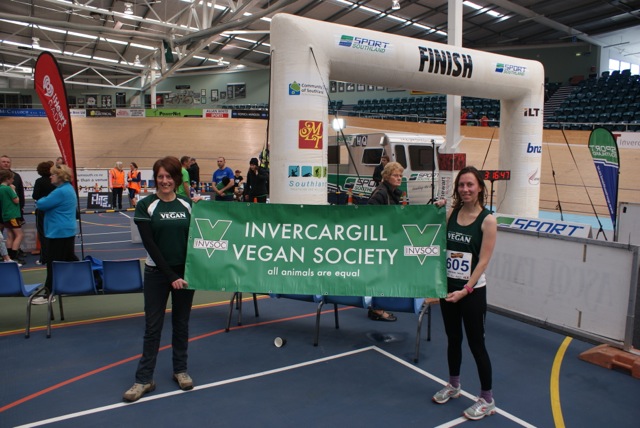 Relaxing after the run, Julie and brother Wullie hang out with our Hen Friends.

Speaking of the hens, Julie and Wullie did such a great job today, the late great Kate Hen would have approved!  Named after the $10 note person, Kate was the fastest herbivore on two legs.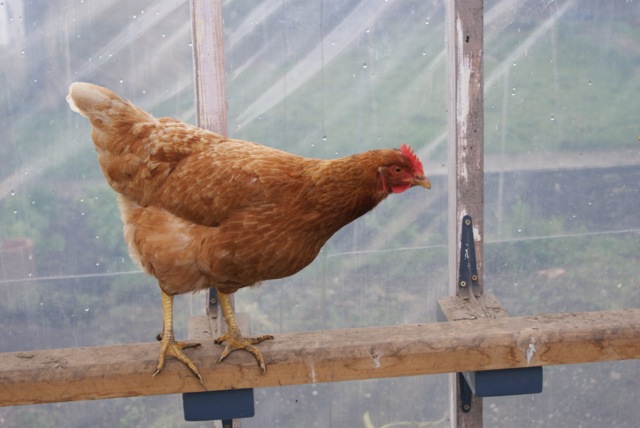 She excelled at the wing assisted long jump :-)

She'd leave competitors staring at her sassy tail the whole way :-)

Well done INVSOC Team Vegan!  Bring on next years "Southland Festival of Running" :-)