Fresh from kicking bum in the "Southland Festival of Running", our guests Julie and Wullie joined our October potluck :-)  We held our potluck at the Southland Football grounds, end of Islington Street.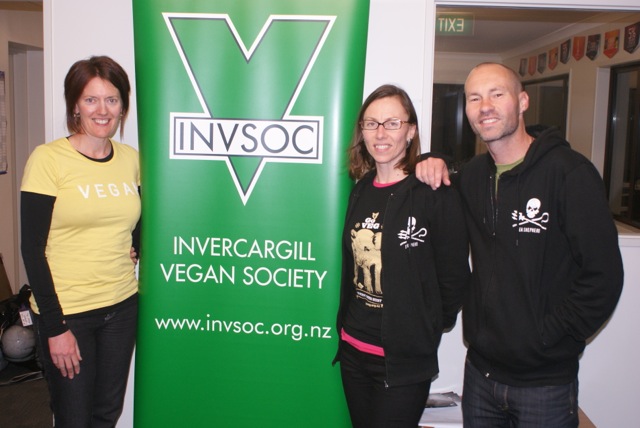 We were also joined by John, Katherine and their young daughter.  John is an SIT business student who contacted INVSOC about potential for a Vietnamese vegetarian restaurant in Invercargill.  Watch this space…
We were glad to have fashion and nursing students Elise, Gabbie and Rachael join in our potluck :-)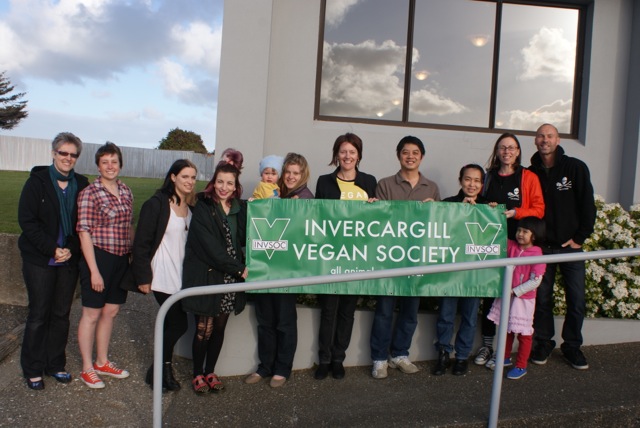 Kofta, peanut sticky rice, vegan rice noodle, potato salad, corn fritters….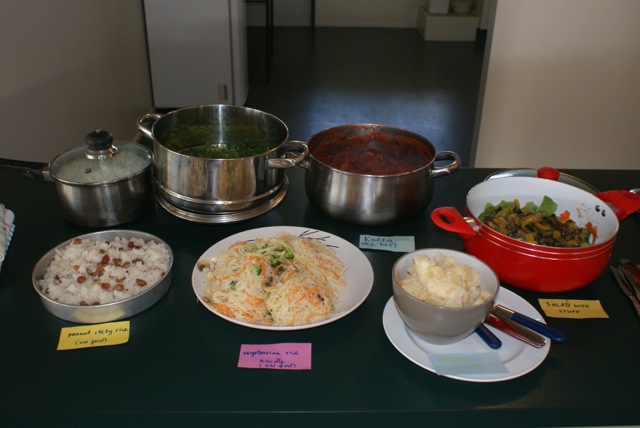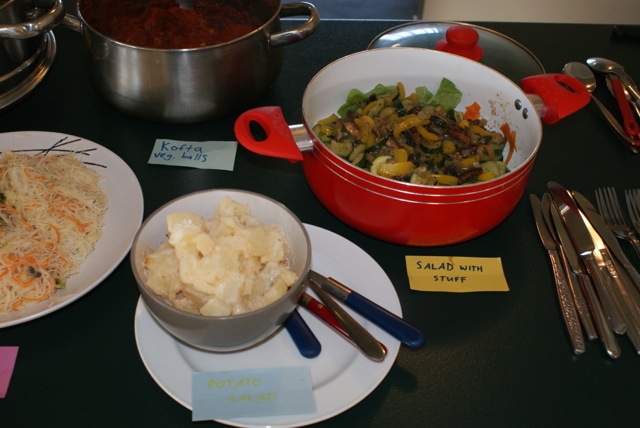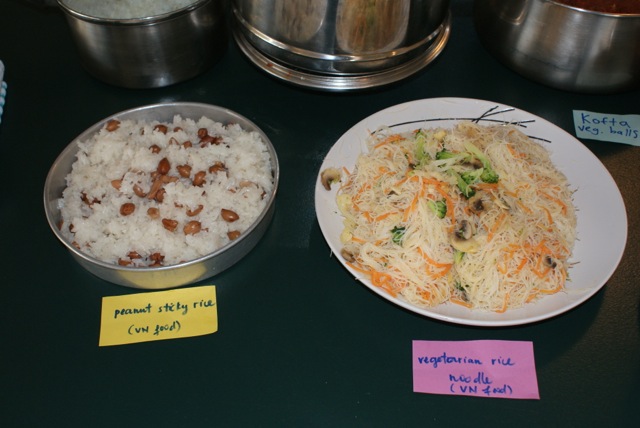 Just add fresh garden kale, and you've got a meal!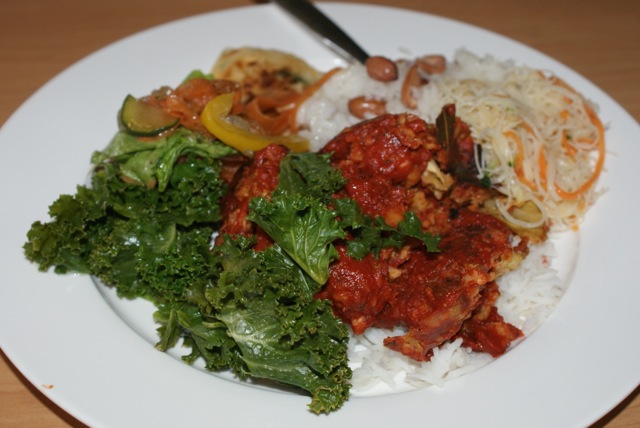 Vegan cheesecake  
Apple Turnover, vanilla soy ice cream and "Choco Pie with cashews, peanut butter, dates".


We wish Julie and her brother Wullie all the best for their trip back north.  Thank you so very much for visiting us in Invers, we look forward to seeing you in December :-)