What's cooler than being cool?  ICE-COLD!  The Invercargill Vegan Society May 2014 potluck was SUPERB!  With thunder, lightning, hail and sleet outside, we dined like royalty!  Bah, let them eat cake…..three pizzas, samosa, spring rolls, pumpkin dumplings, tofu masala, lemon cheesecake, mint chocolate brownies….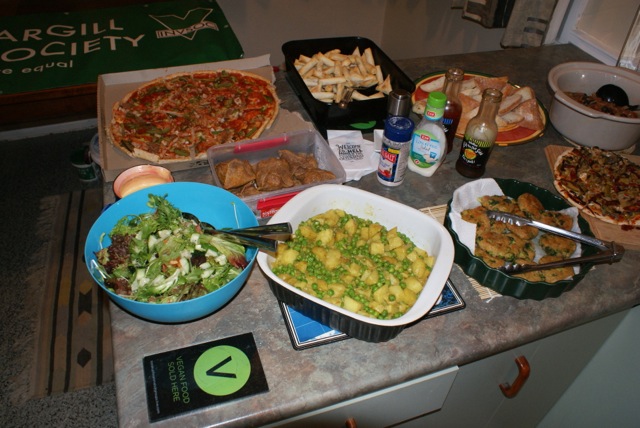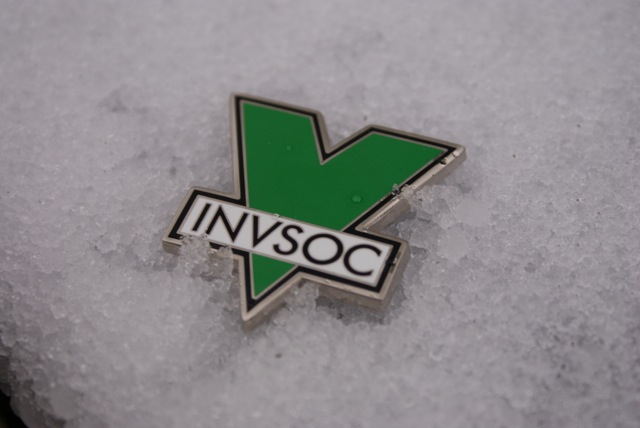 Jordan, Jenny, Katharine, Kerry, Phil, Steph, Terry, and Aleisha attended.  We had first time Invercargill Vegan Society guests Emily from the UK, and Eilish who has just decided to be vegan for the animals :-)  We're glad to have met both Emily and Eilish :-)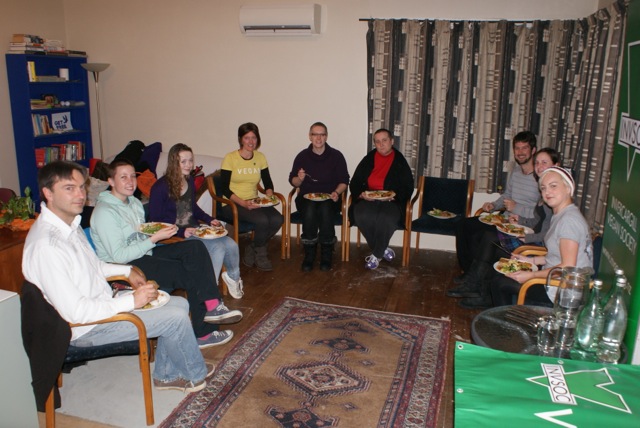 The night before potluck, we chalked a great animal friendly mural at the Invercargill skatepark.  Talking to young skaters, we explained that Vegans respected other animals as our friends.  One pointed out that we should likewise respect council property too!  As local ratepayers, we agreed.  Our chalk soon wore off with just the lightest touch from skateboard/scooter/BMX wheels and was finished off by the rain.  It was fun to draw, and we all had a great time talking about animal advocacy :-)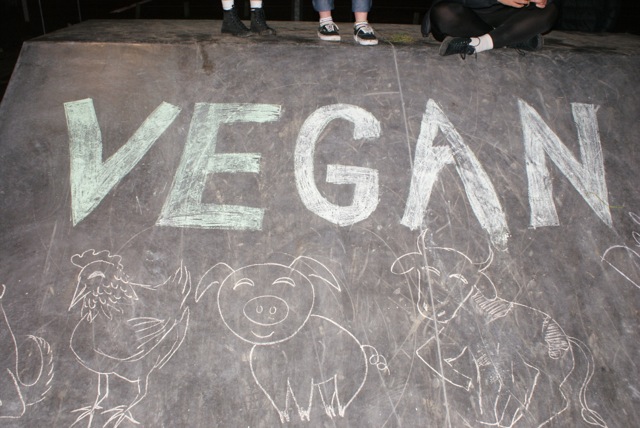 Safe and warm inside INVSOC HQ, we enjoyed a veritable vegan feast!

Potatoes and peas in a coconut cream sauce.  Chickpea and broccoli burgers with gluten flour.

Tofu masala curry.  Scrambled tofu, cumin, coriander, turmeric and tomato puree served over basmati rice.


Steph's great pizzas!  Sweet chilli, wholegrain mustard, onion, mushroom, gherkin, green olives, sundered tomato and oregano.



 Mint chocolate brownies!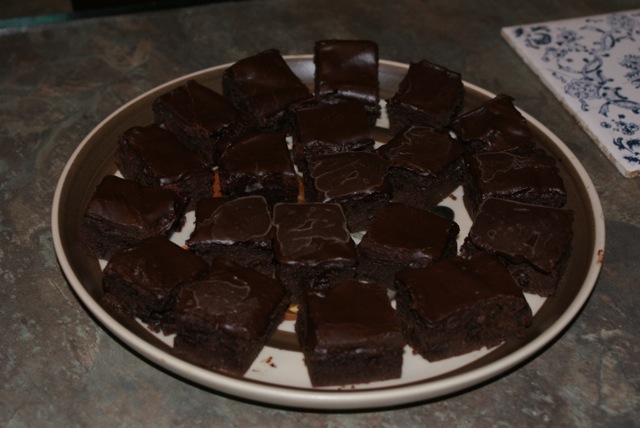 Lemon cheesecake with cashew nut, coconut oil, agave nectar and lemon juice.  Digestive biscuit base :-)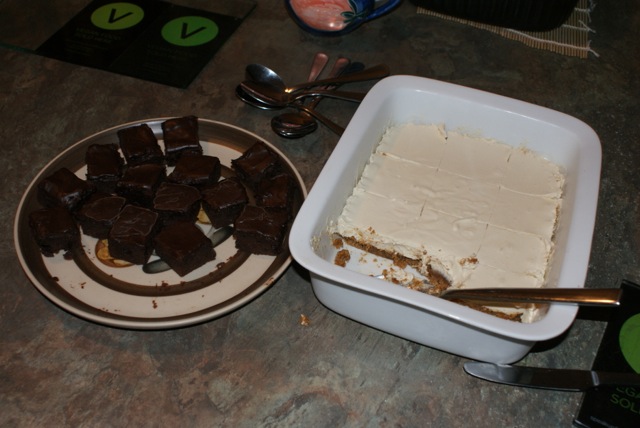 Thank you everyone for a fantastic Invercargill Vegan Society potluck!  For the animals, here's to a vegan world :-)