Our May 2013 Invercargill Vegan Society potluck featured Kristy's fantastic cupcakes!  Jordan, Jenny, Kristy, Dan and Steph attended.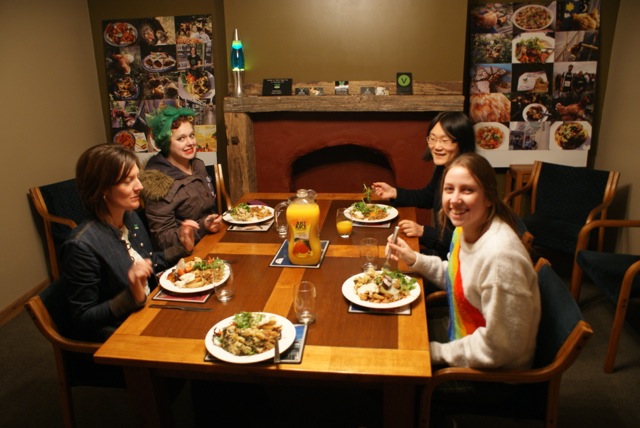 A beautiful round moon above our ceremonies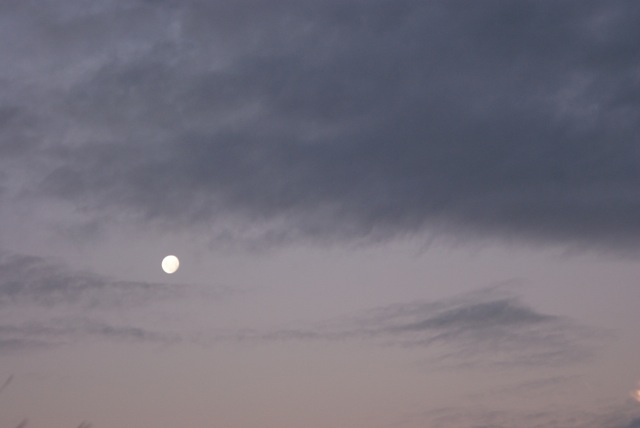 Vegan information inside.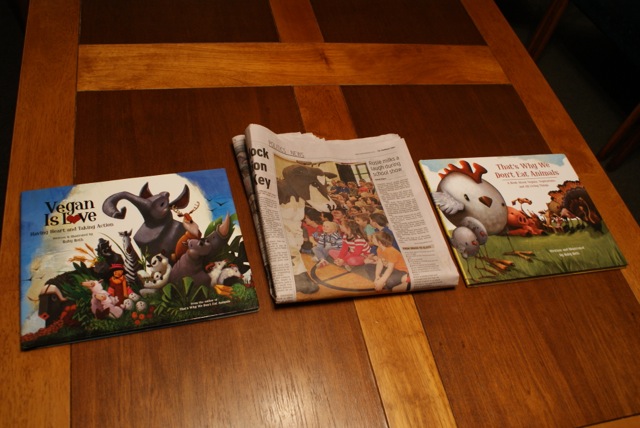 Included is a newspaper copy of the Fonterra "dairy" monopoly invading our primary schools.  "Rosie milks a laugh during school show".  The cows milk corporation is giving away "their" product to school children, and "Rosie" pictured here features in a propaganda packed presentation touring the nation.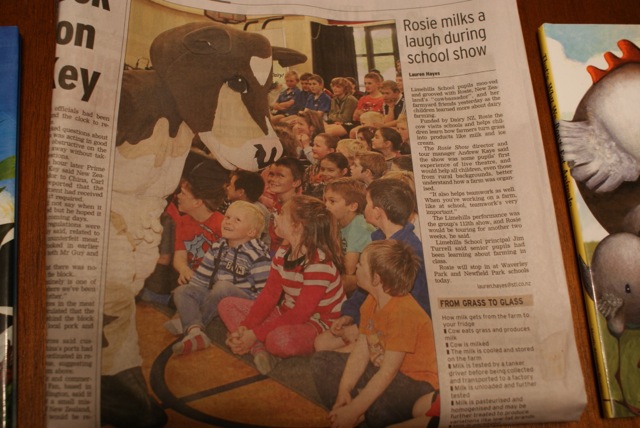 Jordan and Jen have the crazy idea that primary school children should be learning knowledge, not soaking in a brainwashing brine exploitative of the bovine!  We took to the streets of Invercargill to hand out "Vitasoy" brand flavoured soymilk, to poke fun at Fonterra's scheme of giving away free stuff to win good favour.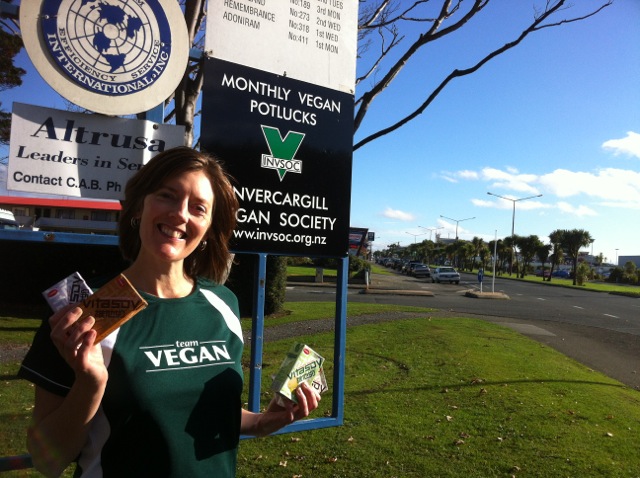 Click to see photos of "Taking Soymilk To The Streets".
Kitchen mascots, Jen's Love Pig and Jordan's Peace Hen.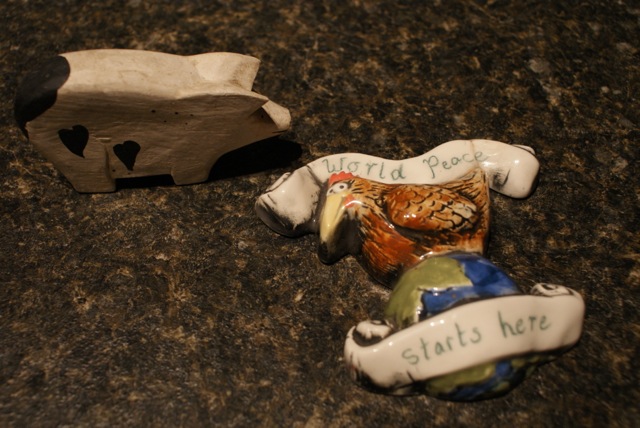 Preparing INVSOC HQ for the monthly potluck event!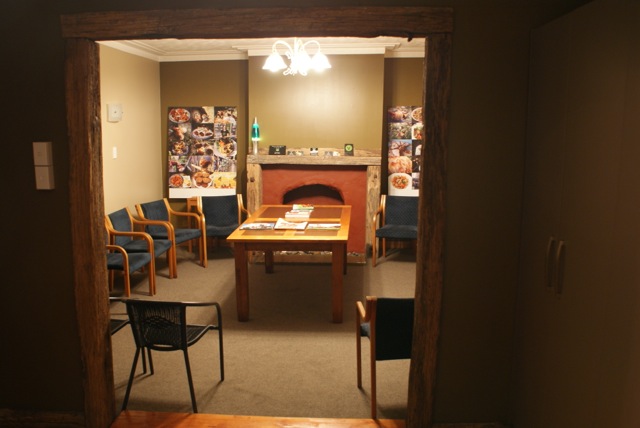 We dusted off our lava lamp for a "retro" feel :-)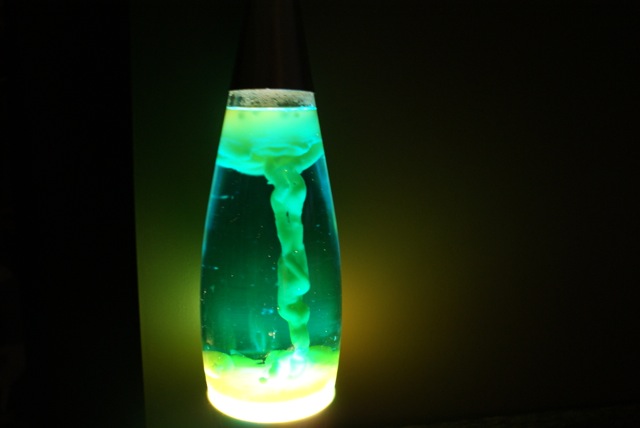 Tofu Fried Rice, Berry Cupcakes, Wedges with Vegan mayonaise, Kumara and sunshine salad.  We also added our Macaroni Cheese recipe.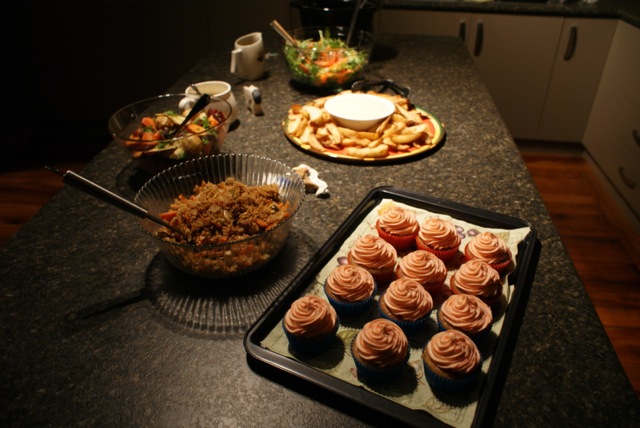 Wedges hot out of the oven.
Macaroni Cheese, with breadcrumbs on top.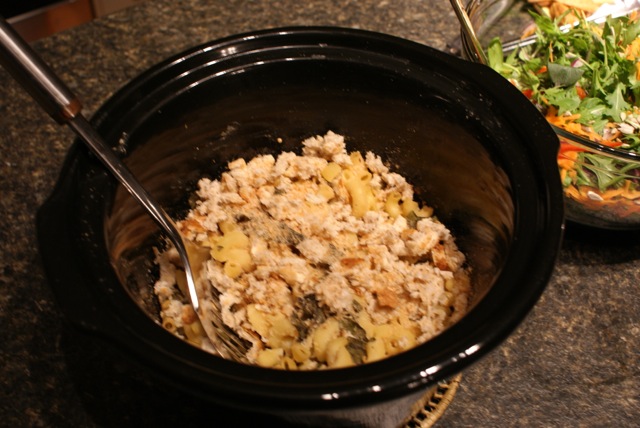 Sunshine Salad
Kristy's berry cupcakes!  Sweet and moist.
Kumara Salad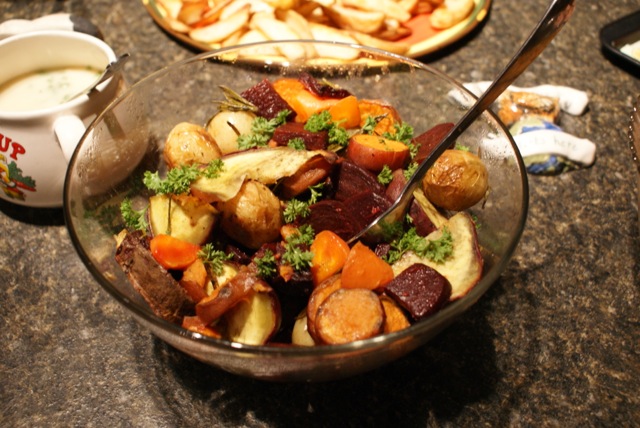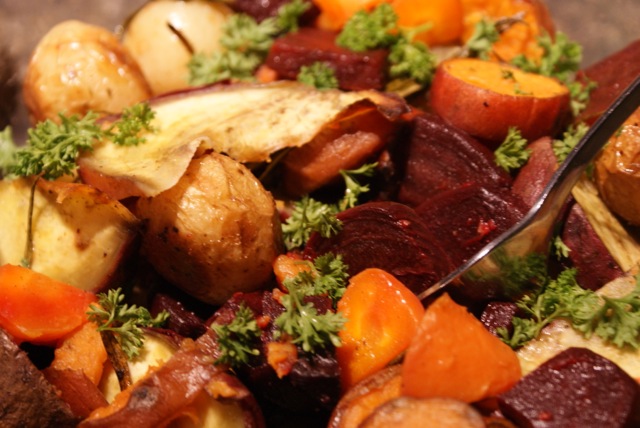 How lucky we all are to share great food with great people!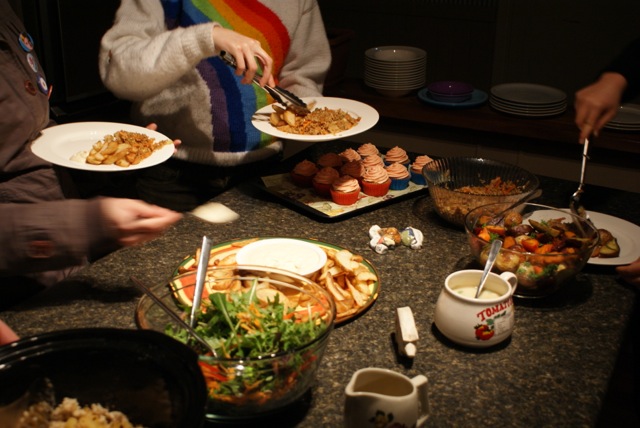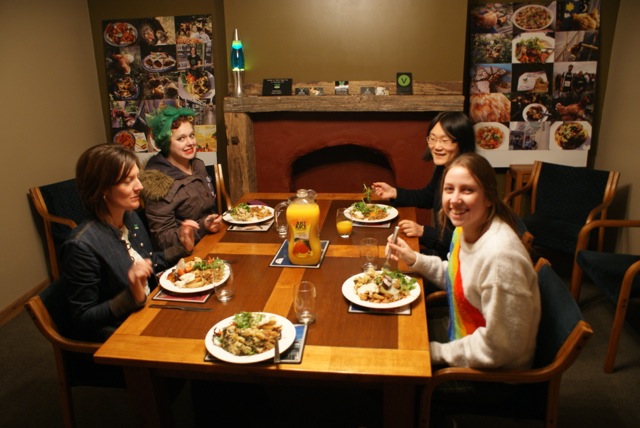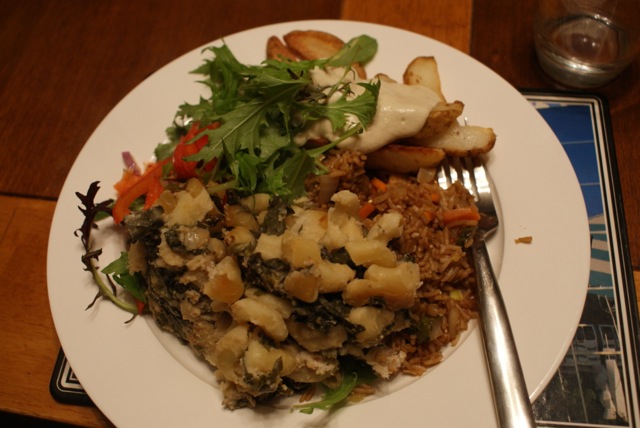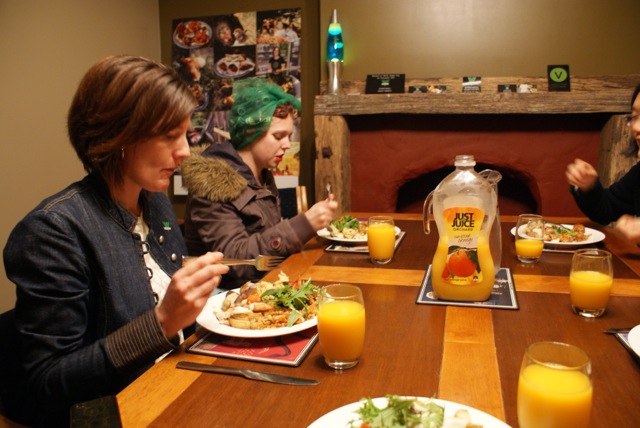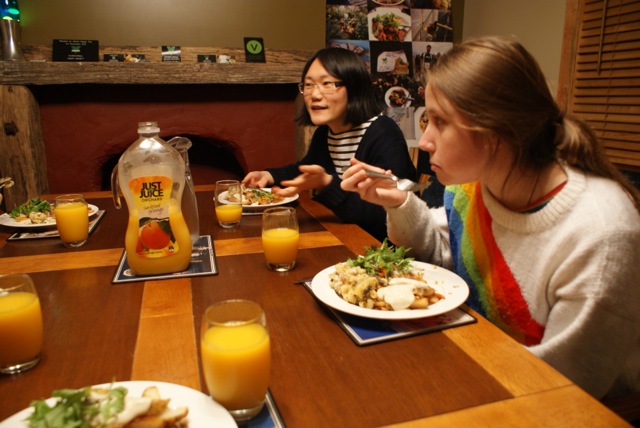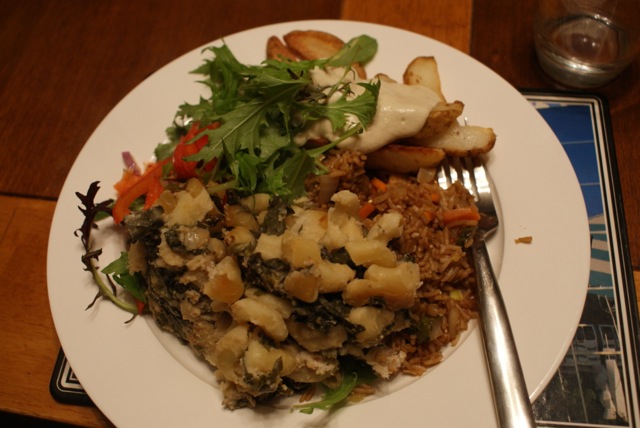 The Lava lamp blobbing away in the background :-)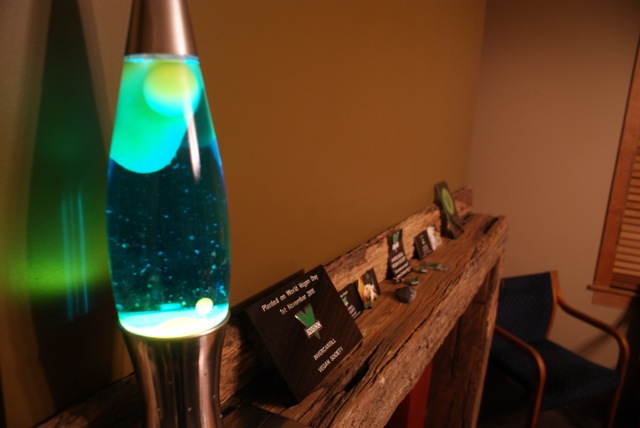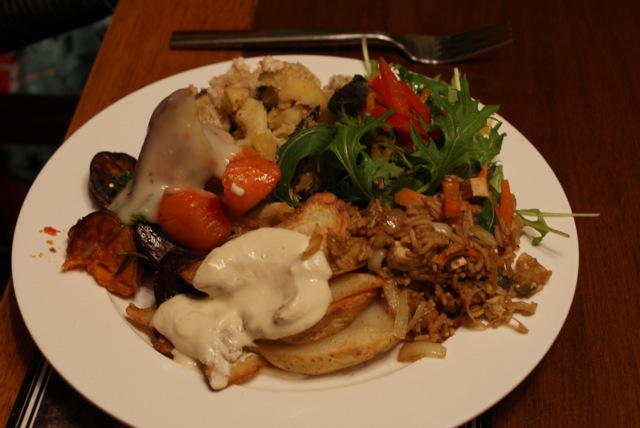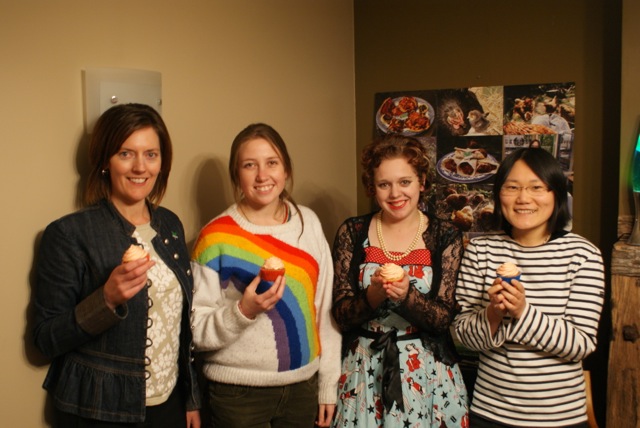 Thank you to everyone for a great night!