Our March 2015 potluck starred the most fantastic cakes you've ever seen!  With new guests, new vegans and new friends, we had a lovely evening in the Invercargill library :-)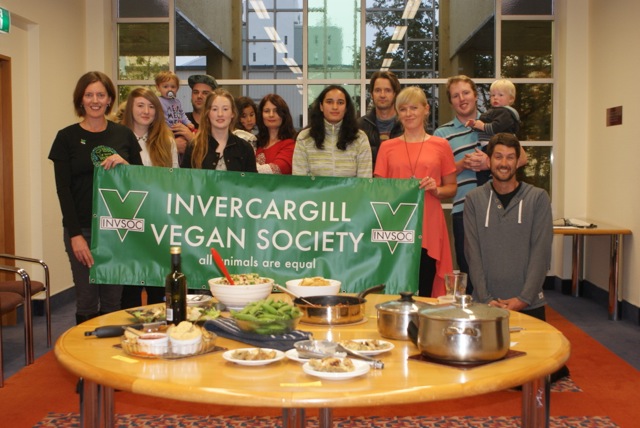 We're very lucky to have such an awesome venue, with glass walkways, stainless steel escalators, stained glass windows…..New Zealand's best potluck location?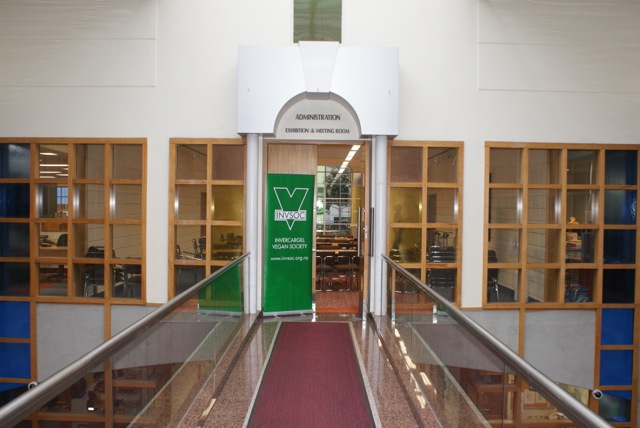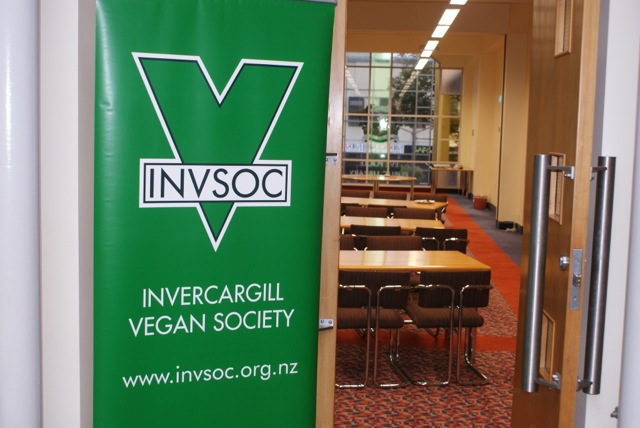 Let's skip straight to the desserts!  Fruit Salad, "Amelia's Amazing RAAAAAAAAAW Chocolate Cake" starring beetroot.  Last but certainly not least, the Meredith sister's stunning "Strawberry and Coconut Cream Cake".

 They're all so good, you'll be like Terry and his absurdly small bowl, begging "please sir, I want some more?"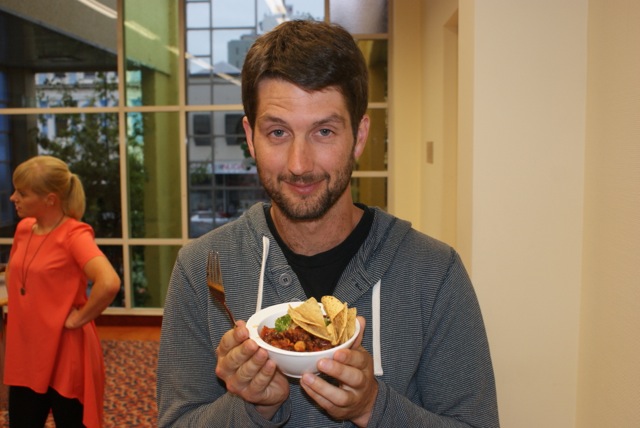 "Strawberry and Coconut Cream Cake", with a crisp frozen sorbet upper, matched by creamy coconut cream and a biscuit base.  THIS is what animal rights activists eat :-)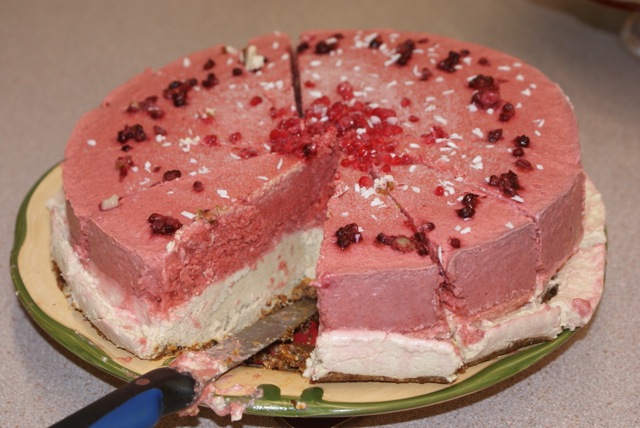 Drink it in…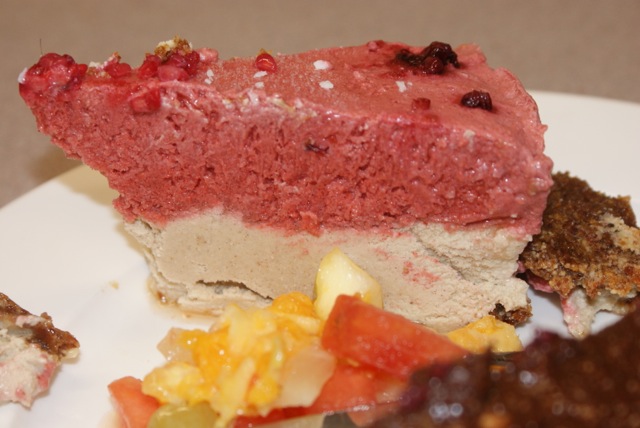 "Amelia's Amazing RAAAAAAAAAW Chocolate Cake".  The beetroot gives a gorgeous colour, and really quite enjoyable flavour.  Entirely raw, uncooked, but you'll be congratulating Amelia "well done!" :-)  Check out the recipe for the original "Dr Libby's Beetroot Chocolate Mud Cake" :-)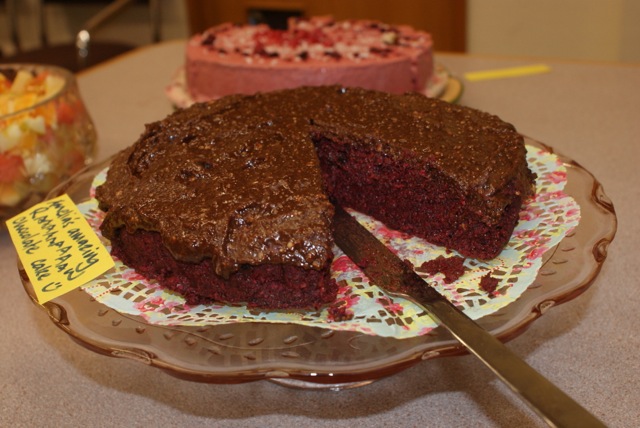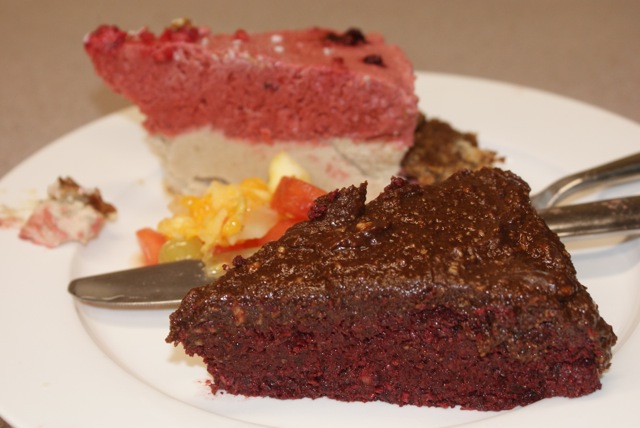 A fruit salad medley, at the southernmost Vegan potluck in the world.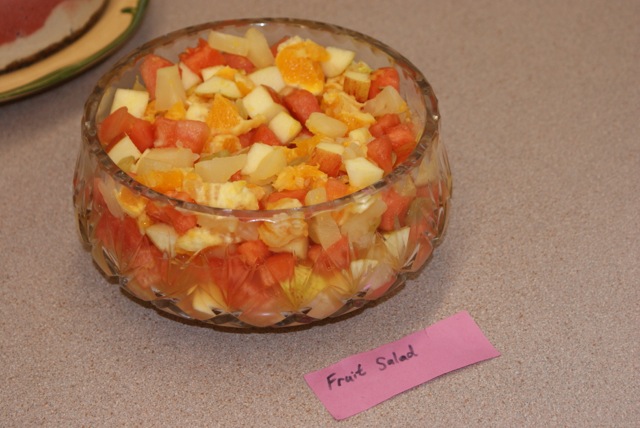 Oh yeah, we had our cake and ate it too.  But there were also a few other things too, we guess….. :-)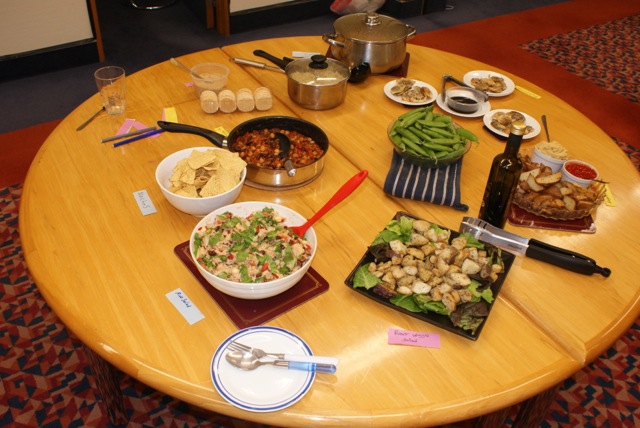 Dumplings, Nachos, Wedges, Roast Vegetable Salad, Golden Tofu, Rice Salad…..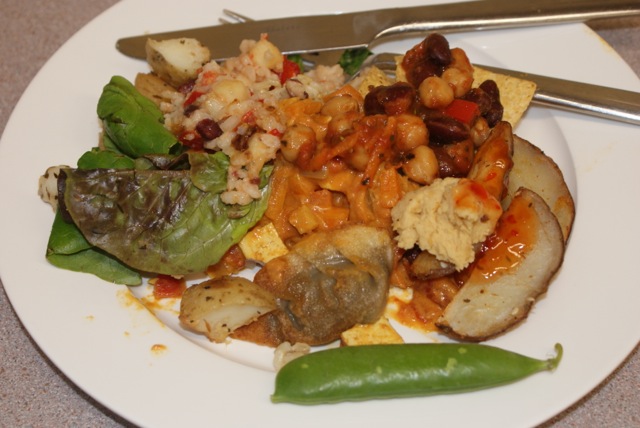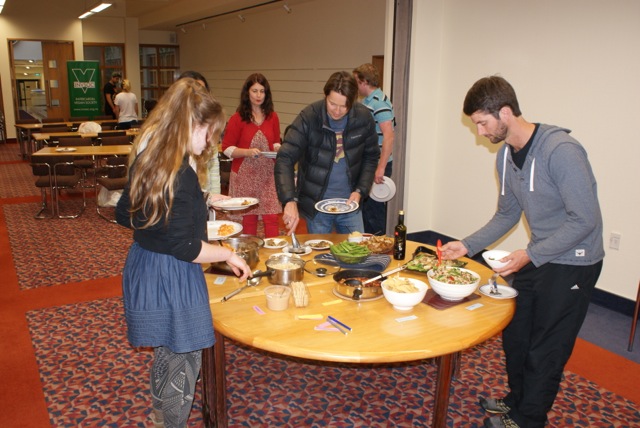 We met Zeng Yang earlier this year at SIT Orientation Week Market Day.  Zeng was so very keen to come and share vegan food, but couldn't make our March potluck.  Undaunted, she actually stopped by INVSOC Workshop with some dumplings she'd prepared earlier!

We were touched by Zeng's generosity, her dumplings were marvellous!  Also at our March 2015 potluck, Invercargill Vegan Society organisers Jen and Jordan in their matching "World Vegan Month" shirts.  Featuring rather snazzy green and blue embroidery, have a guess how much they cost…….$29.99?
Why no, a steal at just FIFTY CENTS EACH from the Hospice Shop!  Thank you very much to our friend Lori for spotting such a great find!  We've made a suitable donation to Hospice Southland, who've helped our family members in their last days.  We throw around superlatives a lot with our food descriptions, but Hospice Southland are truly superb, marvellous and wonderful.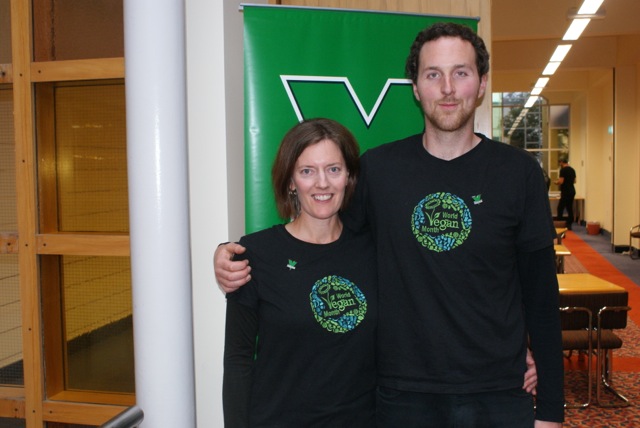 50 cent World Vegan Month shirts, ideal attire in which to point at food.


Golden Tofu, with roasted carrot, tofu and secret spices (pssst, cumin, coriander, garam masala and turmeric)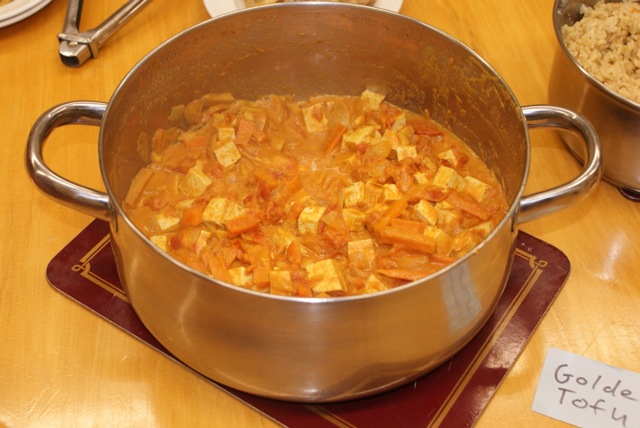 Nachos, with daring use of chickpeas!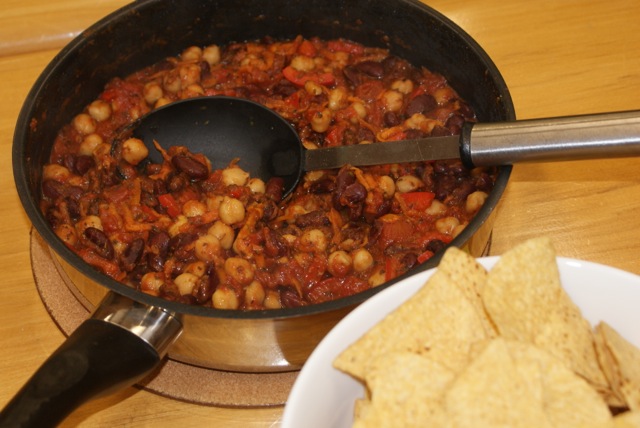 Wedges with hummus and sweet chilli sauce.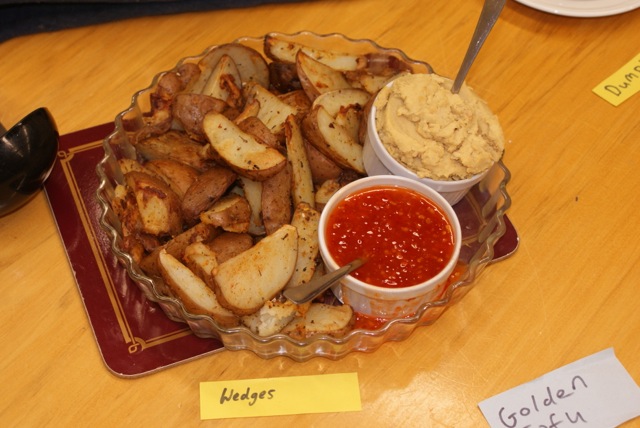 Hillary's roast vegetable salad.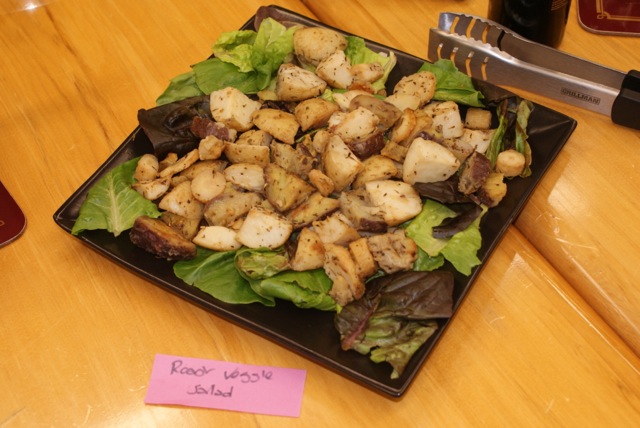 Rice Salad, rounding out an awesome evening with animal loving friends :-)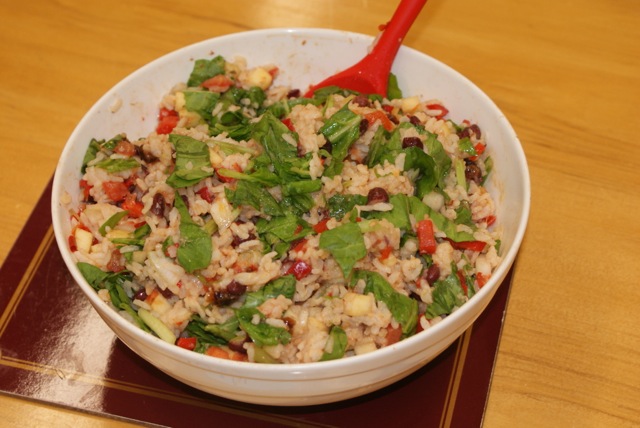 Comrades, to a vegan world!