Our June 2013 Invercargill Vegan Society potluck was awesome!  A cold day outside, we had a lovely time with hot food and enlightening conversation.  Lasagne, "BBQ Ribs", Burger patties, hot soup, sweet scones and snickerdoodle cookies!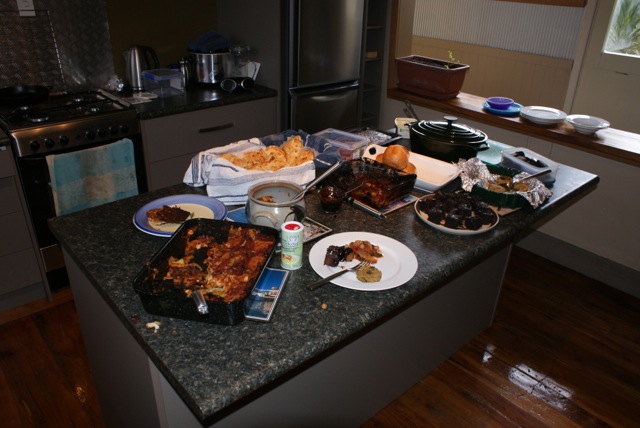 Jenny, Jordan, Russell, Katharine, Kerri, Jess, Steve, Dan, Steph and our special guest Nicole attended :-)
Nicole got in touch with us after seeing our INVSOC Vegan Potluck sign in downtown Invercargill :-)
"Hi!
My name is Nicole and I'm a medical student from the UK doing an elective placement at Southland hospital. I just read about the vegan society (from the "welcome to Invercargill sign!) and I was wondering if I'd be able to attend the June (or July) potluck? I'm vegetarian at the moment, but in a sort of slow transition to becoming vegan. I'm only in Invercargill for 8 weeks but don't know anyone, so it would be really nice to meet some new people!
Thanks for reading and best wishes"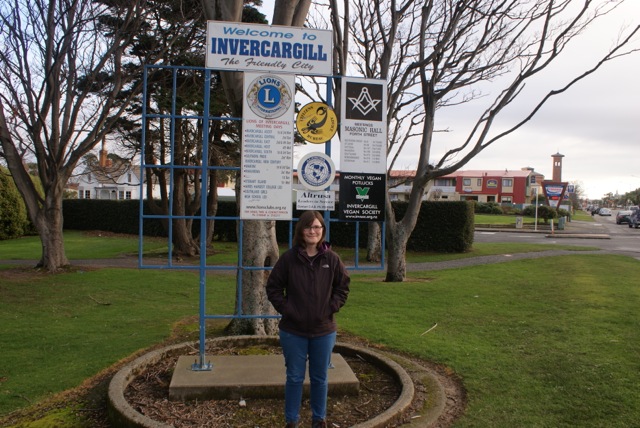 We were only glad to meetup with Nicole, to show her around the city and invite her to our INVSOC events.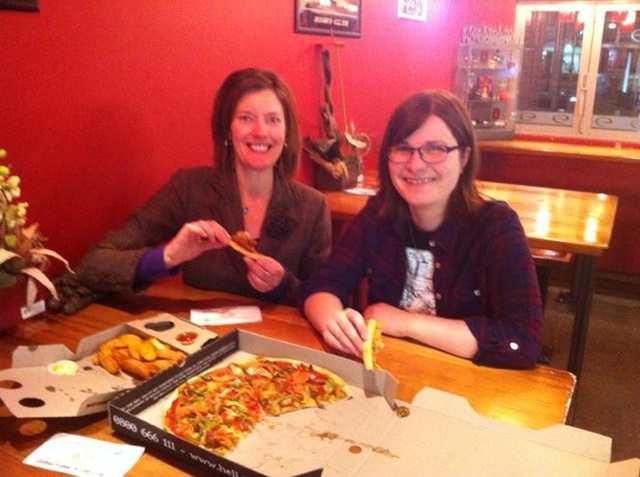 Imagine if we had not installed our sign, she would never have known about us, and wouldn't have known about our fun potluck events!  It's always lovely to receive email from visitors to our city, and to include them in our vibrant vegan community :-)
Actually, the first time Jordan met another Vegan, it was through seeing her car's bumper sticker.  Always be "openly" Vegan, and you'll find it pays off, you'll make great new friends :-)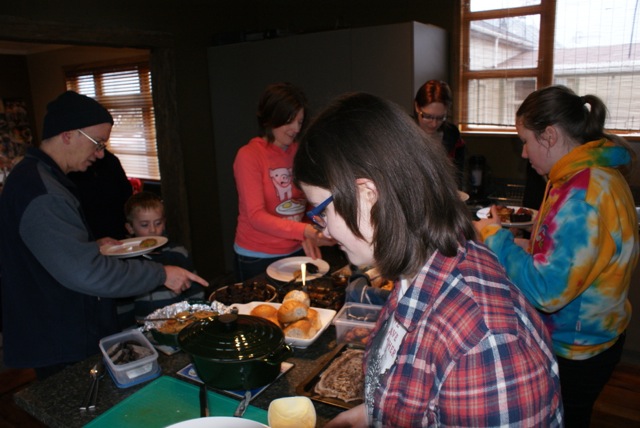 Jen and Jordan made a great lasagne :-)  Roast vegetables, kidney beans, tofu, pasta sauce and sheets of lasagne pasta.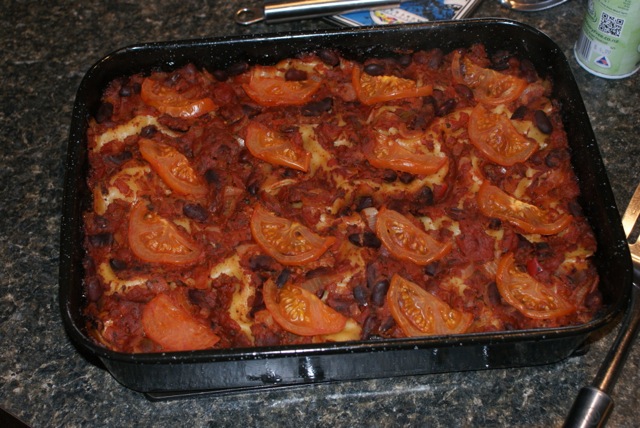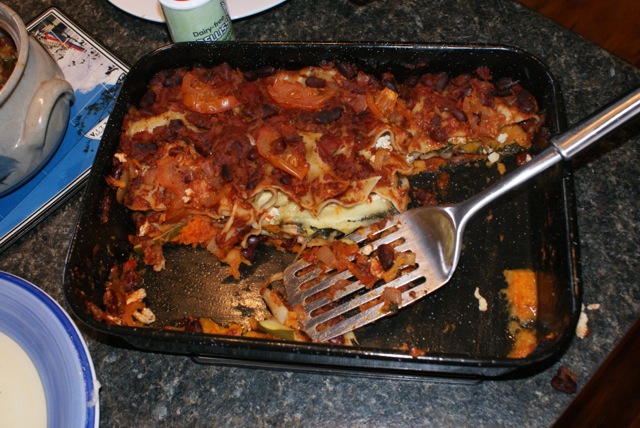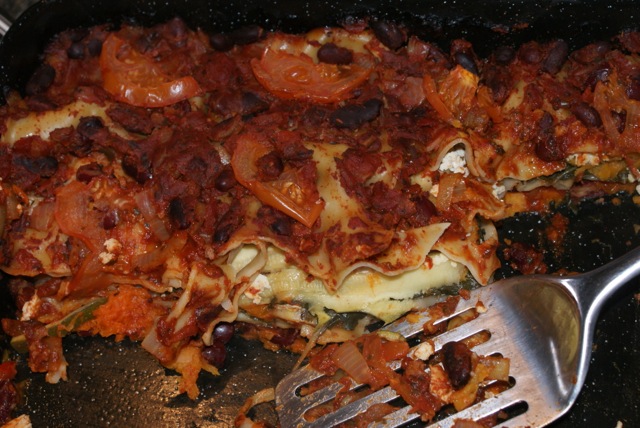 Look at Katharine's great chewy "BBQ Ribs", made of Seitan.  Its a wheat product, which creates a baked bread dough with a lovely texture   Served with BBQ sauce.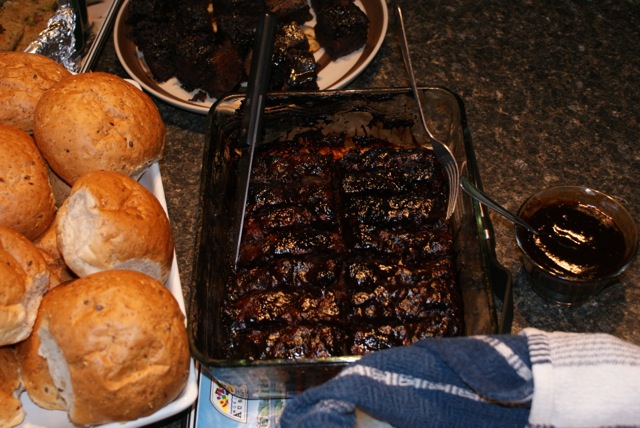 Dan's sweet scones, with coconut milk, apple and date.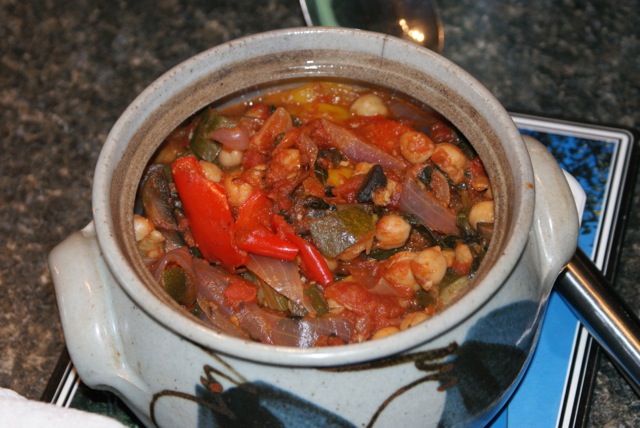 Russell's soup.
Kerri's Snickerdoodle cookies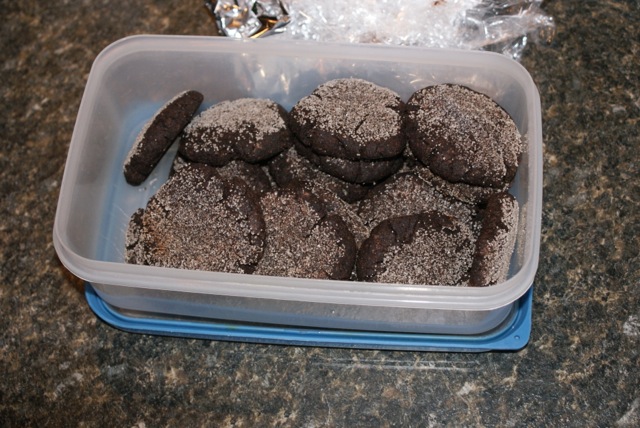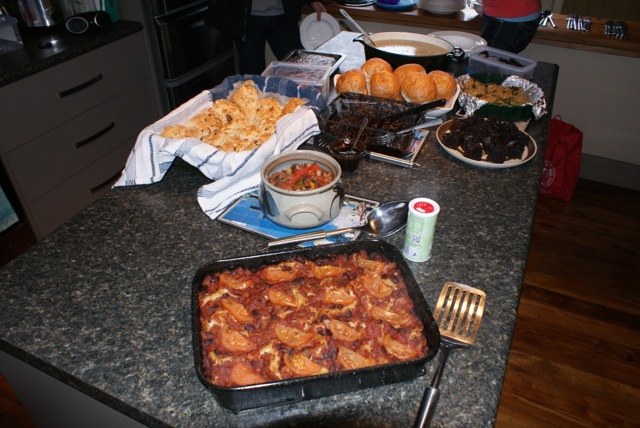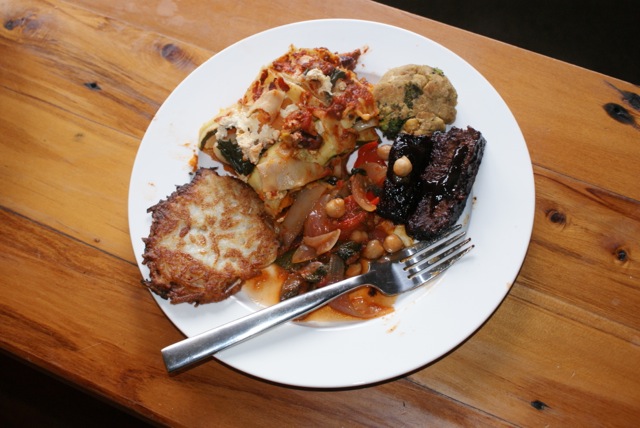 Thank you all for a lovely Vegan potluck lunch :-)