Invercargill Vegan Society activists Jordan, Jen and Steph had a great time at the Invercargill Eco Festival 2014.  Other organisations and groups included Environment Southland, South Coast Environment Centre (Riverton), electric bike enthusiasts, Maui's and Hector's Dolphins Education and the Natural History Field Club.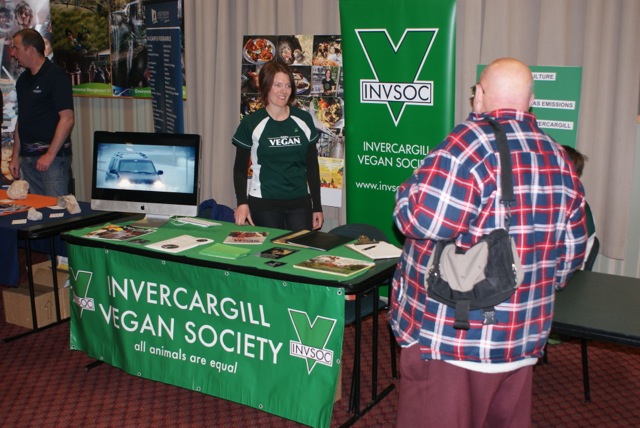 Our vegan stall focused one how an animal friendly vegan lifestyle, living without harming or using other animals *also* has less impact on our environment.  We screened new documentary "Cowspiracy" and highlighted the impact of animal industries on Southland's environment.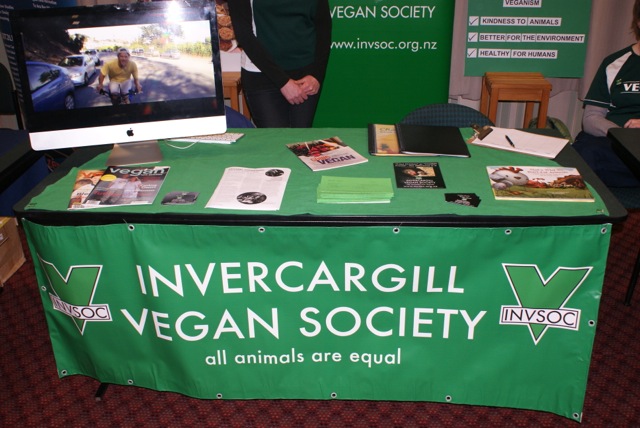 Invercargill Vegan Society activists Jordan and Jenny lead a discussion workshop about a vegan lifestyle.  We answered audience questions about life without cow's milk, and how our personal choices impacted the environment.  An average dairy farm fences in ~400 cows, producing as much waste as the 50,000 humans of Invercargill!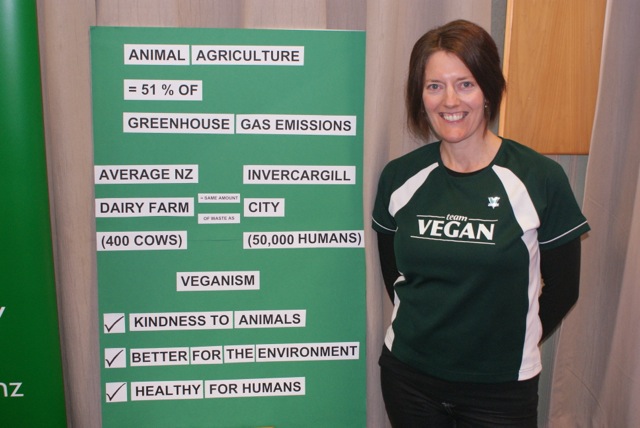 Southland Express promotion of the Invercargill Eco Festival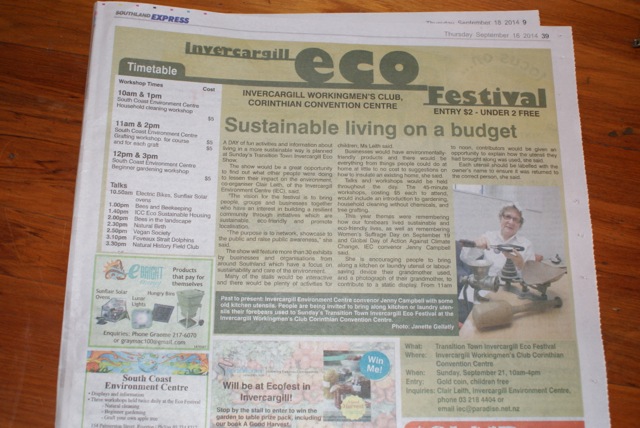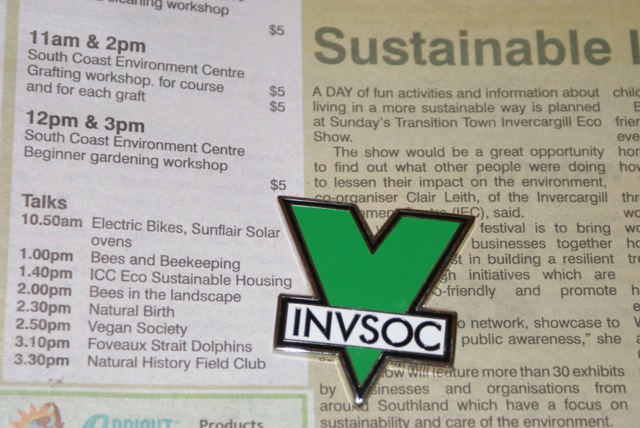 Our workshop went well, and we signed up several new people interested in joining future vegan events.  Ignore that top guy, he's just there as a float, like how buskers always add a few of their own $10 bills to encourage others :-)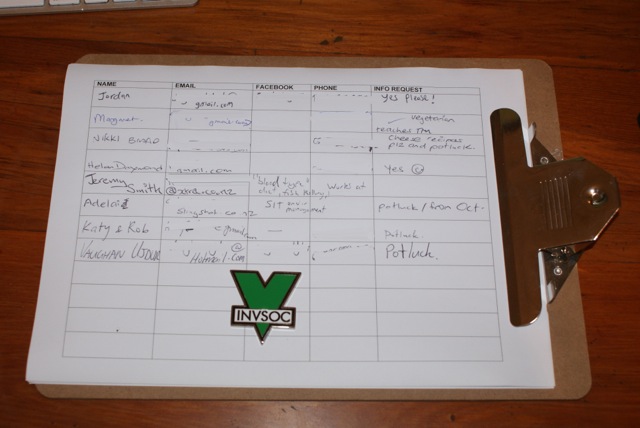 Several hundred people attended the Invercargill Eco Festival 2014.  Photo taken as we got ready for the onslaught-erhouse!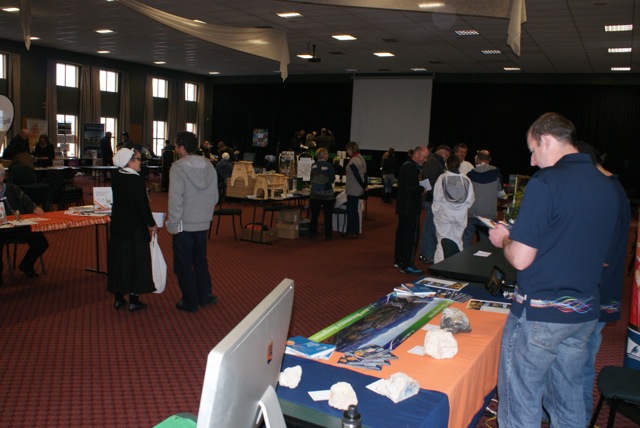 Invercargill Vegan Society members Jen, Jordan and Steph at our Eco Festival stall :-)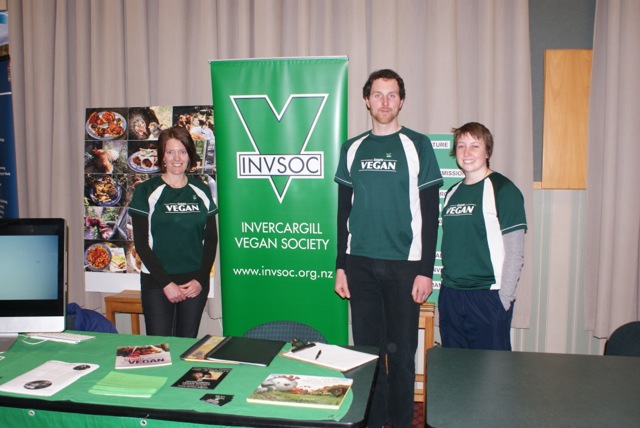 We entered artistic prodigy and university graduate Steph Grange (age 23) in a Colouring In activity run by Maui's and Hector's Dolphins.  Hey, it was technically open to all ages!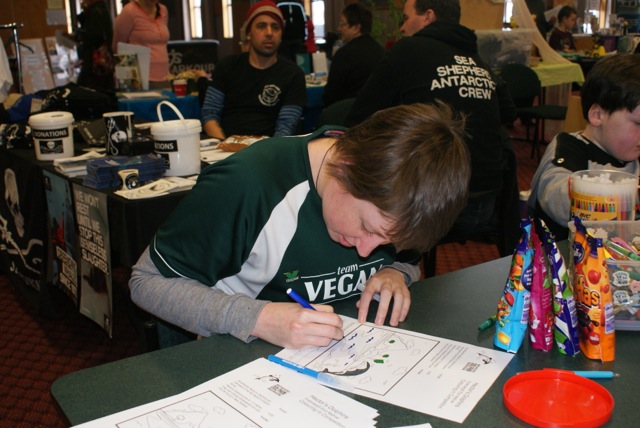 Steph coloured-in and cleaned up, those kiddies didn't stand a chance in this contest about cetacean conservation!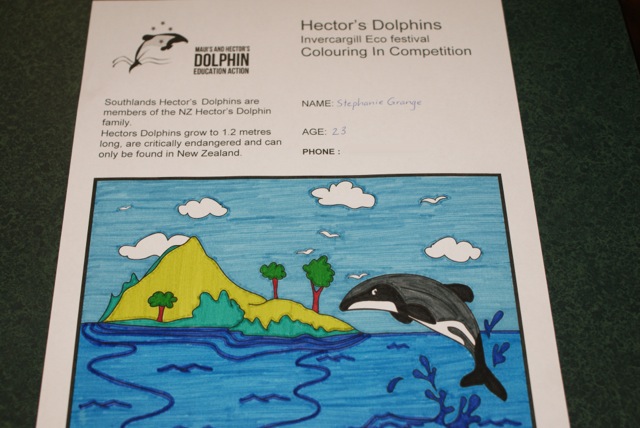 A Colouring In, champion!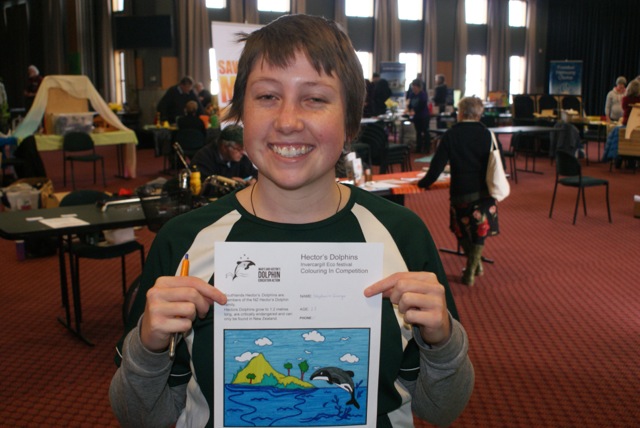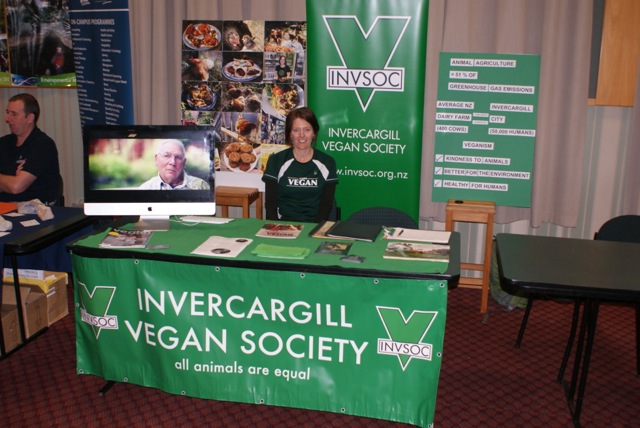 We had a lovely time at the Invercargill Eco Festival 2014, and look forward to next year! :-)