"Bento" offers vegan sushi with friendly service from several convenient locations.  Bento stores are on 101 Dee Street and 31 Kelvin Street.  Bento made sushi is also sold at the Airport cafe, New World Elles Road, Splash Palace, Stadium Southland and the SIT cafe too!
Vegan sushi takeaways, $1 a piece :-)

Bento 31 Kelvin Street (close to H&J's)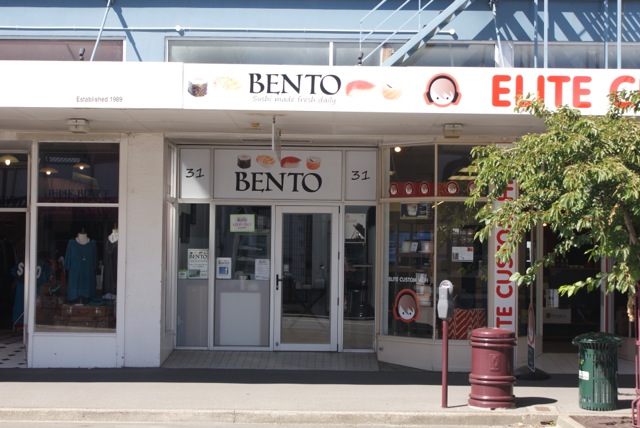 Bento 101 Dee Street (right at the entrance to Courtville Place, opposite Waxy O'Sheas)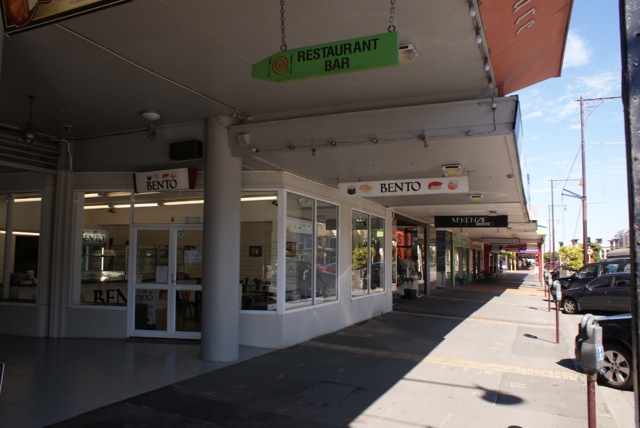 As with all good sushi, our mission began with a Facebook post!

My goodness, we were down to Bento Dee on the double!  Vegan sushi, served by the friendliest staff in all of Invercargill.  And as we're "Invercargill the friendly city", that's some pretty spectacular sushi service in-Dee-d.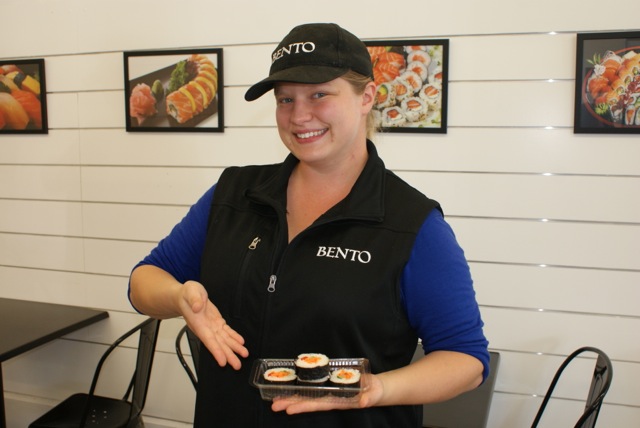 Bento on Dee Street, with some lovely big windows.  Where better to enjoy $1 vegan sushi?

 Bento is open from 10am in the morning, to 3pm in the afternoon.  I just made it in time, with only four pieces of vegan sushi left.  Karma, fate, destiny, just four us?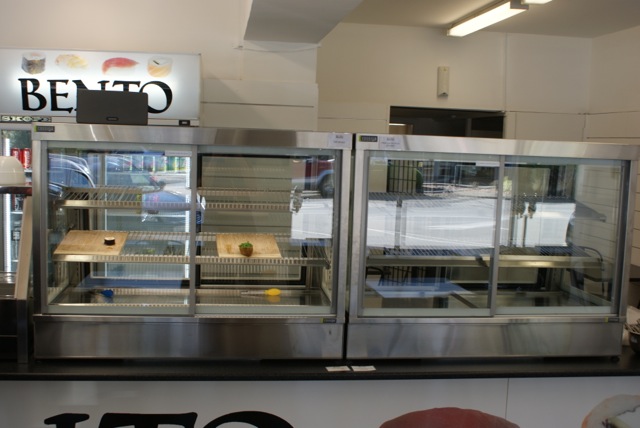 I left an INVSOC card in their Business Bowl, and took to the streets with my prize.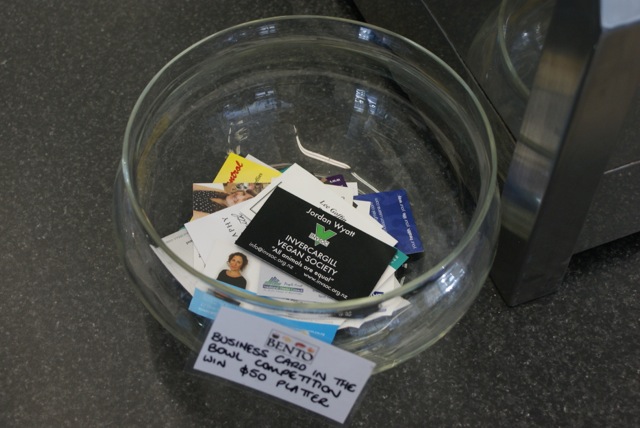 Vegan sushi, $1,  available now at Bento, 101 Dee Street and 31 Kelvin Street.  Open from 10-3pm, Bento Dee Street have great service! 
Bento 101 Dee Street (right at the entrance to Courtville Place, opposite Waxy O'Sheas)
Bento 31 Kelvin Street (close to H&J's)