A slaughterhouse industry book, "A Cut Above" covers the history of the Alliance company Slaughterhouses.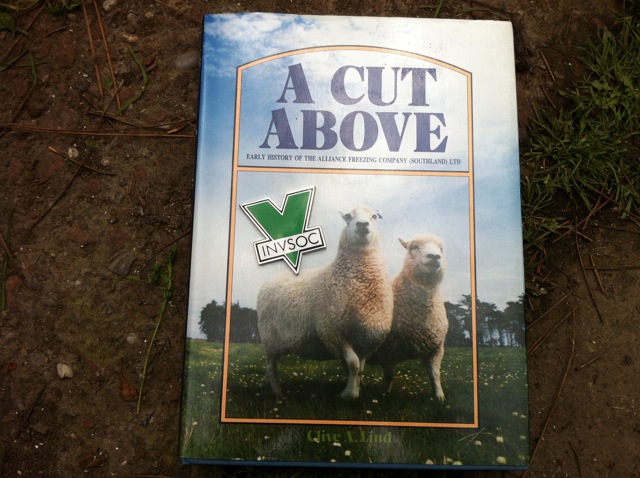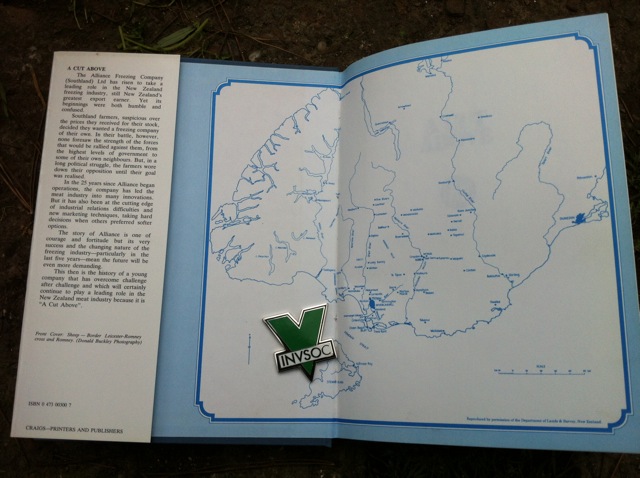 1980 board of directors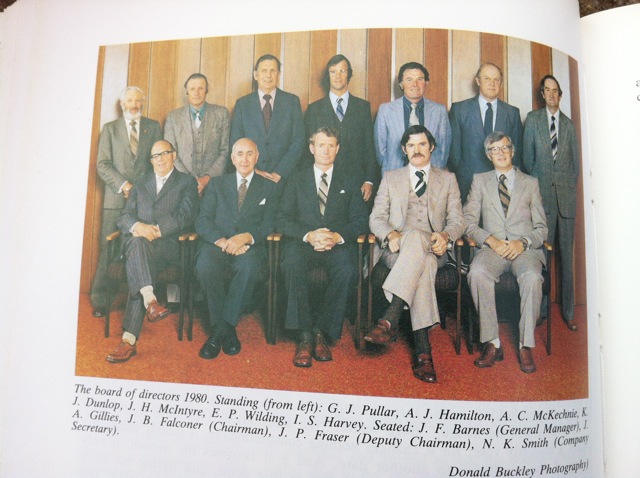 First sheep going through as a "trial run" in 1960

 
Celebrations:
Prime Minister Keith Holyoake speaks to the slaughterhouse workers upon the Lorneville slaughterhouse's opening in 1960

New Zealand killed sheep were good enough for the Queen of England, 28th July 1960 "One of the lambs was sent to the Queen (see insert) and an official reply from Buckingham Palace to the agent's head, Lord Macpherson, was received.  "Her Majesty is very pleased to accept your offer of a New Zealand lamb and desires me to say how much your kind thought is appreciated."
Cheap PR, giving one single killed sheep to the Queen, when as you'll soon see, the company was killing MILLIONS each year.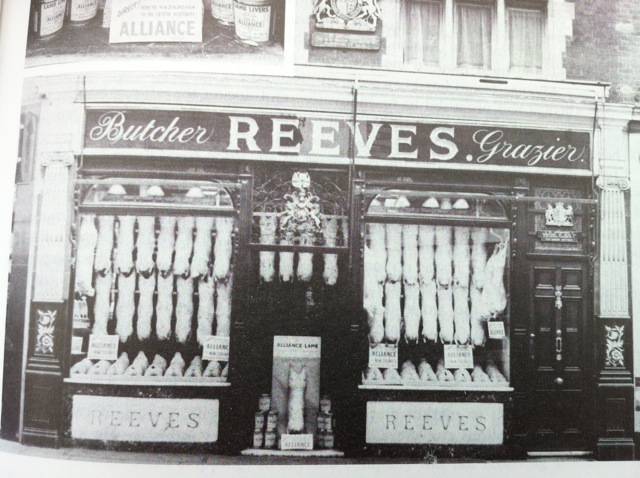 1 million young sheep killed in a year for the first time

1.5 million young sheep killed in a year for the first time.

2 million sheep killed for the first time, 1968.  Notice the victim is marked while alive, and then paraded once killed.
"This hapless animal with the paper hat became the 2 millionth lamb killed for the season on 23 May, 1968.  It was a New Zealand record.""



Electrocuted to make their muscles tender before being frozen.
  


National hero Sir Peter Blake, who was later killed by pirates in South America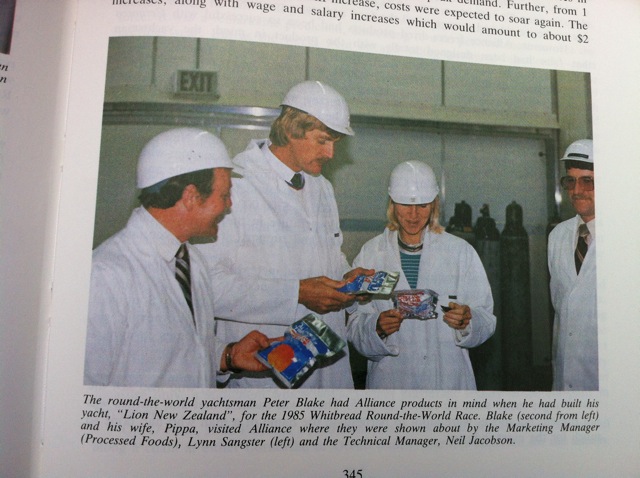 How the sausage is made

Oceanbeach, on the way to bluff, the structure is apparently now used as a movie sound stage?
     

Computers!

Vital organs being removed and sorted, or as they are known in the industry which does not recognise Other Animals as important, they are simply called "offal" or "guts"
 
"Premier Meats", South City.  Today, New World supermarket is right next to the former butchery, now a video rental shop.   By Subway.



"A Cut Above" written on a typewriter, and then "Miss Gillian Fox" had to retype each word into "her word processor and on to a floppy disc (will be a floppy *disk*, magnetic 1.44MB, NOT a CD disc!) so that when interfaced with the publisher's computerised equipment, the book was virtually set".