Invercargill Vegan Society members Jordan and Jen attended the Southern Institute of Technology Orientation Week Market Day 2014.  Community groups and businesses have stalls to welcome new students to SIT, as they study for a bright future.  We were glad to represent veganism, respect for animals at Market Day 2014 :-)



With a set theme of "kiwiana", we decided to give out date scones with strawberry jam and pear cream, check out the recipe!  Dairy free, we whipped up canned pears, ground almonds and vanilla essence created a sweet delight introducing people to animal friendly vegan food.  We had a retro style New Zealand map tablecloth, alongside classic Griffin's biscuit and Bell Tea tins :-)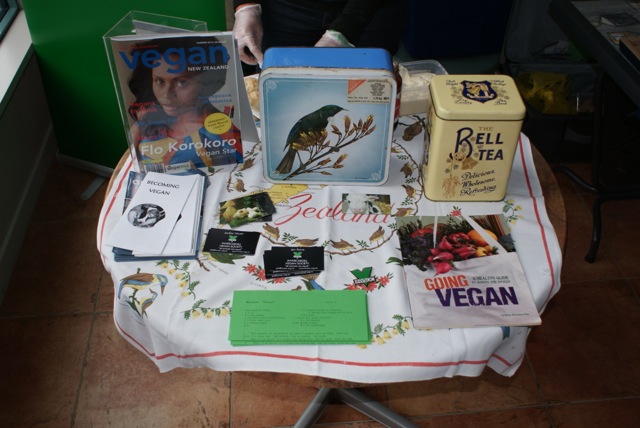 Vegan scones with raspberry jam and pear cream.  Animal friendly, easy to make and delicious! :-)

We shared scones, vegan recipe sheets and our business cards for more information on our website.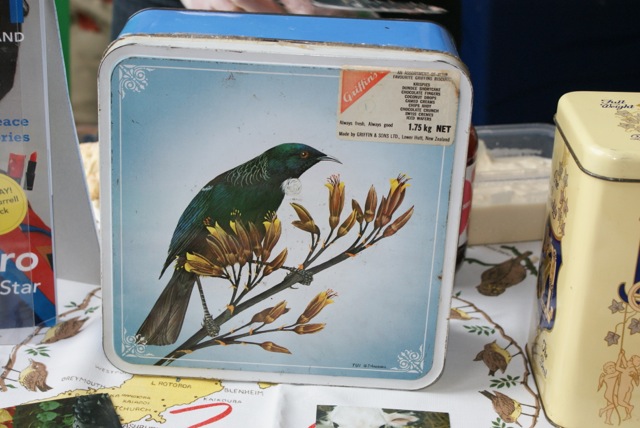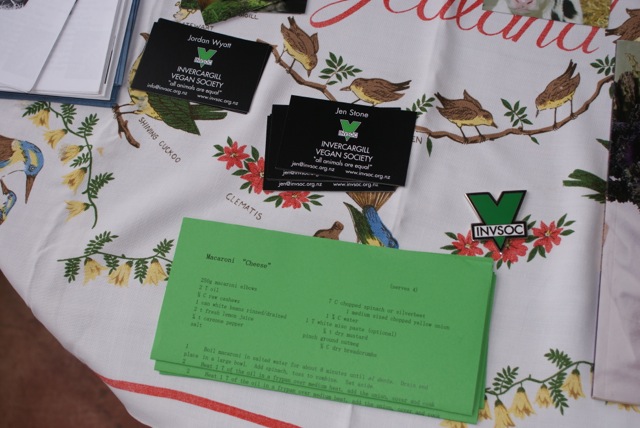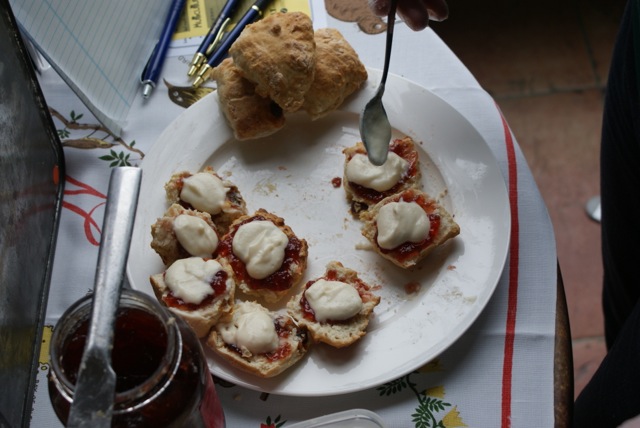 "Would you like a vegan scone?  They have strawberry jam and pear cream."  "Vegans wish to care for other animals, to work against animal cruelty.  We avoid using animal products, so what we eat, wear and buy does not use animals.  We made the cream with canned pears, ground almonds and vanilla essence, it's dairy free"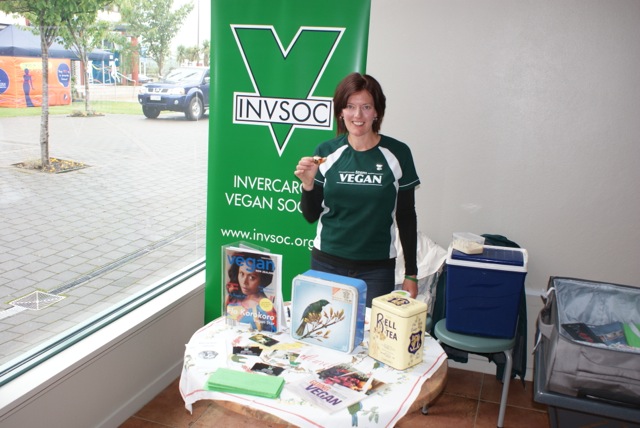 The students really pleased with the scones, and thought it was rather clever how we made the dairy free, animal friendly "cream".  We had a unanimously positive response :-)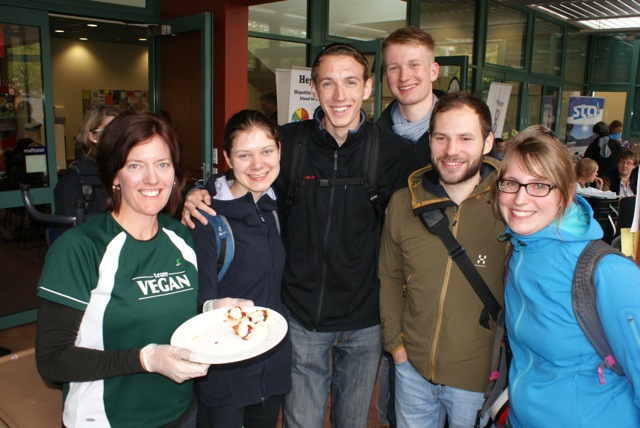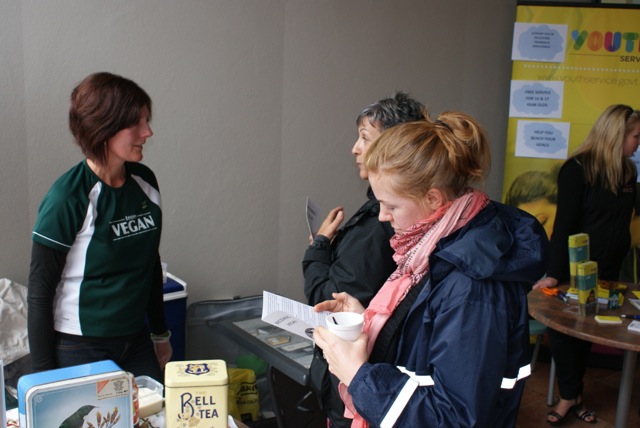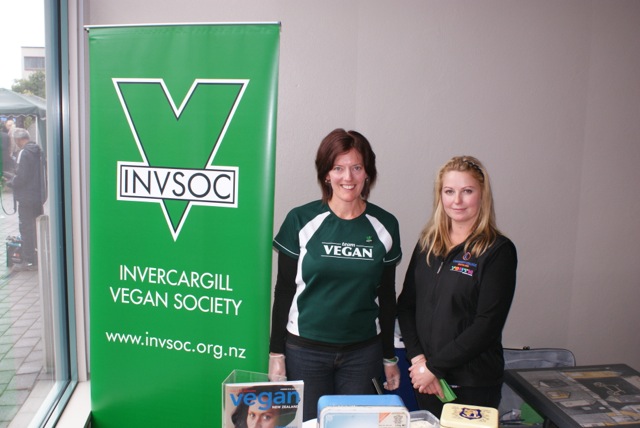 Dave Kennedy, local Green Party representative with our friend Anita.  Both did a great job encouraging students to get politically active, to visit the weekly farmers market at Boys Highschool.

Dave (Green Party), Jenny (Mental Healthcare) and Jen (Invercargill Vegan Society)

The Southland Times newspaper took a photo of us in action!  Ha, Steph is a proud Invercargill Vegan Society member too :-)  The photographer Robyn told us she is actually vegetarian, we encouraged her to join in our monthly potlucks :-)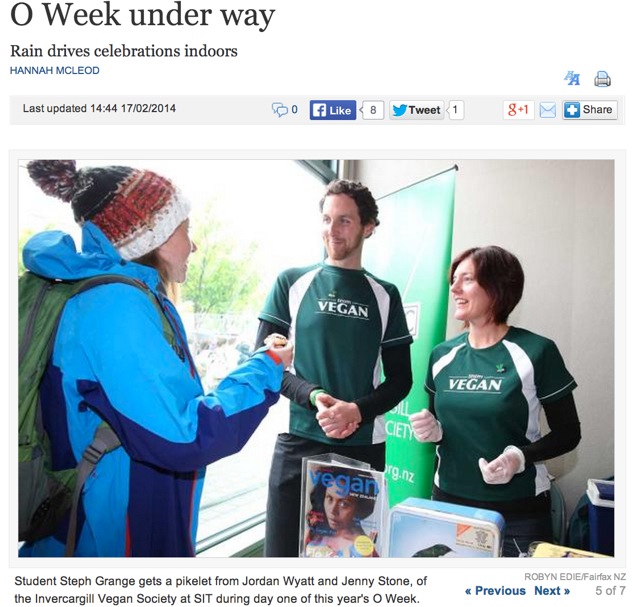 We had a lovely time at SIT's Orientation Week Market Day 2014, and look forward to welcoming students next year :-)