Adventist Vegan Cooking Class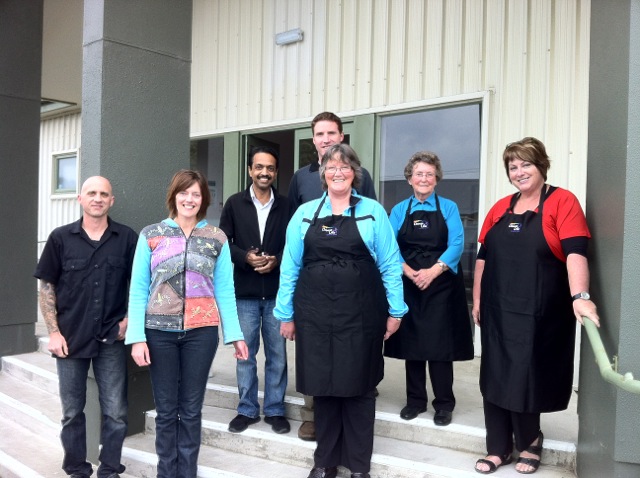 The classes have finished, but will resume again soon.  We'll share full details when the cooking class starts again :-)
Free Vegan cooking classes held 3pm-5pm each Sunday at 109 Wicklow Street, Clifton (just south of the Hospital) :-)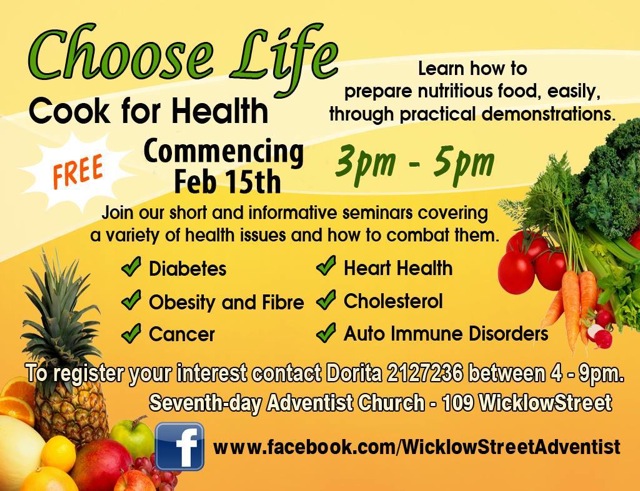 Seventh Day Adventists are often Vegetarian or Vegan.
Sanitarium is actually run by Seventh Day Adventists!  With one of New Zealand's most well known food companies producing such great soymilk, soy icecream and vegan products, why not try the great Adventist Vegan cooking class too? :-)
All are welcome, even Atheists such as myself.  The cooking classes are free, and the people involved are wonderfully friendly people with a passion for healthy eating :-)  Dr Thomas Joseph gives a short health presentation at the beginning of each class.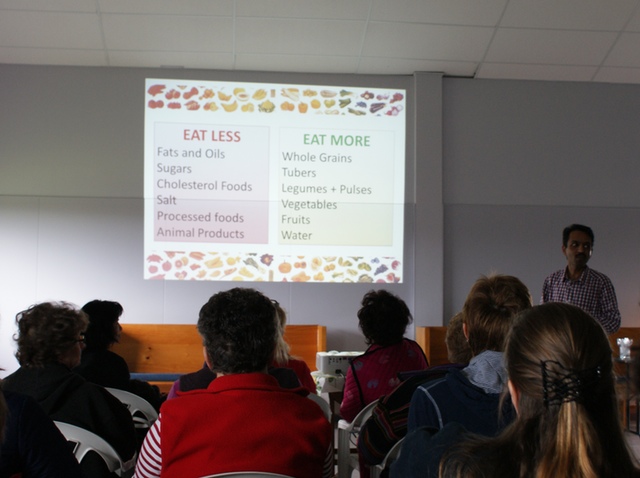 Clever chefs then demonstrate the provided recipes.
Usually three-five recipes are demonstrated, which we sample at the end of the lesson.

You'll leave with printed recipes and a smile :-)
Click to see our combined end of year Adventist vegan cooking class/Invercargill Vegan Society potluck held in the Adventist hall :-)

Free Vegan cooking classes held 3pm-5pm each Sunday at 109 Wicklow Street, Clifton (just south of the Hospital) :-)