SADLY, PRIYA SPICES HAS NOW CLOSED :-(  THIS PAGE IS ARCHIVED
Priya ("beloved","dear") Spice and Herbs is a small store on Spey Street (opposite Todds auction rooms, see map at bottom of this page) offering pick n mix style beans, grains, spice, herbs and products.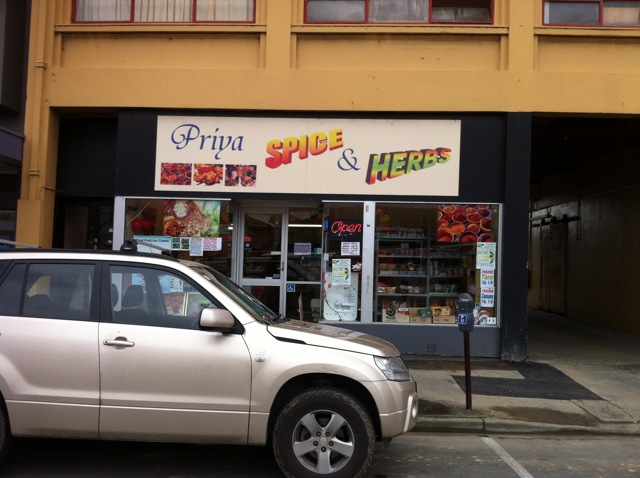 Inside you can pickup great products such as "Mukhwas", used as a mouthwash after eating :-)  Very colourful, with a taste like aniseed (the mix contains anise) and peppermint.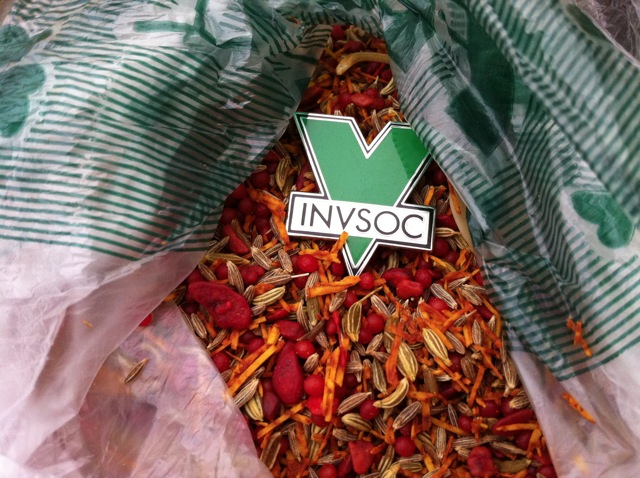 Thai Tea, "Nutrela Soya Textured Protein" (a brand of TVP), Mukhwas mouthwash,  Soybeans
Try the large soy chunks (right of image), soak them in boiling water and add them to curries etc at the end.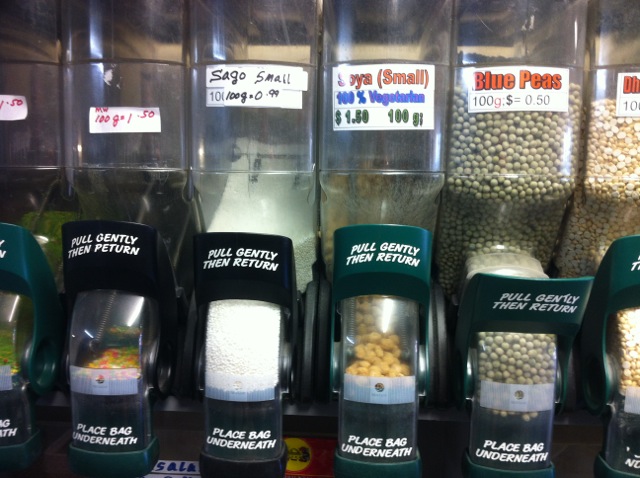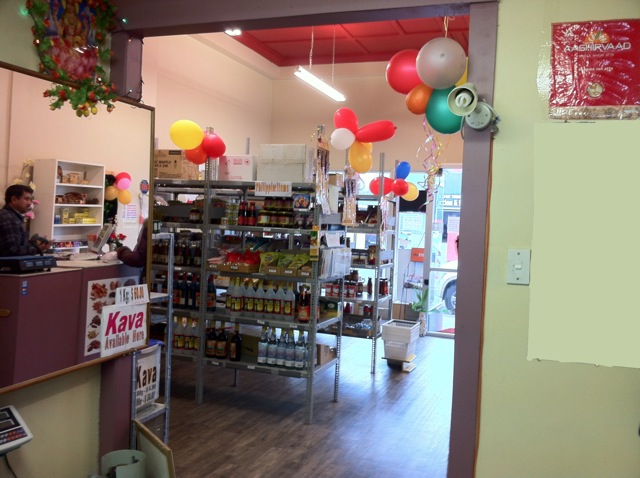 A great variety of chilli, mustard, salt, celery seeds, onion flakes, pepper, fennel, fenugreek….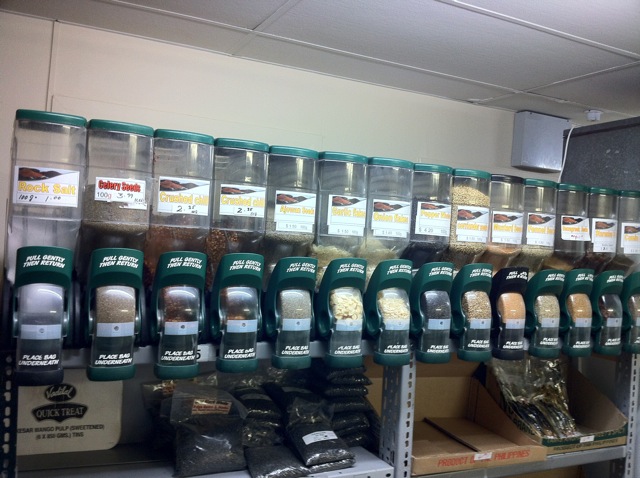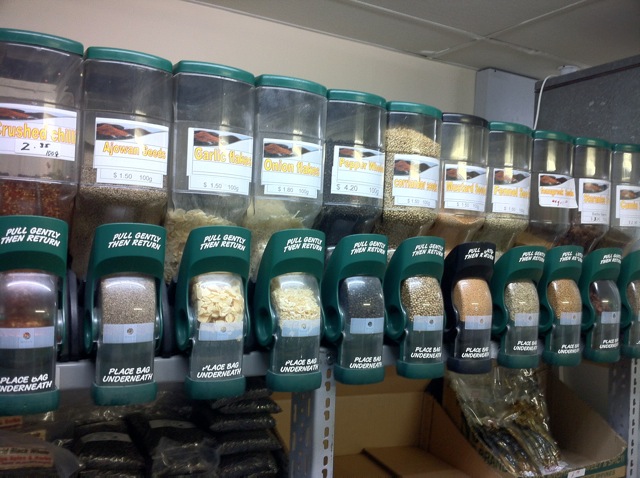 Cassava, which is made into Tapioca, arrowroot thickener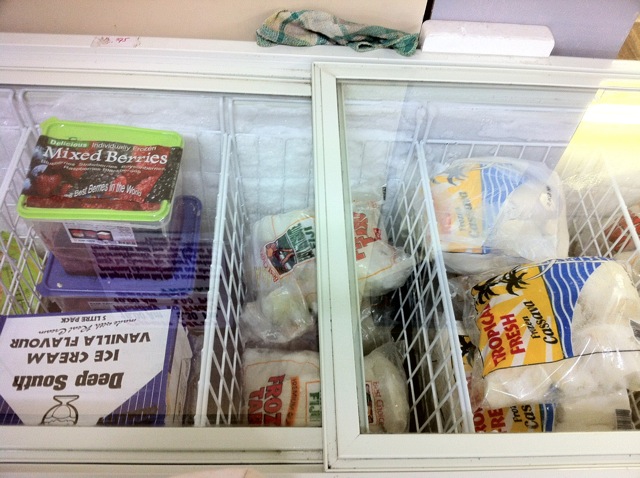 Ginger, Salt, Basil, Pumpkin Seed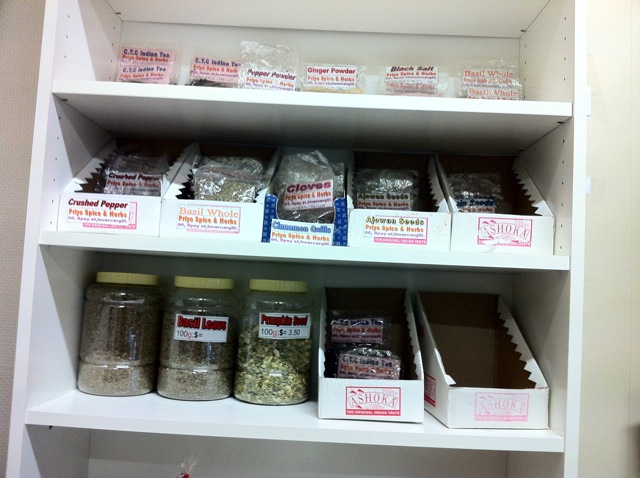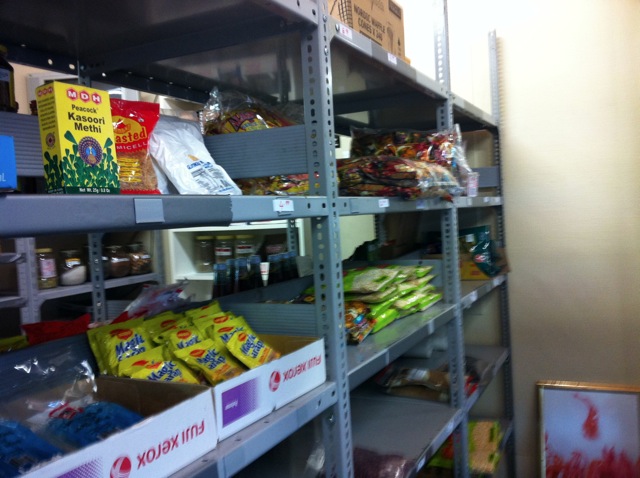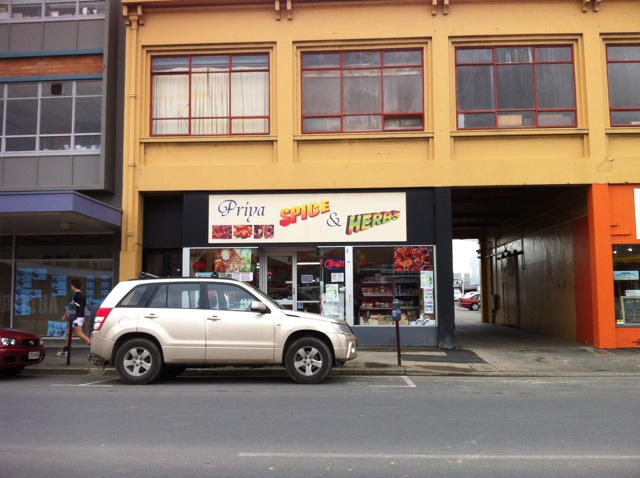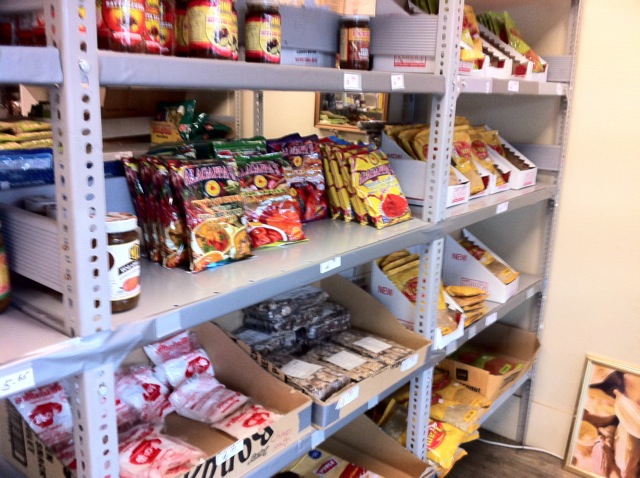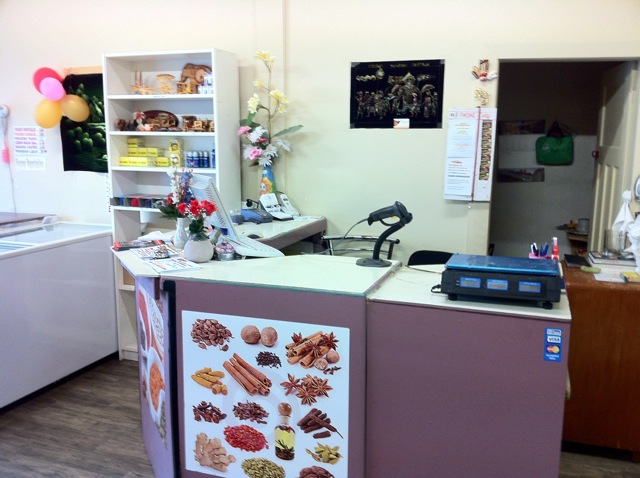 Fresh chilli's are often available in the refrigerator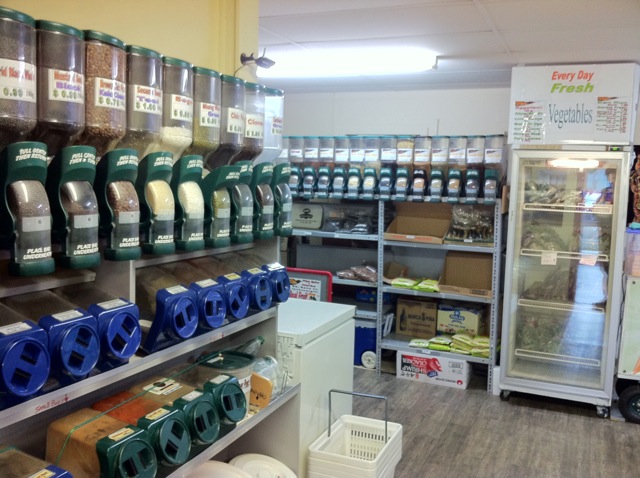 Barley, Rice Flakes, Soy Beans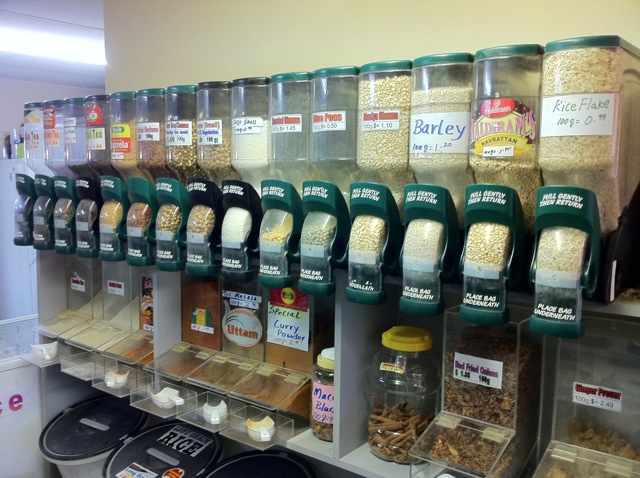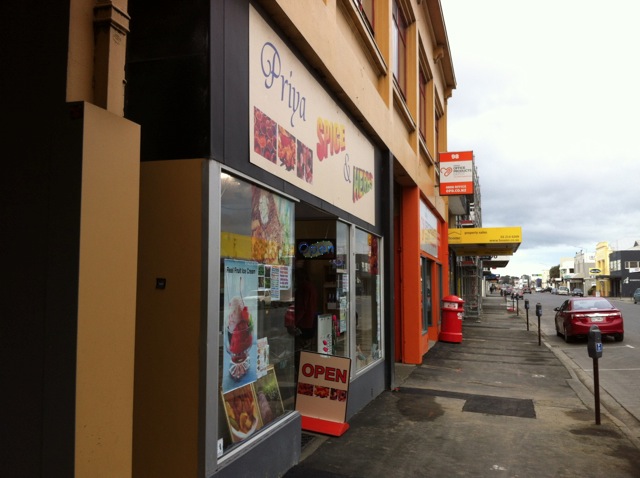 Canned Chickpeas, TVP, Dal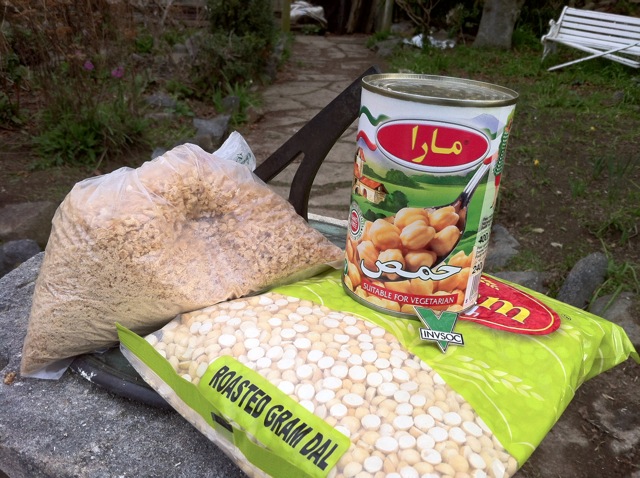 Italian made Chickpeas, made for the Indian, Middle Eastern markets.  A green V for Vegetarian/Vegan :-)  It would be lovely to see all New Zealand food similarly marked!


The green Italian woman on the back isnt bad either! :-)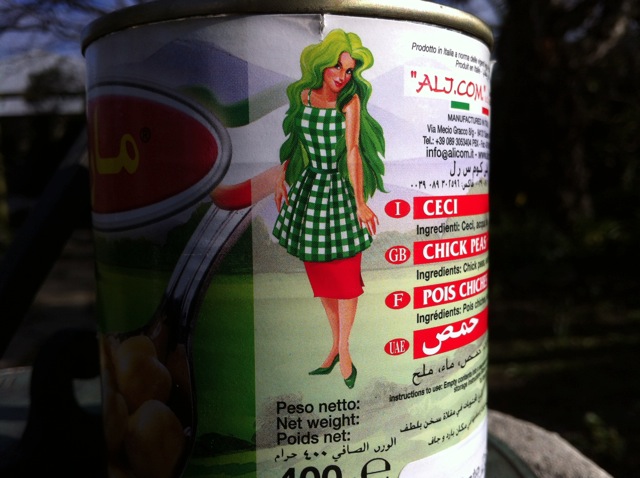 Its great to support small local stores :-)
Priya Spice and Herbs ~96 Spey Street