KiwiYo 
Perfect for vegan customers, Dole Mango or Pineapple sorbet!  Made with real fruit, Dole actually explain their vegan options on their website.  We vegan animal advocates are becoming a proper target market :-)

"Dole Mango" flavour sorbet, served with Lychee fruit, ~$4 sold by weight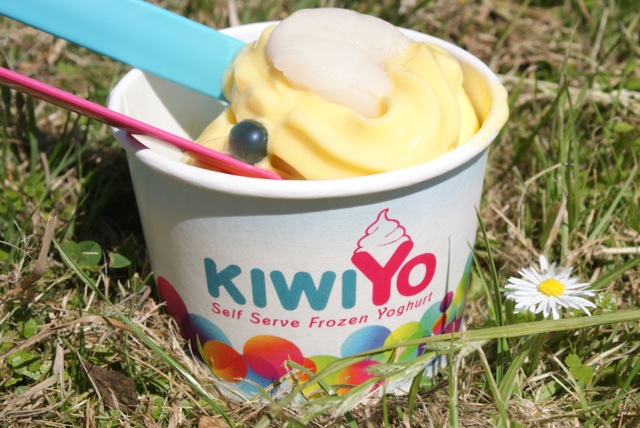 Perfect for those 28 degree Invercargill days :-)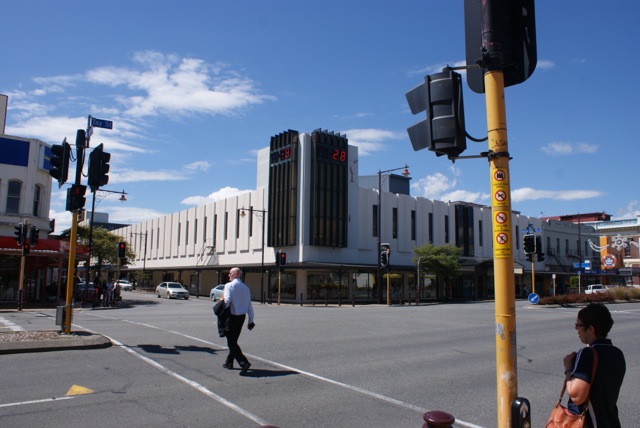 Customers walk in from Tay Street, past the seating area to the self serve machines.  There are several options of frozen treats, with the Dole fruit sorbet options VEGAN!  Simply choose your cup size and pour as much as you like.

Opposite the self serve machines is a huge variety of toppings.  The fruit selections are all vegan :-)
We had a great experience with KiwiYo Invercargill, and love that they have a superb vegan treat on tap :-)
 Pita Pit

Falafel Pita, $10.50 large although as "Pita of the Day" on Mondays, its $9.00 :-)

Choose the Falafel Pita, skip the non vegan cheese and choose which bright and colourful vegetables you'd like.  My answer is always "everything please".  Olives, Jalapeno Peppers, Tomato, Beetroot, Pineapple (seriously!), Carrot, Lettuce, Red Onion……
Many of the dressings are Vegan, try Mint, Mango or Sweet Chilli.


Our World Vegan Day 2011 memorial tree is nearby in the Otepuni Gardens (behind Pak n Save, just before the red bridge).  What better place to eat your Pita on a sunny day?


Take a seat on the benches by the Otepuni stream and enjoy.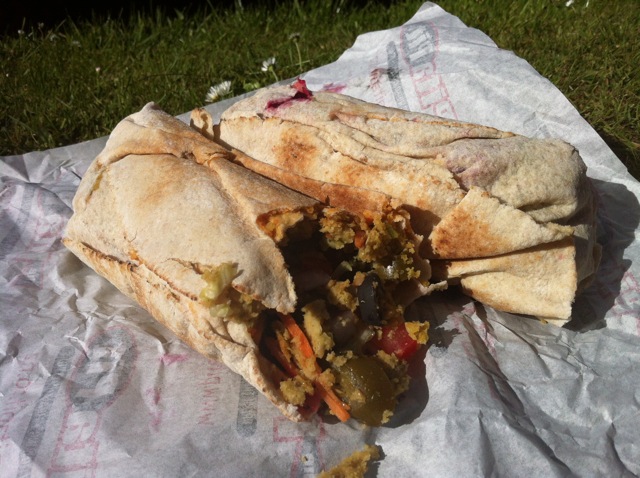 Definitely worth visiting again :-)
KiwiYo and Pita Pit
47 Tay Street