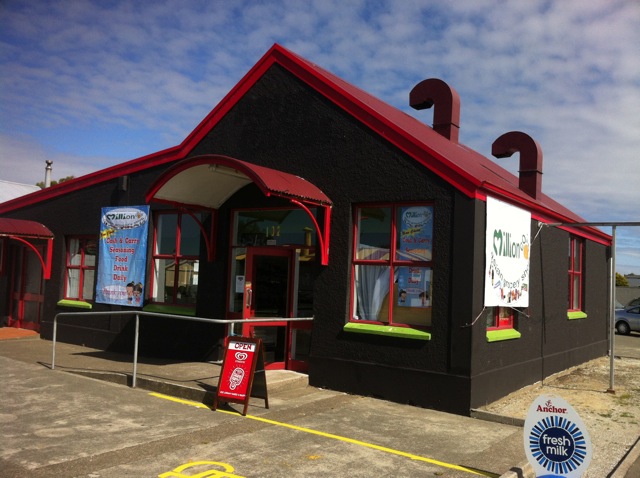 Million Coin Asian Grocery Shop offers fresh tofu, unusual vegetables and products imported from Asia.  The Thai family who run the store are friendly, and many Vegan friendly products can be found inside :-)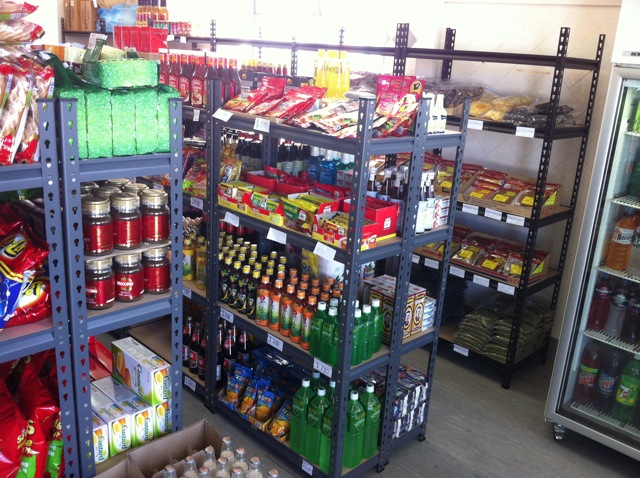 Thai Soymilk sold in soda bottles and Lychee jelly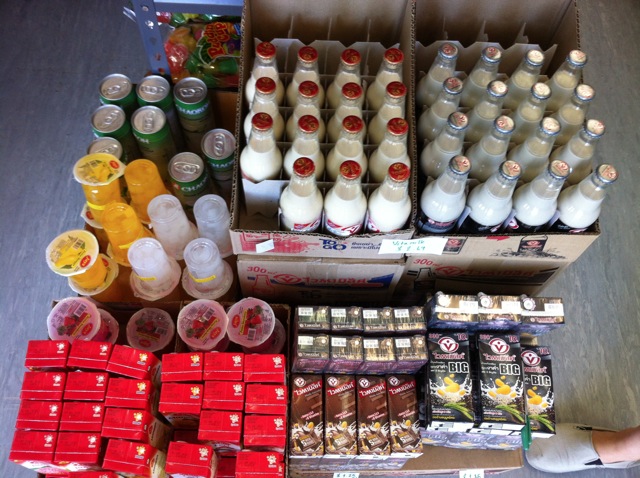 Aloe Vera drink
Tapioca
Agar powder!  Great for cheesecakes!  Dan has a fantastic Coconut Chocolate Cheesecake recipe which requires Agar.  Until "Million Coin Asian Grocery Shop" opened, it was VERY difficult to buy Agar here in Invercargill.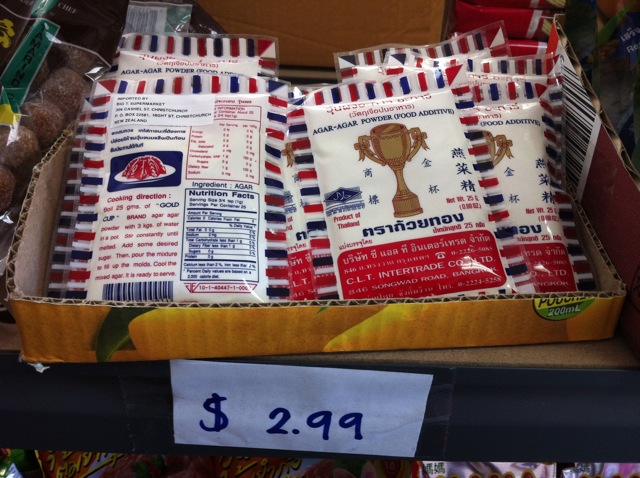 Sesame Seeds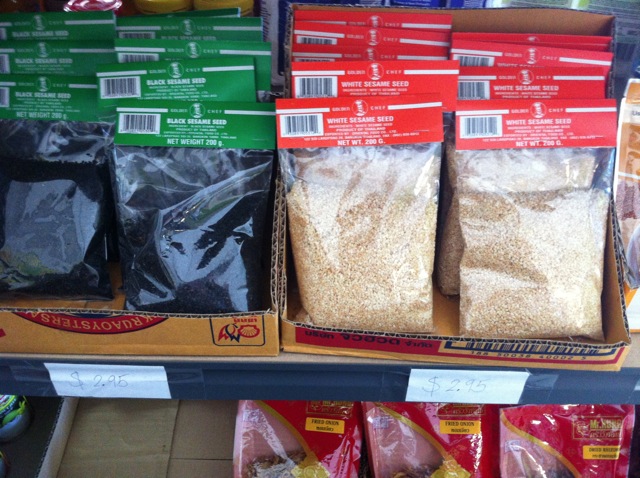 Fresh vegetables and frozen products are stored in three freezers instore.
Edible fungus (for people who like mushrooms :-) )
Bamboo shoots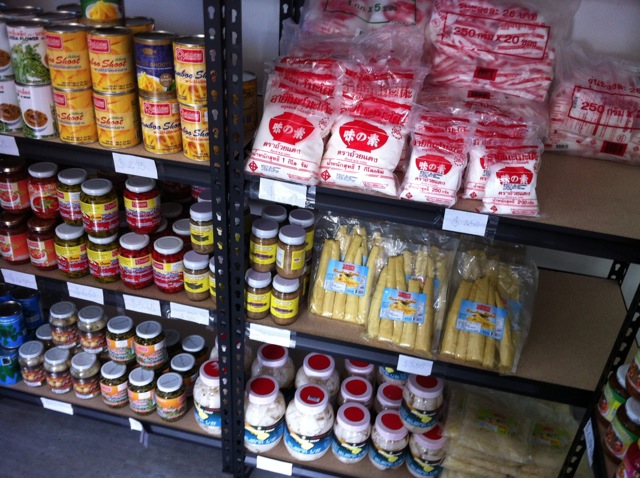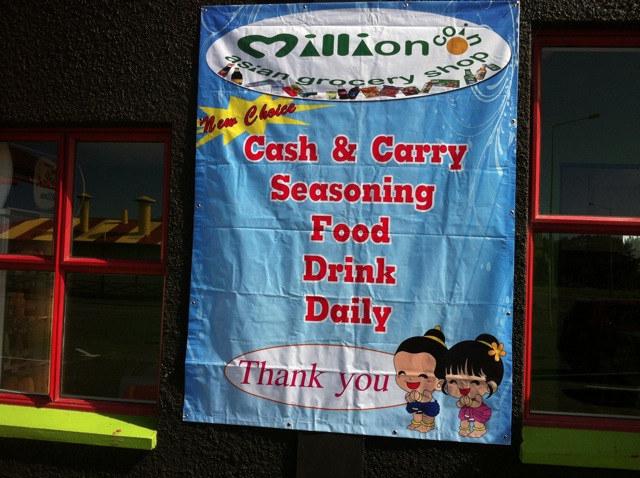 There are two kinds of tofu available.  This brand is made in Dunedin and is very good.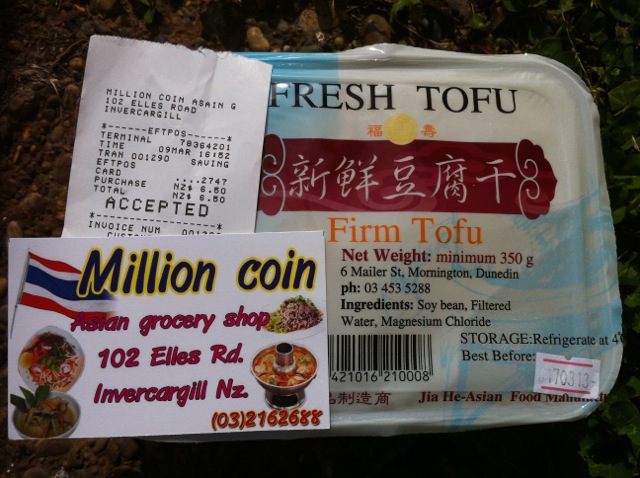 Eerily floating in water :-)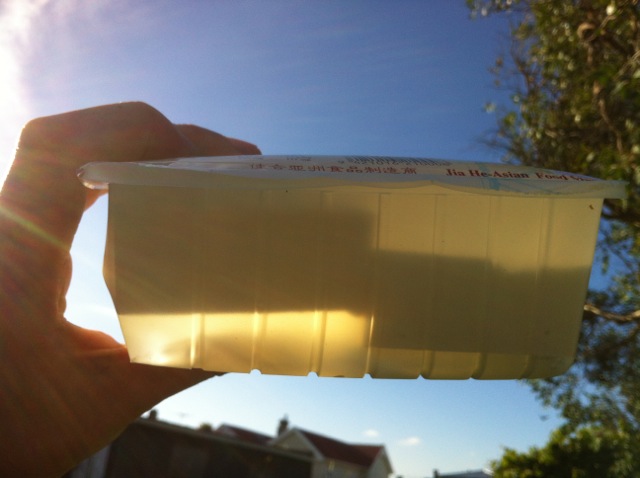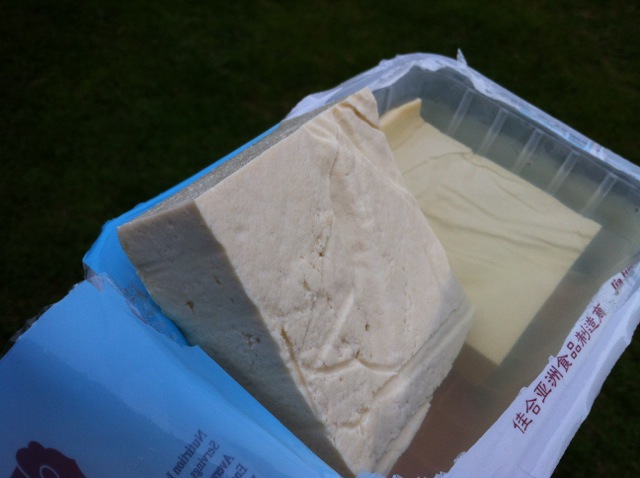 Great for stirfried vegetables! :-)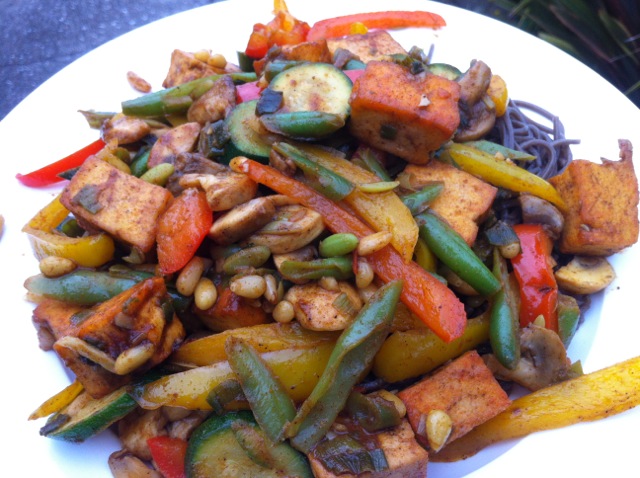 Sesame seeds, Agar powder, Udon noodles and soymilk :-)