We have a great time at every Invercargill Vegan Society event, but our March 2016 potluck REALLY took the cake.  Or rather, took the various selections of chelsea buns!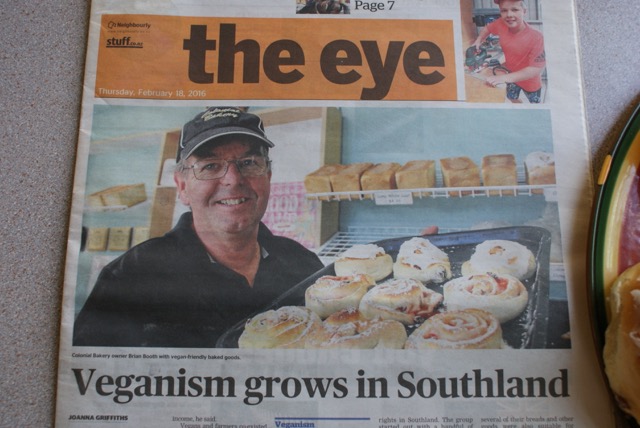 Naturally, that gave us our theme for the next potluck!  Baked goods appeared in all forms.  Some of them, were even Colonial-ly Baked goods, like the iced buns and donuts featured here.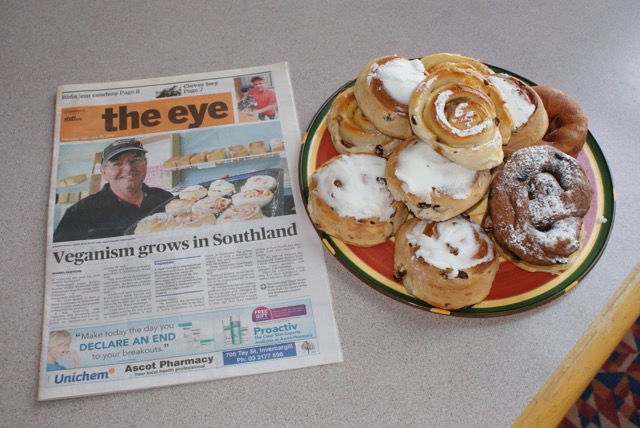 The headline read "Veganism grows in Southland", and grow indeed our potluck did.  This month marked a large influx of first time guests, keen to meet other animal rights supporters.  We had Lilli visiting from Germany as she campervan-ed her way across New Zealand.  Lilli actually stayed an extra night in Invers just to attend our potluck, we're touched! :-)
Also, guests from Malaysia, Thailand, the USA, China, Canada, South Africa….the international potluck :-)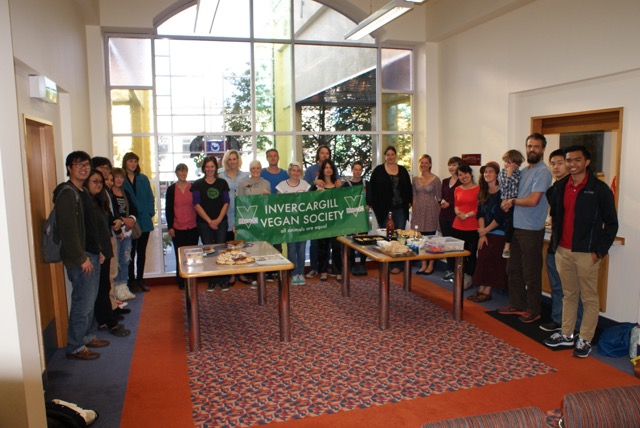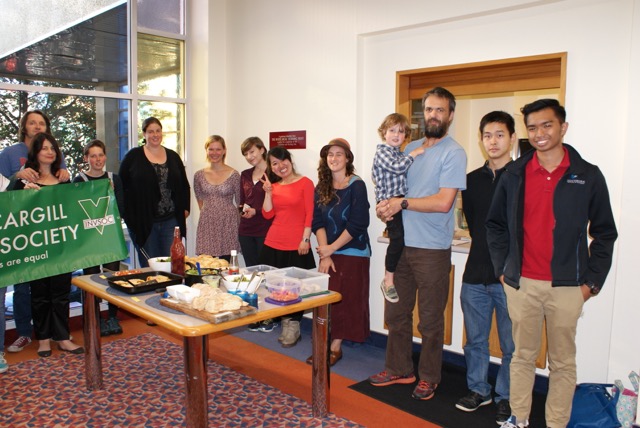 Among our new friends, graduating vet student Sarah.  Fresh off the plane from Massey University, Sarah was actually in Southland to visit *slaughterhouses*.  What a messed up world we live in, when people who go vegan to help animals, who train to become vets to help animals…has to watch them being killed to graduate as….someone who saves animals!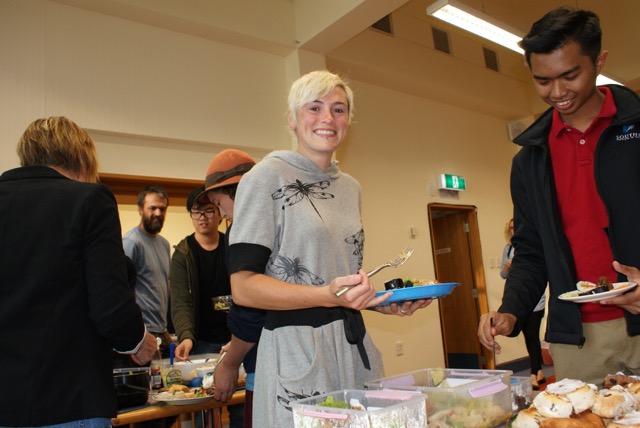 We supported Sarah through her short stay, where she visited various forms of animal slaughterhouses throughout our province. Watching animals be killed was very emotionally disturbing, and did not prove helpful to her work saving animal's lives.
 Thankfully Sarah had time to hang out with local vegans too – she knows there's more to the south than animal cruelty and suffering!
Colonial Bakery's chelsea buns, country pies, ciabatta bread rolls, Hell salad, sushi, pinwheel scones, tomato and nut cheese flan (raw), pesto, hummus, herb aioli, Marmite and "cheese" scones………..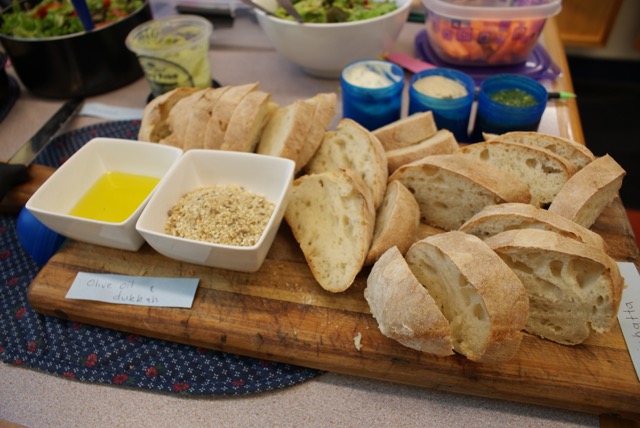 Country pies, made with flaky pastry and stuffed with tofu, vegetables and love?  I definitely detected traces of love.
Sushi, stir fried rice, salad, ciabatta rolls, donuts, caramel slice, Chinese black fungus salad….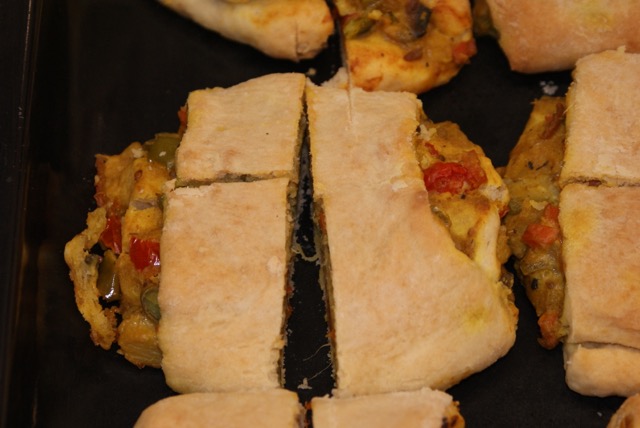 Chinese black fungus salad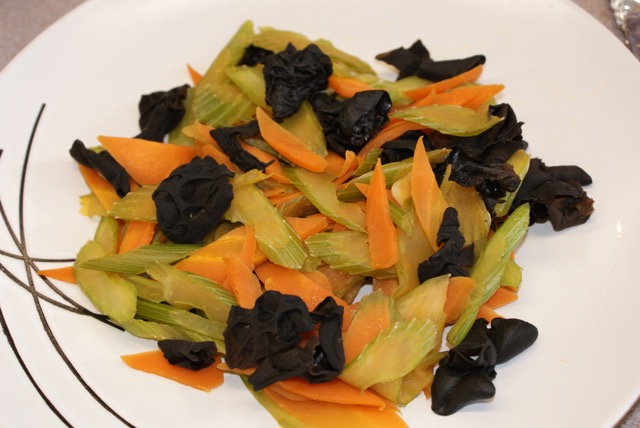 Yolanda made some great new friends :-)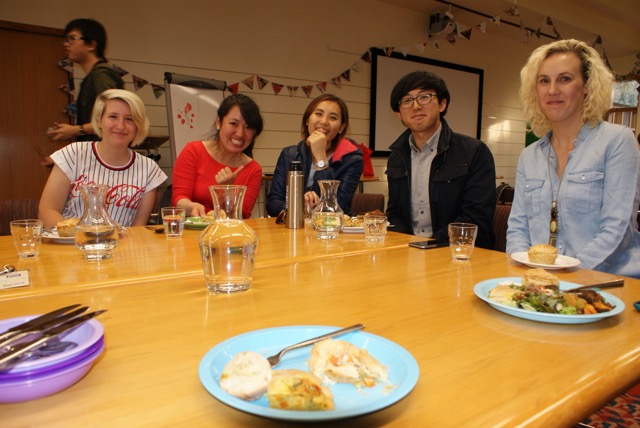 Caramel slice, almond, mandarin and poppy seed cake (with soy yoghurt), ANZAC biscuits, pancakes…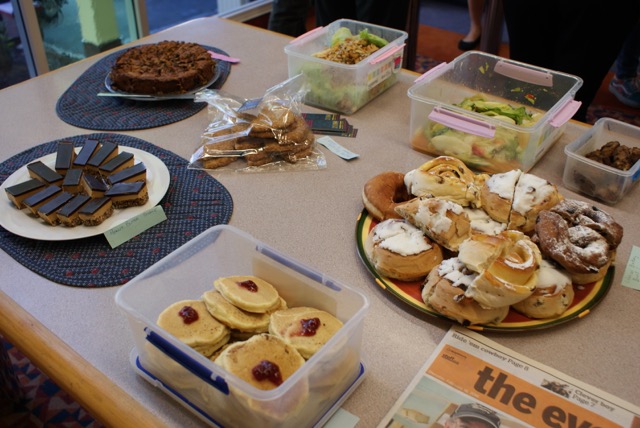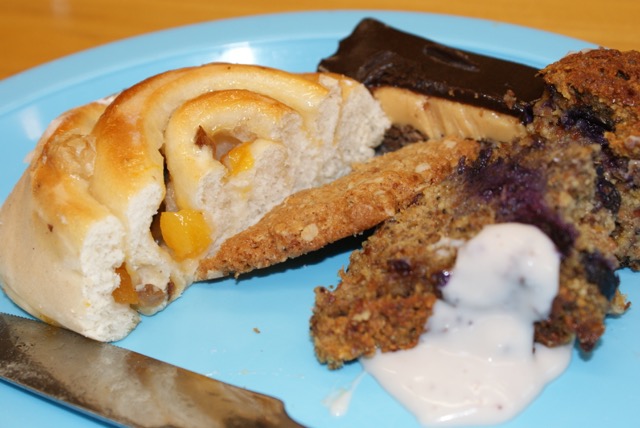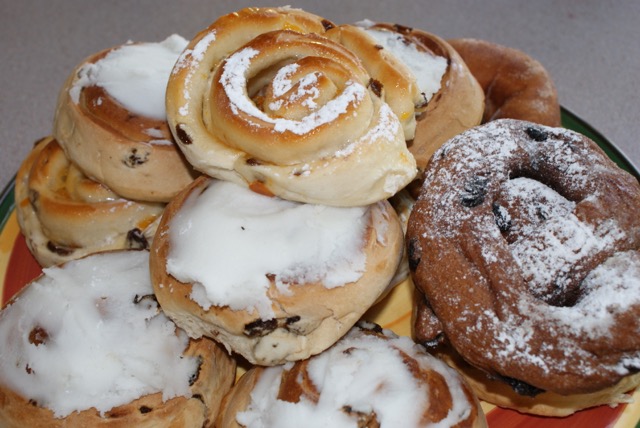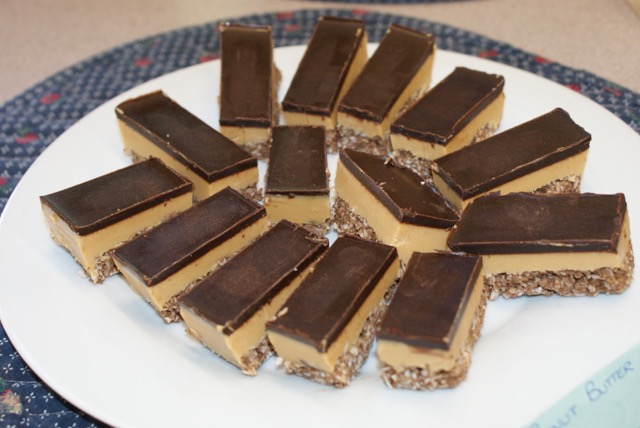 "I ate here because you serve vegan options" cards, to leave at vegan friendly food businesses :-)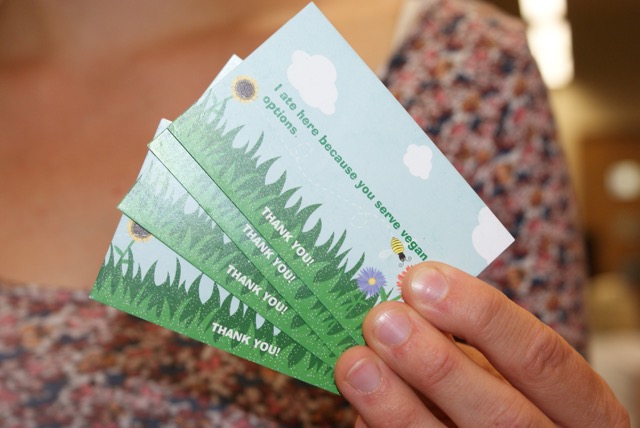 Thank you everyone for a great night!  Best wishes to Lili, and to graduating vet Sarah.  Thank you all for saving the lives of animals in need.