"My Grandmother gave me this recipe that she saw in a magazine, bringing down a cake for my birthday one year, from then on, I've called this my "Grandmothers" recipe, as though our family has a storied history of vegan baking :-)"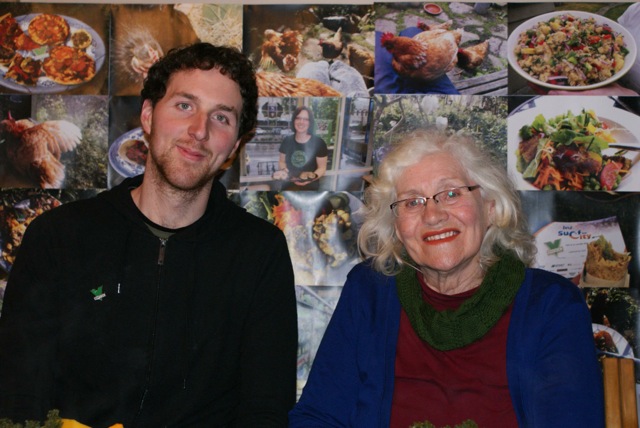 Description given in the magazine cutting
"Eggless, no milk and on butter.  Suitable for vegetarians and Vegans.  Stays super moist for ages.  No eggs or dairy means longer shelf life.  Very cheap and simple to make""
Ingredients
1 and 1/2 cup self raising flour (sifted)
1/3 cup pams cocoa powder (sifted)
1/2 tsp baking soda
1/2 tsp salt
1 cup sugar
1/2 cup veg/rice bran oil
1 cup cold water
1 tsp peppermint essence
2 tsp vinegar
"Optional" Chocolate chips to melt, spread as a coating on top
Utensils
– Large bowl for mixing dry ingredients
– Small bowl for fluid ingredients
– Your favourite stirring spoon
– Glass/cup for measuring
– Baking tray
– Cooling rack
– Small pot for melting "optional" chocolate chip coating
– Spatula for spreading chocolate coating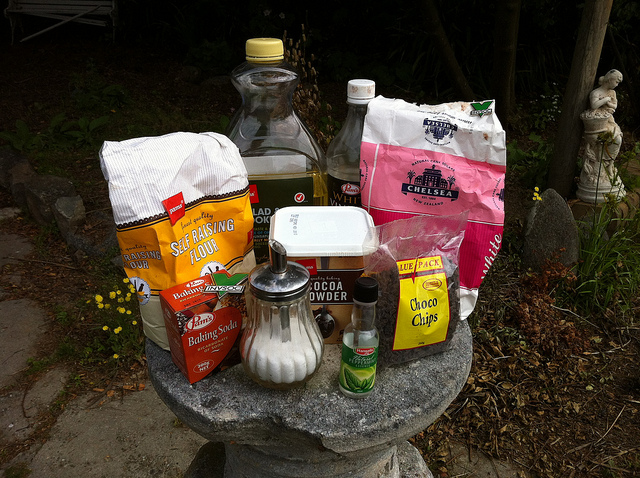 Method
Preheat oven to 190 C.  Mix all dry ingredients into a large mixing bowl.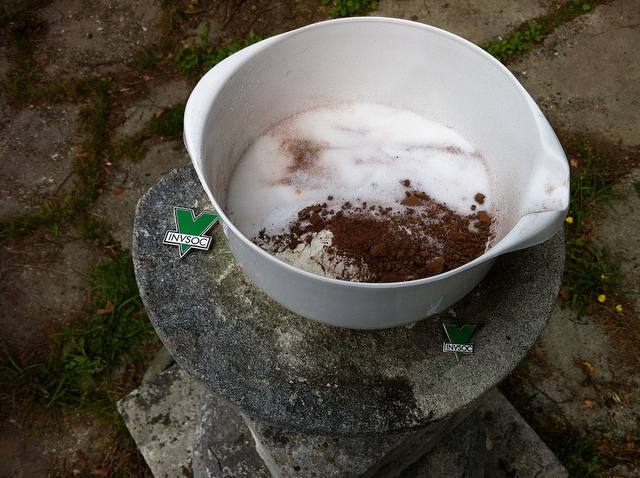 Mix wet ingredients in a separate bowl (except vinegar).
Pour wet into dry and gently mix.
Add vinegar and stir to blend.  I add chocolate chips at this stage :-)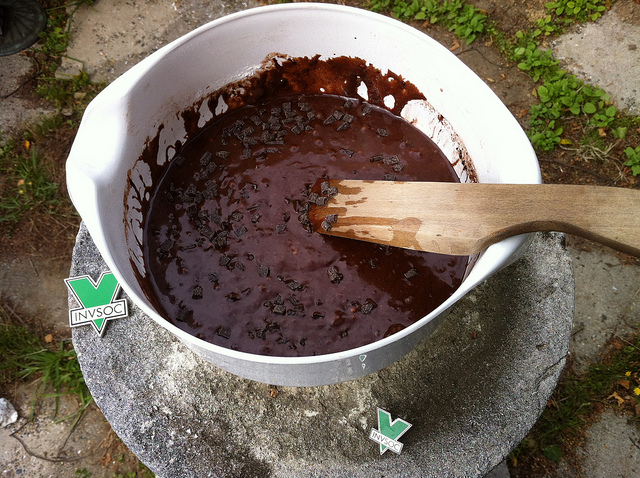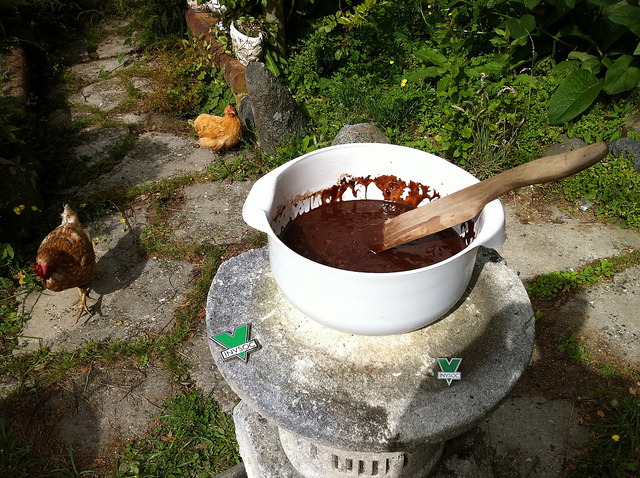 Pour into a baking tin, and bake for 40 minutes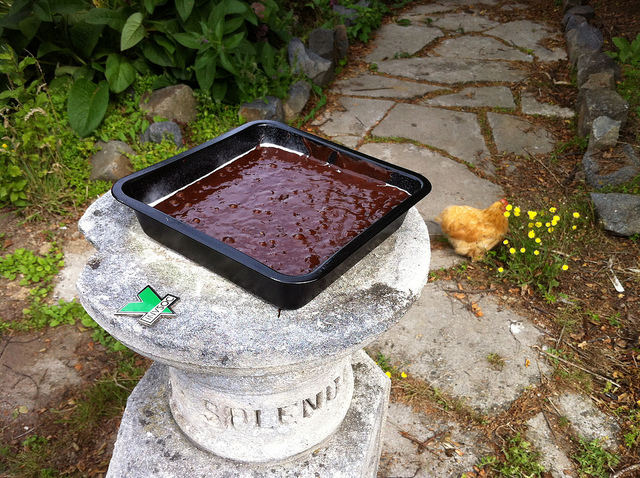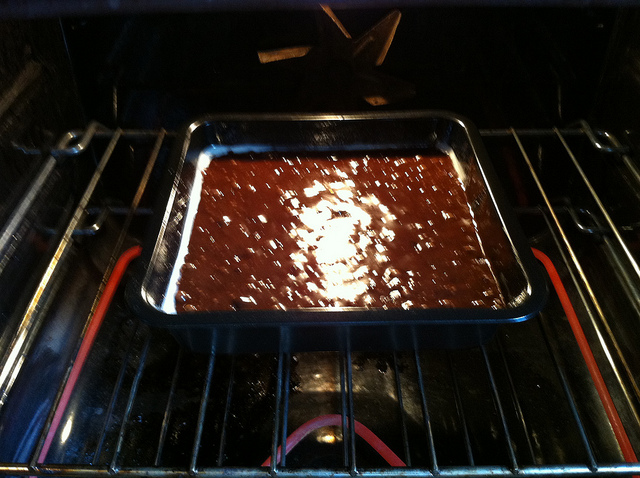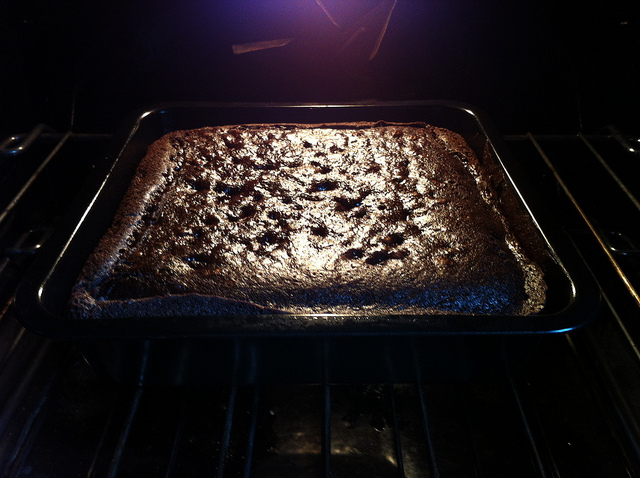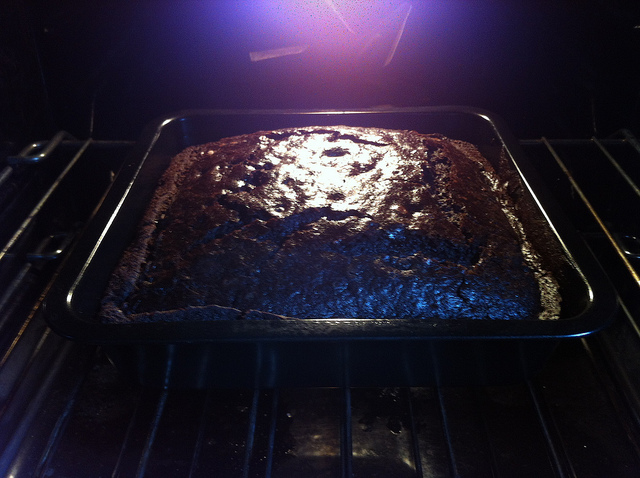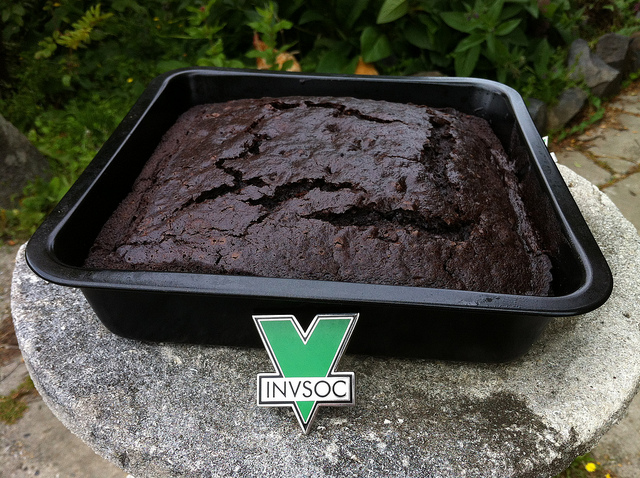 Cool slightly, remove from tin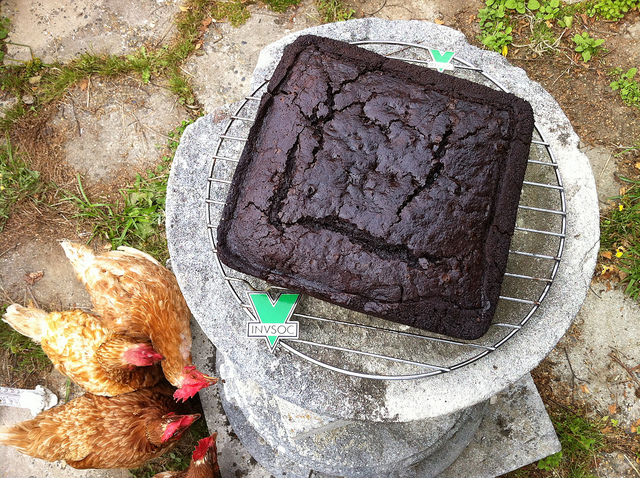 "Optional – drizzle with melted dark chocolate."  Oh cmon, like that was ever just an "option"! :-)
Its best to wait until the cake is fairly cold before adding the chocolate on top, or else it takes longer to "set".
I melt chocolate chips in a small pot, stirring gently so they dont burn, it only takes a few seconds until you have a lovely smooth mix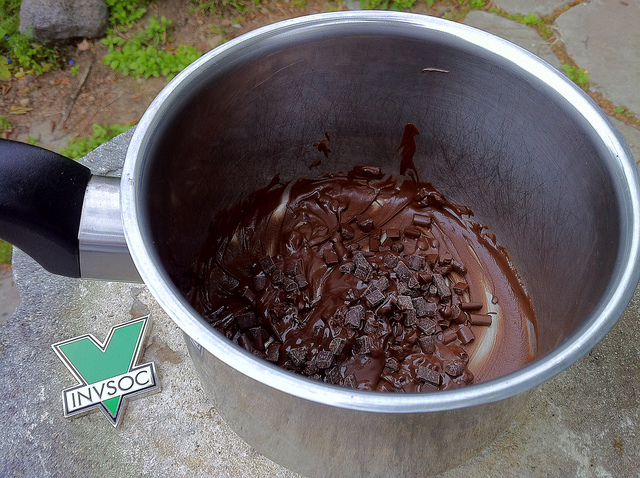 Which is applied with a spatula, it starts off light brown, and cools into dark chocolate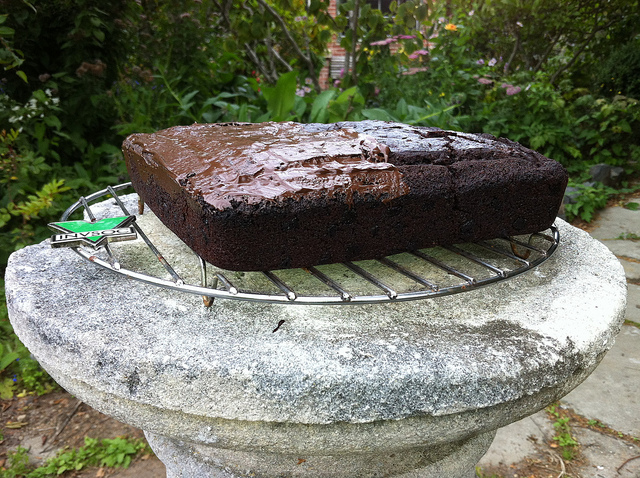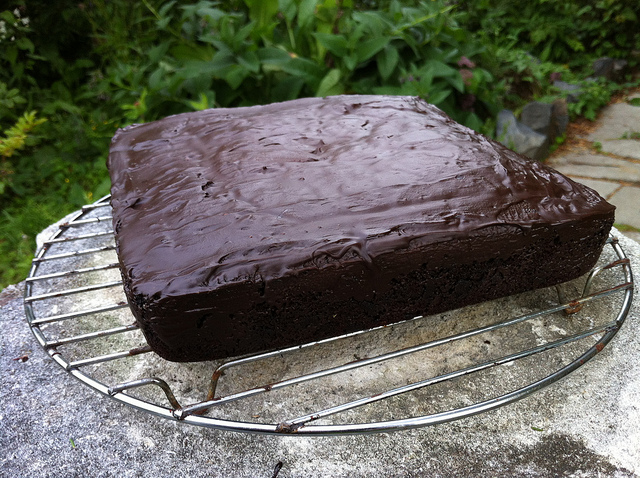 Leave until entirely cool, then cut into pieces, and enjoy with your friends :-)