"Have you ever seen an America television show where they use the term "sandwich" for a burger?  Well, how about we misappropriate the term in turn, for this "American" Falafel burger, combined with fresh vegetables, a burger patty and a little falafel, they're a useful way to use those dastardly end pieces from a loaf of bread!"
 Ingredients
– Bread (you could use Burger Buns if you're all fancy and live in North Invercargill)
– Burger patty (I used Bean Supremes "Gourmet Burgers", easily found at all local supermarkets with the refrigerated tofu and falafel)
– Falafel, gently fried
– Fresh vegetables, I used slices of Tomato, Red Onion and lettuce leaves
Optional:
– Salt and pepper
– Soy Cheese/Vegemite/Marmite for a different flavour to add to  the bread
Utensils
– Sharp knife for slicing vegetables
-Frying Pan for Falafel and Burger patty
– Cooking oil
– BBQ Spatula for flipping Falafel, Burger patty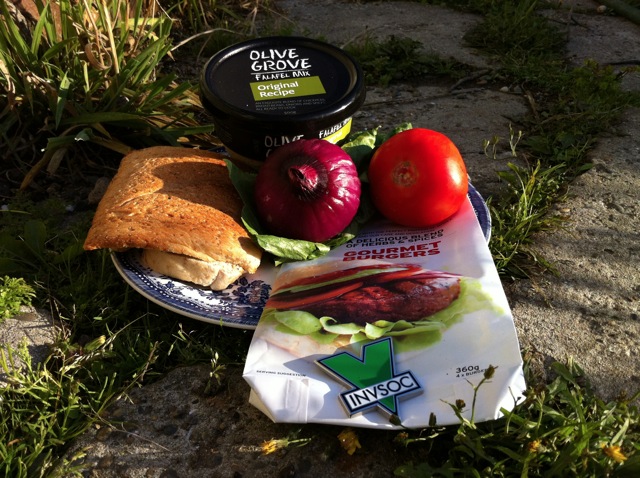 Fry Burger Patty and a round ball of Falafel in your frying pan with a little Cooking Oil.  While you wait for them to fry, slice your vegetables, in this case, tomato and red onion.  Arrange artistically on a piece of bread, and add salt and pepper (optional)
Soon the patty and falafel will be fried and lightly brown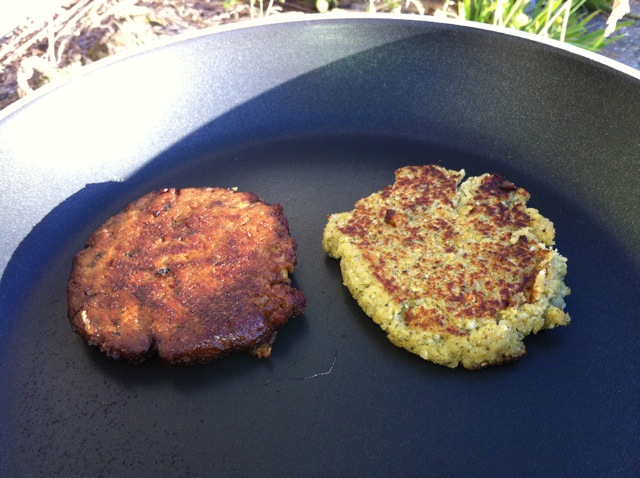 Clumsily plop burger patty atop vegetables.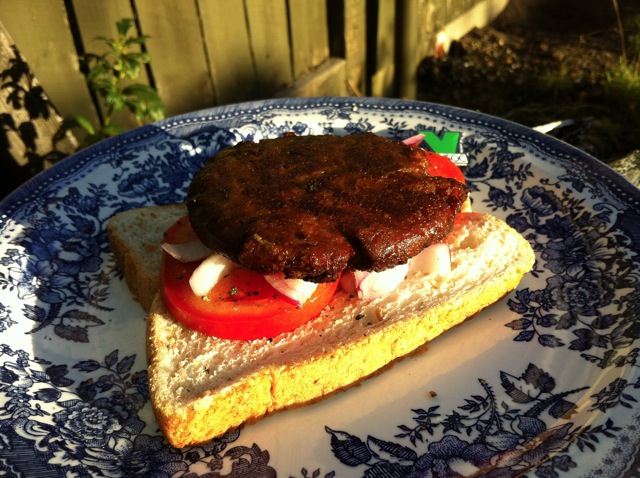 Lettuce being put on top of the burger patty adds a little variety for when you then add the grilled Falafel


Add top piece of bread, whether it be an end piece from a loaf of sliced bread ("the best thing ever!") or an actual designated burger bun, you fancy thing you! ("The best thing since sliced bread!")  :-)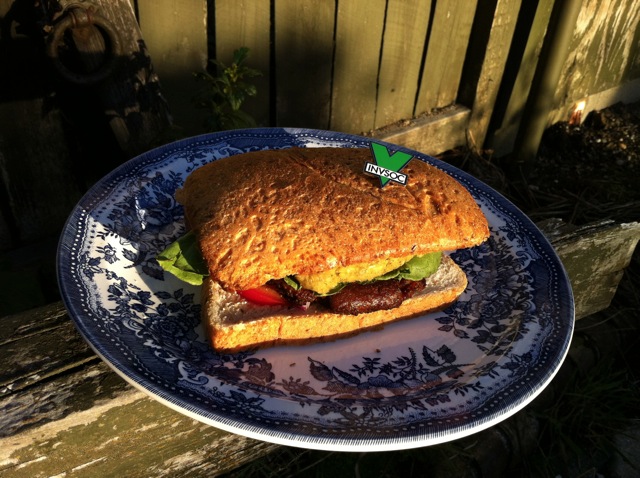 You could also make a FANCY burger, by using Ciabatta rolls, thick slabs of Tofu, gherkins, fried onion, beetroot….and perhaps some home made kumara chips :-)
 

Enjoy with your friends :-)