September 5th 2014
The Invercargill Vegan Society was invited for a "Hot Seat" display at the Invercargill City Library!  INVSOC member Jen Stone had a great afternoon talking with interested Library-dwellers about why we care for animals.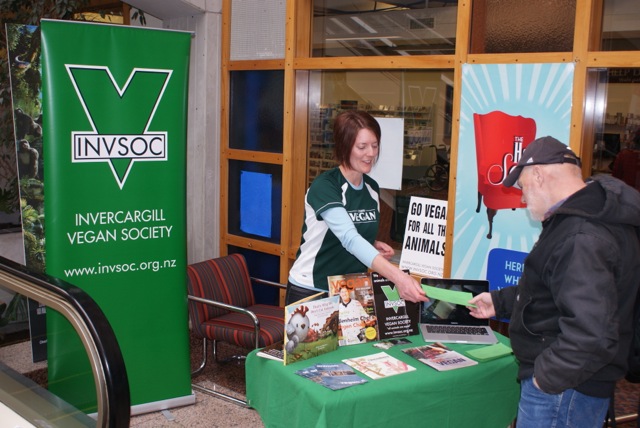 "Jenny Stone from the Invercargill Vegan Society (INVSOC), which has grown to include around 40 members since it was started as a one-member society in 2010, will be in the Hot Seat today.  Vegans don't eat meat, wear leather, use products tested on animals or attend circuses etc.  If you want to know details, understand the reasoning – or just simply ask, "why?" – come on in.  You'll make her day with your curious questions."

Building hype!
No pressure :-)  We played  The Vegan Society video "Making the Connection" and showed various vegan magazines, books and leaflets.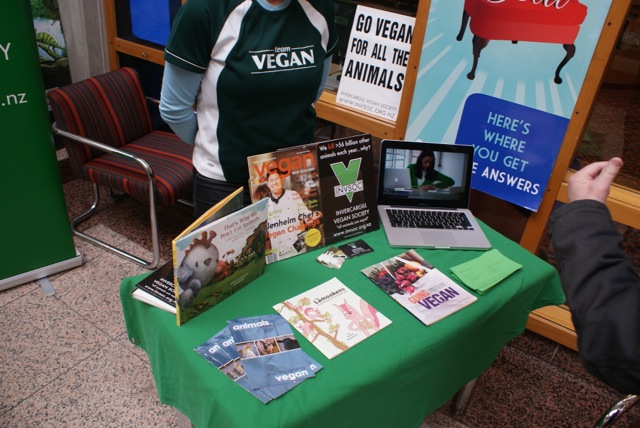 Great work Jen!