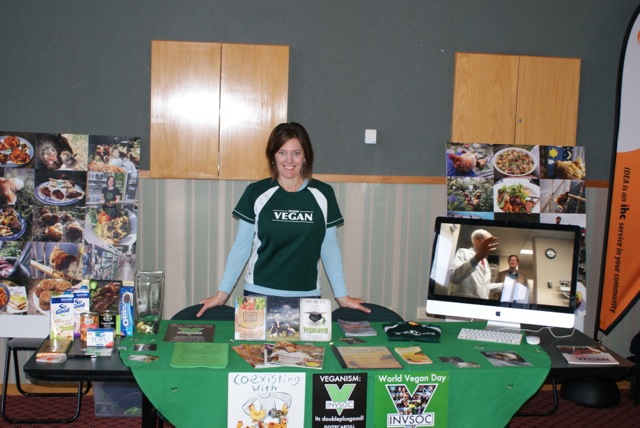 The Southland Express newspaper covered the upcoming Mayday Health and Disability Expo, listing the Invercargill Vegan Society as an exhibitor :-)
The Workingmen's Club has narrow stairs for Vegans with large feet!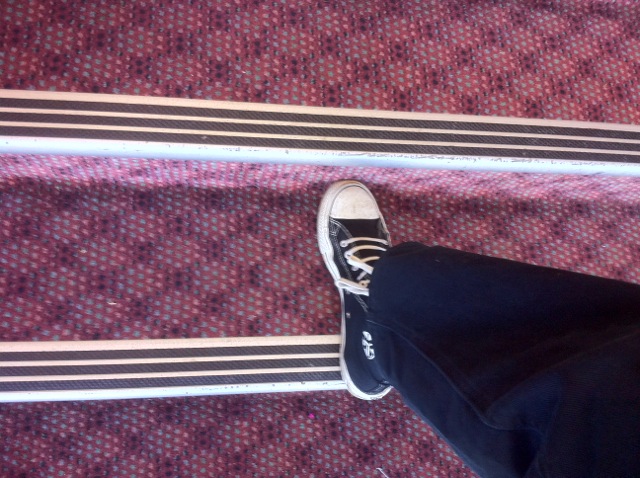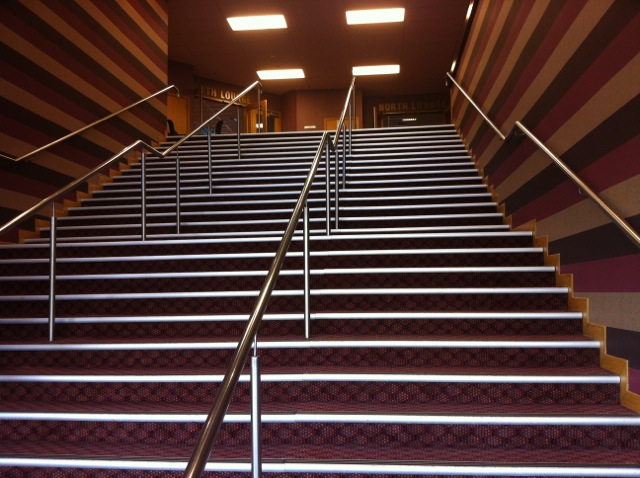 Jen at the Invercargill Vegan Society stall :-)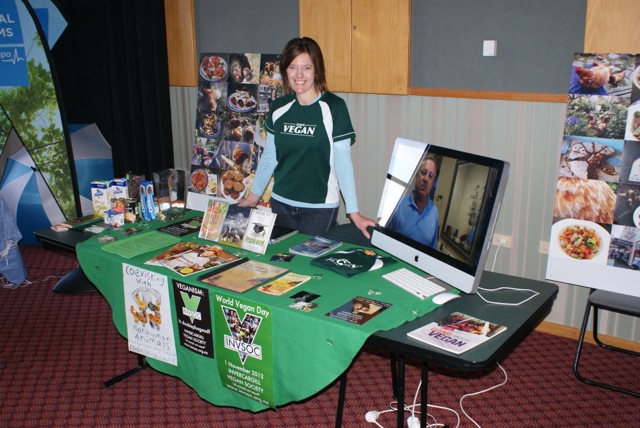 We had a free raffle, giving away Vegan food, along with recipes for Vegan Macaroni Cheese, Super Quinoa Burgers, Chickpeas with Spinach (Garbanos Con Espinacas) and Apricot and Sultana Bran loaf.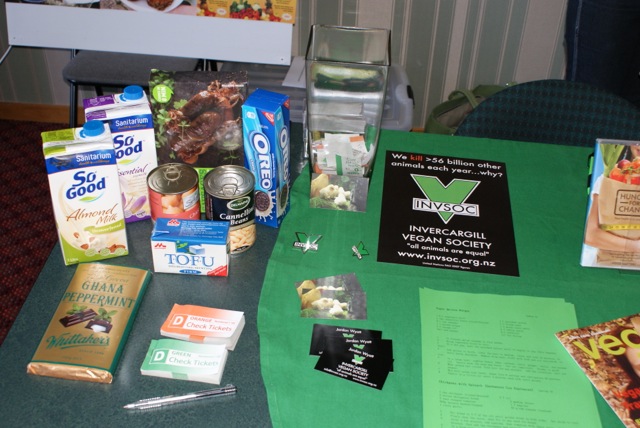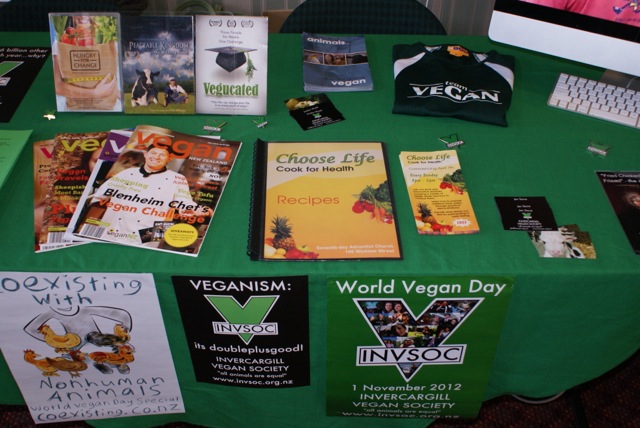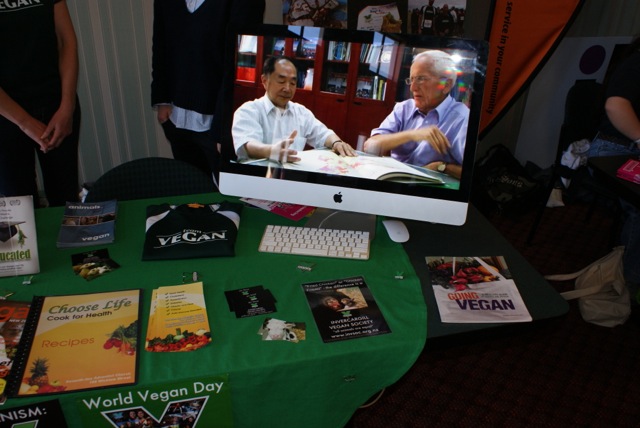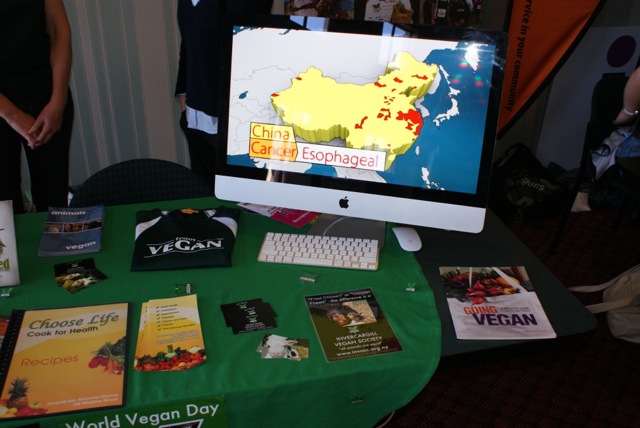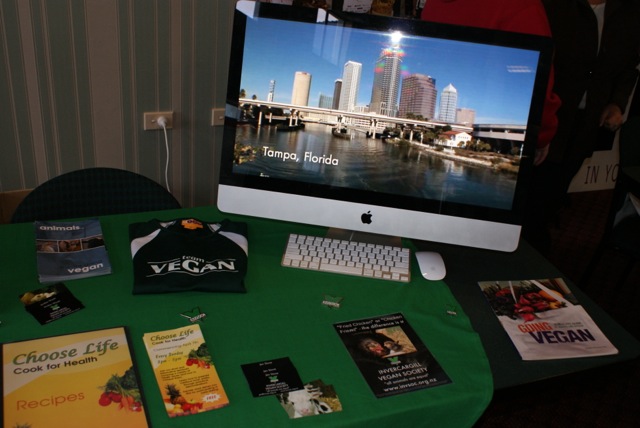 We wouldn't be the Invercargill Vegan Society without Hen Friend videos!  Curious Hen cleaning her tail feathers :-)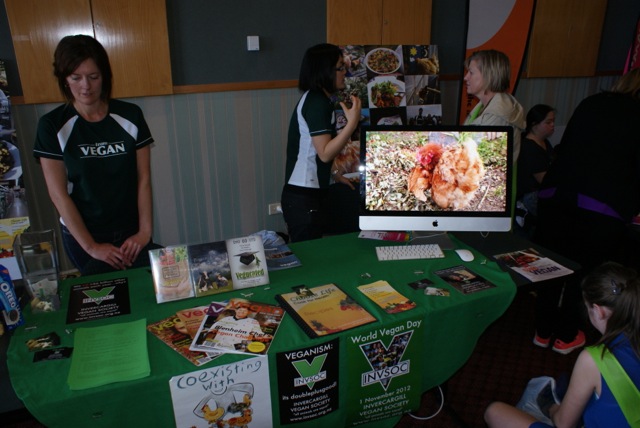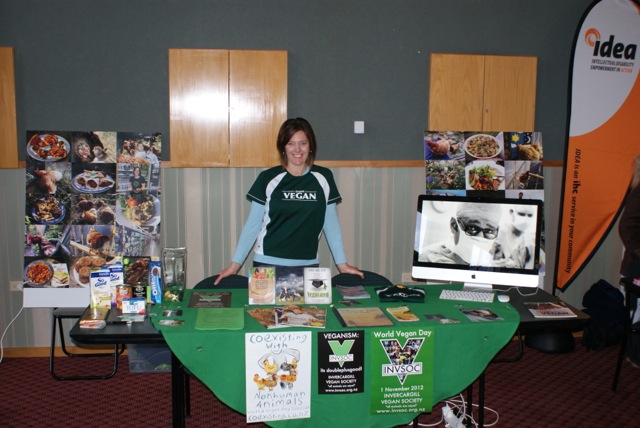 We had a lovely day, speaking to more than a hundred people who were seriously interested in Veganism.  Jen and Jordan recorded an audio clip about the days activism :-)
  click to download directly
Some of the interesting comments received :
"Why do you have Chickens?"
"I am allergic to vegetables"
"What would happen to all the sheep?"
"If we don't milk the cows, it will hurt them, we HAVE to drink milk!"
"I don't like eating."
"I didn't get this size eating plants!"
"Being Vegan makes more sense than Vegetarian"
"I wouldn't want to be as skinny as you two!"
"I'MMA STICK WITH OMNAVORE!" [sic]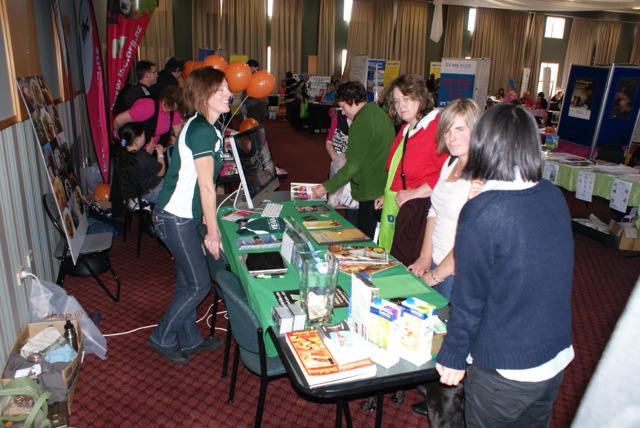 A4 photos of Hen Friends, Vegan food and INVSOC events.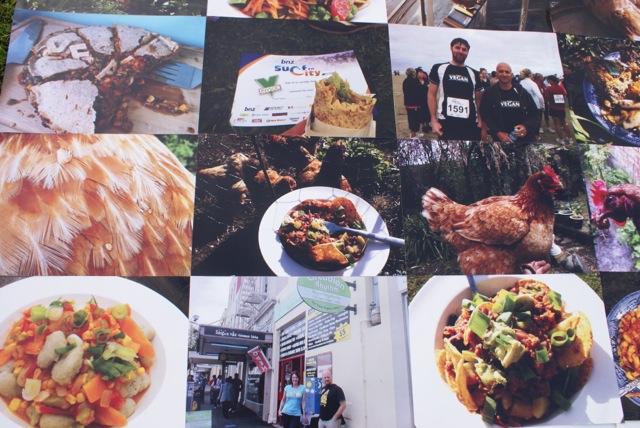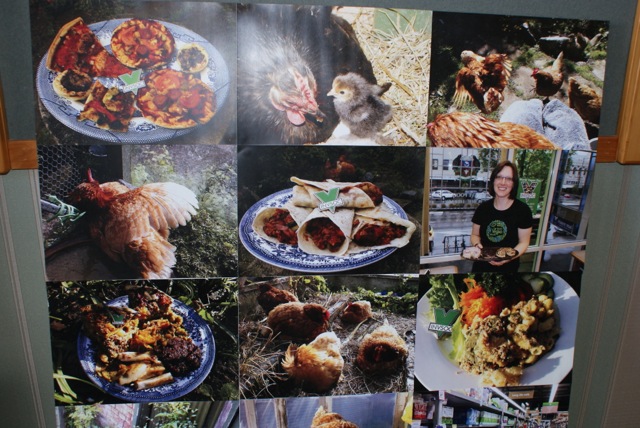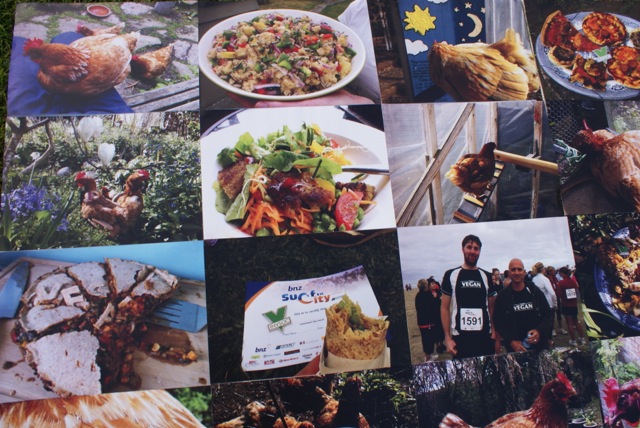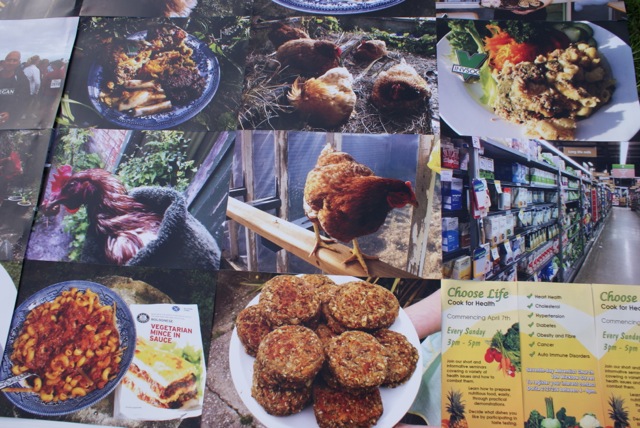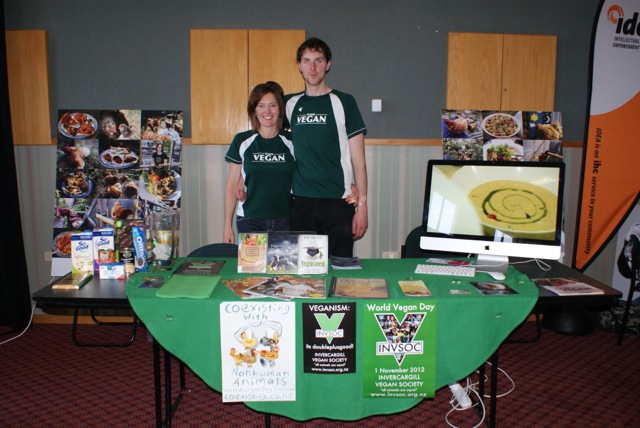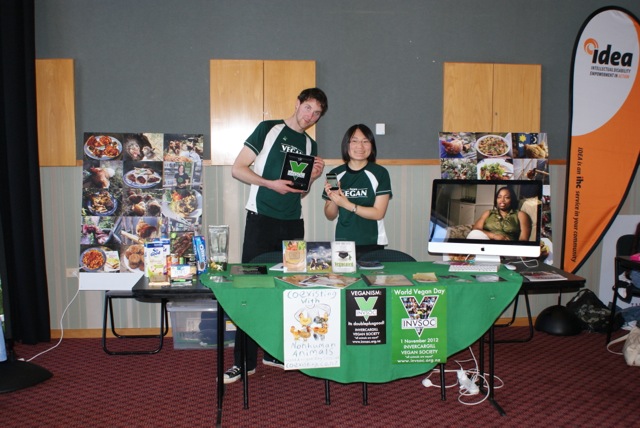 Last years Health and Disability Expo had over 2000 attendees.
Very Eco Cycles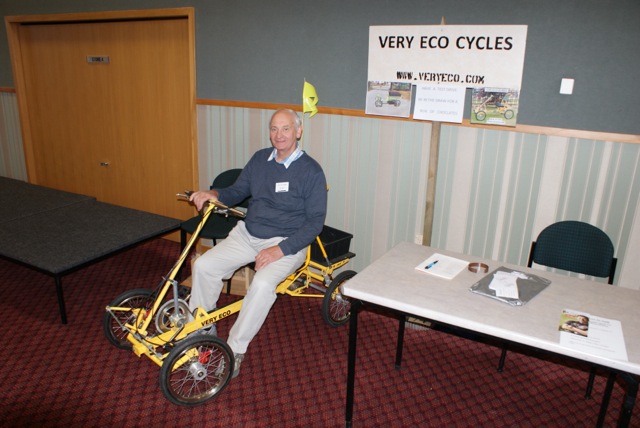 Riding tricycles indoors, at a convention centre?  Reminded me too much of "The Shining" to give it a go!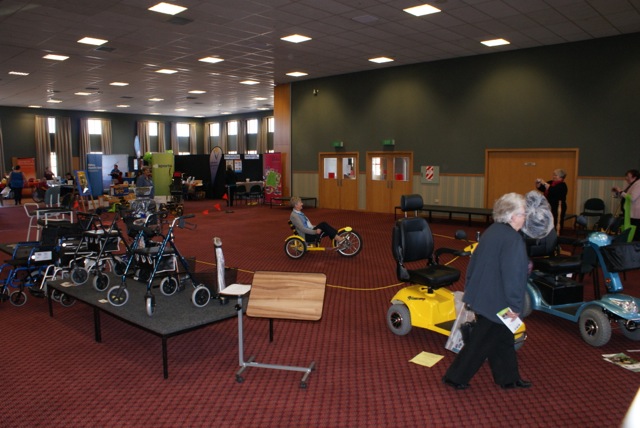 "Come play with us Danny, forever and ever and ever….."
Invercargill Vegan Society twins are nowhere near as scary though :-)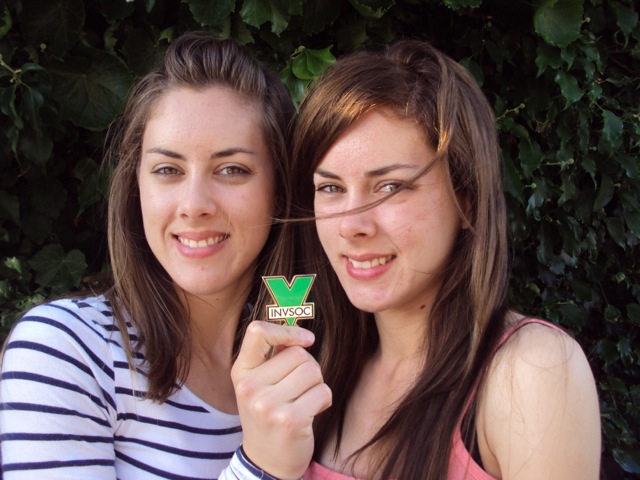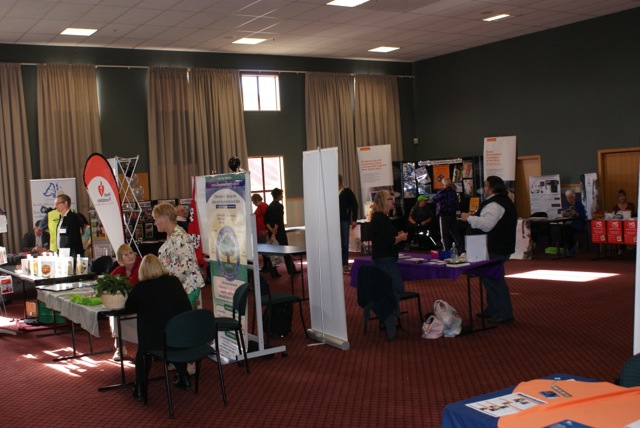 Rebecca Amunsden, activist extraordinaire at the INVSOC stand :-)
Our Vegan table was well received by expo goers.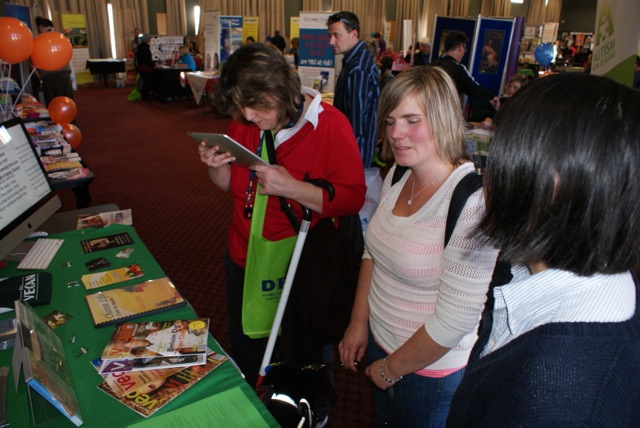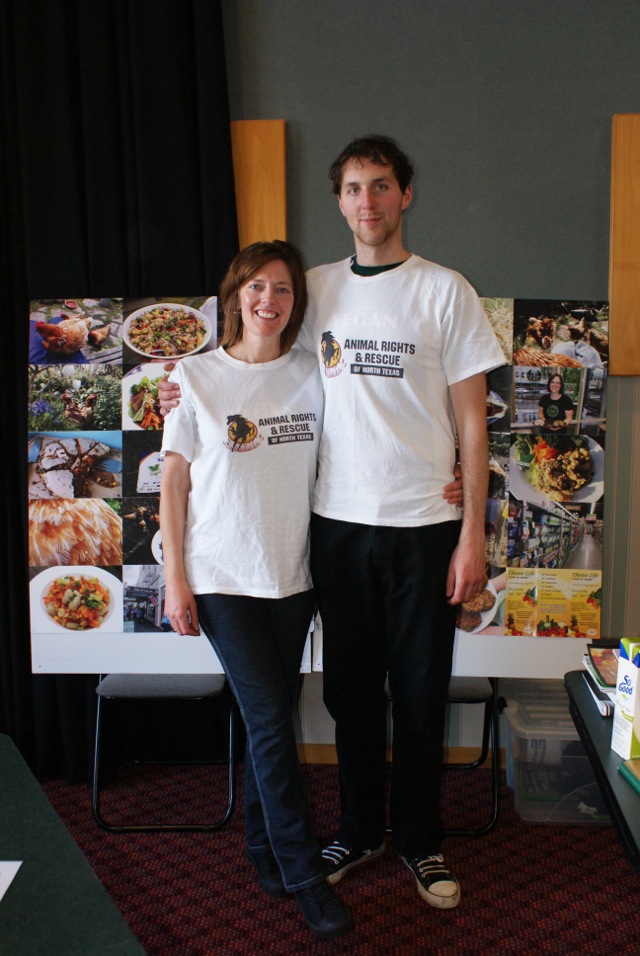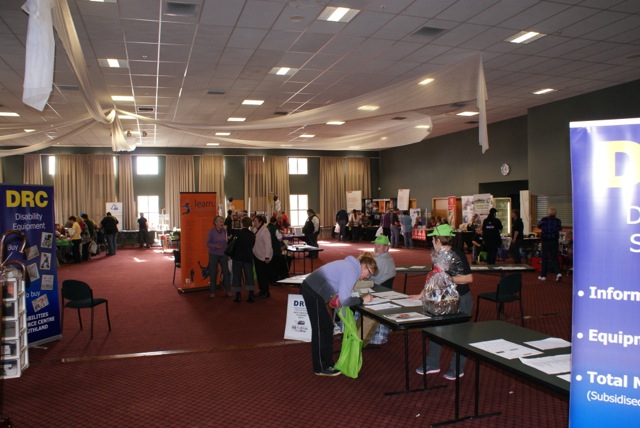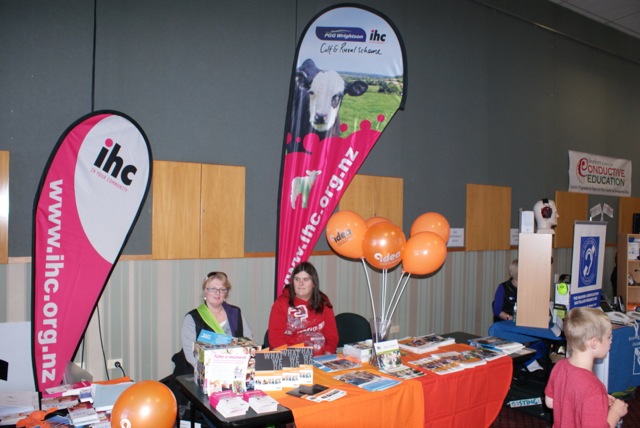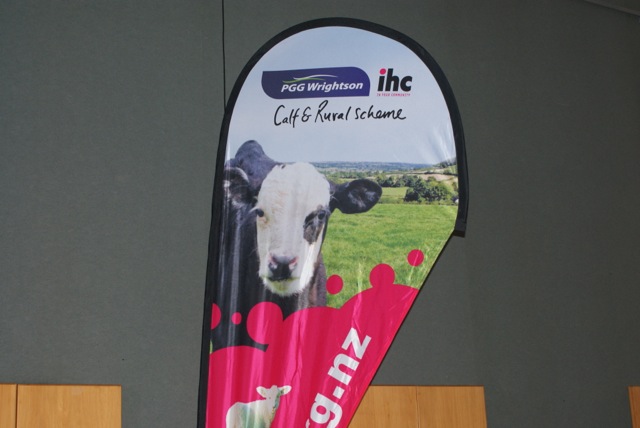 Similar campaigns are run to fundraise for rural schools.  Here is the "Bobby Calf Registration" form for South Pacific Meats.  SPM operates an infamously polluting and abusive local  slaughterhouse.  Here we see that 40 cents from each male baby killed will go towards the schools, and that farmers dobbing in the males can win a trip to Melbourne, Australia.  They can bet on horse racing, go shopping or on a wine tour.   $80,000 raised for schools would mean 200,000 baby males being killed by SPM in 2010 alone.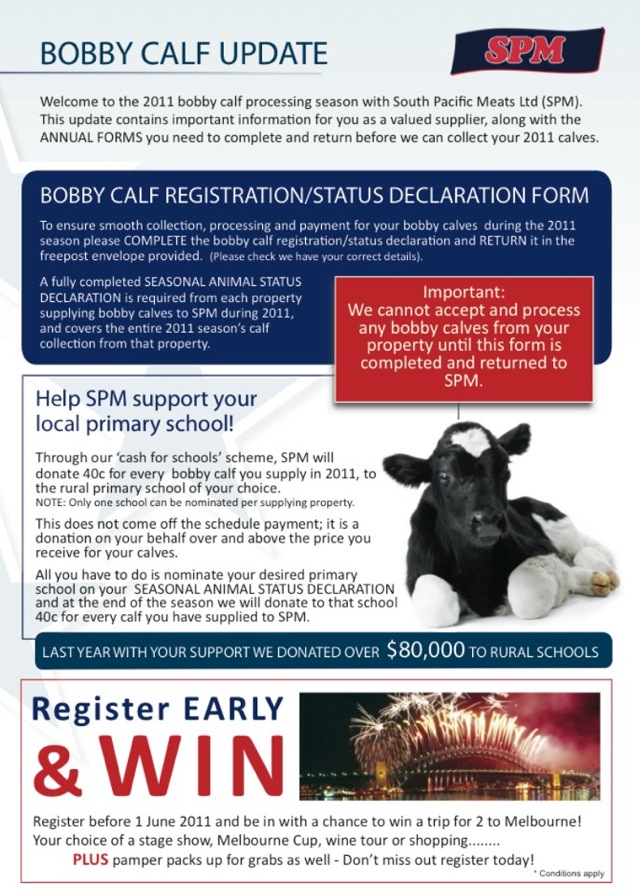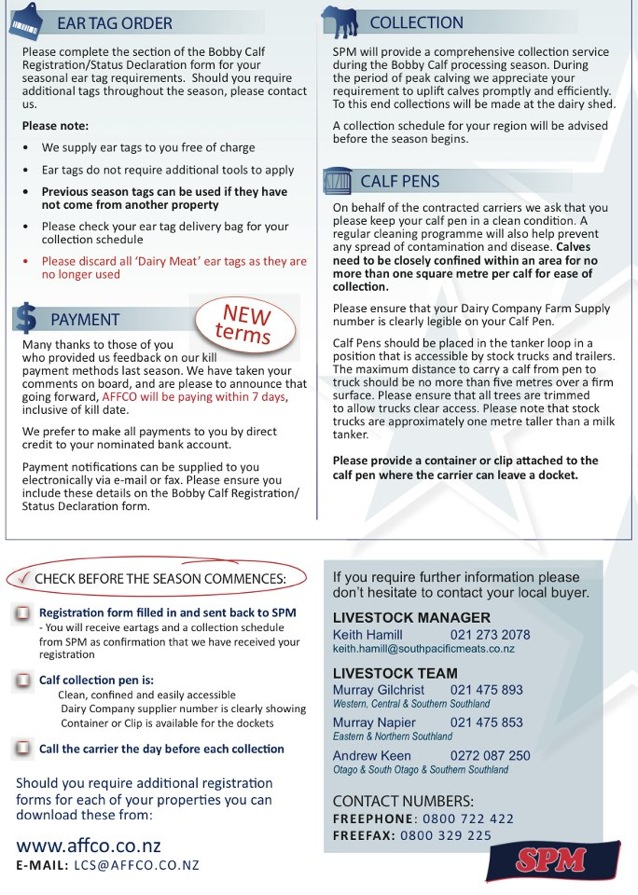 The IHC "Calf & Rural Scheme" explanation handout, asking farmers to send animals to the "selling yard/works".  There is no mention of slaughter or killing the animals, to censor the nature of their "Calf & Rural scheme".
In a Vegan world, we'll look back at how bizarre it was to kill baby males and give some of the money to charities!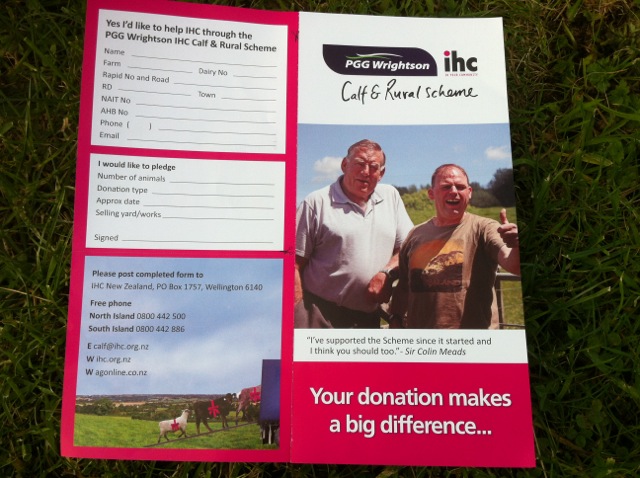 Until the world is mostly Vegan however, the Invercargill Vegan Society will keep supporting our local Vegan community, New Zealand Vegans and Animal Rights activists across the world :-)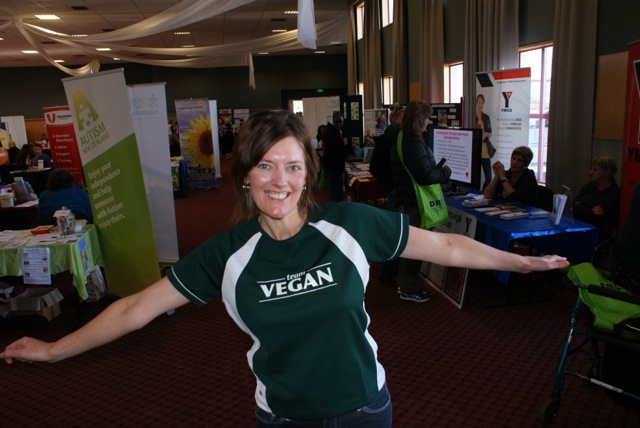 Heart Foundation, providing information about a heart healthy diet, low in fat.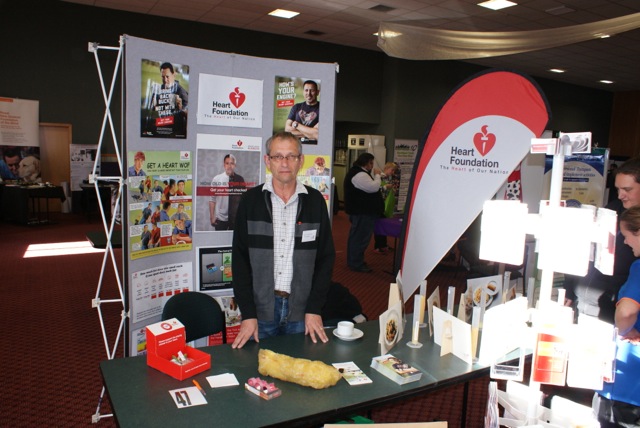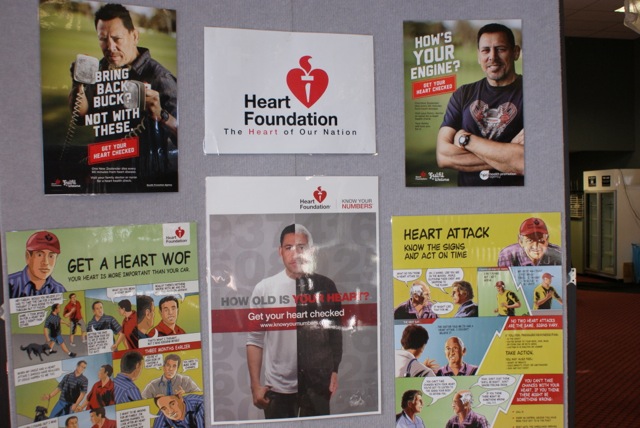 "The amount of fat consumed from eating a pie a day for two months"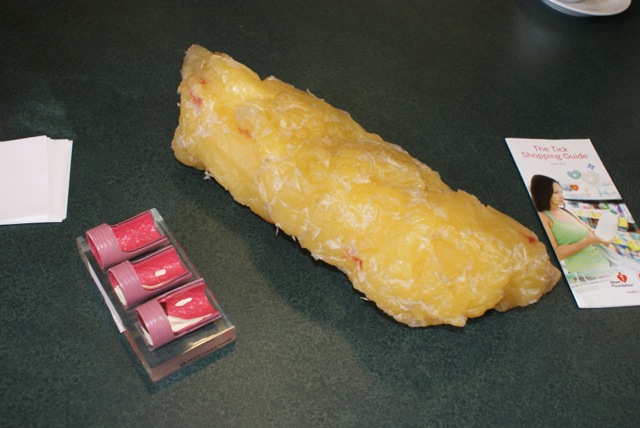 The Heart Foundation recommends that adults avoid "high fat" cows milk, in favour of switching over to "low fat" cows milk after the age of 5!  What about trying soy milk, or almond milk?  Lower in fat that standard cows milk and fortified with vitamins :-)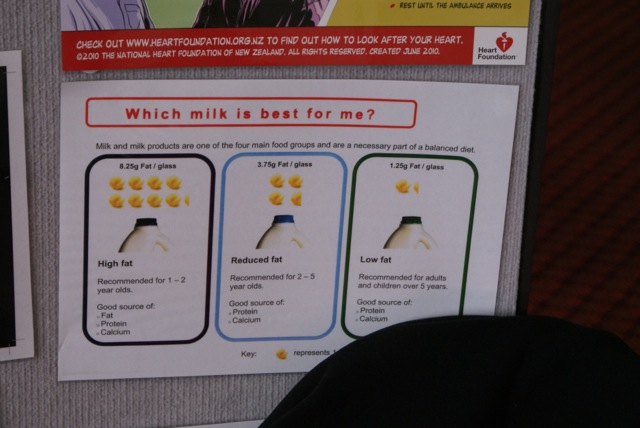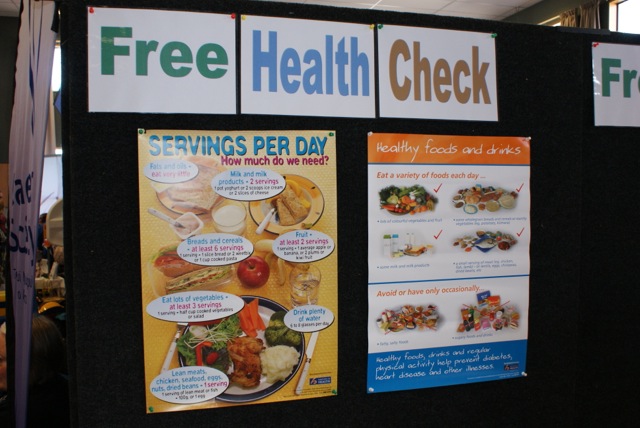 Southland Institute of Technology nursing students looking at how much fat is found in the food we eat.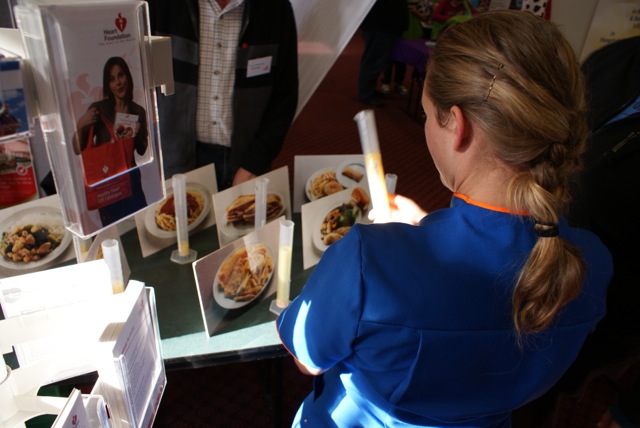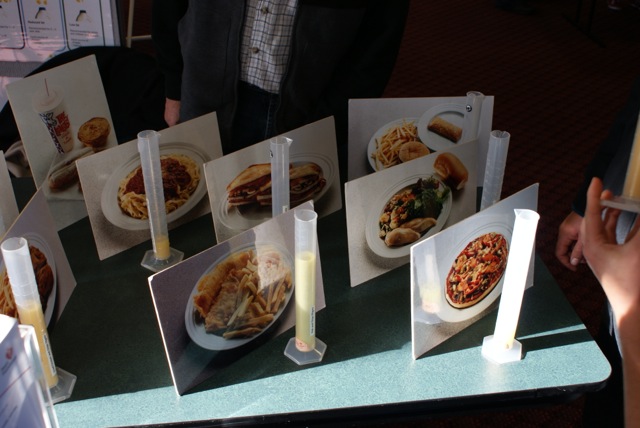 Scarecrow competition.  Many Southland resthomes provided an entry.  Not quite "Batman Begins", but still good!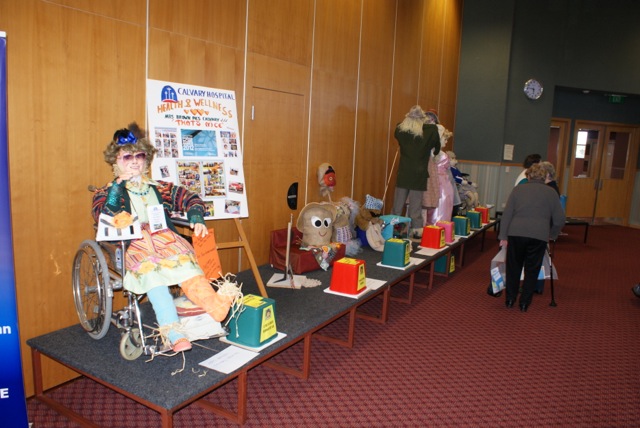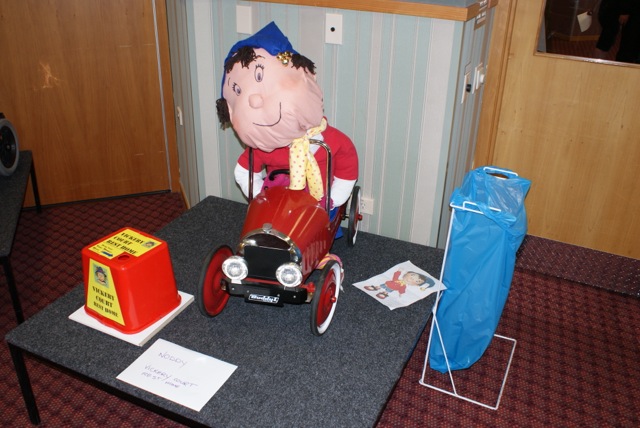 Diabetes NZ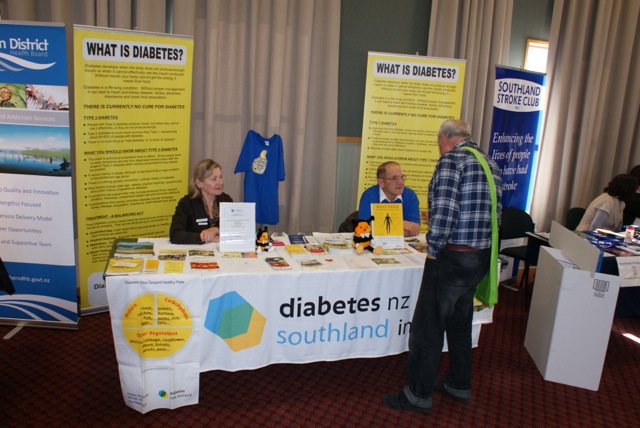 The Southland Stroke Club recommends reducing our salt intake.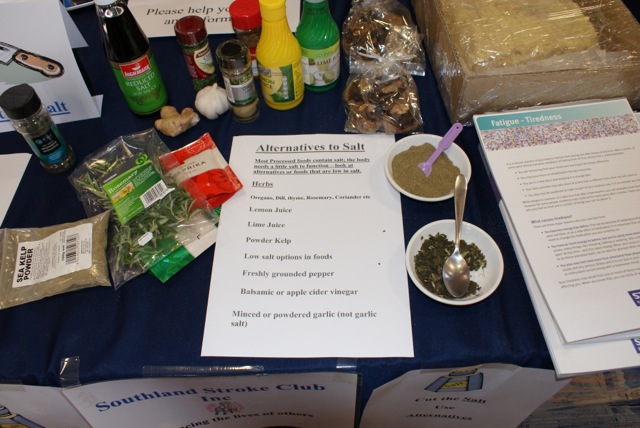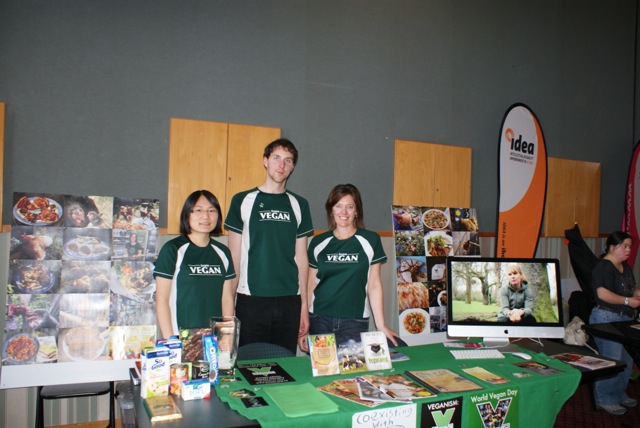 The Invercargill Vegan Society had a fantastic day at the Health and Disability Expo 2013! :-)  New Zealanders are interested in finding out about Veganism, they are not afraid of the word "Vegan", so lets give the people what they want :-)