Bombay Palace, 68 Forth Street


Dal Makhani (top, red kidney bean) and Chana Masala, (bottom, chickpea) curries served with rice.


Bombay Palace staff are fantastic, so much so, we gave them a World Vegan Day 2014 award for great service and enthusiasm to make vegan meals :-)
Bombay Palace manger Anil (pictured) is always in a great mood, and has commended vegans for doing a great thing!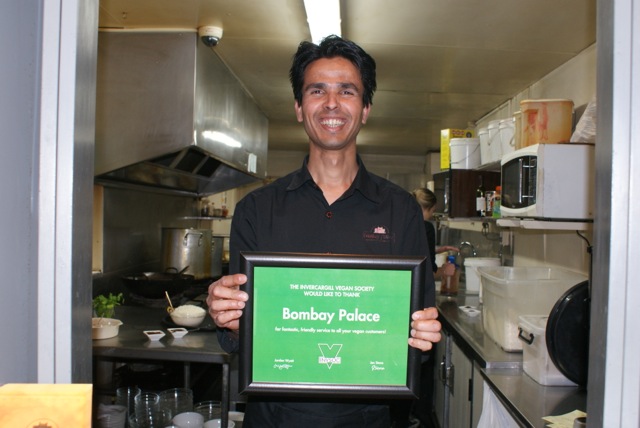 Bombay Palace has a takeaway section at the back, to place/wait/pick up your orders.  Or, enter at the front to discover the full restaurant dining experience, complete with Bollywood music videos!

Inside the restaurant, you can find our Invercargill Vegan Society award hanging by the front desk bar.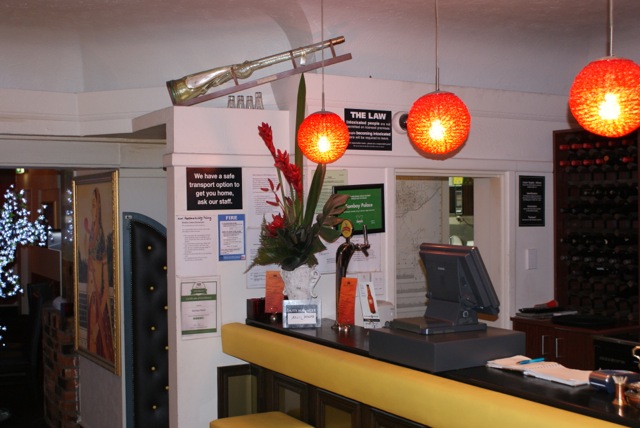 Bombay Palace has a great theme, however the chairs might be made from cow skin, leather.  You could sit on your jacket to provide maximum distance from our anointed Vegan bottom and the offending dead skin, OR order takeaway.  Bombay Palace even offers free delivery for orders over $35 dollars, which is very useful :-)

Vege Pakora with ginger dip and complimentary Poppadoms
Indian food delivered :-)  The delivery man asked why we were Vegan – "an allergy?" and was very impressed when we said for the animals.  "Very good, it's a very good thing, Vegan" :-)  Bombay Palace often explicitly mark vegan takeaways as "VEGAN", which is always good to see.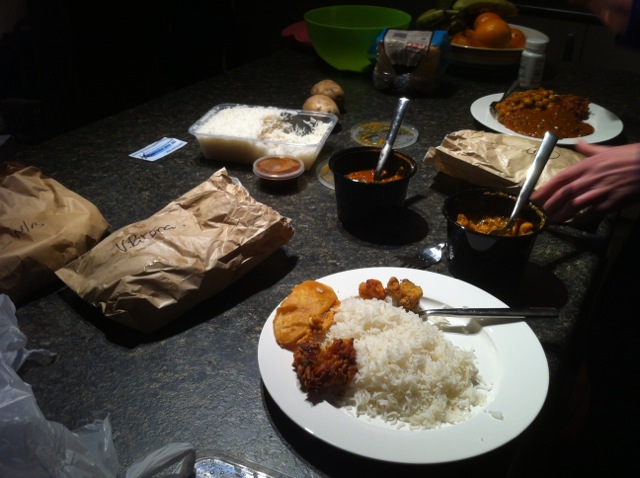 Bombay Palace rocks!