Our April potluck had 16 guests :-)
Pineapple Upside Down Cake, Saucy Butterscotch Pudding, Rice Risotto, Pumpkin cooked Mushrooms, Chinese Pumpkin Dumplings and more!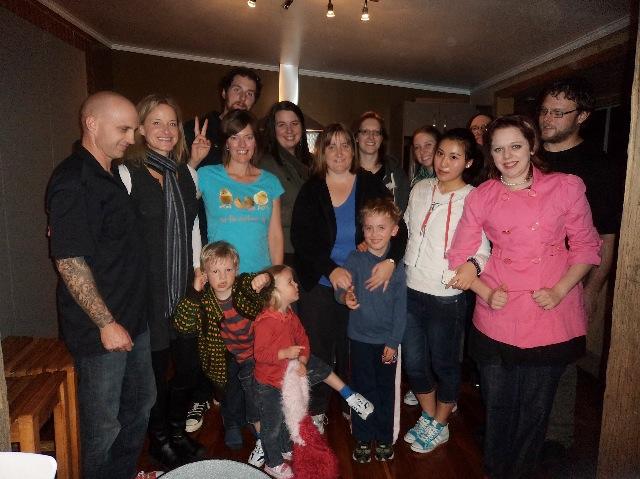 Advertised in The Eye :-)

Jordan and Jenny decided to try her recipe for our potluck.  Here it is, fresh out the oven as the date glaze lava settled down :-)

Featured recipes are chosen to have a video produced.  Chelsea's video airs on New Zealand television, so the whole country can see how wonderful Vegan food is!  Well done Chelsea, what an awesome representative of Veganism you are!
We interviewed Chelsea for our podcast, "Coexisting With Nonhuman Animals" about her success :-)
 audio direct link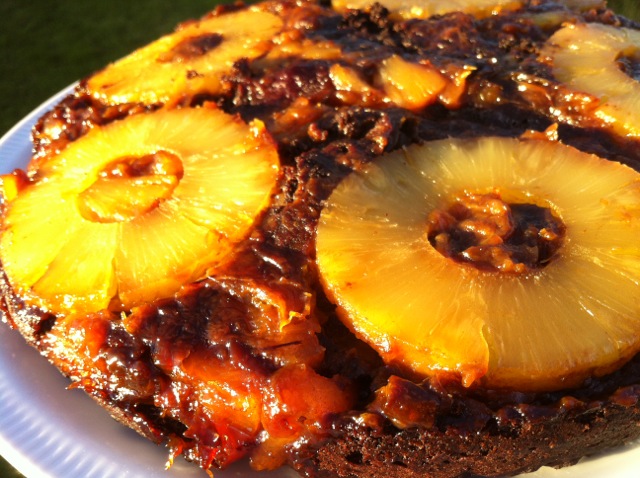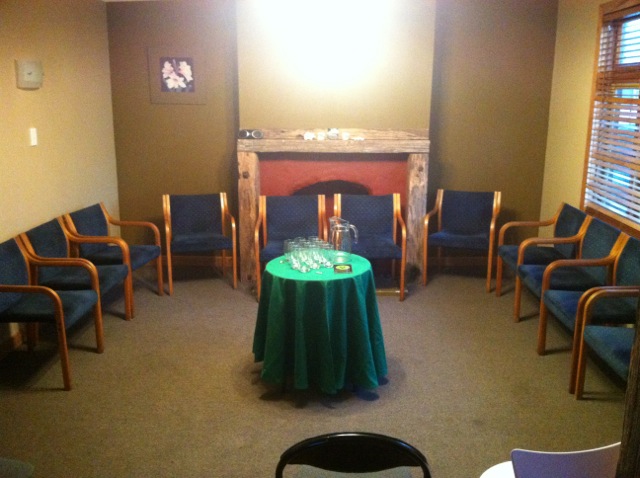 Rice Risotto, Salad, Oat Burgers, Pineapple Upside Down Cake….
Chinese Pumpkin dumplings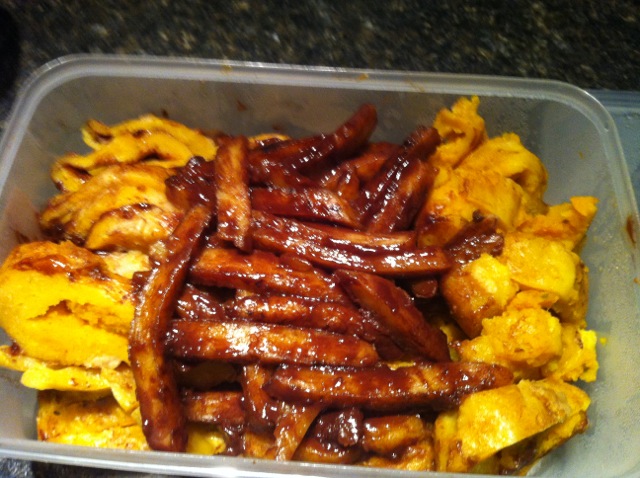 Leek and Mushroom pie, with Millet crust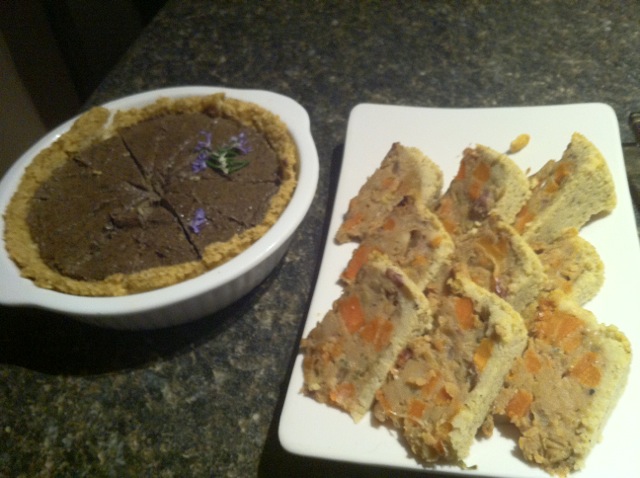 Neat Loaf, made with potatoes and millet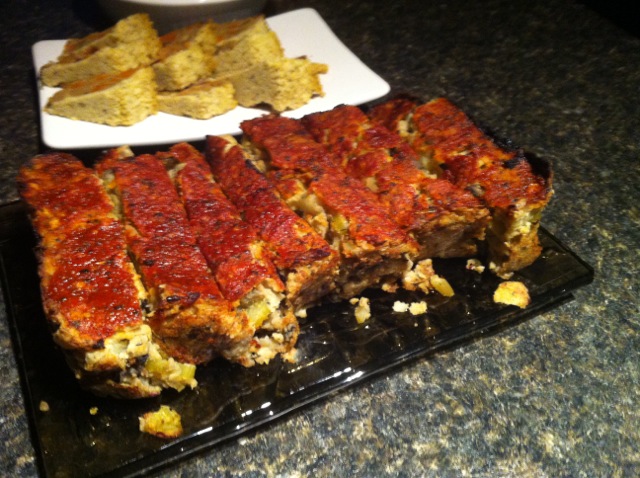 Portobello and Porcini Mushroom Risotto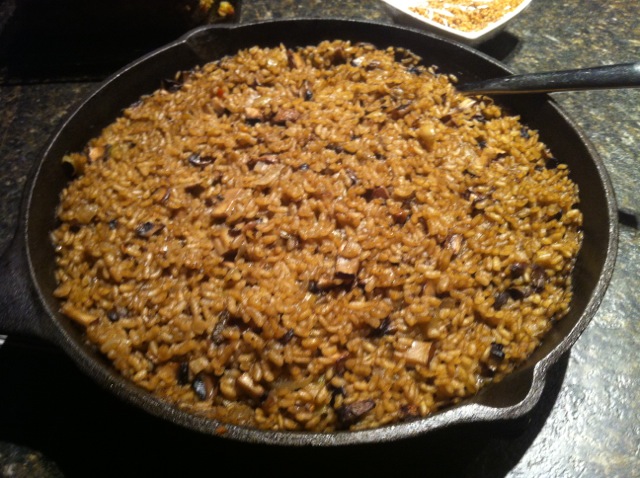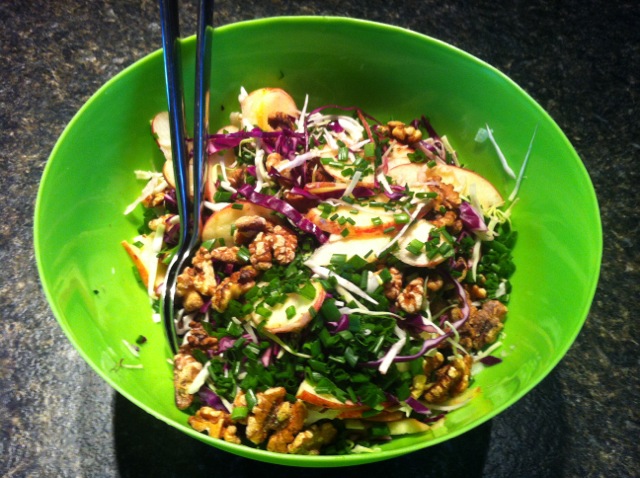 Oat Burgers, a recipe learnt from the Adventist Cooking class :-)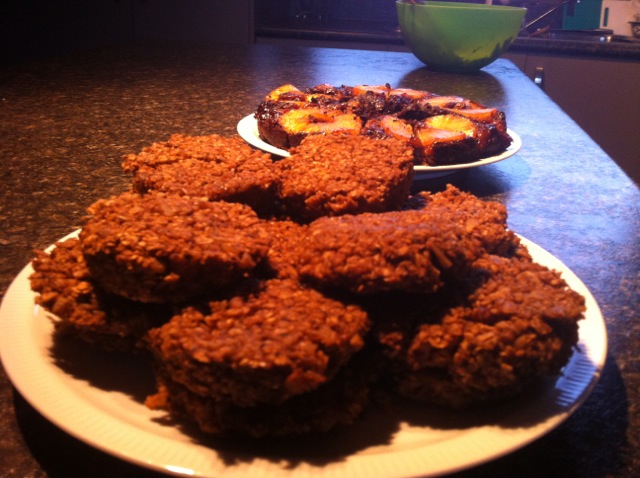 Essentially you are boiling water with spices in it, adding oats to soak the goodness in.  Then shape into patties before baking in an oven :-)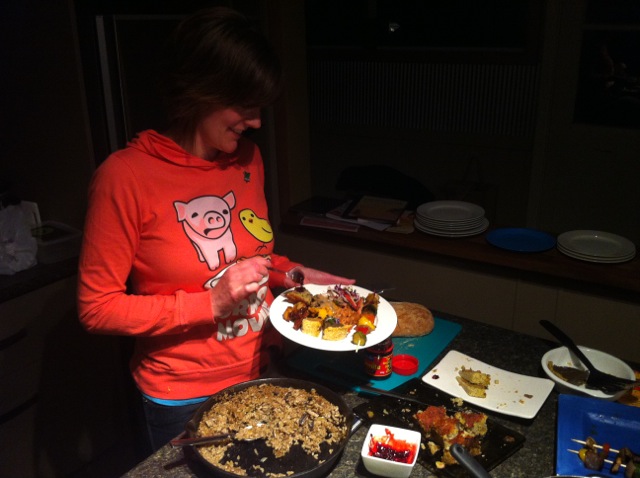 Yolanda and Russell admire Nathan's Pumpkin cooked mushrooms :-)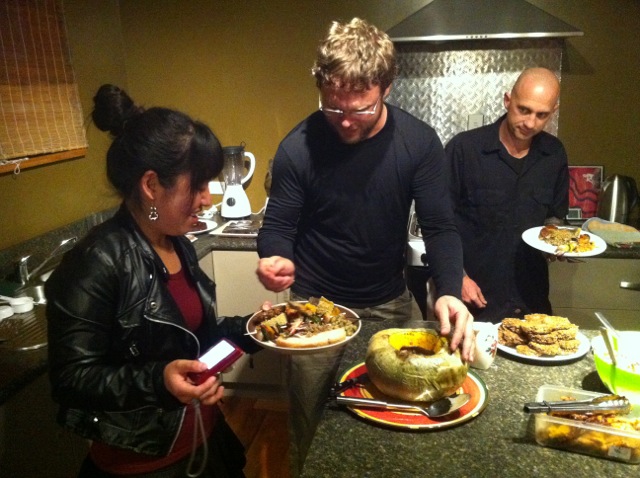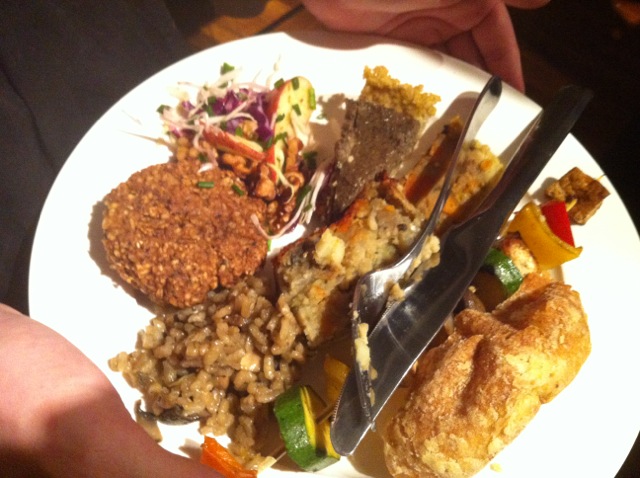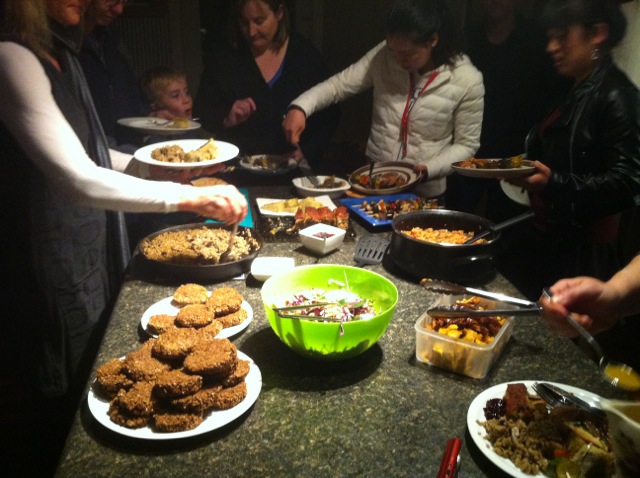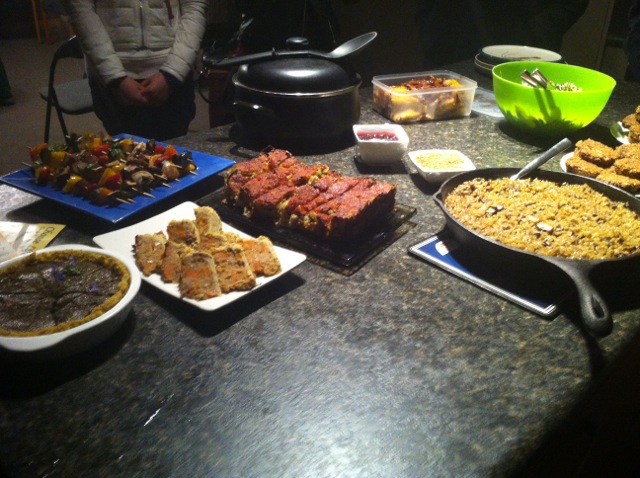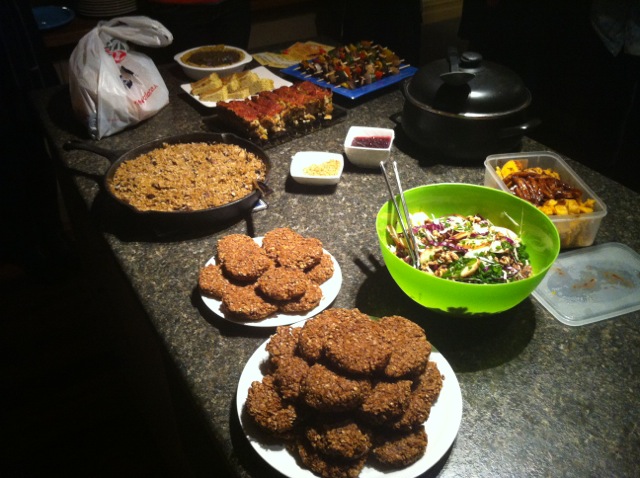 Vegetable/Tofu skewers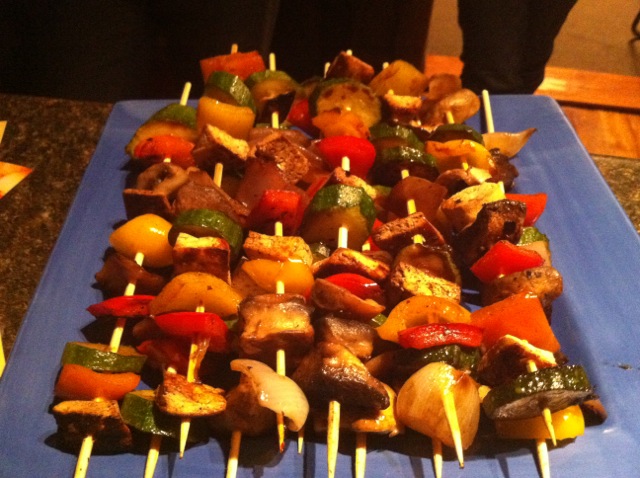 Grain Free Chocolate Chip Cookie Cake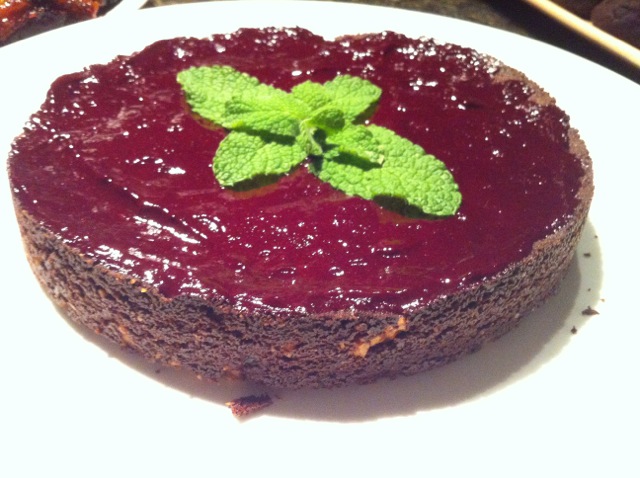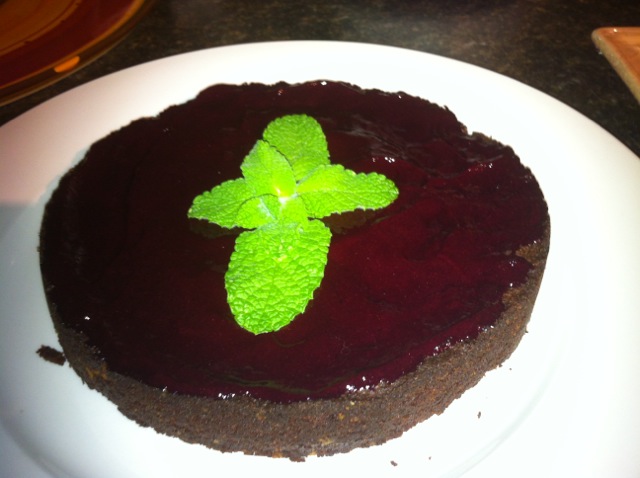 Russell cutting his cake :-)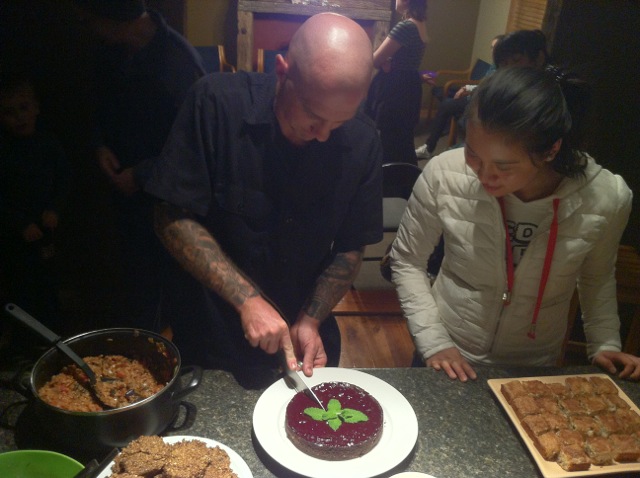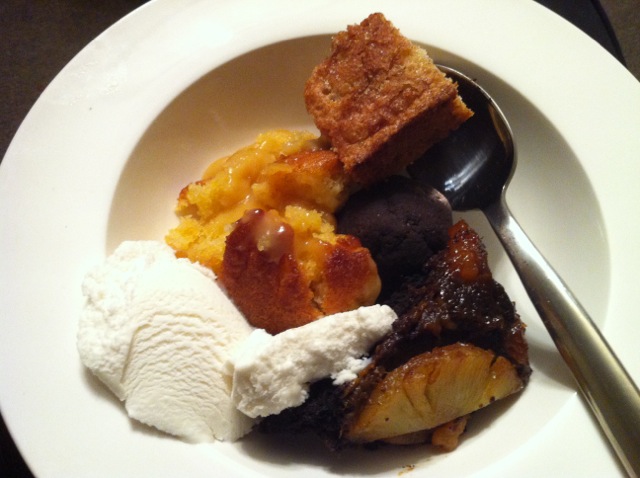 Katharine's "Saucy Butterscotch Pudding" served with vanilla icecream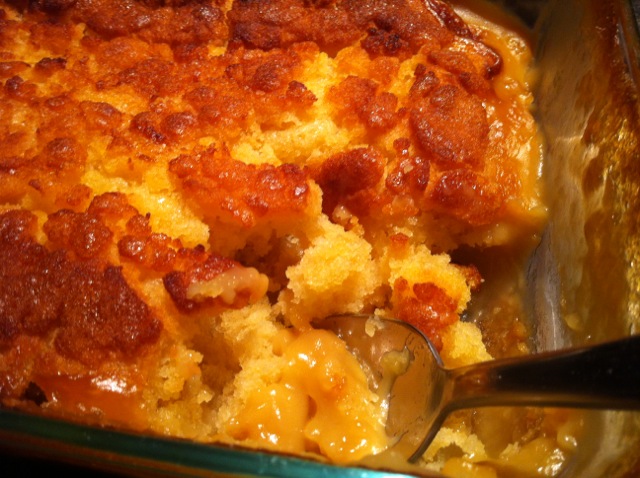 "Oven must be on fan bake, preheat to 180 degrees. Oil ovenproof dish.
Sponge: 2 cups SR flour, 1.5 cups caster sugar (although I think you could reduce that), pinch salt, 120g melted vegan table spread (like Olivani), 1 cup soy/rice milk.
Mix with fork, pour into oiled dish. Sauce: 4 tbsp syrup (golden, maple, agave etc), 60g melted vegan spread (like Olivani), 3 cups boiling water. Mix, pour immediately over the back of a spoon onto batter mixture.
Put straight into oven for 35 minutes or so. Serve with vanilla soy ice cream, vegan custard or similar. Om nom nom : )"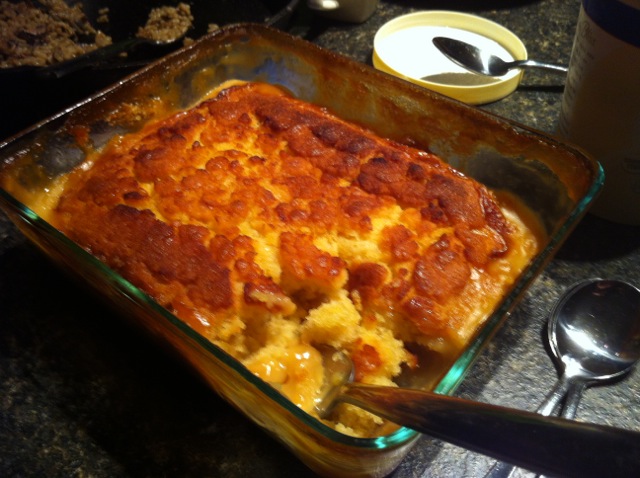 Pineapple Upside Down Cake :-)
Katherine and Catherine!
The April Invercargill Vegan Society Potluck was a great success!